Norway, the legendary land of Vikings and midnight sunrises, is a place that any true explorer should have on their travel list! This fantastic country is home to incredible natural wonders, interesting historical cities and adrenaline-pumping winter activities. If you want to get in on the action, then visiting Norway this winter is the way to do it!
So what are some of the main reasons we recommend a visit to Norway, and what do you need to know before you head off? Check out our guide to winter travel in Norway and you'll be ready to start packing your bags!
Why Visit Norway?
There are so many reasons to visit this beautiful country. First and foremost, we'd like to mention that the incredible vistas and natural beauty are some of the most spectacular you will find on Earth. From towering mountains to placid lakes, dramatic fjords, and of course the magical colors that light up the night sky, Norway is full of stunning natural beauty.
Beyond that, Norway is also a friendly and safe country to visit. According to different research ventures, including the United Nation's report in 2015, Norway is the home of happy people, and has repeatedly been named one of the happiest countries on Earth. Crime is also very infrequent in comparison to other Western countries. What is more, you'll also be able to visit fascinating historical landmarks listed in numerous Norway travel guides, thus exploring the ancient stories of the Vikings who once inhabited this area.
These are just a few of many more reasons why you should visit Norway, and delicious Norwegian food is one of them, but we'll list the best places and activities below.
Winter Activities in Norway
Skiing
Norwegians take their skiing very seriously, and the country has an incredible history of all types of ski competitions. Head to Oslo Winter Park (just 30 minutes from the city centre!) or any of the other great ski areas in Norway for a fantastic day in the snow powder!
Snowshoeing
Explore winter landscapes and get a great workout. Snowshoeing is becoming an increasingly popular winter sport. Mostly because of the fact that you get a fair amount of outdoor activity in snow, while it's unlikely you get injured in the process. With beautiful areas to explore, you should get your gear (all you need is good winter apparel and walking sticks) and get moving.
Dog Sledding
Mush! Visit places like the Holmen Husky Lodge in Alta, or the Tromsø Villmarkssenter for a fun day with the Huskies and their cute puppies. Riding a dog sled is one of the unforgettable experience everyone in your circle would be envious about. And no, you're not hurting the dogs, Huskies love physical activity!
Any Other Winter Sport
If it's a winter sport, you can do it in Norway! Try your hand at snowmobiling, ice fishing, reindeer sledding, snowboarding, tobogganing, and more!
Spa
After an exciting long day on the slopes or trekking through mountains of snow you'll be tired. Then it's time to find a hot tub, sauna, and get a massage for all those sore muscles. Norway is known for having some pretty amazing spas, so take advantage of them!
Where to Go in Norway
As modern as it gets, the southeastern part of Norway is full of vibrant cities alongside stunning natural beauty. However, if you're truly looking for untouched Arctic wonder, then head to northern Norway.
The two main cities in Norway, its capital Oslo and the slightly smaller but very modern city of Bergen, are excellent places to start your adventure. The glittering winter wonderland that is created in these two cities is a fanciful sight. And both combine natural elements and green areas with modern buildings and decoration. In Oslo, you'll be able to find rich Viking history at Viking Ship Museum. Bergen is a city surrounded by dramatic landscapes, as it has fantastic fjords on all sides.
In 2017, the historical city of Trondheim turns 1020 years old. Here you can see the place where Viking kings once ruled, and also visit the Nidaros Cathedral. This Cathedral stands proud as one of the largest churches in Northern Europe.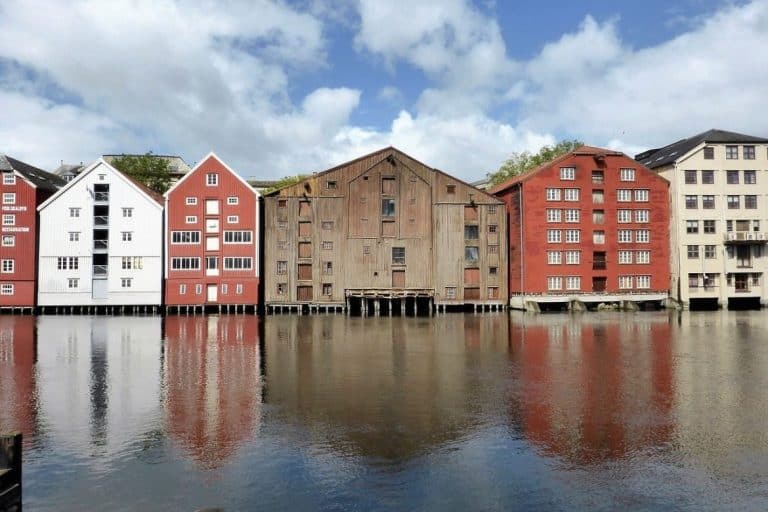 If you're looking for something more off the beaten track, then head to the Lofoten islands. These beautiful inlets are home to charming fishing towns and interesting activities. Here in Lofoten, many experiences are available out on the water, such as sea kayaking and more! If you're traveling with children, Kristiansand is a fantastic city in the south, known as the children's city because of its many kid-friendly activities.
How to Visit the Norwegian Fjords
Western Norway is full of breathtaking views due to the fantastic fjords left here by successive ice ages. Within the fjord area of Norway, you are only a short drive from charming coastal towns to incredible natural vistas. The Stavanger region in southwestern Norway is home to the incredible Preikestolen, which has been called by travel resources as one of the most incredible viewing spots in the world. Flåm is a charming town that is located right in the middle of Aurlandsfjord, giving this small town a dramatic and stunning backdrop. Nærøyfjord is also close to Flåm, and both of these incredible fjords are actually just arms stretching out from the second largest fjord in the world, Sognefjord.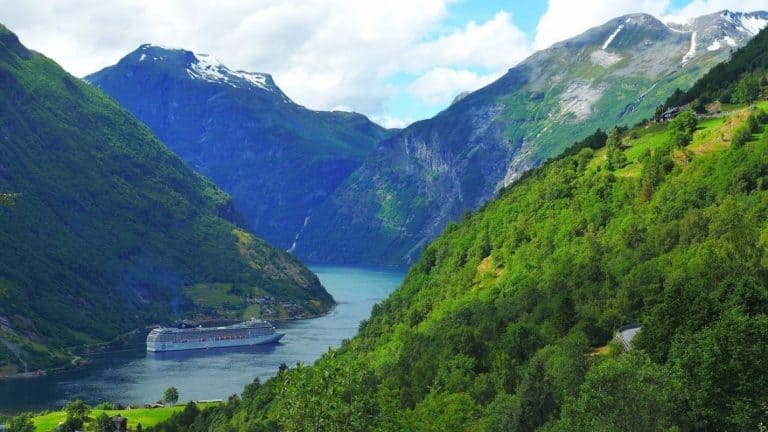 When and Where to Visit Norway for the Northern Lights
Dark, cloudless nights are the perfect recipe for a northern lights experience. For this reason, the months of October, February, and March make up the best time of year for northern lights viewing in Norway. Northern Norway is full of fantastic locations for northern lights viewing. With pristine Arctic landscapes surrounding you, you'll have the perfect backdrop to tilt your head up and wait for those magical lights to appear.
The island of Svalbard stands in the Arctic Circle and offers you plenty of chances to see the northern lights. Another great spot is just outside of the modern city of Tromsø. While you'll have to travel a bit outside the city for a full northern lights experience, Tromsø is a great place to base your light-hunting adventures.
However, one of the best places for seeing the northern lights is the city of Alta. It is uniquely situated far in the north of Norway with mountains all around, thus creating an awesome backdrop while protecting it from bad weather and making it easier to see the aurora. To make sure you have a truly amazing experience, check the northern lights forecast ahead of time. Just remember that it is not always 100% accurate.
With so many fantastic winter activities, Norway is absolutely one of the best places to visit for those who are in love with the snow. These frosty adventures are just waiting for you to come and enjoy! Head to Norway for a truly unforgettable winter experience.
By the way, besides an adventurous hike, there are polar bear safaris where tourists can choose to take the boat trip or expedition cruise!
What would be your reason to visit Norway?