The temples of Bagan are incredible to explore, no doubt about it. Thus it is one of the most popular travel destinations in magnificent Myanmar.
Whilst the majority of locals are friendly, kind-hearted and helpful, you can always bump into somebody who will try to scam you. It happens everywhere in the world and sometimes you cannot avoid it, but it's important to keep in mind few things that can save you a lot of time and money.
We've witnessed few scams in Bagan and unfortunately became a victim of one. Before I go into details how we've been scammed, let me give you some popular scams you can see in Bagan.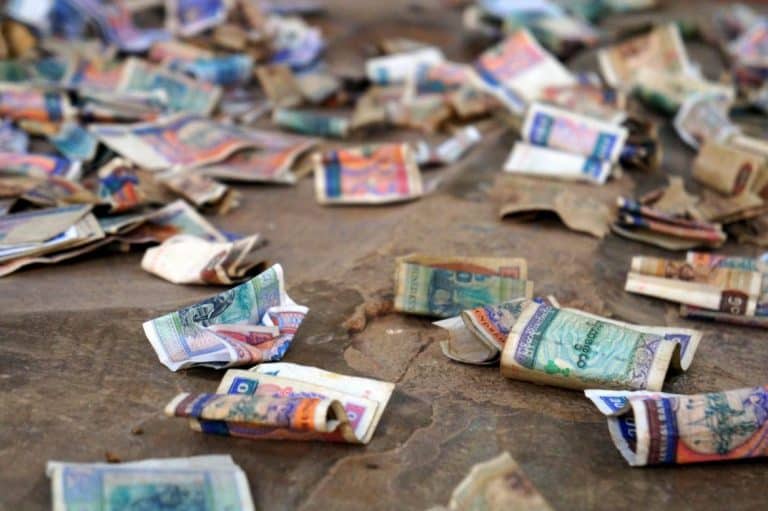 Scam 1: Kids collecting foreign currency
This is one of the most common scams in Bagan in which kids are involved. There is a little boy who will claim that he is collecting notes and coins from around the world and ask if you have any foreign currency he can have. Although most of foreigners carry some dollars and euros, somehow the kid will miss them and ask if you can help him with his collection. We are certain it is not just some kid with honest passion, because we were asked by a few in the same manner.
How to avoid it?
To help stop this scam, simply don't give them money and ignore every kid that is asking for a foreign currency coins or notes for their collection. And don't feel bad about it, it's highly unlikely that they get to keep the money anyway.
Scam 2: Fake gemstones
There are locals that will try to sell you "real" rubies or sapphires that in fact are worthless fakes. Although everyone would know these are fakes, obviously some people do buy them thinking they are real, as otherwise these scammers wouldn't exist.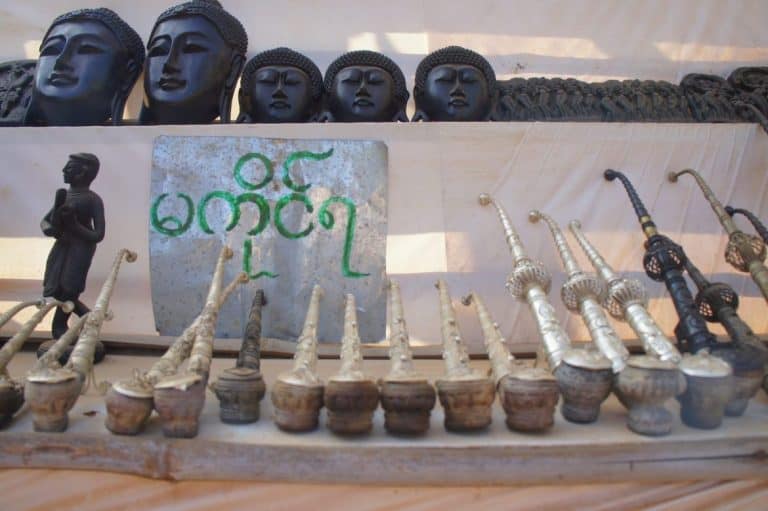 How to avoid it?
Ignore everyone who tries to sell you precious stones in the middle of a field.
Scam 3: Homemade paintings and rock carvings
Everyone wants to buy a nice souvenir when visiting Bagan, that's obvious. Many paintings and rock carvings sold in touristic spots are really beautiful and can make great souvenirs.
The scam here lies in the fact that sellers will tell you that what you are getting is unique, homemade and rare in order to get more money from you. So be careful because a story of a family making hand paintings can be really touching and you will spend way more money than you should. Some sellers can be really manipulative!
How to avoid it?
Try not to buy anything from a person who starts telling you a story of her mother or brother making a painting with their hands for hours. If you like a painting, but the seller is scamming you, just walk away. You will see the exact same design at least a hundred times over the day because almost nothing on sale is unique in Bagan, and you will see it again! :)
Scam 4: Bagan temples entrance ticket
That's the biggest one! At one of the main temples we were asked to pay the tourist fee to continue sightseeing. It was not at the entrance, but instead it was located inside the walls. There were a couple of people behind a little table who demanded 25000 Kyat. That's a lot of money compared to all the other things we've seen. We would have walked away but they said it is a ticket that we will need to enter all the other temples. There was a tourist police officer who actually pushed us to the table to get the ticket so it looked more official with his help.
We have hesitated but we've paid. It was the first temple we have visited, so we were shocked that we were not asked to show the tickets anywhere else in Bagan. Yes, it turned out to be a scam. After a bit of research we found that we were not the first ones. Actually, our experience was better than some of the other travelers's who were stopped at a fake checkpoint on the way from the bus station to the town and were asked to pay or leave Bagan. Here's one of the scam stories.
How to avoid it?
The only way is to walk away. That's of course if you are in position to do so, as the check point situation would be much harder to get out of without paying. If you're asked to pay in one of the temples, just leave and go to see other temples, we were not asked another time so it's probably one and same group that operates around Bagan with a silent approval of the authorities.
Were you ever scammed in Bagan? If so, please share your experience with other travelers in comments and help them avoid it in their upcoming trip.