Are you bored of traditional travel? Fancying something new and exciting? Well, if you're planning a trip to France and looking for somewhere unusual to stay then you're in luck because not only is France home to some of the quirkiest, most charming types of accommodation available, we've got the best listed right here for you.
7. Treehouses
Ranging in price from £50 to £250 per night, it's the perfect choice for any budget. So, if a holiday at heights has piqued your interest, you'll find many of them in France to choose from.
6. Countryside Cottages & Villas
Another holiday perfect for every budget is a country cottage or villa stay. A home from home with views could only normally dream of. All cottages and villas come kitted out with the essential amenities; many also come with the added luxuries of hot tubs, saunas or swimming pools. The Telegraph have made it easy for you ranking their 10 best villa holidays for 2017.
5. VW Campers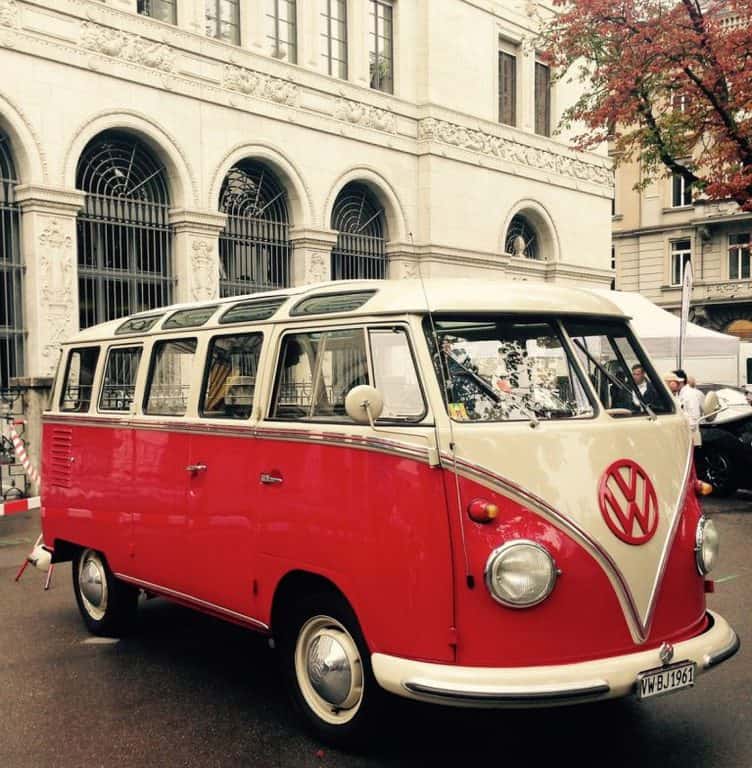 VW campers are an icon of the 60s and 70s and now you can cruise across the French Riviera in one of your own. Each camper can comfortably carry up to four people with drive away awnings available for accommodation when your journey stops for the evening. If you want to learn more about hiring a VW Camper Van for your holiday in France, you should check out The Guardian's travel tips.
4. A Medieval Castle
Have you ever wanted to live like a King or Queen? France's huge number of medieval castles available for holiday rentals is perfect for anyone looking for a taste of the high life. Castles are ideal for large families or group holidays, often having room for upwards of 10 guests. However, saying that, there's nothing to stop smaller groups or couples from enjoying acres of space either.
Staying in your very own castle, you can expect charm and character at every corner, while still featuring all of the modern amenities you need to fully enjoy your holiday. Castles are very rarely roadside properties which means along with corridors of rooms to keep you busy inside, you're likely to have miles of idyllic countryside to keep you occupied outside.
3. Canal Boats
Floating accommodation can be found throughout the rivers, canals and lakes of France. Popular boating destinations include Camargue, Canal du Midi, Aquitaine, Charente and Brittany. If you're looking for freedom on your holiday then a canal boat is the way to go, allowing you to explore France at your own pace. Your view of France will alter for every bend you take and every stretch of water you embrace. Experience villages, towns and refreshing countryside vistas and you happen to stumble across somewhere a little out of the ordinary, all you have to do is moor up and explore.
2. Luxury Yurts
Luxury yurts are a fantastic option if you're looking to go glamping in France. Yurts can be booked from as little as £16 per night and offer a camping experience with a splash of comfort. Yurts are large, circular shaped tents that generally sleep between 2-6 people.
Yurts offer incredible 360° views of the French landscape and often feature a range of outdoors activities in the area, from hiking and climbing to mountain biking and skiing. Yurts are an excellent choice for the active holiday goer who craves a little comfort when heading to bed each night. Many yurts have stargazing roofs, but most importantly of all you'll benefit from a real bed, a comfy duvet and plush pillows. Many yurts also have an electricity supply too. For more information on luxury camping in France, see The Guardian's article on 10 of the best country campsites.
1. Vineyard Hotels
For the wine connoisseurs and foodies among you, a hotel based on a vineyard may be the holiday of your dreams. Eat, drink and be merry as you're taken on a foodie tour of all things local. Vineyard hotels are undoubtedly filled with character, often set in beautifully refurbished barns with the option to explore the vineyards themselves. There's always something new to experience as well, with the surrounding towns and villages offering a range of activities for the whole family. Check out a list of The Independent's five best vineyard hotels to select the one that suits you most.
Which quirky place would you choose to stay in France?