I must admit that although one of my mottos is to "pack lite, travel far and live long", I'm a hopeless packer. After years of traveling, I still struggle to squeeze everything I need into a single carry-on, even for a weekend getaway.
Knowing that, I decided to challenge packing with TUO Signature Black travel undergarment organizer that I got from Origami Unicorn. It seemed like a great solution for someone who wants to travel lite like me, so why not test it?
I used this portable closet when packing for a week of adventures back home in Poland. It allowed me to pack my cosmetics and undergarments neatly in a foldable bag that I could easily put in my luggage.
This travel organizer is made of water resistant nylon fabric so you won't get your stuff wet when there is a heavy rain outside. It features 3 see-through mesh zippered compartments where I packed my make-up accessories, socks and pants as well as sport bra and some jewellery.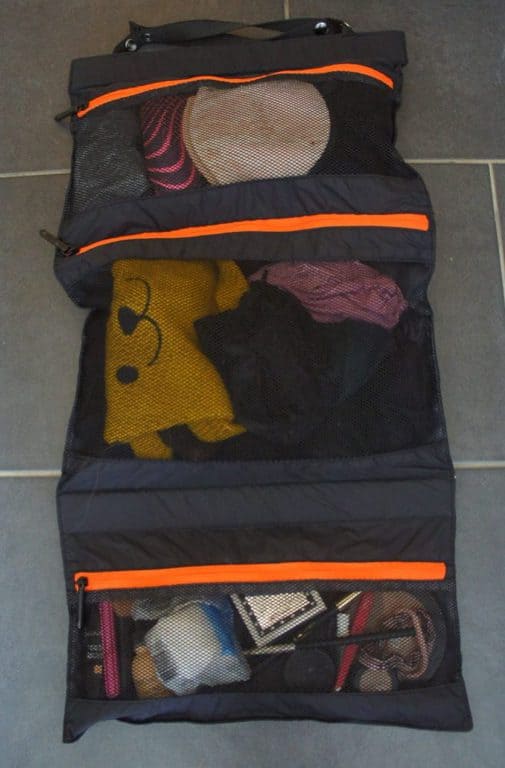 What I liked the most is its size of 13.5″L x 11″W x 0.65″H – not too small and not too big so it fit perfectly into my luggage.
It has 6 internal elastic pockets so I could organize my stuff nicely and it's also easy to use zipper mesh pockets and snap button to keep it closed. What is more, the organizer includes one mini laundry bag with divider.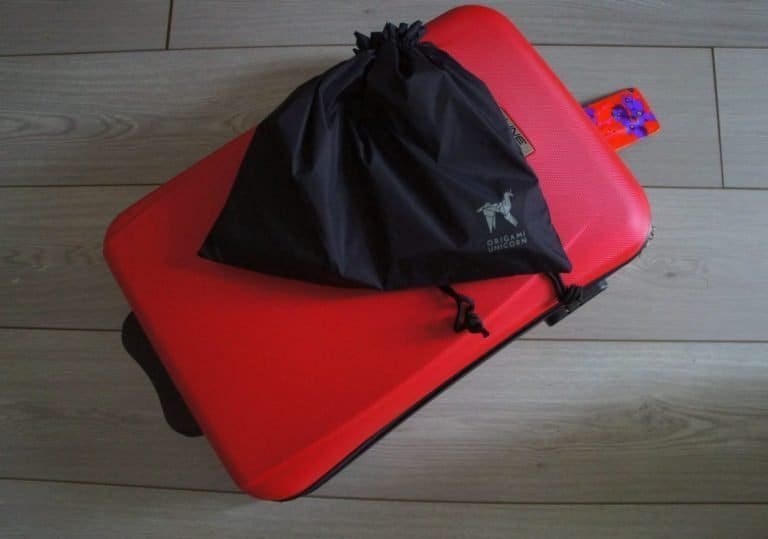 I won't even mention the cool design!
Do you also struggle with packing lite? How do you deal with it?