– Today's post is contributed to Etramping by an awesome travel blogger – Nora of The Professional Hobo. She is going to share with us 5 best ways to get free accommodation when traveling. –
Accommodation is generally the biggest expense you'll incur when you travel. Even if you're a budget traveler, staying in hostels or renting places along the way, the cost of having a place to put your head down at night will put a serious dent in your budget. I've been traveling the world full-time since 2006, and along the way, I discovered a variety of different ways (five ways in fact) to eliminate the cost of accommodation entirely. In 2011, for example, I spent $173 on accommodation – for the entire year. This freed up my travel budget for the other elements of travel – and life – such as transportation, food, excursions, and daily living expenses. Using these free accommodation techniques, I also discovered that the cost of full-time travel can be way less than the cost of living in one place.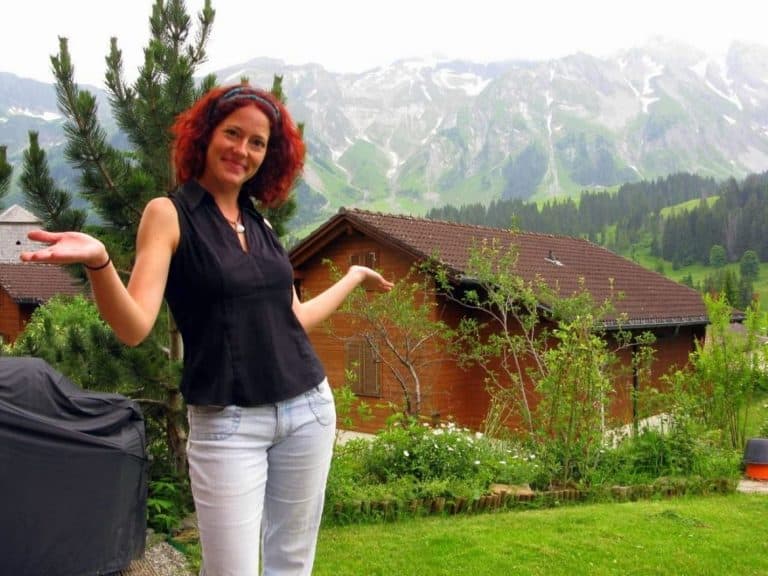 It's also worth noting that these methods of free accommodation have another benefit that you can't put a price tag on: the benefit of cultural immersion, instant community, new friends, and the ability to experience a slice of local life around the world. Everybody has their own reasons for traveling the world, but I would surmise that these benefits underly almost everybody's motivation to explore the world beyond our doorstep.
On with the show; here are five ways to get free accommodation around the world, and to broaden your horizons beyond what you may have thought was possible.
Volunteering / Work-Trade
This was the first form of free accommodation I discovered, shortly after embarking on my full-time travel lifestyle. Somebody told me about WWOOFing (Worldwide Work on Organic Farms) as a way to get free accommodation in exchange for working odd jobs. My thumbs aren't particularly green nor do I consider myself an organic farming type of girl; luckily once I started to do some research, I found a variety of other websites and services (including Caretaker.org, HelpX.net, and others) that connect creative travelers with local hosts worldwide who are willing to offer a bed in exchange for some help.
Over the years, I've accumulated work-trade experiences such as:
Milking goats in Hawaii

Painting murals and managing a hostel in Hawaii

Landscaping and cleaning in Australia

Cooking and cleaning at a retreat centre in New Zealand

Designing business and marketing plans for a retreat centre in New Zealand
Hawaii, Australia, and New Zealand aren't exactly budget travel destinations. But in those years, with free accommodation, I lived (more than) comfortably for way (way) less money than you'd think.
It bears noting that not all volunteer/work-trade gigs are created equal. In my experience, working hours vary from 7-30 hours per week. So too can vary the quality of accommodation; sometimes it's shared, sometimes private. But generally speaking I've been able to stay in some pretty glorious places and lush digs – for free.
House-Sitting
Although I loved the instant friends and community that came with volunteering in trade for free accommodation, and although the work itself was often quite rewarding, with the hours required to manage my online business, I found myself getting burned out. This is when I discovered house-sitting: a great way to enjoy all the comforts of home (somebody else's home, that is), while immersing in local ways of life. The hourly obligation varies with the house-sitting gig (for example, how many pets you care for, or how big the garden is), but generally it allows enough time for online entrepreneurs (like myself) to work, while still allowing the freedom to get out and explore your temporary homeland.
Websites like TrustedHousesitters., HouseCarers.com, Caretaker.org, MindMyHouse.com, Nomador.com, HouseSitWorld.com, and HouseSitMatch.com are all designed to connect home owners who are going away for days to weeks to months, with travelers who are willing to take care of their homes in exchange for free accommodation.
Living on Boats
Whilst house-sitting on the Caribbean island of Grenada, I befriended some "yachties" and learned of a whole world of free accommodation I hadn't previously considered: the nautical world. You can get free accommodation (and inherently, transportation) by being an extra set of hands onboard a boat. Once I landed my first boat gig through FindACrew.net, I discovered that the nautical community is a tight one and it's easy to network. Over three months, I lived on five boats spanning three countries, not a night on land. Added benefit: depending on the requirements, you can earn some extra cash as well. For more information on how to land gigs on boats (for free or for money), check out How to Get a Job (or a Free Ride) Working on Boats.
Hospitality Exchanges (Couch Surfing)
CouchSurfing.org is smart; their website is synonymous with the concept of hospitality exchanges – accepting the hospitality of local hosts around the world who are as interested in cultural exchange as you are. But CouchSurfing aren't the only guys in town: HospitalityClub.org and GlobalFreeloaders.com are other popular options. These are great free accommodation gigs, because not only do you have the advice and assistance of a local while you're visiting, but also because out of any hospitality exchange can come new friends, ideas, and directions. I've done hospitality exchanges in at least a dozen countries, and in so doing I've learned so much about local life and culture of each place I visited. But if you're looking for total privacy or autonomy in your living space, you're not likely to get it with hospitality exchanges. Most locals opening up their home to you don't take well to you using it like a hotel room; some degree of interaction and cultural exchange is expected. But this is also the best part about hospitality exchanges!
Lastly, although some hospitality exchange arrangements can last for weeks, generally speaking when setting it up, I go by the age-old proverb: Good house guests are like fresh produce – they go off after about three days.
Home Exchanges
This is the only form of free accommodation I haven't personally used, since I live a nomadic life and have no home to exchange. There are literally dozens of websites that connect people wishing to "swap houses" and enjoy some time abroad (for free) while knowing their own home is cared for. Some websites even arrange three-way exchanges to expand your home exchange options. A simple search for "home exchanges" will give you plenty of fodder.
About Nora: Nora Dunn is The Professional Hobo; a woman who sold everything she owned in Canada in 2006 to embrace her dreams of full-time travel. She has been on the road ever since, living in and traveling through over 50 countries (and counting). Check out her book How to Get Free Accommodation Around the World to learn more about delving into the wide world of free accommodation.
Do you have any other ideas / ways to travel with a free accommodation?