Shinjuku is the economic hub of Tokyo and boasts Japan's top shopping area. It is home to Asia's biggest red-light district and is one of the best tourist districts in the city. Shinjuku is on the go day and night, a city that never sleeps.
Tokyo is indisputably one of the most expensive cities in the world. It is, however, possible with careful research and planning to travel to Tokyo on a budget. There are many options to choose from, so save on transport, food, and accommodation and you can use your funds to enjoy some of the entertainment on offer.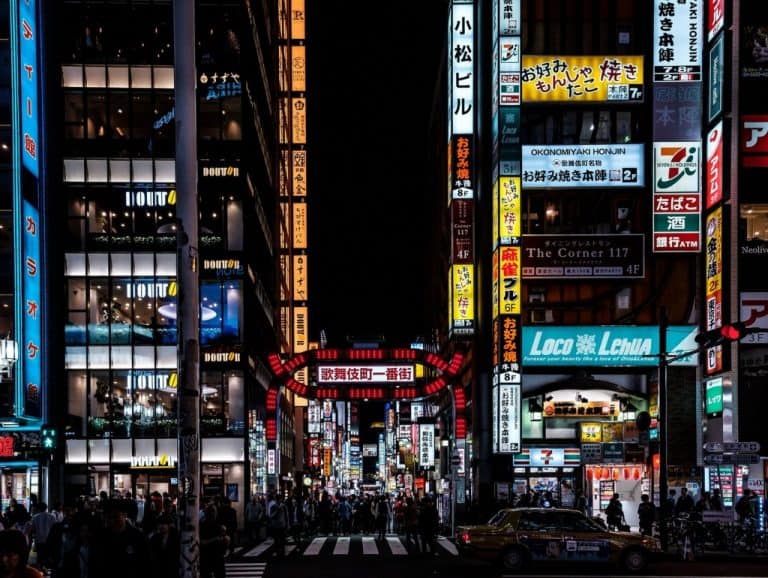 If you are planning a trip to Tokyo and have a tight budget you should book well in advance and avoid peak holiday times such as the European summer holidays and peak domestic holidays. Over the European holiday season flights can be as much as fifty percent more expensive. Consider visiting during the winter months and the period between mid-May and the end of June.
Register for free WIFI at the Narita airport on arrival and you can use it for free at up to 45 000 hotspots for the first fourteen days of your stay.
Accommodation in Shinjuku
Accommodation is likely to be one of the biggest cost items on your budget. Costs will vary according to the size and location of the accommodation. Shared bathrooms and dormitory accommodation such as hostels are popular and they are plentiful. Our own experience is that the hostels are clean and well managed. Some have communal kitchens and lounges or bars and many will allow you to use their bicycles to get around. Some hostels include breakfast at the overnight costs.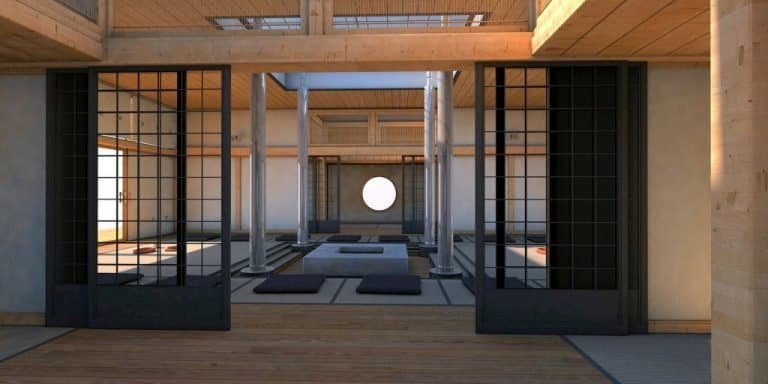 If you prefer your own company the unique Japanese capsule hotel will accommodate you at a similar price but in a bed sized room with just enough space to sit up. If you're claustrophobic reconsider. These "rooms" are not much bigger than a kitchen cupboard.
For something a little different, you could try out a Manga Café. These internet cafes and comic libraries are open 24 hours a day. They have vending machines that serve soft drinks and coffee. You can buy light meals and snacks. They are equipped with showers and luggage storage facilities. The booths have DVD players, TV's, PCs and comfortable reclining chairs. Some Manga Cafes even offer grass mats or sofas for sleeping.
For more available accommodation options in Shinjuku, you can check the map below.
Getting around Shinjuku
Shinjuku is a relatively small area and walking is your cheapest option. The budget-conscious tourist should not even consider taxis as they are very expensive.
The Japanese underground train system is possibly the most established in the world. It is an ideal way to get around Tokyo at a reasonable cost. The Shinjuku Central train station is the busiest in the world and can be confusing as there are several entrances. Keep your wits about you and look for the English directions that are displayed in several places around the station.
Purchase a train pass. This way you will avoid having to get a ticket for each trip and will save money. The trains are clean and well-kept. They are also efficient and punctual. They operate between the hours of 5 am and 1 am.
Eating on a budget in Shinjuku
Food can be the biggest variable cost of your trip with the cost of meals varying considerably between one establishment and the next. Avoid eating in restaurants in shopping centers. If you have a big appetite it may be worth your while to seek an all you can eat restaurant. There are several in the Shinjuku area.
Breakfast should be the easiest meal to arrange. Many of the overnight establishments will serve breakfast as part of the deal or it can be arranged for a small additional fee. If breakfast is not included purchase a snack at a local convenience store.
Lunch is the best meal to eat out in Tokyo as it is usually considerably cheaper than the dinner options. You should find inexpensive eateries at train stations and tourist hot spots. They serve set meals which include a protein, rice, miso soup, and salad. Stand-up and eat noodle bars are also common around train stations.
Street stores also sell snack foods and convenience stores sell sandwiches and packed meals at reasonable prices. Conveyor belt restaurants are your best bet for sushi. Beer from a vending machine will cost about half of what you'd pay if you were to drink it in a pub.
You will not be expected to tip in Japan, as the Japanese believe that you have paid for good service and therefore should receive such service without the need to tip. Some service providers will be offended if you try to tip them. If you feel you would like to leave a tip, make sure that it is in an envelope. It is always a good idea to understand the culture and etiquette of a country before traveling as this can prevent misunderstandings.
What to do in Shinjuku
There is plenty to do in Shinjuku and not all of it is expensive.
Tokyo Metropolitan Buildings
Take some time to stop over at The Tokyo Metropolitan Buildings. These twin skyscrapers each have an observation deck two hundred and two meters above the ground and visitors are allowed to use these areas free of charge.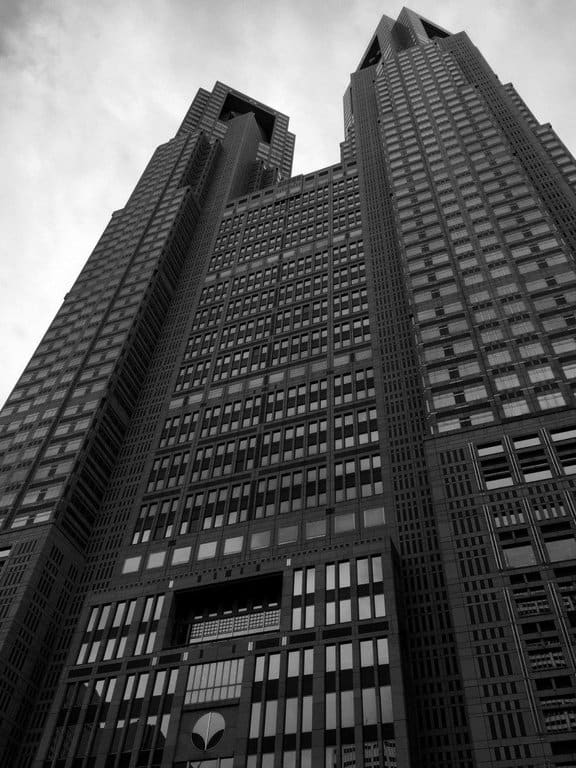 You'll be rewarded with 360-degree views of Tokyo. On a clear day, from this vantage point, you can see Mount Fuji in the distance. Get your bearings and view the places that you plan to visit from above.
Kabukichō
Visit the notorious Kabukichō or Red-Light District and get a glimpse of the seedy side of this sleepless city. The gaudy neon-lit area is full of nightclubs, bars, restaurants and love hotels. Beware, there are also plenty of conmen and hustlers so keep a lookout for those trying to relieve you of your cash and stick to well-known pubs and restaurants.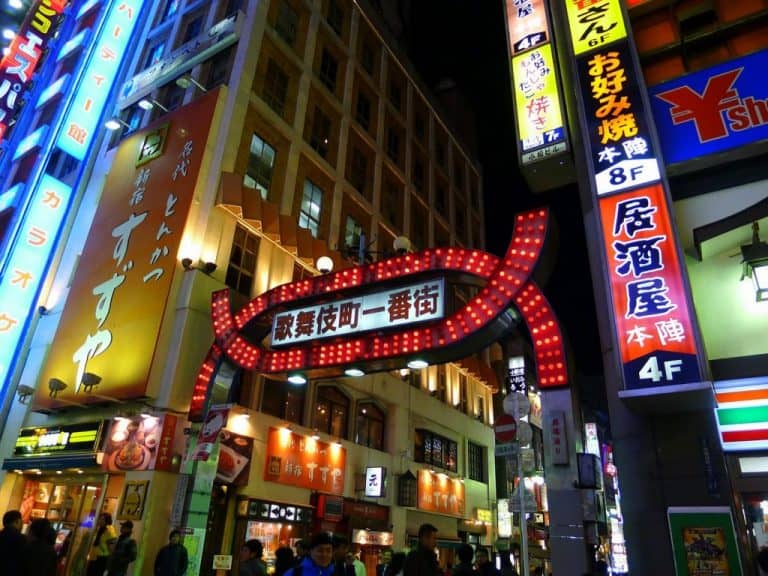 The area is busy and crowded and there is plenty to see.
Golden Gai
Golden Gai stands in contrast to the skyscrapers and neon-lit streets of Shinjuku. This little place filled with tiny and sometimes shabby bars has managed to avoid the post-war destruction and replacement of the old buildings with new and modern infrastructure. Made up of just six alleyways, the area is filled with more than two hundred bars and restaurants. Many of the buildings contain more than one bar and a climb up a steep and ramshackle stairway often leads to a completely different establishment with its very own atmosphere.
The little bars and restaurants in the Golden Gai can accommodate between five and thirty patrons. Every establishment has its own theme and unique offering whether a delicious cocktail, music from the seventies, or Gothic décor. Choose the theme that suits your mood.
Some bars do not welcome westerners, some simply because they have so little room they prefer to look after their more permanent patrons. To gauge whether you'll be welcome check if there is an English menu on display. Most of the bars charge for entry. The businesses in the Golden Gai usually open from about 9 pm, so don't arrive too early.
Omoide Yokocho
Omoide Yokocho or "Memory Lane" comprises a number of alleyways that are bounded by around sixty closet sized restaurants and bars selling authentic Japanese cuisine at reasonable prices. The alleyways are full of smoke and the powerful scent of yakitori.
The history of Omoide Yokocho goes back around seventy-five years to the pre-war era when street vendors plied their trade in the dark alleys. This is not a place to visit during the day. If you really want to appreciate the atmosphere come here after dark.
The Samurai Museum
Witness the spirit of the Samurai at the Samurai Museum where more than eight hundred years of Samurai history is on display. Here you will find the authentic swords and costumes that once the Samurai wore.
Take a guided tour through the museum. The guides are well trained and entertaining. To get full value for money ensure that you book in time to catch a demonstration of samurai fighters in action. It is an astonishing show of practised skill and speed.
Here you can take a course in Samurai sword fighting or learn Samurai calligraphy. At the end of the tour, you can dress in Samurai gear and take away a photograph for your collection
Robot Restaurant
This restaurant in the Red-Light district has on offer one of the weirdest shows you are ever likely to experience. To the sound of a very loud music, provocatively dressed female warriors fight off ten-foot transformers with laser beams. This bizarre show is carried off by an organised dance team and includes drums, cymbals, pole dancers and make-believe animals. The ninety-minute show is broken down into several acts.
The food on offer on the short menu is not the best you'll find in the area so you may want to save your appetite for after the show and find another restaurant to indulge your appetite for great Japanese cuisine.
Book ahead as the three daily shows are booked up well in advance. If you purchase the tickets online the price is discounted. The Robot Restaurant is expensive but well worth the price as it is weird and unique, like nothing you may have experienced before.
The Lockup
For a great themed evening visit the Lockup. Take a seat on a prison cell bench and enjoy the weirdness, from eyeballs in your drink to sirens and alarms and food served by zombies. You'll be surprised by various ghouls and monsters throughout the evening.
Godzilla
If you're a kaiju fan the life-size Godzilla head that peers down from the eighth floor of the Hotel Gracery should attract you. Check out the Imax cinemas inside the building. Godzilla is the official ambassador of the area and from time to time it lights up and roars much to the delight of the onlookers.
Shopping in Shinjuku
Shinjuku has some of the best shopping available in Tokyo. Even if you don't buy, some of the shops are well worth a visit. Carry your passport. If you present it at a tax-free shop you will save on the eight percent tax.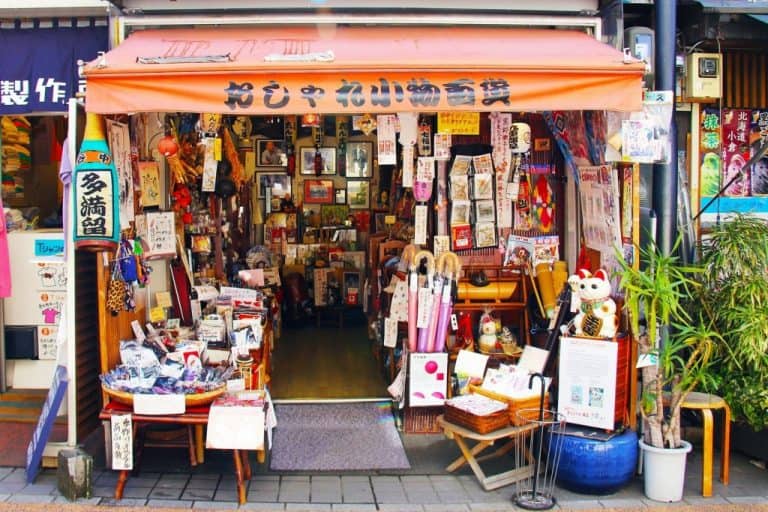 Visit the Isetan store. This state of the art department store has a fashion museum, translators for visitors, hands-free shopping assistance and basement food halls where you can get free samples of Japanese dishes.
The upmarket Takashimaya Times Square right next to the Shinjuku railway station is also well worth a visit. Takashimaya traces its history back nearly one hundred years when it sold kimonos. Now it boasts luxury boutiques which carry many top western brands. The store includes a foreign customer service counter where translations are available. There are also several floors dedicated to restaurants and coffee bars. Others are dedicated to household furnishings, toys, and souvenirs. In the basement, you'll find food stalls that sell various types of Japanese food and confectionery.
Entertainment the Japanese way
Karaoke
No trip to Japan would be complete without a visit to a Karaoke bar. Shinjuku has its fair share of karaoke bars each with different themes to suit your taste. Some are very reasonably priced and a few even include free drinks in the cover charge.
If you would prefer to bring your own food and drinks there is even a karaoke bar that will accommodate this.
All the sake you can drink
If you're curious about sake the Kurand Sake Market is the place to go. It has more than two hundred types of sake on offer and what's more, the cover fee entitles you to drink as much sake as you want. You may also bring along some food if you'd like a snack with your drink. It's a warm and friendly place so it is worth spending an evening here.
There are several other sake bars in the vicinity that serve many varieties of sake including warm sake, sparkling sake and some rare regional brands of sake. Most also serve traditional Japanese snacks with the sake.
Jazz bars
If you're a jazz fan take the time to visit one of the many jazz bars in the Shinjuku area. Most have been around for several decades and they are very atmospheric. Many of these places host live shows in the basements and cafés where they are located.
Escape the noise and crowds
Shinjuku Gyeon
Escape from the hustle and bustle of the Shinjuku streets into this oasis of tranquillity. Originally the garden of a palace belonging to a feudal lord, Shinjuku National Gardens are very reasonable and are open for most of the day, six days a week.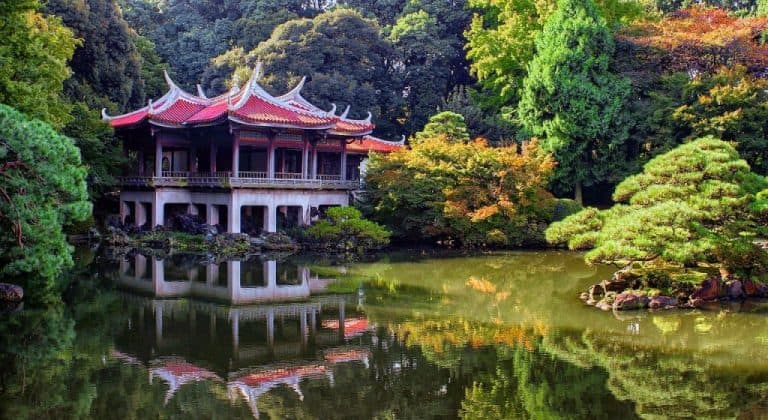 In the gardens, you'll find an English Garden, a Japanese Garden, a French Formal Garden, and a forest. It also contains a hothouse filled with orchids. Pretty walking trails meander through the park, which is very popular during spring when the cherry blossoms are in bloom and in autumn when the golden leaves transform the gardens. The locals enjoy bringing picnic lunches to this venue. Why don't you do the same?
Taisoji Temple
After the National Gardens take a walk to the nearby sixteenth century, Taisoji Temple. In the grounds of the ancient temple stands a statue, which though often mistaken for Buddha, is made in the likeness Edo Roku Jizo, an eighteenth-century priest.
There are two temples here. One contains a statue of the King of Hell and of an old woman who removes the clothes of the people who cross the river into hell. Legend has it that their clothes weigh as much as their sins at death. The King of Hell has pincers on his hands for removing the tongues of liars. There are also two small shrines in the garden. Despite its terrifying residents this temple and its gardens offer a tranquil respite from the busy Shinjuku streets.
Shinto Hanazono Jinja
Built in the seventeenth century, this shrine is one of Japan's most important historical Shinto temples. Once part of the Imperial Gardens Hanazono means flower garden and it offers a tranquil escape from the noise and crowds of the busy streets around it. On Sundays, traditional flea markets are held in the gardens of the temple. There are also many colorful festivals held here throughout the year.
Start Planning Your Shinjuku Now
There is no need to cut Tokyo from your holiday plans. Plan ahead and make bookings early and you too could enjoy this vibrant and colorful destination.
What part of your journey into the heart of Tokyo are you most looking forward to?
Pin It For Later