Forests teeming with biodiversity, lush with heavy green rain, streams overflowing with life, and all penetrated with a certain dignity, calm and harmony. The people are the true heroes of Kerala – Human by Nature – for this reason, it is the perfect starting point of any Indian odyssey! It is called God's Own Country for good reason. If this collection of tourist places in Kerala doesn't convince you on its own, go and find out for yourself!
Where is Kerala and What is it Like
The long, thin coastal state of Kerala is located in India and borders Karnataka to the north and Tamil Nadu to the east. Here, you will find temples, mosques, churches, and even a sprinkling of synagogues. But this is not only a place of worship. Other points of interest include its burgeoning eco-tourism industry, an ancient Ayurvedic tradition, and world-class sporting options.
To those of you who have visited Kerala, the word itself evokes many images, feelings, tastes and smells. This ecological wonderland, parts of which remained independent of the British colonialists, is green-yellow and burnt orange, spicy dosa for breakfast and the ubiquitous fragrance of sandalwood. It is an amalgam of memorable experiences with uniquely hospitable people. It is also sweaty—unless you go up into the hills!
It is impossible to condense all the places to see in Kerala into one concise package, let alone produce a comprehensive Kerala itinerary. However, there are emblems which must not be missed. Here is a small collection of them.
Kerala's Amazing Flora and Fauna
Kerala is verdant pastures, speckled with coconut and banana trees, teeming with honey-dewed life. It is the Bengal tiger, the Asian elephant, and the grizzled giant squirrel, all rolled into a Disney-like bundle of incredible fauna.
It is water buffaloes grazing among pools of water, wading themselves to beat the heat, the elusive Nilgiri tahr (ibex) locking horns on mountaintops—and above it all comes the twit-wooing of the oriental bay owl, its heart-shaped facial plumage coming out only at night.
What to See in Kerala and How
There are many opportunities to come into contact with Kerala's incredible eukaryotic offerings, be they feline, avian, serpentine or… elephantine.
(Let's face it: no Kerala itinerary would be complete without elephants)
But first, let's be practical.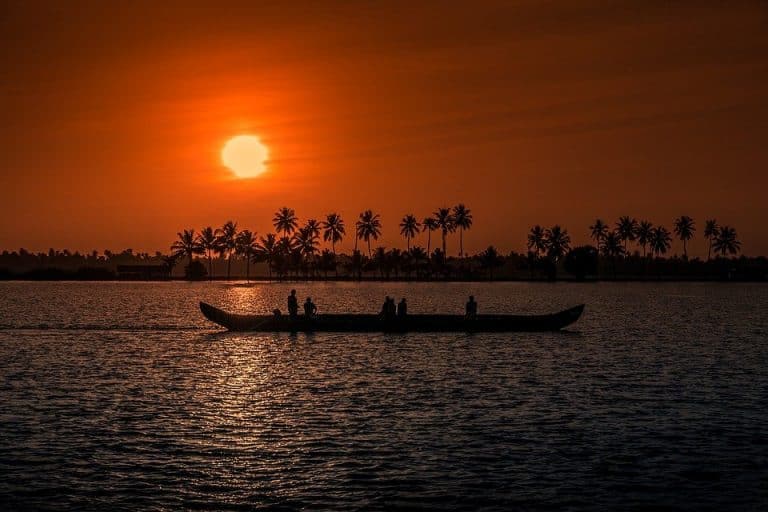 Flying to Kerala
Good news! Kerala was the first Indian state to have four international airports. These are in Kannur, Kozhikode, Kochi and Thiruvananthapuram. But you will most likely fly into Kochi, which takes nearly two thirds of Kerala's incoming travelers.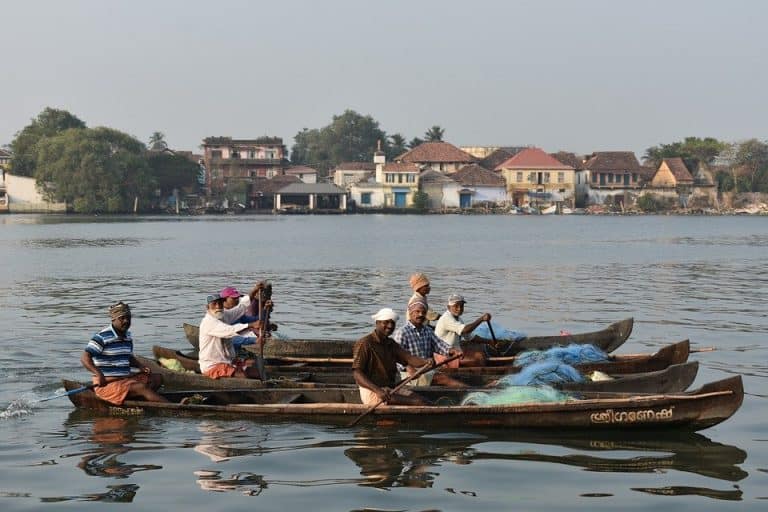 Moving Around the Tourist Places in Kerala
Whether you choose to travel by train, bus, or by hiring a car, getting around Kerala should not be a challenge. The majority of locals are exceptionally friendly and willing to help. Let the goodness of this coastal paradise subsume you.
First timer? Don't worry!
Assuming you land in Kochi, you have three directional choices: North, to Thrissur, Kozhikode and Kannur; South to Alappuzha, Kollam, Varkala, Kovalam and Thiruvananthapuram; and East, to Munnar and Thekkady, and the hilltop wonders you will find there.
Generally speaking, you can book transports in advance through two essential apps: RedBus (coaches), and Ixigo (trains). There are also myriad government buses covering every inch of this verdant land. These certainly have their advantages – they are incredibly cheap and offer a richness of experience you might lack if you hire a car.
Sample Kerala Itinerary
First Stop: Fort Kochi – Spend a Day or Two
Kochi is a bustling town rich in cultural and religious history. At its epicenter lies the arterial Fort Kochi—granted by the Rajah of Cochin to the Portuguese in 1503, this small area was then captured by the Dutch in 1683, then again by the British in 1795. It was at last returned to Indian control in 1947 with Indian independence.
In Kochi, visit the Kerala Kathakali Centre and be mesmerized by the traditional dance. There is much to do. Or simply meander through the cobbled streets as you ease yourself into the Indian way of life.
(By which I mean: drink lots of masala chai)
And now for something completely different
The Sacred Snake – Parassinikkadavu Snake Park
[Direct train from Kochi to Kannur]
Places to stay in Kannur include many glorious double-decker beach homestays!
16km north of Kannur
Snakes have been subjects of superstition and mythology since time immemorial—not least in Kerala. They are embraced, and feared, the world over. To the Hopi people of North America, the symbol of the snake plays a role in renewing the fertility of nature. Snakes are sent into the fields in order to guarantee fertile crops. Snakes are portrayed variously as umbilical, familiar, daemonic and immortal.
In Kerala, snakes used to be revered and looked after by regular rural middle class families! They would have a bit of land called Pambu Puttu (snake mound) or Pambu Kavu (abode of snakes). These serpent gardens would be cultivated especially to suit the needs of snakes.
Since a devastating fire in 1993, Parassinikkadavu Snake Park has come back with a vengeance. Home to a menagerie of deadly snakes, including the Spectacled Cobra, King Cobra, Krait and Russell's viper, this is the place to go for all snake-lovers. The Park is dedicated to preserving and conserving endangered species of snakes. If you are interested in superstitions, myths, or just want to marvel at some of the world's deadliest snakes, put this on your Kerala itinerary!
Try and catch the live show while you're there!
Poorams—Temple Festivals
[Direct train from Kannur to Thrissur (Trichur), or Palakkad]
Places to stay in Thrissur range from luxuriant hotel palaces to cosy homestays
Kerala is home to a variety of poorams, or temple festivals. Its biggest and most famous is Thrissur Pooram, which falls during the Malayalam month of Medam.
The festivities are centrifugal, and at the heart are as many as 70 elephants adorned in traditional garb, often made of pure gold. A percussion troupe of 250 musicians will join the fray with their rhythmic drumming.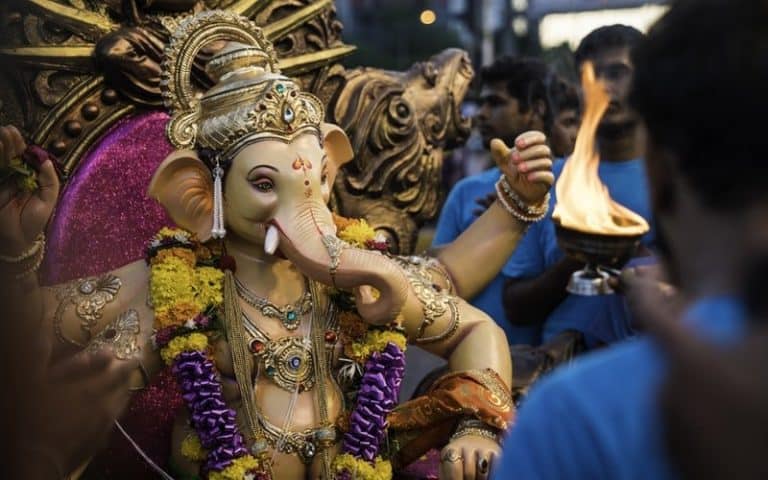 If hours of standing in the heat while having your eardrums pounded by two hundred drumsticks sounds a little overwhelming – as it certainly does for the elephants involved – then you could instead opt for…
Theyyam Harvest Festival—Kasaragod, northernmost Kerala
Why? To watch the wondrous Theyyam dancers. In the Malayalam month of Chingam (August-September), people flock from all over Kerala to Kasaragod to take part in Onam Festival activities, among other festivals. Activities include tiger dances, boat races, martial arts, food offerings and folk songs.
The festival serves as a commemorative celebration of King Mahabali, whose spirit visits Kerala during the period of Onam.
Or, if you'd rather take a break from the festivities, book a ticket to Munnar.
Munnar
Estimates are that there are up to 32,750 wild elephants in Kerala! If you want to see them at their best and happiest, there's no better place than Munnar.
In many ways, Munnar is the pinnacle of the dream, and should factor into your Kerala itinerary whatever your interests are. This is the breathtakingly beautiful hill station that you'll be desperate to return to, time and again, and that your family and friends will tell you to stop talking about, time and again.
Located within Idukki district, this was the summertime resort of the British rulers during colonial times. Now, free of its shackles, Munnar is bursting with hikes, fauna and delicious dinners. Hundreds of miles of tea plantations weave their way over these rolling hills.
Walk among steep mountain vistas, and see if you can find some wild elephants! If you take a guided tour, your guide will take you to the best spots for elephant spotting. Head up to Top Station for the most enchanting views. Paraglide if you're a dare-devil. And don't forget to visit the nearby sandalwood forests of Marayur!
There are also several spots in town to buy a plethora of wondrous oils—basil oil, lavender oil, sweet almond oil, you name it!
Periyar Tiger Reserve, Thekkady
The pristine Periyar Lake, and the dense forest that surrounds it, has been a designated Reserved Forest since 1899. It was made a sanctuary in 1934, declared a Tiger Reserve in 1978 and the core site was officiated as a National Park four years later.
A steady population (estimated 40) of tigers roam the Reserve. Yes, you read that correctly: tigers. Like, from The Jungle Book, and The Tiger Who Came to Tea, only in real life, orange in the flesh, striped and ferocious, the biggest of the big cats. They feed on sambar, Indian bison (otherwise known as gaur – extraordinary creatures), wild boar and other large herbivores. Famously elusive, shy and alert, a mere glimpse of this magnificent carnivore can be very affecting.
The sanctuary also hosts a bounty of other animals, including: Malabar squirrel, Chital (spotted deer), wild pig, a smorgasbord of snakes and, of course, elephant. This spot is also well loved by birdwatchers. See if you can see a Malabar Hornbill!
Last Hotspot: Kollam, for Ashtamudi Lake and the Backwaters
If you can't make it to Kollam, or if it's too busy, a good alternative is the Vembanad Backwater system area stretching from Alappuzha (Alleppey, aka 'Venice of the East') to Ernakulam and Kottayam, or the Kannur-Valiyaparambu Backwaters in Kannur and Kasaragod—these latter may be the quietest!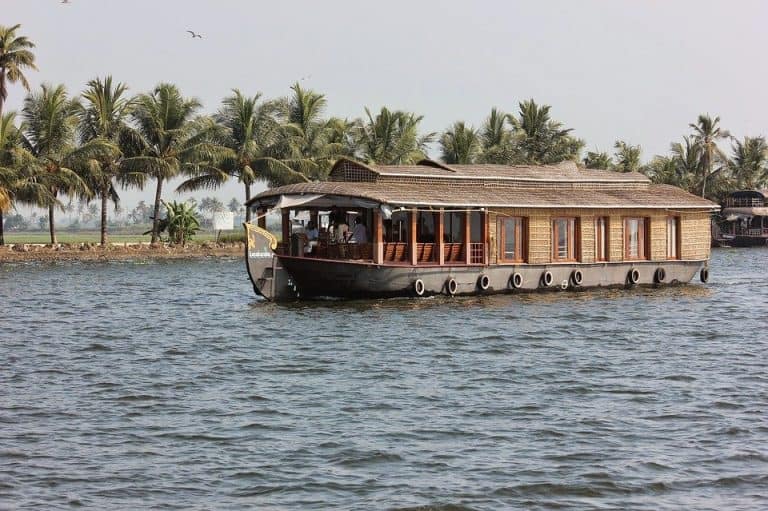 The famed backwaters of Kerala are networks of labyrinthine canals, brackish lagoons, lakes amid lakes and languorous deltas fed by a deluge of slick rivers. These are unique to Kerala, and are therefore a must-see.
There are numerous areas on the Kerala coast where swathes of land are connected by open waters. Known for being the most beautiful and magisterial are the waters surrounding Kollam – specifically, Ashtamudi Lake. This is the most visited tourist place in all of Kerala! And if you go there, you will see why.
Stay in a houseboat on the backwaters and savour the serenity—have your cake and eat it too. Shop at floating supermarkets, take a step back and really sink into the glorious feeling of floating on endless water.
Round-trip Itineraries, including more tourist places in Kerala / places of interest:
Elephants & Hill Stations Route:
→ Fly into Kochi, stay in Fort Kochi
→ Take a bus out to Munnar and take in the vistas there, spot elephants, drink tea (great coffee too!), relax among the low-flying clouds
→ Take a bus south to Thekkady to see the tigers
→ travel by bus to Parunthumpara (eagle rock trek, a hidden gem!)
→ Alappuzha Backwaters
→ Kochi
North Kerala, Snakes & Festivals (check dates) Route:
→ Fly into Kochi
→ Take the train directly north, along the coast, to Kannur; find a place to stay here and take a day trip out to the Snake Park
→ Vythiri: Eco-friendly treehouses, locally constructed and run from the sun!
→ Take a train direct to Palakkad, at the foot of the gigantic Western Ghats; visit Tipu Sultan's Fort
→ Visit Nelliyampathy, if you can! Nestled among coffee and tea plantations, and fed a steady, cool breeze by the highland valleys, Nelliyampathy is a delight for mountain views and enchanting treks
→ Thrissur (Trichur) Festivities, or Kasaragod
→ Fort Kochi
→ Day trip to Alappuzha
South Kerala, Beaches & Culture Route:
→ Fly into Thiruvananthapuram [or fly into Kochi and take the train from Ernakulam to Thiruvananthapuram—scenic, earthy, coconutty, floral]
→ Visit the Kerala State Science & Technology Museum
→ Varkala: Pristine beaches (no swimming during monsoon season)
→ Kovalam, Lighthouse Beach and Vizhinjam Mosque
→ Peppara Dam and Wildlife Sanctuary
→ Kollam or Alappuzha Backwaters
→ Either Kochi or Thiruvananthapuram to finish
Enjoy our trip!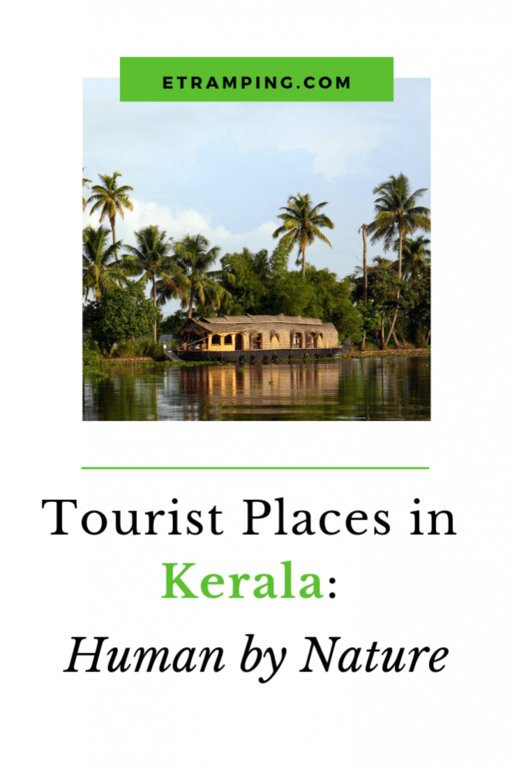 This article was sponsored by Kerala Tourism but the views expressed are our own