We were back together again with Lydia for a brief stopover in Bangkok, one of the most vibrant, bustling and busy cities in the world. It's the metropolis version of Marmite – a place you either love or you hate, but good accommodation goes a long way in helping you figure that out.

There's a lot to choose from too, with over 400 hostels in the city of significantly varying degrees of quality. This time, we opted for Holy Sheet Hostel, a relative newcomer on the block. So, without further ado, let's see if this accommodation is beneficial for Bangkok in our review.
Location…
…Is everything when it comes to a hostel. Well, it's not everything, but a good location isn't going to do your reviews and ability to fill beds any harm. Holy Sheet is located between Ekamai & Phrakanong BTS skytrain stations, and those in the know will realise it isn't a tourist area at all. While initially, you might baulk at this, there are some distinct advantages to being out of the way.

In a city as popular and as touristy as Bangkok, you might often find you're viewed as little more than a walking cash machine. When you're outside those areas, you're more accepted and you can buy food at local prices, score metered taxis, while not being as harassed and you're less likely to get scammed. Plenty of people think so anyway – Holy Sheet has a 'perfect location' badge on Hostel World. If you're looking to be out of the way it's great, if you want to be more "in amongst it" you should look elsewhere.
Sleepy Time
For our first night, we slept in The Vampire Dungeon, a room with no windows. This has the potential to be disastrous in a hostel, especially if someone has smelly feet. However, as we were all shattered from our flight, this room helped us to sleep in and get some energy back, so a blackout does have its uses.
We were upgraded the next morning to a comfortable double with a private bathroom. The room was called 'The King Zone,' which Cez particularly enjoyed while becoming delusional that he was royalty. Yeah – he wishes!
Party Time
Bangkok is quite rightly famous for its party scene and you can get anything you want here at any time of day or night. That being said, while Holy Sheet markets itself as a social hostel, it's not going to be the most raucous night of your life – and that's alright by us. "Between chill and party" they maintain, so it's got the goods to get things going, without ever going over the edge.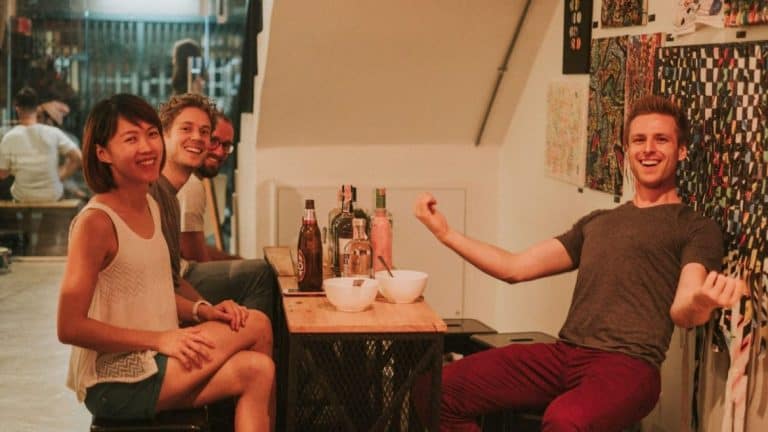 That being said, every Friday night, they open the bar where the guests we shared the hostel with were a fun bunch and it was easy to make new friends over some sociable shots in the evening.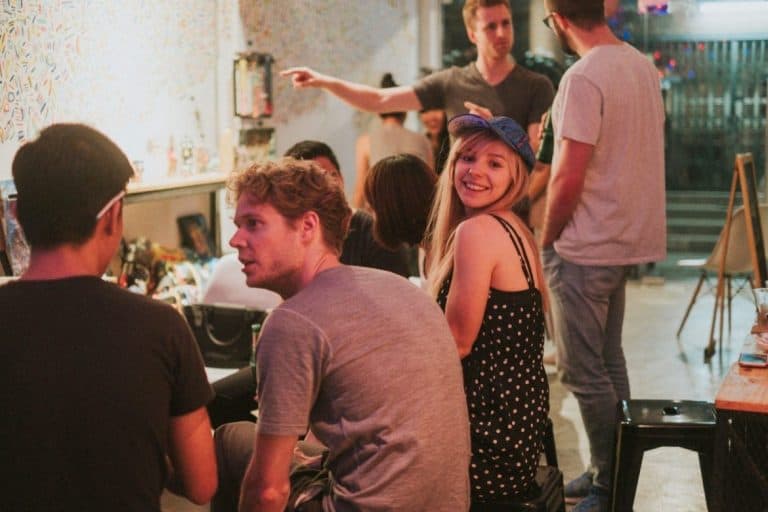 Beer pong is a popular choice too, and other options to get people in the party mood.
Chill Time
Board and video games, Apple TV, Netflix and comfy places to use/watch them are the bread and butter of hostel chill sessions these days, and these are provided.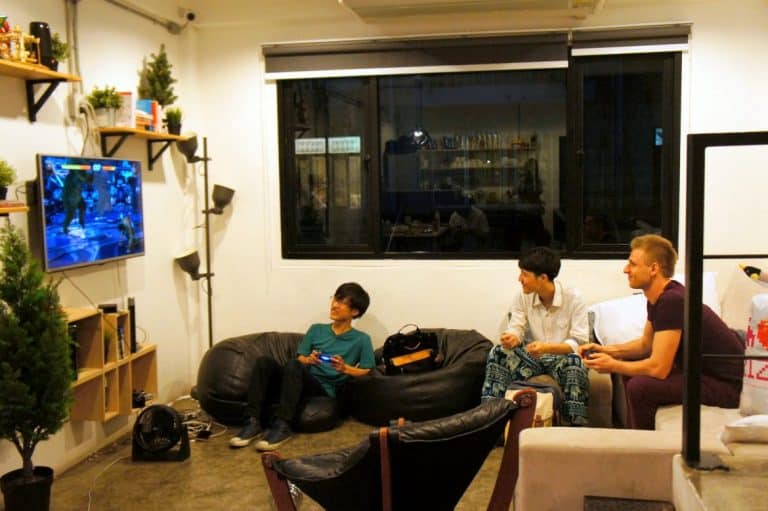 Daily activities and events are also organised including walking tours and those all-important cooking classes – every monday evening because you'll be mad if you don't learn how to make a killer Thai green curry while you're in the country.
The Owner and the Staff
Pawin is the main man in these parts, and he's got a bee in his bonnet about putting the 'host' in 'hostel.' We got to know him and his story well during our stay here, including how he had a hard time studying in the UK and as a result became withdrawn and depressed. He packed in all in and when he returned to Bangkok he had a desire to create a fun, social and friendly hostel to bring him back out of his shell. Holy Sheet is the result.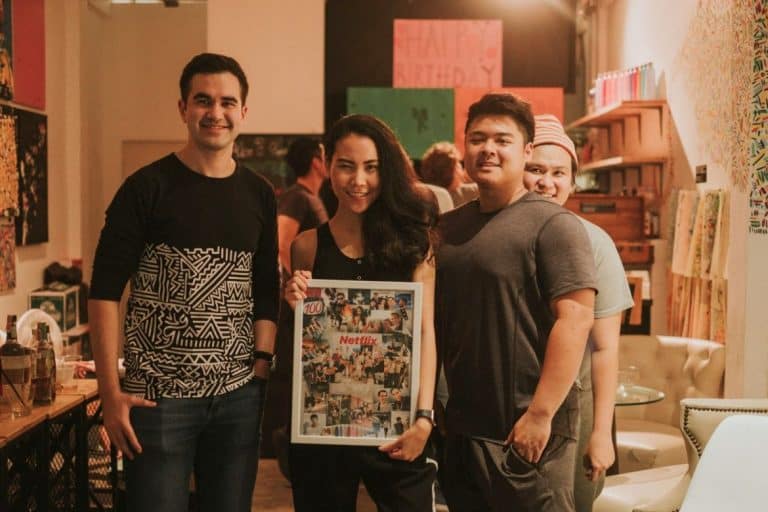 What he doesn't know isn't worth knowing, and both him and his staff go out of their way to make sure your stay is unforgettable. As far as hostel staff go, Pawin and his team are up there with some of the best we've experienced.
But don't take our word for it – they're cleaning up in online reviews in spite of how young the hostel is.
Other Facilities
The washrooms facilities are clean and it's nice to have a hot water option even though you'll rarely need it – Bangkok is roasting most of the time!
Incorporated into the hostel is a café called Alice D which is great in the morning for a spot of breakfast and to compare notes with your fellow travelers about the night before. There's a basic kitchen on site for those that prefer to slum it though and snacks and food available for a nibble. Be sure to raid those communal food boxes for the good stuff before anyone else!
Overall
We had a blast staying at Holy Sheet and it really deserves its rapid rise up the ranks in Bangkok. One criticism would be the lack of website, as if you're really going to cut the mustard as a top hostel you need to stamp your own brand out there and not just reply on Facebook.
We'll give them the benefit of the doubt though, being a spring chicken on the scene, we're sure this will all come in time. For such a new venue, it's a solid choice for your accommodation when you're visiting Bangkok.
Do you have a favourite Bangkok hostel? Let us know your experiences!