When you make your China travel plans you must ensure that you have everything that you need. It can be very difficult to remember what you need though if you are busy. That is why you should have a travel to China checklist that you can refer to and check against.
But what should you have in your travel to China checklist?
Here are the important things that you should list for your China travels:
Passport
Passport should be the first thing on your travel to China checklist. Without it, you are unlikely to enter or leave the country.
Not only should your passport be original, but it should also be valid for at least six months from the time you enter China. Additionally, it should have at least two consecutive blank pages left. Your visa stamps will be placed on those pages.
If you are a US citizen and your passport is valid for at least one more year, then you will be eligible for a 10-year Chinese visa.
Chinese Visa
A Chinese visa is a necessary item in every travel to China checklist. Well, you won't enter without it, that's for sure. You must get a valid visa from authorized Chinese authorities in your area if you want to travel from the US or Canada to China.
The kind of visa that you get depends on many things. Chinese visas can be categorized based on whether they are single-entry, double-entry, or multiple-entry depending on how many times you can use them to get in and out of the country.
If you have a US, UK, Argentinian, or Canadian passport that is valid for at least a year, you may be eligible for a 10-year Chinese visa. You should think about applying for this kind of visa if you are eligible for it.
Another way for visas to be categorized is by their functionality. Business and tourist visas are the most common. But there are several types of business and tourist visas. What you get depends on the nature of your visit to China. Also, you can get visas that enable you to work or study in the country. The purpose of your visit will guide your visa application process.
Be sure to also obtain the visa application form. You must fill it in with relevant details and then submit it to get the visa that you need to China travel.
Also, submit the photographs that you need to complete the visa application process. These must be passport-sized and recently taken. Your air tickets letter of invitation and travel itinerary should also be within this checklist section.
Backpack
A high-quality backpack should also be on your travel to China checklist. Try to get one that has lots of compartments and plenty of pockets. Best if you can get a waterproof backpack so that it can withstand rain if it needs to. 
Also, think of security by buying a bag that is highly resistant to slashing. Lockable zippers will help you keep your personal effects within the bag safe. In fact, when you're going to China, anti theft backpack may be even better than a waterproof one.
Maps and Multi-Lingual Guidebooks
Since Mandarin is the most widely spoken language in China, and English is not well-known, you need to be prepared for the language barrier. So, maps and multilingual guide books should be in your travel to China checklist. They should have labels that are in Chinese characters and if possible, English translations. You can use them to try and express yourself and find directions if you are lost or need something. Feel free to throw in an English-Chinese dictionary as well. Don't forget that your phone can do all of this, just remember about VPN (discussed later). 
Medical Documents
You may not see the need to include medical documents on your travel to China checklist but you should. The Covid-19 pandemic has made medical documents more important than ever. So, you now need to provide a Covid-19 certificate that proves your negative status.
You may also need to provide proof of vaccinations against certain diseases. If you transit through a country that has Yellow Fever issues, then you will need to provide a Yellow Fever certificate that shows you were vaccinated against the disease. 
Emergency Kit
If you intend to do a lot of sightseeing and intend to engage in lots of physical activities such as mountain climbing, hiking, bungee jumping, etc., then be prepared for possible injuries. Consider the possibility of having to deal with natural disasters too. China has more than its fair share of these.
You can prepare by including an emergency kit in your travel to China checklist. Some of the items that you can include in your first aid kit include medication for diarrhea and nausea, altitude sickness medication, bandages, cotton wool, antiseptic, and tweezers. You can also include a pocketknife, an emergency blanket, duct tape, a tourniquet, a strong rope, and sunscreen.
If you have allergies or preexisting health conditions, ensure you include medication for your condition too.
Accommodation Information
Where do you intend to stay while in China? Your accommodation details should appear on your travel to China checklist so that you remember to take care of where you will be staying. It could be a hotel or your host's home. It depends on what you want.
Universal Power Plug Adapter
There is always a chance that your electronic devices are not compatible with the Chinese energy system. These include your hairdryer, electric toothbrush, camera, and phone.
If your devices don't use 110/220 volts, then you need a universal power adapter to convert the power into something they can use. Otherwise, you will find yourself in a situation where nothing works because you can't charge.
Some hotels in China will provide you with an adapter that you can use. But you can buy it in your country before traveling or the moment you arrive in China. Just make sure you include it in your travel to China checklist so that you remember to get it.
Money
You can't travel anywhere without some money. So, it makes sense for you to include money in your travel to China checklist. Best to bring some cash and means to withdraw more.
And even though credit cards are not widely used in China, it never hurts to carry at least one. The high-end restaurants, international retail brands, and hotels usually accept credit cards from foreigners.
Some online payment platforms like Alipay and WeChat Pay accept credit cards. With the former, you must create a prepaid account and fund with one of the accepted international credit cards. With WeChat Pay, however, you just need to link the credit card to its system and it will charge your expenses straight to your card.
Trekking Poles
China has lots of tourist attractions that hikers and mountain climbers will find challenging and enjoyable. If you are determined to conquer some of these natural attractions, then you may need trekking poles to help you out. So you should include them in your travel to China checklist to be on the safe side.
Ensure that your hiking poles will collapse in such a way that you can include them in your luggage without hassles. And they should have tip guards made of rubber so that they don't pierce your luggage.
Travel Insurance
You should include travel insurance in your travel to China checklist. That way, you remember to buy it before your China travels. Having travel insurance is important for many reasons. If your trip is delayed or canceled, then you will receive compensation. You will also be taken care of if your trip is cut short or your luggage is lost.
Travel insurance also protects you financially if you get sick and need treatment or transportation out of China. If you are involved in an accident, you will also be able to get the coverage that you need. And even when you lose relevant documents like your passport and travel documents, it will be sorted without any financial liability on your part.
Toiletries
You could buy toiletries in China, but they may be different from what you are used to. So be sure to check against that travel to China checklist concerning toiletries.
For starters, include toilet paper. You must carry your n toilet paper because Chinese public toilets don't provide them.
If you are female, carry feminine hygiene products like pads or tampons. It's not that China doesn't have these things. But the brands may not be what you want. Also, carry shampoo that is suited to your hair color. What you find in China is likely to be the shampoo made for Asian hair, which is predominantly dark.
Other kinds of toiletries that you should consider carrying include moisturizers, makeup, hand sanitizers, deodorant, hairbrush, toothpaste, etc. Also, get a mosquito repellant to help you keep the mosquitos at bay. This will reduce your chances of getting malaria and dengue fever.
SD Cards
It is better to be safe than sorry. Ensure that SD cards are on your travel to China checklist so that you can have a backup for your photos and other digital documents. This will be extra storage in addition to the cloud storage you must have.
VPN
Due to the censorship and strict internet laws in China, it makes sense to have a VPN in your travel to China checklist. You will need it to bypass the censorship while keeping your online behavior relatively secure and anonymous.
Appropriate Clothing
Regardless of the purpose of your visit, you must have appropriate clothing before you go on your China travels. Pack clothes that are suitable for the weather that you will find in China during your stay. You should research first to get it right. But also think about the local customs of the region that you will visit.
Avoid clothes that are too revealing for starters. Plain clothing is fine. If you ate traveling for business and leisure, pack multifunctional clothing that can be dressed up or down depending on where you are going. Also, avoid any clothing that expresses political statements especially those concerning Chinese issues.
Women rarely wear bikinis in China. So if you intend to visit a coastal city get a decent one-piece suit. Avoid shorts if you are a man. Flip flops are considered too casual and cheap. Red is the most popular color so pack all your red clothes if you like.
Water Treatment
A bottle with a filter should also be in your travel to China checklist. Water treatment tablets are also worth buying. All of these things will help you cope with the tap water, which is usually not drinkable.
Polaroid Camera
A Polaroid camera is worth buying. If you can afford it, then get one before your China travels. Chinese people are good at giving gifts. And offering Polaroid photos of people is a great way to break the ice and make friends no matter where you are in China.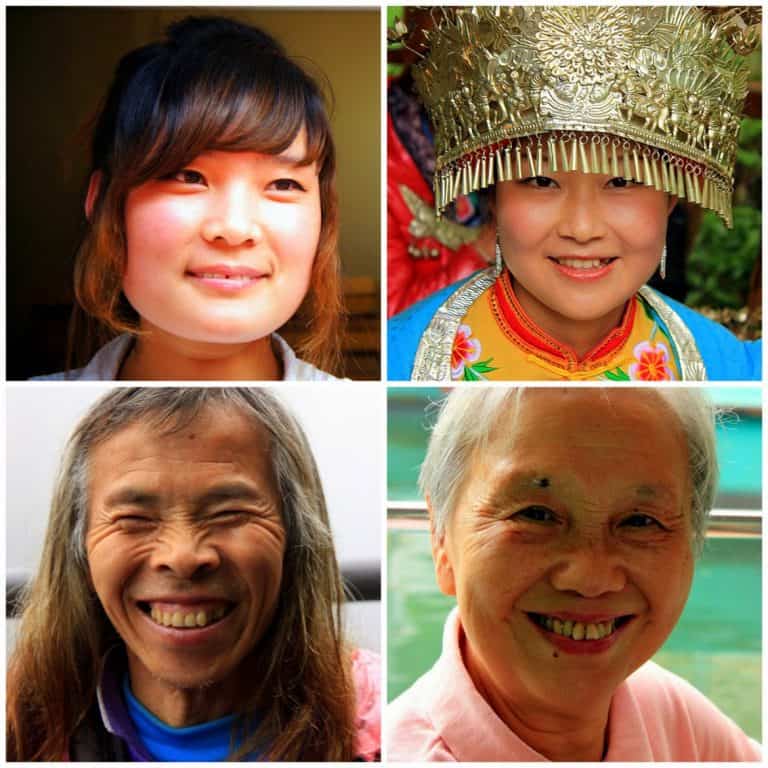 Always ensure that you refer back to your checklist before your China travels. Once you obtain the item on your list or complete the task, move on to the next until your checklist is complete. It will help you process and pack everything that you need so that your trip can proceed smoothly.