You can now download this article as an app and get an offline map so you can go and see these places yourself.
As Romania's Capital, Bucharest is covered in the country's history. From the National History Museum to several ancient buildings and churches, you'll feel as though you've been sent back in time by hundreds of years.
Despite the wealth of things to see and do in the city, we think that the main attractions (including some incredible food places) can be visited in just 24 hours. Here's our guide to Bucharest in 24 hours.
Parliament Palace
The first place on our list for visiting Bucharest is Parliament Palace. This is where the Romanian Parliament convenes and discusses issues over their country. It is a truly fascinating building – and it also happens to be the largest parliament building in the world. It's so big in fact, that when the Structure was put up, a ninth of Bucharest had to be reconstructed to make room for it.
You can, of course, go on a tour around the building for 25 to 55 RON (US $ 6 – 14). Tours will leave every half an hour and take around 45 minutes. As this is the first place on our list, note that Parliament Palace doesn't open until 9 am. So, you'll either be able to have a nice lie in, or go out for a big breakfast. You could even head to Izvor Park, just opposite, first, and then come to Parliament Palace.
Izvor Park
During communist reign in Bucharest, a large part of the historic district was destroyed. Part of that has now been turned in to the Izor Park you see today. Maybe it is because of this reason, or maybe it is due to its central location in the city, but Izvor park is one of the most popular and busy parks in Bucharest, and a must visit for anyone who likes walking.
From the park, you have an unobstructed view of Parliament Palace nearby, along with many other Bucharest skylines. Just make sure you don't spend too much time here, there's still a lot more to see and do!
Old Center
The true center of Bucharest. The Old Center is where the Bucharest we know today was originally founded, all the way back in the 1300s. A man named Bucur the Shepherd is believed to have built a church – although some sources think that it's just fiction. By the mid-15th century though, there is evidence of civilization here.
Throughout the 17th century, the area transformed itself into a large merchant district, with people selling all sorts of things to the people of the city. Today it has largely stayed that way, which makes it the perfect place to do some shopping whilst you're in Bucharest.
Caru' cu bere
One of the city's finest eateries. Caru' cu bere has won countless awards for being the place to be when you're hungry in Romania. The building itself is ornate and just adds to the whole dining experience. It's as though you are taken back in time and treated like royalty.
You should make sure to book a place before you go, it fills up very quickly (as do most popular restaurants around the world).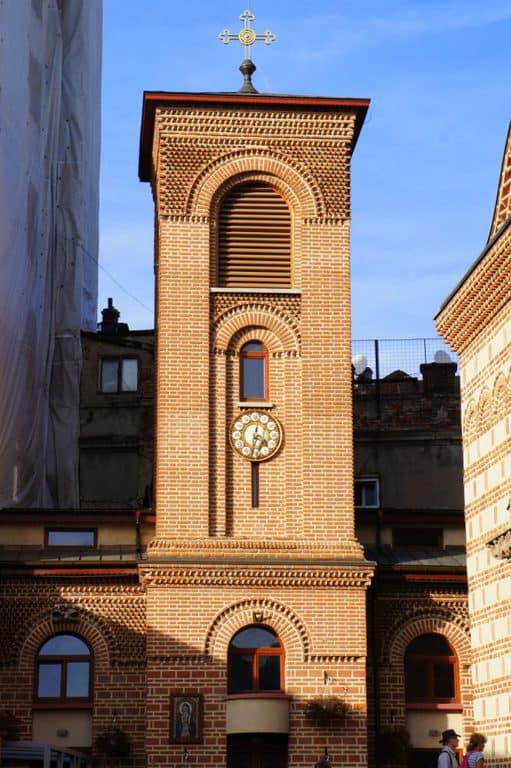 Moreover, located in the Old Center, this is the perfect place to stop at for lunch. The lunch menu here is generally much cheaper than dinner, and they still have the lovely ambiance you want and expect from this type of place. Dine out with style, without the associated price tag.
City Grill
A good, full meal alternative to Caru' cu bere is the City Grill. It's not eh fanciest restaurant, but the food here will fill you up and it packs a punch. It's the kind of place you can visit when you just want good, high-quality food served at your table and without much fuss. There are other places in the Old Center, but the City Grill is one of the best places to eat in Bucharest along with Caru' cu bere, so try to pick one of these two.
Second Cup
If you're looking for a great café to relax and spend some downtime in (Bucharest in 24 hours can be exhausting with all the walking), then we highly recommend Second Cup. We had previously found another second cup in Kuala Lumpur, so the café is a chain. However, don't let that put you off. It's not as fancy as Caru' cu bere, but it was never meant to be either. It's simple, convenient, and the perfect place to get some work done whilst on the road.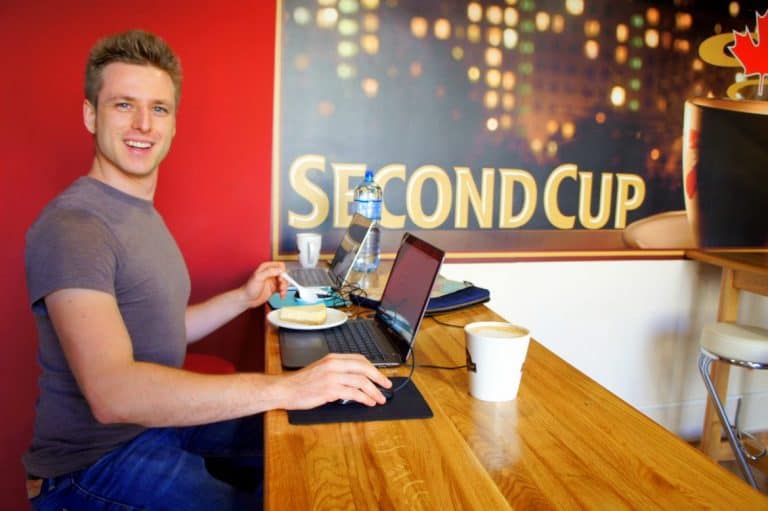 You can find a few Second Cups throughout the city, but the most convenient one at this point is located just north of the Old Center. It's a small detour, but worth it if you don't want to splash out on Caru' cu bere or want a good after lunch coffee.
National History Museum
The city's national history museum holds exhibits which date back to the country's Paleolithic origins. There are exhibitions which feature information on the Geto-Dacians, along with the Dacian-Roman wars, and the transformation of Dacia into a roman society. All of this is set within a 19th-century building, designed with neoclassical influences. It might only be a museum, but it's worth your time exploring whilst you're in Bucharest.
Mitropoliei Palace
An impressive building to see, if not just because of the architecture. The building also stands on a hill which overlooks Piata Unirii, affording you some great shots of the city.
Mănăstirea Antim
Another building showing the history of Bucharest. If you've still got some time left, head here for a short visit before finally getting a bite to eat.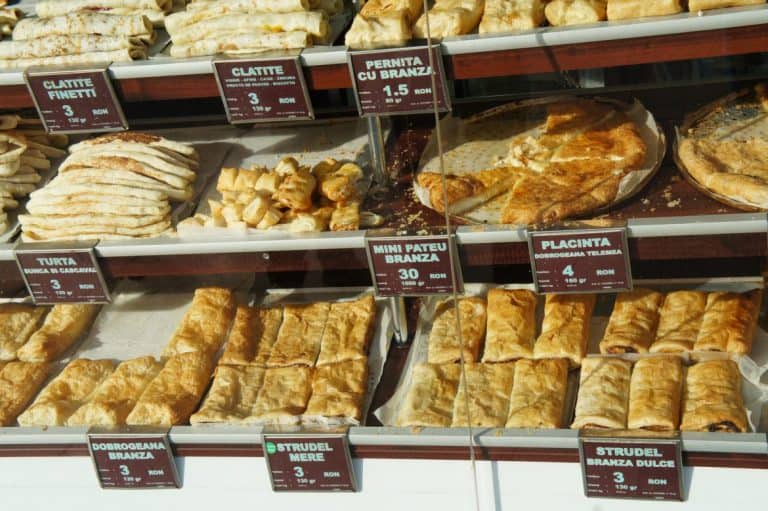 Locanta Jaristea
If you're looking for something a little less pricey, but still with that added Bucharest umph, then Locanta Jaristea is that place. You will have to make a reservation, but the historical settings, incredible Romanian specialties, and occasional live music will have you feeling glad that you did.
The Beauty of the City
To finish your tour of Bucharest in 24 hours, head back to the Parliament Palace. By now, the sun should have set and the building comes alive.
Have you been to Bucharest already? If so, what was your experience?