The number one backpacking gear that you need for hiking or traveling is a reliable lightweight backpack. This needs to be a good and reliable bag that will accommodate everything you need. It mustn't be too heavy because you will need to carry the extra weight.
You have so many options to choose from and I understand that this can get confusing. This is why I reviewed some of the best options available and compiled the following guide for you.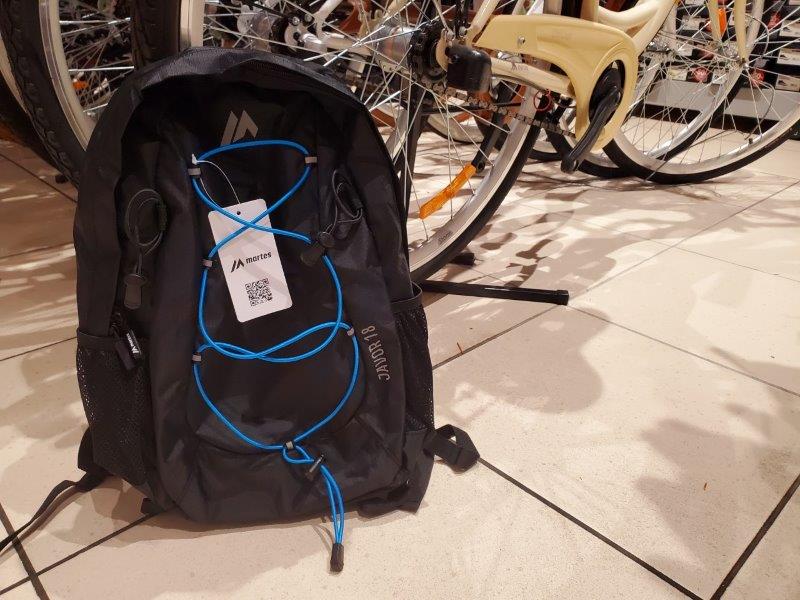 What is the Best Lightweight Backpack?
We have compiled for you the top 7 Best Lightweight Backpack in 2023. In this article we go through the products that we have used ourselves, checked what other users thought about them and we ranked them accordingly.
With years of experience with ultralight backpacks and having used several lightweight backpacks you can trust our review.
Moreover, you can scroll to the end of this review to see our mini buying guide as well as the answers to some of the frequently asked questions about lightweight backpacks.
Specs
Price: 💲💲💲 (fewer 💲 = cheaper)
Weight: 2.12 pounds (0.96 kg)
Size: 23.5 x 13 x 8 inches (59.7 x 33 x 20.3 cm)
Material: 100D High-tenacity nylon, 210D High-tenacity ripstop nylon
The Granite Gear Crown 2 is easily a popular backpack since it really has everything you would need in a lightweight bag. One of the things that you will appreciate is the 100D high tenacity fabric with 210 ripstop nylon. This makes it durable to withstand all your trips whether rough or light. The main opening is a roll-top, which means that it is water-resistant so it can withstand a little rain. It has a capacity of 60L for the main section. There are plenty of side pockets, with the lid having space to carry some smaller items that you would want to access quickly. It features a V.C Mark 2 frame, which is made from polypropylene. This is an essential part since it gives the pack the much-needed ventilation so you can sweat without making it wet.
Pros
NeverWet treatment to keep the fabric dry,
Wide roll-top design for easy access and security,
Stretchy side pockets for extra space,
Compression straps to reduce strain in your shoulders,
Adjustable hip belt for a better fit,
Load lifter straps to ease strain from your back,
It has a long lifespan
Cons
Quite pricey,
It's not the best if you sweat a lot
Specs
Price: 💲💲💲💲 (fewer 💲 = cheaper)
Capacity: 55 liters
Weight: 2.71 pounds (1.23 kg)
Size: 31.5 x 16.1 x 14.6 inches (80 x 40.9 x 37.1 cm)
One of the things that they focused so much on this bag is comfort. It has AirSpeed suspension, which is supposed to take the load off your backpack. This makes it suitable for hiking, and no matter the weight you carry, it shouldn't feel heavy on your back.
It includes a reservoir sleeve for the hydration bladder, which can carry up to 3L. There's the regular front mesh pocket that is stretchable so that you can accommodate many things. Some additional features include sleeping pad straps that are removable, a trekking stick attachment, and a flap jacket.
Pros
The floating top lid is removable,
It can carry up to 40 pounds,
Evenly distributed weight with AirSpeed suspension,
Compression straps for better weight transfer,
A stretchy front mesh pocket offers more space
Cons
The compression straps are fragile,
No hip pockets
Specs
Price: 💲 (fewer 💲 = cheaper)
Capacity: 50 liters
Size: 25.6 x 13.8 x 9.8 inches (65 x 35.1 x 24.9 cm)
Material: Polyester, Nylon
It is considered a daypack since it doesn't have an internal frame, but you can get in three to four days of supplies. This means that the bag has no structure which will affect how you pack. It will be slightly more difficult to arrange everything in your backpack.
It does have various side pockets and a front zipper pocket that provides more than enough space to carry what you need. The eight adjustable straps are beneficial here since they allow you to attach a sleeping bag, hiking pole, and any other equipment that you may need.
Pros
It is affordable,
Various utility pockets for added space,
Water-resistant in case of slight rain,
Adjustable straps for comfort,
Made using polythene and nylon making it durable
Cons
No internal frame so there is no structure and back support,
It's a bit small
Specs
Price: 💲💲💲 (fewer 💲 = cheaper)
Capacity: 60 liters
Size: 26 x 13 x 5.4 inches (66 x 33 x 13.7 cm)
Material: Ripstop/420D Nylon Oxford, 100D Nylon-Poly
It is made using 100D Nylon and 420D Oxford, so it is a durable bag that won't break easily. This model is about 40-60L, is medium-size, but there is a smaller and bigger pack. It has a horizontal gusset is one of the features that stand out here since it allows you to expand or contract your backpack. Note that whether you increase how wide it is or not doesn't change how heavy it feels due to the Y-flex suspension. It has three stays that support the load in a balanced way to make it easy to carry up to 40 pounds.
Pros
It comes in various sizes,
It is expandable,
It has a removable reservoir sleeve,
Made using 100D nylon fabric so it is durable,
It is versatile so it can be used anywhere,
It has a lifetime warranty
Cons
The upper pocket is a bit small
Specs
Price: 💲💲 (fewer 💲 = cheaper)
Capacity: 18.9 liters
Size: 18.5 x 12 x 5.2 inches (47 x 30.5 x 13.2 cm)
Material: Durable Two-Tone Polyester
Novel Laptop Backpack is a lightweight carry-on sized rucksack built for comfort. My boyfriend is using it for school, so I have a first-hand recommendation to include it in this list.
Padding on the straps make it very comfortable to carry and the frame fits most people. Additionally, strategically located inner paddings safeguard the content of this backpack, especially the laptop.
Easily accessible main compartment helps keep things organized, regardless of the use or travel destination.
What could be a bit frustrating to some is too high main compartment. It makes it almost essentail to stack items on top of each other. This, however, could be considered a good thing by some, so it's up to your personal preferences.
Pros
Well-padded in crucial places and still lightweight,
Very spacious for a carry-on sized backpack,
Water bottle pockets fit 20 ounce containers,
Easily accessible laptop and main compartments,
Built-in hidden pocket for valuables
Cons
Some users complain it's a bit too large
Specs
Price: 💲💲 (fewer 💲 = cheaper)
Capacity: 65 liters
Weight: 5.07 pounds (2.3 kg)
Size: 32 x 18 x 12 inches (81.3 x 45.7 x 30.5 cm)
Material: Ripstop
This is a pretty large bag, so it is suitable for a long trip thanks to its 65L capacity. It may look a bit awkward when empty, but it does well once you fill it up. The main pocket holds most of the stuff, but the side pockets and the mesh, too, keep quite a bit. The material is pretty water resistant but included is a rainfly that will ensure all your belongings remain dry.
Many backpacks have sleeping bag attachments, but the Explorer 4000 has a dedicated pocket for that. Other than the padded shoulder straps, you get waist and hip attachments to make it more comfortable. It is suitable for backpacking for a few days, hiking or trekking.
Pros
Large capacity so you can carry supplies for up to five days,
It is expandable to increase space,
Performs well in rugged trips,
It has a sturdy internal frame,
It has a sleeping bag compartment,
Compression straps for a comfortable fit
Cons
It isn't easy to access the side pockets
Specs
Price: 💲 (fewer 💲 = cheaper)
Size: 16.5 x NaNNaN inches (41.9 x NaNNaN cm)
Material: Nylon
Wheels: No
Water Resistant: Yes
Waterproof: No
The Sinotron Lightweight Backpack, an affordable find for casual hikers, is a simple yet effective solution for those in need of a versatile carry-all. Created with a lightweight frame that clocks in at a mere 0.7 pounds, this backpack is not only an excellent choice for adults but also accommodates the younger generation well due to its compact design.
The underappreciated feature of this backpack is its ability to fold down to the size of a small booklet when not occupied, making it easy to store and transport. The 22L capacity is equally impressive, offering an ample compartment which can hold up to a 14-inch laptop, complemented by two side pockets for quick-access items, and an extra internal pocket for anything precious.
Keeping comfort at the forefront, the Sinotron Lightweight Backpack employs adjustable mesh shoulder straps, fostering breathability and an ergonomic fit. Its water-resistant nylon exterior and durable metal zippers ensure longevity and reliability that won't let you down.
Pros
Compact, folds into a small sizeLightweight with an ample 22L capacityContains front and side pocketsFeatures breathable mesh shoulder strapsCrafted from durable, water-resistant nylon fabricEquipped with robust, reliable metal zippersMachine washable and user-friendly
Cons
Front pocket could be more secure with zip closure
Verdict
To summarize, we have gone through dozens of lightweight backpacks and decided that 7 are worth your consideration. Out of these, the absolute Best Lightweight Backpack is Mancro Business Travel Backpack which we highly recommend as our overall best.
If money is not an issue, you can consider Osprey Exos 58L Men's Backpacking Backpack as this is our Premium Pick.
Otherwise, there's no shame in spending prudently, Loowoko 50L Hiking Backpack is the Budget Option.
Our other reviews you may find useful in your research:
What You Should Know Before Buying lightweight backpacks
Overview
Micro drones generally have a simple design with basic entry-level features. However, that does not mean that anything goes. There are essential elements of mini quadcopters that you should look out for when buying them, which I have included below. I have also written a general drone buying guide which you may find useful too.
Opening
The type of opening on your backpack does not affect its overall weight much, but it affects your bag's security, which is essential. There are a few openings that are common, as follows:
Roll-top. As the name suggests, this type of backpack is rolled at the top and secured using either hooks or buckles. It is excellent since it allows you extra space and is considered the most secure opening.
Drawstring. This is another favorite in lightweight backpacks as they give you a wide opening. They use a string that is drawn and tightened to secure it. They, however, have a lid fastened using buckles for extra security.
Middle zipper. It is a great design when you have a large backpack, and you don't want to spend too much time digging through it to reach the stuff at the bottom. It has a zip running from the top to the bottom of the bag.
Back Panel Design
An important thing when determining the back panel design is lumbar support. This is a feature that provides a frame that helps improve your posture. It ensures that your back is comfortable by ensuring that it doesn't strain through features such as padding. Many bags in this list have padding, which helps to keep your back upright and prevent friction.
Backpack Frame
When it comes to backpack features, priority should be given to the backpack frame. It must be simple yet able to support your needed load. Typically, backpack frames are crafted from various materials, polypropylene and aluminum being the most common. Polypropylene frames are lightweight and often flexible, while aluminum frames offer a superior blend of strength, durability, and lightness. If shaving off extra ounces is your main aim, opt for ultra-lightweight backpacks with removable frames. The option to discard the frame offers the advantage of a less cumbersome load – an ideal choice for extreme minimalists and ultralight thru-hikers. Remember, though, the frame is pivotal to providing structure and distributing the pack's weight across your body, improving comfort during your travel adventure. So, consider your comfort and the expected load before deciding to remove the frame.
Fabric
Depending on the season and usage, the fabric can make a big difference in the hardiness and durability of your backpack companion. The most popular fabrics used in crafting lightweight backpacks are nylon propylene and polyester. These materials not only keep the weight down but also ensure durability for those rugged outdoor expeditions.
The fabric's thickness also plays an integral role in ensuring the longevity of your backpack. This thickness is measured using a unit called deniers (D). Simply put, the larger the denier value, the thicker and, usually, more durable the fabric is. The magic of lightweight backpacks lies in a low denier rating, typically ranging from 100D to 420D. This feature keeps the backpack light without sacrificing the essential ruggedness adventurers need in their gear.
Remember though, it's crucial to balance weight and durability according to your needs. For instance, if you're going ultralight hiking, every ounce counts, so you might opt for a lower denier backpack. Conversely, if you're embarking on a challenging trail with sharper elements, something a bit thicker (higher denier) might serve better. Just keep your unique adventure needs in mind while you shop, and you're guaranteed to find the perfect fabric fit!
Balance and Weight
It's true; every ounce counts, especially when that backpack is destined to be your home on a trail. While keeping the backpack light, it's essential that it stays balanced and comfortable, determining the perceived heaviness.
The material and structure of the backpack may lend lightness, but the real magic lies in its balance. Proper weight distribution can turn a muscle-wrenching ordeal into a comfortable stroll, regardless of the load you're carrying. Another pro tip for backpack shoppers is regarding gender-oriented backpack sizes. Women's backpacks tend to weigh less than men's. So if you're looking to shave off some extra weight, considering a ladies backpack might be a fantastic idea! The best lightweight backpacks typically weigh in under four pounds; striking the optimal balance between capacity, durability, and your comfort. Visit Etramping's expert rundown of the best travel backpacks for women for more insights. Hold the weight; keep the adventure!
Fit and Comfort
Donning a backpack should never be a chore – it should feel like an extension of your body. How it achieves that lies in a few factors. Let's delve into two foundational elements – shoulder straps and stabilizer types.
Firstly, let's talk about shoulder straps. These are your lifeline when carrying a backpack – they aid in distributing the load evenly, making it a breeze to carry. Opt for padded shoulder straps, they might add a smidge of extra weight, but trust me, they are a lifesaver! Padded straps are designed to prevent the harsh digging into your shoulders that can happen when your pack is heavy.
Now, moving on to the two primary types of straps – stabilizer and sternum. Stabilizer straps take the cake when it comes to load-lifting. They center the weight of your bag and in doing so, ease the strain on your shoulders – just like a helpful buddy lifting the weight off your shoulders! Meanwhile, the sternum strap is your secret weapon for weight distribution. It diverts some of the load off your shoulders while securing the backpack from unwanted movements – so no more bag slippage.
Lastly, consider a bag with hip or waist belts, especially if you're planning to load up. By better conforming to your body, these belts not only give the pack a snug fit but they also alleviate pressure on your back. You'll be cruising around in comfort. In essence, investing in a lightweight backpack with these features would be a step in the right direction for anyone looking for a mix of comfort and efficiency. After all, adventures are best experienced when you're comfortable, right?
Questions and Answers About lightweight backpacks
Are ultra lightweight backpacks worth it?
Yes, they are. They ensure that you only carry what you need, so you don't overburden yourself with extra weight. They are easier on both your shoulders and back, especially when walking or hiking long distances.
What is the best base weight for a lightweight backpack?
The best base weight for a lightweight backpack is about 15 pounds. This ensures that you have all the necessary items. Anything lower than this and you may end up missing one or two important things such as a sleeping bag. At this capacity, you will still have enough space for foodstuff and still manage to keep the overall weight under 25 pounds.
What features should you consider when choosing a lightweight backpack for women?
What to look for is not too different from that of men, but the most important thing is to find what is essential for you. One of the most significant considerations is size. The total weight you carry should not be more than 20% of your body weight. Since many women weigh less and are generally smaller than men, a smaller backpack would be more comfortable. Other points to consider are how comfortable the bag is and whether it has a day bag unzipped from the main one.
How to make an inexpensive pack last long time without tears or rips?
Unfortunately, almost every backpack made in the world has nylon fabric for its outer shell that cracks after 50 or 100 washings (or sooner) if you do not use special care when washing it. The $15 pack may last only one year, but an expensive backpack can last 7 or more years if you know how to wash it. To extend the life-span of your inexpensive backpack you can put off washing it as long as possible. Also, before washing it, brush off lint and grit from the surface of the outer shell with a dry toothbrush or shop-vacuum nozzle. After about 100 washings (or sooner if you're using harsh detergents), your backpack will turn into a fabric rag because its nylon fabric will begin literally "shredding" apart. What will happen is that the inter-locking fibers of nylon fabric will break down and separate, becoming loose strands which then tend to stick out in all directions. Shredded nylon fiber clings to your clothing when you wear the backpack, or it breaks off onto whatever else you may place inside the pack (such as books, papers or jacket). To prevent this from happening, wash your backpack in the following manner:
(1) Use fabric soaps and detergents which are intended for washing delicate garments. Never use laundry detergents with enzymes, bleaches or brighteners because these will prematurely break down the fibers of your backpack's nylon shell. (2) Use the gentle cycle of your washing machine. Never wash your pack on a hot cycle because it will shrink its fabric and make it tatter more quickly. (3) Hang-dry your backpack inside out in the air, or dry it flat, with a towel underneath to absorb the water dripping from the pack's outer shell.
Is an expensive backpack worth the money if it lasts longer without breaking?
When you first start backpacking, you begin to wonder if buying a nice backpack is worth it. There are different opinions on this topic. Some people think that a dearer backpack will definitely outlive its cheaper counterpart, but others disagree with this notion.
A decent, high-quality backpack can easily cost over $100, however there are some brands that sell backpacks for $50 to $70. These cheaper backpacks may be good enough for someone who only enjoys short hiking trips once or twice a year. However if you are a frequent hiker, a $100 backpack will work much better than the cheaper alternatives.
Without considering the frequency that you hike and the amount of weight you carry, how do you know if it's worth spending extra money on a specialized backpack? Once you are able to consider these variables, you can make an educated decision.