When you go outdoors, the last thing you wanna do is to drag a huge a suitcase full of equipment. Some quadcopters are so bulky and heavy that you would need a rolling backpack to take them around (please do not confuse it with a designated drone backpack, which are padded, weatherproof and light). However, when you're looking for the best drone for hiking out there, you should really pay attention to it's weight.
Also, do check the flight time on each battery as it's difficult to recharge when you go into the wild.
If you're not sure what else to look for when selecting the right model for you, you can check our drone buying guide.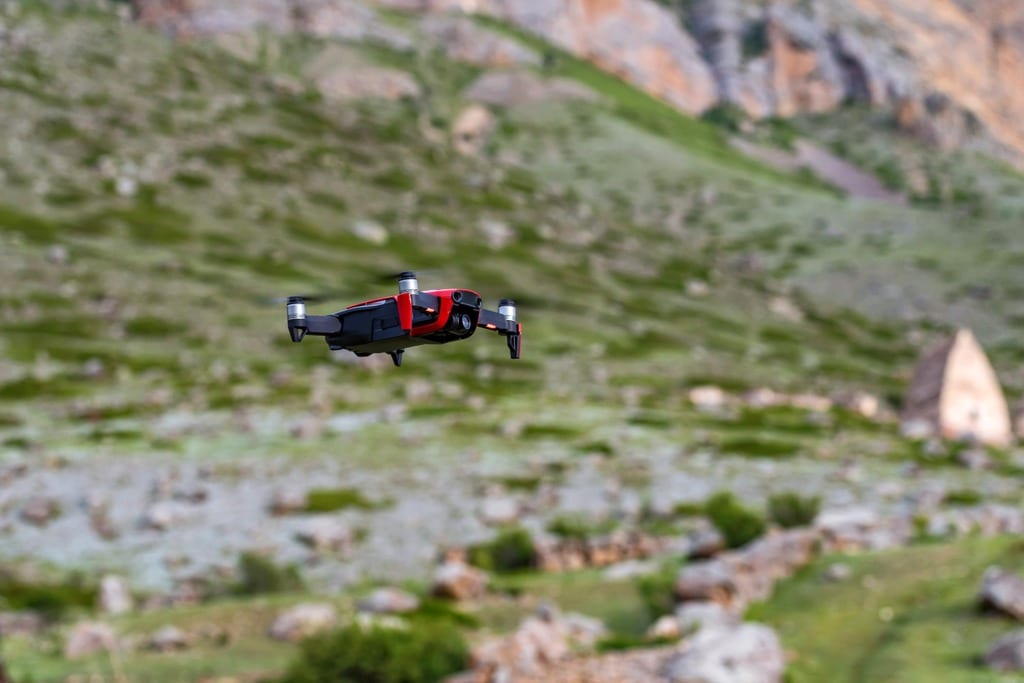 What is the Best Drone for Hiking?
We could say that we traveled the world to find for you the Best Drone for Hiking and it's partially true – we've been on the road since 2011 after all.
More importantly, we have done a very thorough research online and have gone through most of the available hiking drones that you can buy today. We read the comments left by people who bought and used these drones for hiking.
We also wrote a brief drones for hiking Buying Guide and FAQ sections to address most questions you may have.
Without further ado, here's the list of top 12 hiking drones based on their pricing, specs and ratings by real users.