Getting naked, massages, world-class design and kitschy pop. Beautiful people, ABBA, IKEA, and the inventor of dynamite/the Nobel Peace Prize. Sweden is famous for a lot of things, but you'll find some of its greatest attractions await when you explore the bountiful nature of this Scandinavian paradise.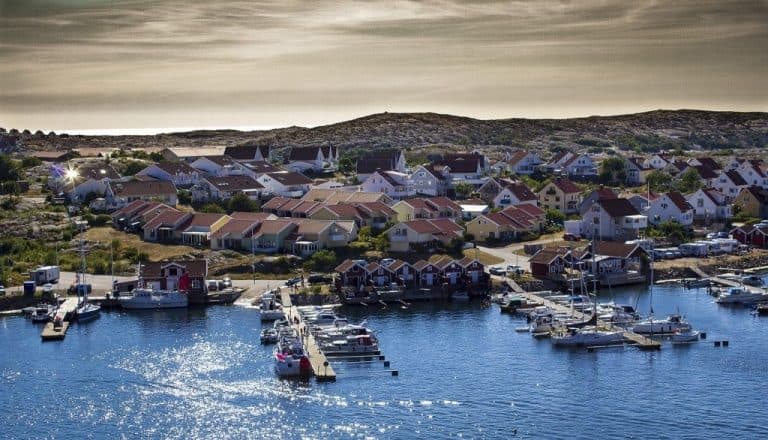 A country rich in natural wonders, picturesque coastal towns, friendly locals, and pickled herring; this stunning Nordic wilderness should be on everyone's bucket list. Here we take a look at 7 of the most beautiful places in Sweden, and why it should be your next travel destination.
The Most Beautiful Places in Sweden – Where to Stay
When you're visiting a beautiful country, it's only right that you should stay in beautiful accommodation. And why not go (relatively) off-grid in a place with one of the lowest population densities on the continent? Similar to Agness' glamping experience, you can choose to live as close to nature as possible, in delightful cottages and cabins well away from the crowds.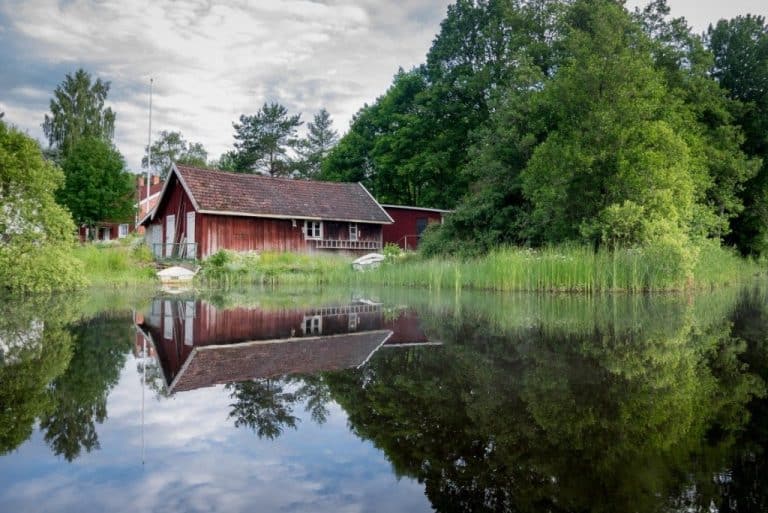 Nature House is running an Eco-friendly project where they plant a tree in Madagascar, Tanzania and Burkina Faso for each overnight stay booked – and they have already planted over 740,000! Rest in a remote, tranquil home base from which you can explore not only Sweden's most beautiful places – but anywhere in Europe, too.
Stockholm Archipelago
Regarded by the Swedes themselves as the most beautiful location in the country, this chain of islands which wraps around the capital is a must-see experience when visiting these shores. Pick up a Stockholm Pass for access to free boat tours in season, or arrange an island-hopping excursion yourself to explore the inlets, islets, and coves – many of which are uninhabited.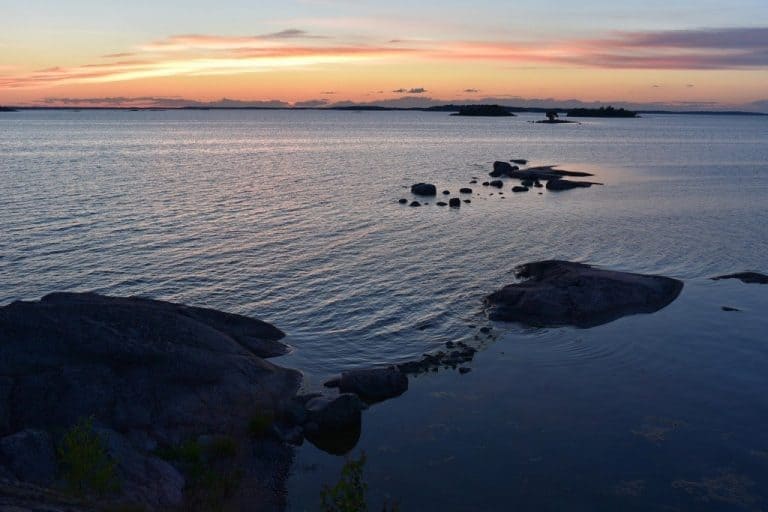 But by far the best way to do it – is by kayak. Rent yourself a craft in town and explore the islands of Fjäderholmarna, Vaxholm, and Grinda – to name but three of the thousands to choose from. Visit ancient communities, fish and cook your catch at BBQ sites, enjoy unspoiled nature, and camp legally anywhere you like. You'll have your hands full of things to see and do before you've barely left the capital.
Kosterhavet National Park
Sweden's first national marine park, Kosterhavet is a wildlife lover's heaven, located in and around the Koster Islands, on the Norwegian border. It's some six hours from Stockholm on the west coast, and the best way to get there is actually to take the train to Oslo S if you're coming from the capital. From Gothenburg, it's a two-hour drive north.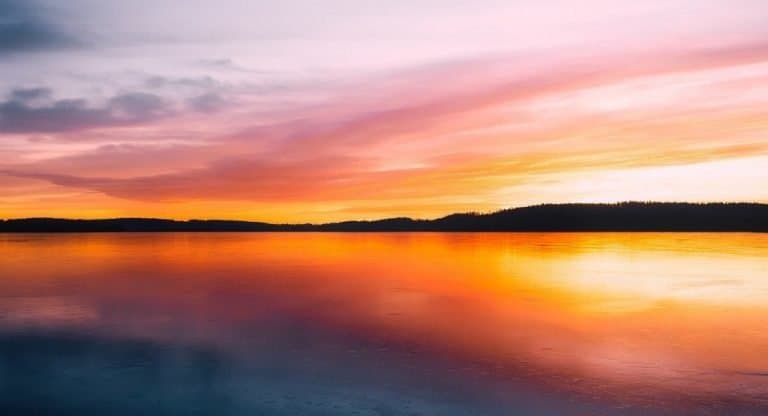 With over 200 species of plants and animals, and 6000 species of marine life, the islands are blissfully vehicle free and the natural world has taken over. Hiking, birdwatching, kayaking, and snorkeling are all on offer, and you might well be rubbing shoulders with locals of the non-human variety. And seriously don't miss a lobster safari if you're a fan dining on the crustaceans.
Höga Kusten
The "high coast" is located in the Ångermanland province of north-eastern Sweden and is best accessed via an epic road trip – considering it runs over 100 kilometers from north to south. This area of outstanding natural beauty isn't a UNESCO World Heritage Site for nothing, famous for its unique glacial land and seascape, Nordingrå granite cliffs and rocks, dense pine forests, and breathtaking Baltic Sea views.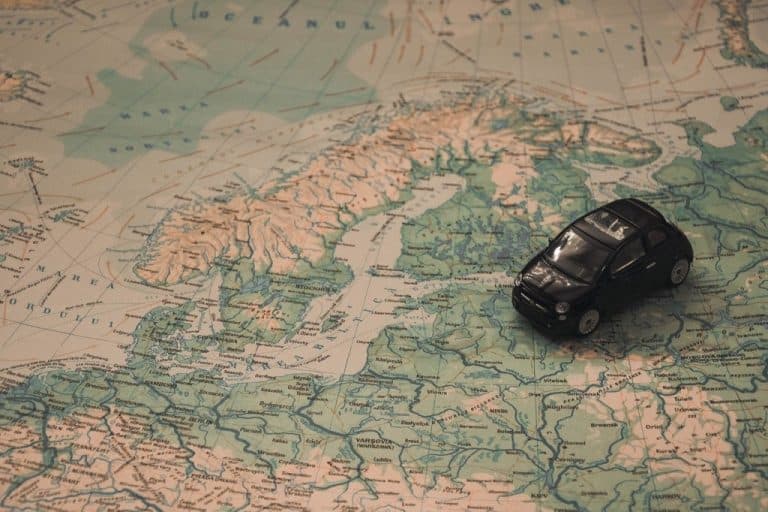 Drive over the spectacular Höga Kustenbron – one of the longest suspension bridges in the world. Enjoy the endless hiking and cycling trails, visit uninhabited islands, experience wild bear safaris, horse riding, kayaking, and fishing. And speaking of fish, this is one of the finest spots in the country to try that polarizing Swedish delicacy – fermented herring. It's not for everyone, so maybe get yourself a beer chaser to wash it down.
Gamla Stan
Although we're focussing more on natural attractions, it's hard to make a list of Sweden's most beautiful places without including this area of Stockholm. Dating back to the 13th century, it is one of the oldest and best-preserved medieval centers in Europe, filled with colorful architecture, winding cobbled streets, galleries, cafés, and museums. Located on Stadsholmen island, you can walk from the central station with ease, or take the green or red line on the metro.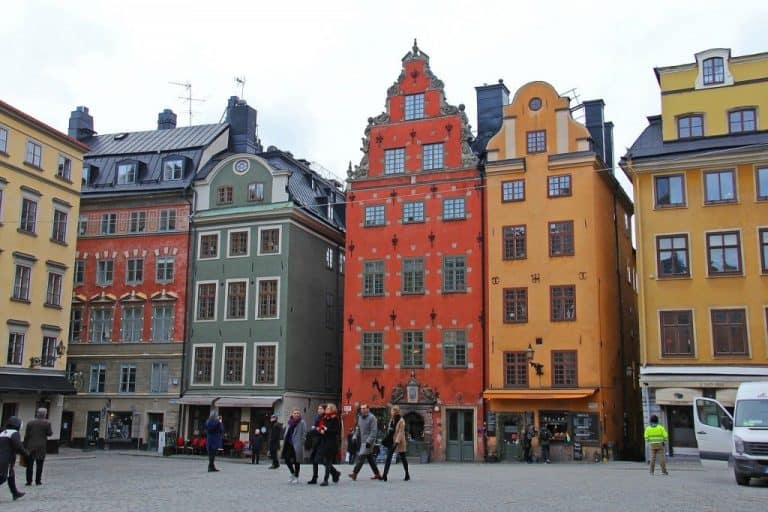 Sharing a lot in common with Amsterdam, the "old town" has an abundance of free walking tours to help get your bearings in the labyrinthine streets. Don't miss the Stortorget main square (above), the Nobel Prize Museum, and the daily changing of the guard at the baroque Royal Palace if you're lucky enough to be there in the summer.
Abisko National Park
Nearly a quarter of Sweden's total area is in Sápmi (Lapland), and a visit to the last great European wilderness is essential when you're here. Abisko National Park is the best place to experience the famous region, located in the municipality of Kiruna. Meet the indigenous Sámi people and their reindeer herds, experience the thrill of dog sledding, or enjoy downhill skiing and stunning vistas on the slopes Mount Njullá.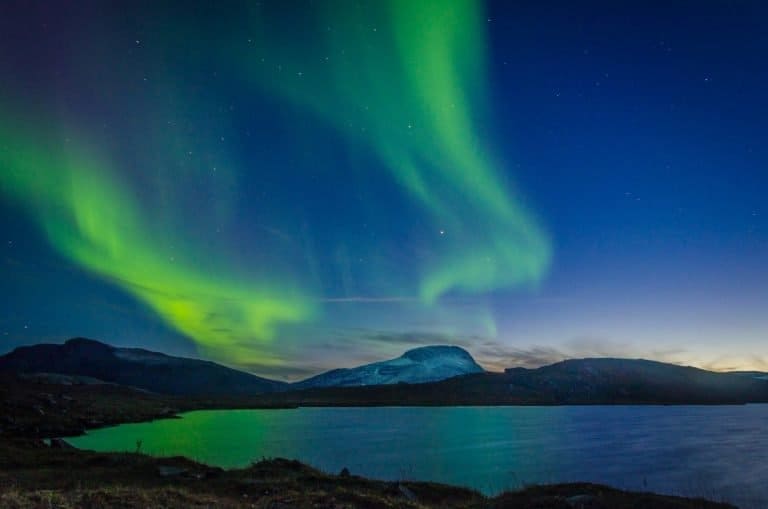 But undoubtedly the biggest attraction in these parts is the chance to witness the Aurora Borealis, and it is arguably the best place in the world to view the ethereal phenomenon. After all, you're located around 200 kilometers north of the Arctic circle, and the nearest city is over 90 kilometers away. Enjoy uninterrupted views with no light pollution at the Aurora Sky Station between September and March to tick off another bucket list experience.
Skierfeklippan, Sarek
Also located in northern Sweden is Sarek National Park in the Jokkmokk Municipality. It's a climber's and hiker's delight, with six of Sweden's mountains over 2000 meters found here. Of these, Skierfeklippan offers some of the most spectacular views over the Rapa Valley and is a relatively easy ascent considering the reward that awaits. It's a regular detour for anyone attempting the Kungsleden (King's trail), a 440-kilometer hiking route of unparalleled remote beauty.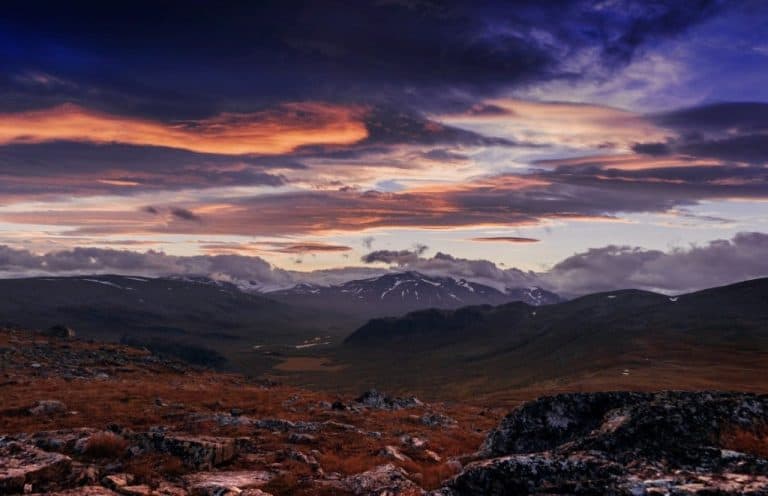 A word of caution, as Skierfe's western wall is a vertical drop of around 1179 meters. Elsewhere, if you want wild, untamed landscapes and the last frontier of adventure, you've come to the right place. Sarek National Park is the very definition of getting away from it all, with over 100 glaciers, vast windswept plains, turbulent rivers, and sweeping, dramatic mountains.
Top tip – there are no roads to the park, the weather is unpredictable, and hiking should only be attempted if you're fit, competent, and you're well-prepared. This part of the country can be as unforgiving as it is beautiful.
Gotland
Something of a return to civilization with our final pick of Sweden's most beautiful places. The country's largest island is easy to reach, and you can either fly to Visby or take a ferry from Nynäshamn or Oskarshamn. Located in the Baltic Sea, Gotland enjoys more sun than any other place in Sweden, with sandy beaches attracting locals from far and wide to enjoy their slice of vitamin D. Flights from Stockholm take just 35 minutes.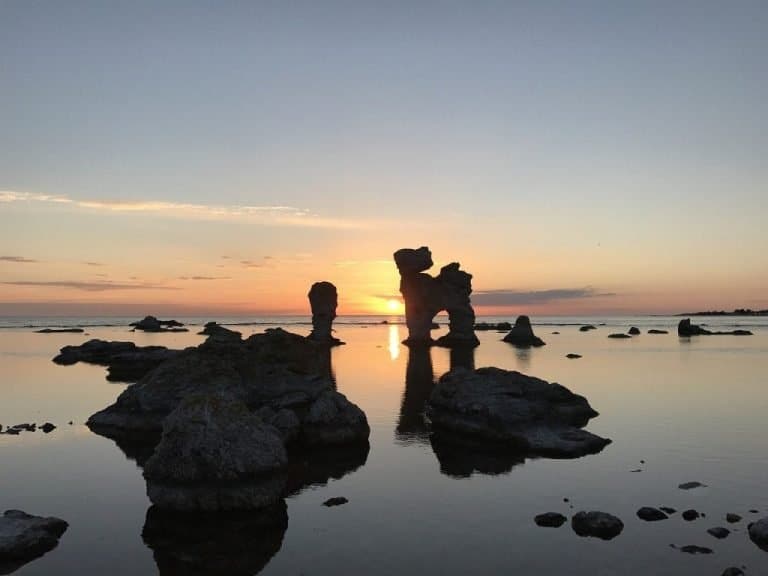 The medieval town of Visby is the only settlement on the island, notable for its well-preserved ancient walls, defensive towers, and Romanesque cathedral. The most famous attractions on the island, however, (aside from the beaches) are the famous Gotland "raukar." These iconic monolithic sea stacks are dotted everywhere, limestone formations sculpted after the last ice age, and tourist selfie stars.
Be advised – Gotland can get very busy during the high season months of June and July.
Visiting Sweden
Although we think we've chosen well with our picks of the seven most beautiful places in Sweden, it wasn't an easy task. The country is filled to the brim with stunning attractions – both natural and man-made, and should rank highly on any "must visit" list. A trip to Sweden is a truly unforgettable experience – and you don't even have to like pickled herring.
Would you like to visit Sweden? Let us know the places you would go and why!
Pin It For Later