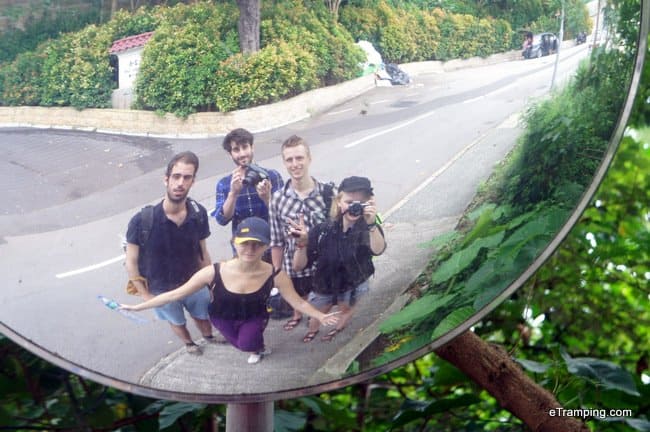 Before I start, let me introduce you to my new friends: Lucia, Samuel and Renaud- awesome guys from Paris, France. Cez met Sam in Chongqing during his April (as far as I remember) stay in Chongqing. At that time Sam was traveling in China and was planning to visit his girlfriend in Thailand, so they both could move to Hong Kong. We met here in Kowloon and we are currently staying in Sam's girlfriend's, Lucia, flat.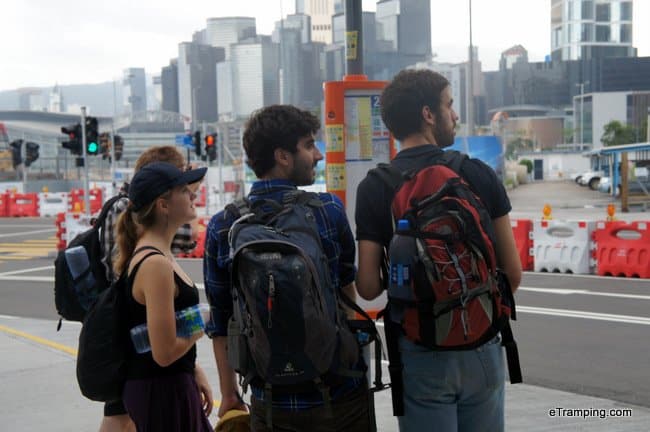 One evening Sam was planning a two-day trekking trip in Hong Kong Island and asked us to join the French team of hiking lovers. We got packed next day (after 3 hours of sleep) and set off very early in the morning starting from Yau Ma Tei station (look at Hong Kong MTR map below).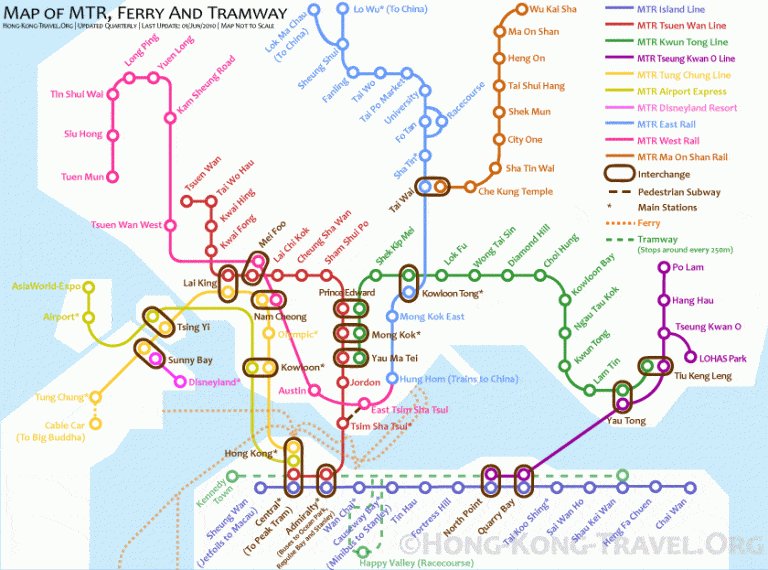 We got to "The Peak" (Pok Fu Lam Reservoir Road) by bus and started trekking from this stage, then passed by Pok Fu Lam, went through Aberdeen to get to Won Chuk Hang and finish in Jardine's Lookout. In total, it took us about 8 hours to do it. I was exhausted but the muscle pain was worth it when I saw this…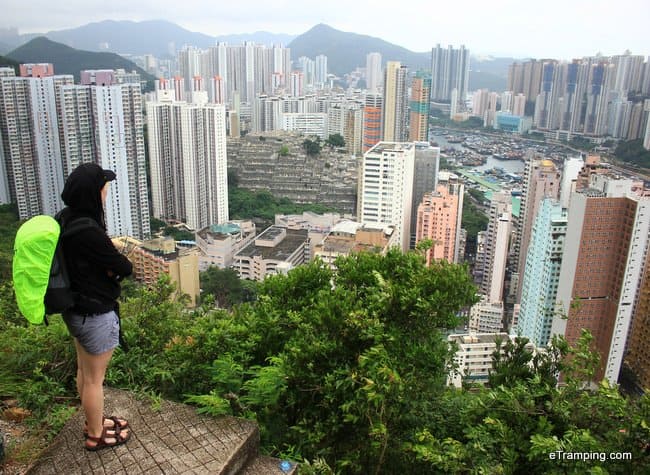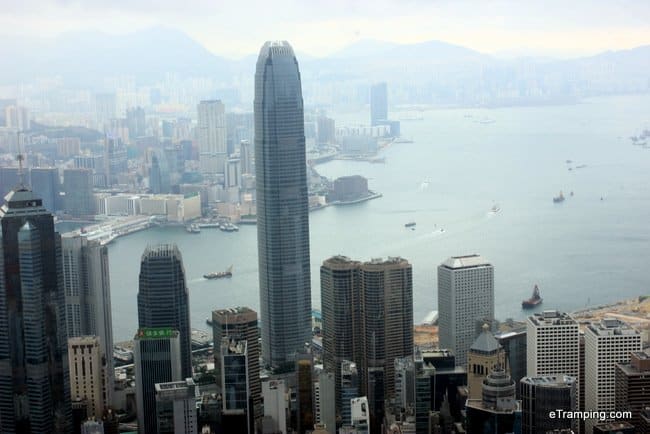 The view was simple amazing. We could see the Hong Kong panorama from the peak: all buildings, sea, ferries, ships and so on.
There were different hiking trails, some easy and some pretty difficult. The French guys were walking very fast and I was like far behind with Cez waiting for me all the time. At some points, I was too exhausted to carry on carrying my heavy backpack. It was sunny and hot and then it suddenly started to rain. I was sweating all the time and I got so wet when the rain was getting heavy.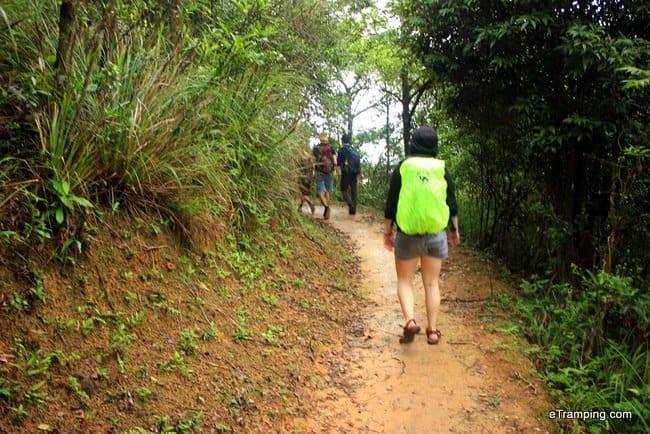 On our way we saw many huge spiders, nice flowers, had to cross lots of bridges, go up hills and down and go under the huge trees. At nearly 1pm we had our lunch in the middle of the forest, sitting on the rocks and soaking our feet in the river.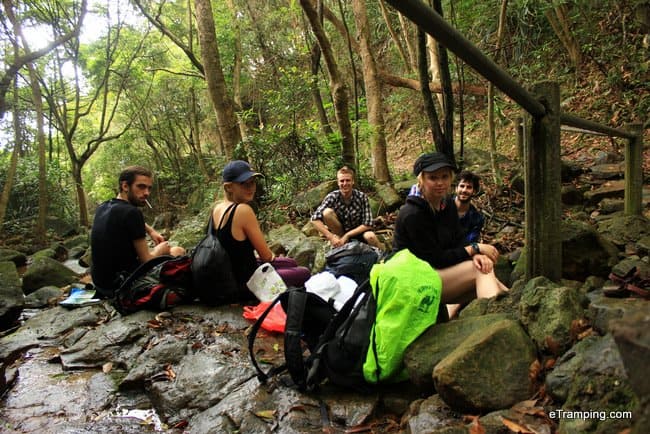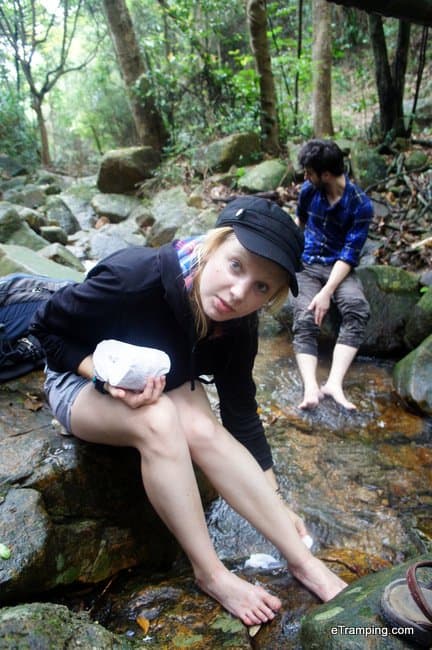 I was all dirty so having a quick bath in the river was something I really needed.
Hong Kong offers a lot in terms of hiking and trekking: lots of parks, rugged peaks, remote valleys, ocean coastline and so on. You can get united with the nature here, breathe the fresh air and enjoy yourself among the natural beauty and ecological diversity… and only an hour away from busy city.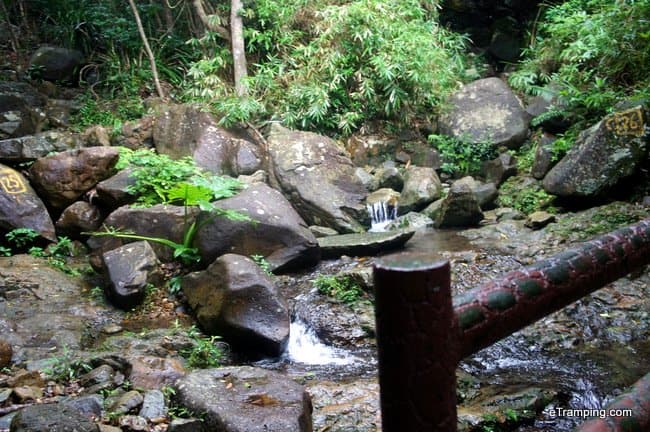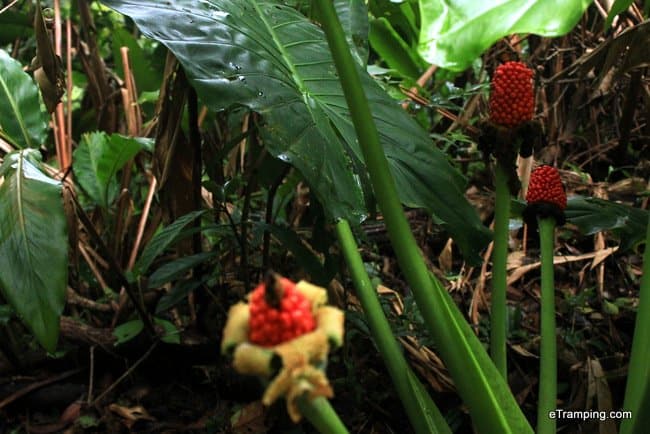 We ended up on one of the Stanley Beach. We had a quick nap, guys went swimming, we bough some beers and food so we spent an evening listening to song and having some nice food together. So awesome! According to Cez "swimming in the warm sea after all that painful walking was like a delicious French desert – unforgettable and like a prize".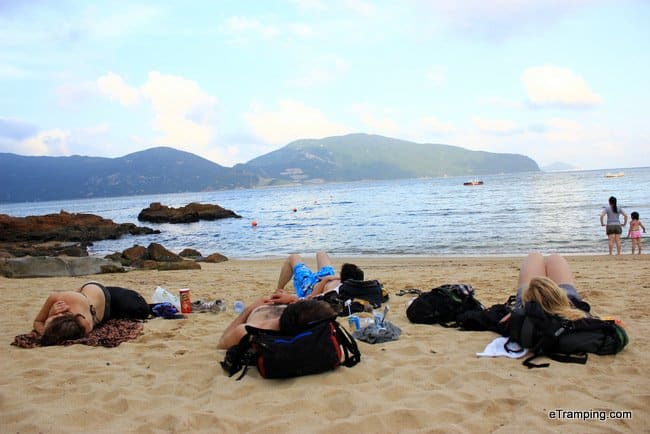 No doubt, these hiking trails offered us an excellent day out.
Some details on our route:
Stage 1- The peak– we hopped on the green bus no. 1 from IFC to the Peak (you can also hop on the Peak Tram from Garden Road, bus 15 from Exchange Square/ you can also take the green minibus). We followed the signs heading to stage 2.
Stage 2- Pok Fu Lam– we followed the pedestrian Pok Fu Lam Reservoir Road downhill to get here (you can also catch any bus from the central Ferry Piers headed for Aberdeen and get off at the turning nearest the Pok Fu Lan Riding School to walk uphill the reservoir).
Stage 3– Aberdeen- we got there from Pok Fu Lam constantly walking accordingly to the reservoir sights (you can also take any bus going to the Aberdeen terminus and then carry on walking inland to the Tin Hau Temple, turn left onto Peel Rise and then walk uphill in order to reach Aberdeen Country Park).
Stage 4– Wong Chuk Hang- You can get bus no. 15 from Exchange Square heading to the Peak and then carry on trekking towards stage 4.
Stage 5– this is the place where we stopped trekking. We got to Jardine's Lookout and decided not to carry on, so that we can get to the Stanley beach
Sam had an excellent book on hiking called "The serious Hiker's Guide to Hong Kong" by Pete Spurrier which offers maps of the hiking trails (Hong Kong trail, The Wilson, The MacLehose and The Lantau trails), brief explanations on history of places you visit, nice photos and useful tips.