The Venice of the North is one of my all-time favorite places in the world. I spent two years living, working and studying in this cultural melting pot, and I feel I'm in the privileged position to be able to bring you a full 3-day Amsterdam itinerary as a guide to what's on offer in the Dutch capital. One thing's for sure – there's far more to this city than its seedier side.
How Best to Spend 3 Days in Amsterdam?
While it's true that a great many travelers visit Amsterdam to enjoy the attractions of a more insalubrious nature, the city is actually one of the most beautiful capitals on earth and there's a lot to keep everyone happy here.
With world-class museums, tranquil parks, healthy eateries, friendly locals, quiet canals, well-developed tourist infrastructure including transport and Amsterdam accommodation, and a round-the-clock program of entertainment and events, you're spoiled for choice and will likely need more than three days in Amsterdam.
Getting to Amsterdam
Thankfully, the city isn't at all hard to get to being the historic seaside port that it is. Trains from all over Europe frequently arrive at Amsterdam Centraal, while bus options are just as easy, with routes and connections from every major city on the continent.
For international travelers, Schiphol Airport (AMS) is the way to go, and try Amsterdam airport transfer for getting into the city after you land.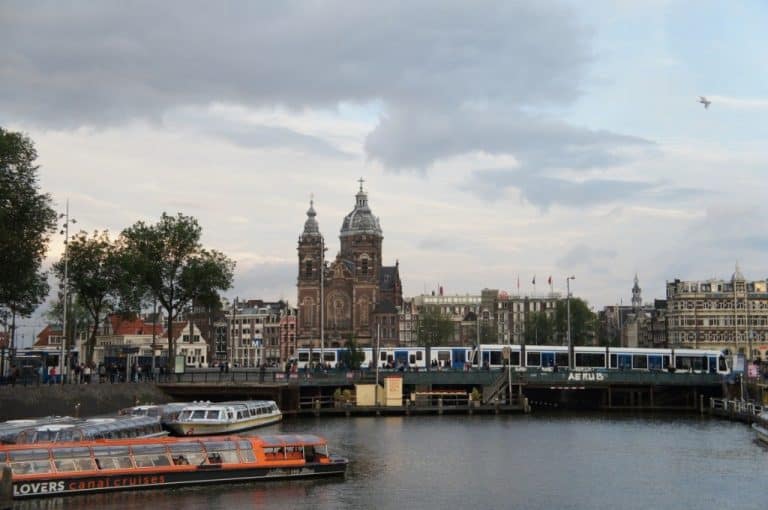 Getting Around Amsterdam
Bicycle! Amsterdam is the cycling capital of the world and it's easily the most popular way to get around. Hire yourself two wheels and enjoy over 400 kilometers of bike paths meandering through the city without a hill in sight.
Failing that, its very easy to navigate on foot and you can enjoy getting lost as you explore the 165 canals in the city. Just always remember to watch out for cyclists and don't absentmindedly wander into the bike lanes while on your phone – you have been warned!
If you'd still prefer to find alternative ways to get around the city, Amsterdam has an impressive public transport system, including trams, trains, buses, and of course – ferries. Pick up an Amsterdam public transport ticket for city-wide transport.
Don't even think about using a car unless you want to go further afield – this is not a car-friendly destination. There are plenty more transportation tips if you need them, but once you've spent a few hours here – you'll have it all figured out.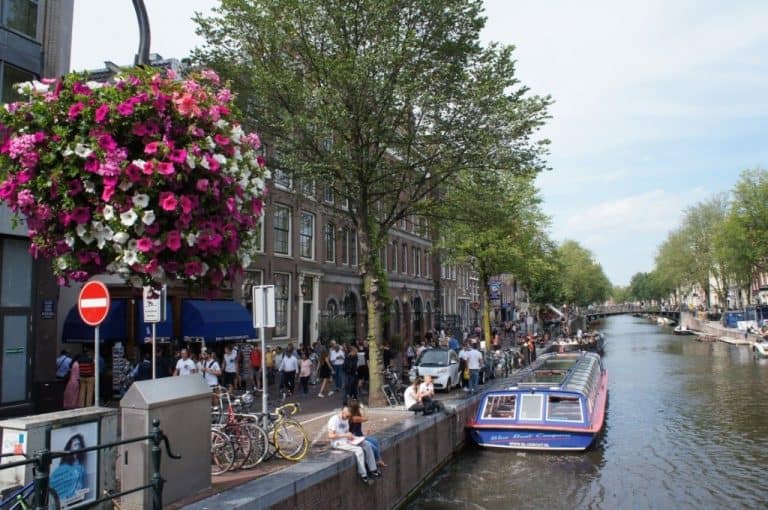 Accommodation in Amsterdam
To find somewhere to stay in Amsterdam isn't that hard. You can use the map below to check what's available in the city right now.
3 Days in Amsterdam – Day 1
Morning – Walking Tour
As well as cycling, Amsterdam is a very welcoming city for walkers and hikers. Get up early on your first day and check out any number of fascinating walking tours that depart at various times and locations around the center. They offer multiple routes, visiting the best sights, while covering interesting and educational subjects. They're also a great way to meet people if you're traveling solo.
Tours can last between two and three hours and most of them are free (although tipping your guide is strongly recommended and a tourist tax might be applied). Self-guided tour apps are also available, so if you prefer you can enjoy your own company as you explore the city. Or just get hopelessly lost, instead.
Top tip – the 17th century canal ring region of Amsterdam center is a UNESCO World Heritage Site with enough to see and do to keep you occupied for all three days.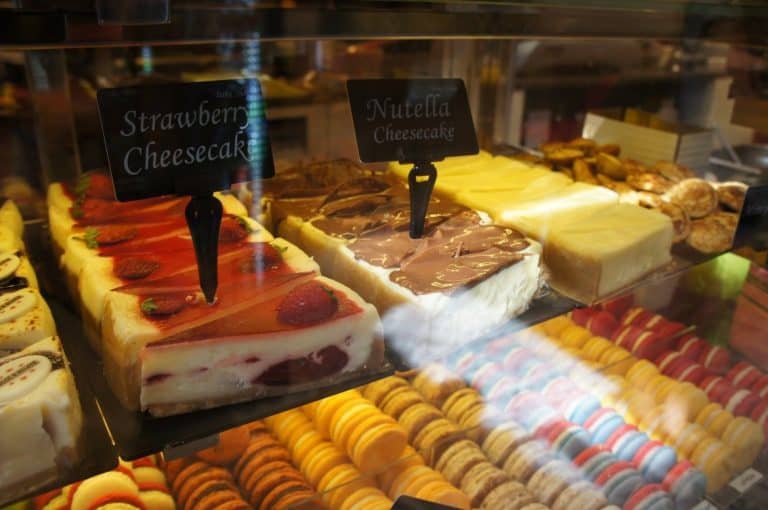 Afternoon – The Flower Market
Take a leisurely stroll through Amsterdam's famous flower market (or Bloemenmarkt to give it the proper Dutch name). A popular tourist attraction between Koningsplein and Muntplein, it sits on the Singel canal, and is the only floating flower market of its kind in the world.
Founded in 1862, aside from selling bunches of iconic tulips in the houseboats anchored in the canal, the flower market has become a treasure trove of trinkets and souvenirs. Don't miss the nearby Munttoren (mint tower), a former coin press and historic landmark which is useful for getting your bearings.
Top tip: If you're buying tulip bulbs, make sure you purchase them during the right season – as tulip scams have been exposed in recent years.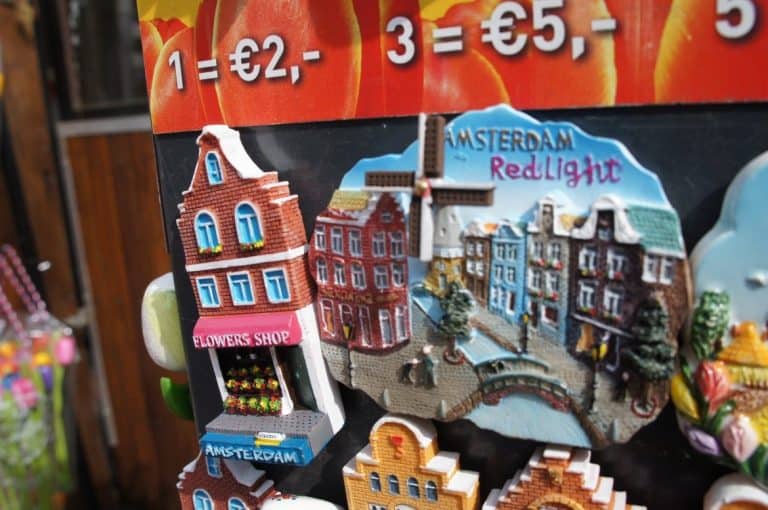 Evening – Canal Boat Tour
It wouldn't be a trip to Amsterdam if you didn't see it from the water at least once, and cruising the canals is a must-have experience during your visit. While you can do this at any time, I believe it's best at sunset, when the light is simply beautiful, and the people-watching is arguably the finest in the world.
Tour boat docks are scattered all throughout the city, and you can find guides in tourist hot-spots such as the red light district. Book online and in advance though if you want to save from dipping too heavily into your travel budget, as some tours are overpriced and out to fleece unwary sightseers.
Top tip – Don't go with the first operator you see. Ask around, do your research, check with your hotel reception. There are so many it can get confusing, but value for money is available if you dig deep enough.
Day – 2
Morning – Anne Frank's House
Day two on your Amsterdam itinerary can also be used as a wet weather day should the clouds gather. Rise early to get in line for Anne Frank's House – one of the most visited attractions in the city. Discover the tragic story of this remarkable young woman, her famous diary, and the heartbreaking time she lived in.
However, such is the limited space due to the nature of the museum, tickets can only be obtained online for a specific time spot, most are released two months in advance, and no tickets are available at the museum itself.
Top tip – Remaining tickets for a particular day are released online at 09.00 hours CET. Plan ahead, but if you miss out, it just means you have more time elsewhere.
Afternoon – The Rijksmuseum
Another must-see attraction in the city is the Rijksmuseum – the Dutch national museum which houses an extensive collection of art and artifacts dedicated to the history of Amsterdam. Make sure you set aside a few hours, as it's unlikely you'll see it all, but don't miss Rembrandt's The Night Watch masterpiece.
As well as the popular Rembrandt exhibition, you'll also discover works by other Dutch masters, along with around 8000 artistic objects housed within. The museum is open every day of the year from 9AM-5PM, but you should buy tickets online and in advance whenever possible.
Top tip – Download the museum app for route suggestions, multimedia tours, interactive floor plans, and more. It's also available for iPhone.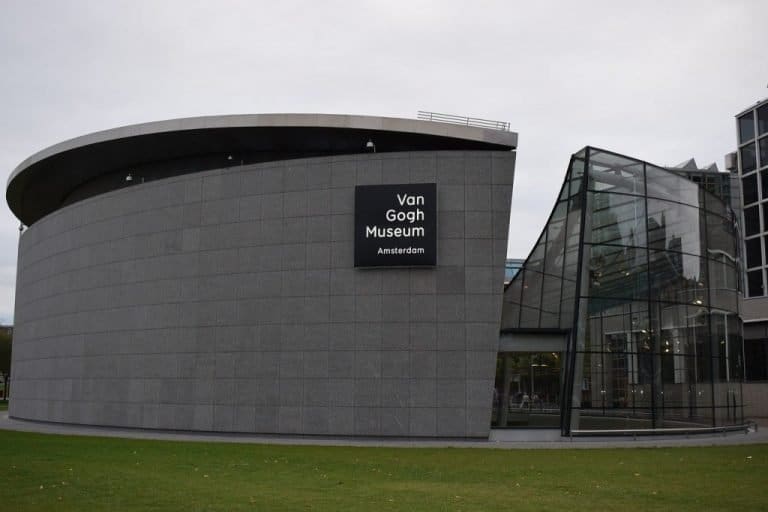 Evening – The Van Gogh Museum
Round out your day with a visit to a special attraction dedicated to the most famous Dutch master and Zundert's most famous son – Vincent van Gogh himself. The Van Gogh Museum is open late in the summer months, and after 3PM is the recommended time to take it all in as it can be extremely busy during the day.
He might only have ever sold one painting in his lifetime (to his own brother no less) but the art of the undisputed genius of post-impressionism is one of the biggest draws in Amsterdam and needs to be admired. See some of his finest works in a beautifully constructed homage to one of the true greats.
Top tip – Photos are not permitted in the museum and security will not be pleased if you try a sneaky shot from the hip. Don't risk it and buy a postcard instead.
Day 3
Morning – Visit the Vondelpark
This used to be one of my favorite things to do when I lived in Amsterdam – riding my bike to the Vondelpark, a huge area of green space and the most popular park within the city. This is where locals come to relax, chill out, cycle around, and…chill out. You'll no doubt be rubbing shoulders with Amsterdam coffee shop clientele amidst the foliage.
Located in the borough of Amsterdam-Zuid, the park was awarded national heritage status in 1996 and is visited by around 10 million people a year. Skate hire is available if you prefer that mode of transport to bikes, or simply stroll around its 120 acres and enjoy more people watching, the rose garden, and open-air theater.
Top tip – Be advised that it can get crazy in the summer – and after dark visits are at your own risk for the things you might see that can never be unseen.
Afternoon – The Jordaan Neighborhood
If ever there was a place to slowly watch the sun go down in Amsterdam, it's surely in the Jordaan region of the city. Famous for its colorful streets, residential houseboats, boutique shops, and some of the finest eateries in town, it's a picture postcard moment at every turn, and the best place to spend a lazy afternoon.
But perhaps the most wonderful thing about this trendy district is that it's still Amsterdam's best kept secret. Rarely will tourists venture here in spite of being so close, which means you'll have its labyrinthine canal network and floral window boxes (mostly) to yourself as it's bathed in a golden light. If it's not raining, of course.
Top tip – If you can, visit Westerstraat street in Jordaan on Monday morning for an excellent flea market with over 200 stalls. You just might pick up some surprising bargains.
Evening – The Red Light District
As it's almost impossible to avoid, this infamous region of Amsterdam should be embraced, and paid a visit to satisfy one's curiosity at the very least. To be honest, with a three-day Amsterdam itinerary, it's unlikely anyone will have waited until the final day to go see it – but I said there was more to this city than sex – and I meant it.
Even if it's not your cup of tea, it's another devilishly cheeky people-watching haunt, and some of the best bars and nightspots in the city are located nearby.
Top tip – Remember that you're not allowed to take pictures of the workers in the windows – and treat everyone here with the utmost respect. We've all got to earn a living somehow.
Honorary Mentions
For some additional options if my selection is not to your taste or you simply want to mix it up a little, try these honorary mentions in the city.
The Royal Palace – Based on ancient Roman architecture, this former town hall is the residence of the Dutch king when he's visiting the 'Dam. If you think the exterior is decadent – wait until you go through its doors. Guided tours in English are available.
The Jewish Historical Museum – With roots as far back as 1670, these four former synagogues contain a priceless collection of religious art and artifacts. It's also the world's oldest Jewish library, and an excellent kosher restaurant is located close by.
The ARTIS Royal Zoo – The country's largest planetarium and zoo is also one of the oldest on the continent. It houses some 900 species of animals, over 20,000 books on the subject, and an impressive planetarium and aquarium. It's well worth a visit with all the family.
Nemo Science Museum – This place is loads of hands-on fun – a science center located on the waterfront and shaped distinctively like a boat. There's so much to play with across all the interactive exhibits – you could well be here for a while (with or without the kids).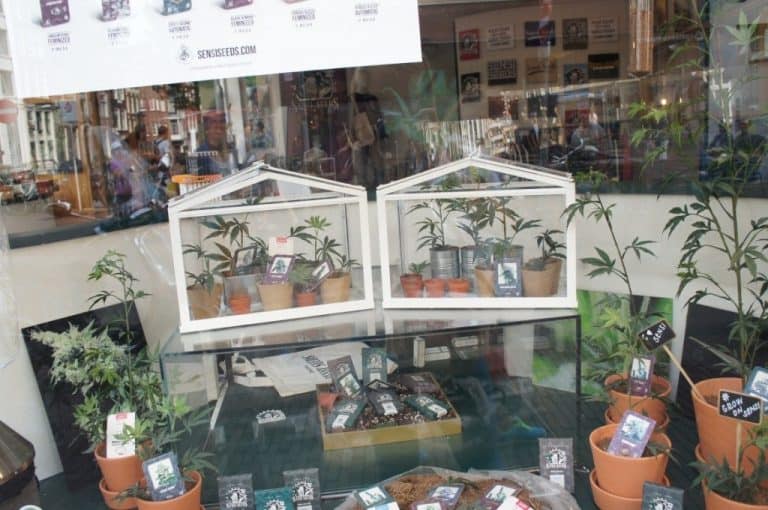 Visiting Amsterdam
Writing about this jewel of a city always brings back so many wonderful memories and makes me want to jump on the nearest plane, train, bus or bicycle to go back. Truly one of the world's best destinations, a 3-day Amsterdam itinerary might not be enough – but it's a very good start.
Visiting Holland? What would you do with 3 days in Amsterdam?
Pin It For Later