European cities don't come much cooler than Copenhagen – one of the continent's most chilled-out and laid-back capitals that doesn't take itself too seriously. It's a colorful mix of old and new, with most of its main attractions happily being within walking distance; but interspersed with a buzzing café culture should you feel the need to take the weight off.
In recent years, Copenhagen has been enjoying something of a revolution in urban and cultural development, and it is famous for cutting-edge design, art, music underground, and top-drawer cuisine – with some eateries booked out months in advance.
There's so much to see and do here and today we're going to guide you through a whirlwind itinerary if you've only got 24-hours in the city. And hey – that's better than nothing, right?
Accommodation
Before we jump into exploring the city, let's make sure you have your accommodation booked for one night of your stay. Have a look at the map below to find something fitting your budget and personal preferences. The search bar will bring you to any location and the icon on the bottom right will show you a heat map of areas with shopping and nightlife in Copenhagen.
Dawn – Den Lille Havfrue
First thing's first, you're going to want to hire a bike. It's the perfect way to get around the city and pack more in. Once you've done that, wake up as early as you dare and head over to Kastellet. Yes, we're getting the statue of the Little Mermaid out of the way as quickly as possible.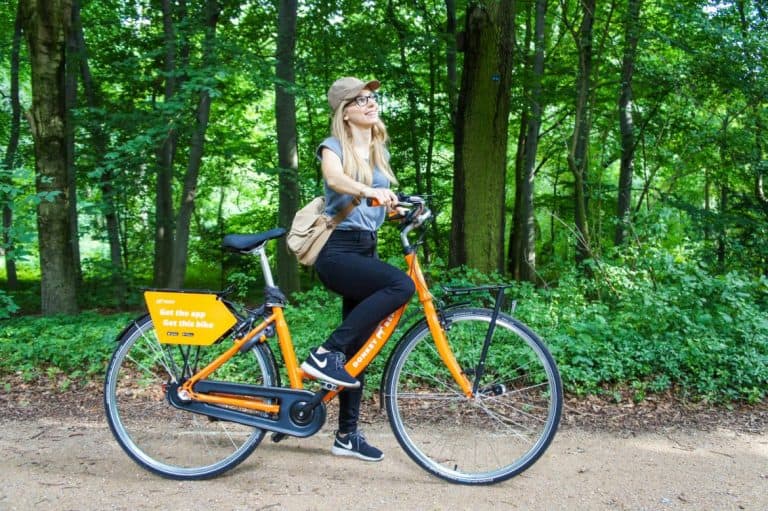 Kastellet is actually the fascinating star-shaped, 17th-century fortress that is well worth a visit in its own right, but tourists flock here for the real star attraction – Den Lille Havfrue. The world-famous Little Mermaid statue is based on the fairy tale by Han Christian Andersson and is the city's most iconic image. Get there before everybody else does.
Early Morning – Nyhavn
You're not going to want to miss the early morning sunlight hitting the brightly colored waterfront buildings in Nyhavn and the beautiful tall ships in the harbor– one of Copenhagen's most popular districts and picture-postcard views. It's best to visit during sunrise or sunset, as it can get extremely crowded during the day. In the evening it really comes alive with some incredible restaurants, live music, and fun-seeking locals out to enjoy themselves. You'll most likely want to return here later for food, drinks, and entertainment, but it's just as delightful when there's nobody around.
Midday – Amalienborg Palace
While you're in the neighborhood, you really ought to drop in on the Danish royal family. It would be rude not to. Amalienborg Palace is made up of four identical palaces that face onto an octagonal courtyard, today serving as the official winter residence of Queen Margrethe II. Make sure you arrive before noon to witness the arrival of the Danish Royal Guard from nearby Rosenborg Castle.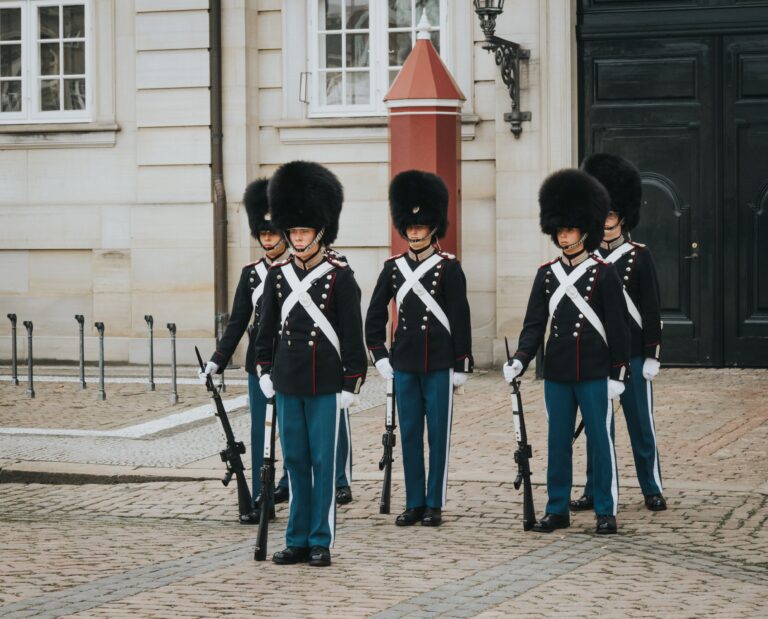 Their distinctive uniforms and bearskin hats are synonymous with the city, and the changing of the guard is an interesting and entertaining experience.
Early Afternoon – Rosenburg Castle and Gardens
Cycling around behind Amalienborg and you'll find Rosenburg Castle, complete with extensive and well-maintained gardens. The King's Garden is the oldest and most visited park in Copenhagen, and you can enjoy the large flower beds in full bloom during the summer months. Rosenburg Castle was built in the 17th century and contains priceless art masterpieces and treasures, including the Danish crown jewels. Don't miss the long hall coronation room and its three impressive silver lions. If you've time, visit the nearby Rundetaarn or Round Tower, which is the oldest functioning observatory in Europe.
Late Afternoon – The Danish National Museum
Understandably Denmark's largest museum of cultural artifacts and exhibits, the Danish National Museum has an extensive collection dating back to the ice age. What's also good about it, is you can enjoy a self-guided tour in under an hour – which is perfect if you're pressed for time in the city. As well as Danish artifacts, you'll also discover some interesting pieces from ancient Greece and Italy, as well as artifacts from the near east. Guided tours are included in the admission fee of just under 12 euros.
Early Evening – Tivoli Gardens
Swing by Tivoli Gardens by way of the Hans Christian Anderson statue, and rub his knee for good luck. The Danish capital was home to the famous fairy tale author – and you can choose to visit several of his homes while you're here. At Tivoli Gardens there is something for everyone, but don't be put off by this 19th-century amusement park.
It lends itself to an early evening stroll and people-watch, while the Ferris wheel gives spectacular views of the city at sunset. Simply wandering these beautiful gardens at dusk is perfect if you're visiting Copenhagen on a budget too.
Late Evening – Return to Nyhavn
There are a host of sights and attractions for night owls in Copenhagen, including a blossoming cocktail scene, craft beer festivals, and world-class dining – not forgetting theatre and opera of the highest quality. Start your night with a return to Nyhavn, which needs to be seen when the people come out to play, but avoid the waterfront restaurants if you're looking to save some money.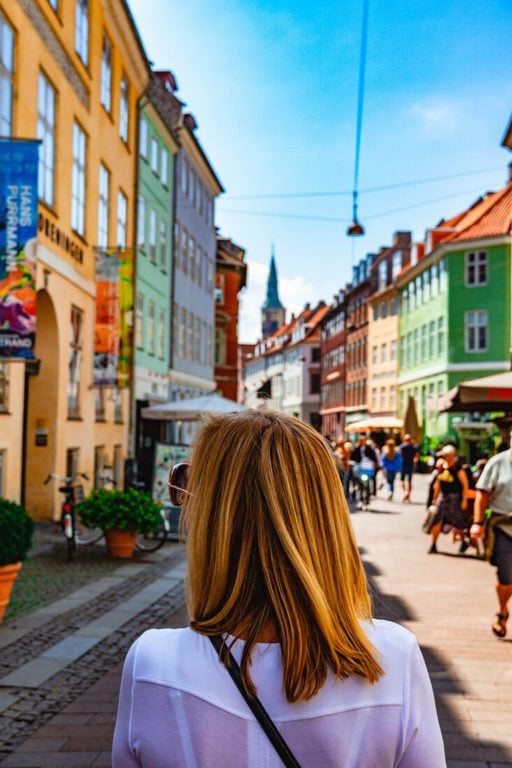 Clubs don't really come alive until midnight in the city, but by that time, we think you'll be totally shattered anyway. Perhaps you can save that for the next time you're here – because you're going to want to come back.
Happy, Happy, Joy, Joy!
After one visit here, there's a good chance you'll start to understand why Copenhagen is widely regarded as the happiest capital city in the world. The charming, old town streets, laid-back lifestyle, and friendly, outgoing locals are bound to put a smile on your face and keep you coming back for more. It's a real shame you've only got 24 hours here – but if you follow this guide, you'll experience some of the best sights the city has to offer. It truly is like being in a fairy-tale.
Have you visited Copenhagen? Let us know your experiences!