Our stay in the Philippines has just come to an end. Now it's time to sum up our visit by saying what we liked and disliked about the country that never sleeps and is surrounded by 7,107 incredible islands. I am going to be nothing but honest here and all our feelings are based on our personal experience.
1. People.
Paying for the photos
A big disappointment here. For some reasons, Filipinos (especially older people) got really angry when they saw us taking photos of them, the food in the street or even ourselves in front of their shops or houses. It's totally understandable, but once we asked them for permission, they quoted the price of the photo or said "Any money is ok. It's up to you." This attitude shocked us on the first day, but it continued for the rest of our stay. We still can't understand that. Is it because some Filipino are materialistic people or they are just poor people trying to earn some extra money? Don't know the answer.
"Taxi sir?" "Free massage maam?"
Culturally, Filipinos are respectful people. We have been to many countries, but there were no other nation in which we were called sir or maam as frequently as here. We felt they were incredibly respectful to us, although we sometimes felt like they were kind and polite so they could sell their stuff to us.
The most frustrating people were taxi and tricycle drivers (similarly to other countries in Asia) who quoted the price (mostly PHP200, around $4.50) without even knowing where we were going. They were shouting to us while blocking the entire pavement to stop us. Total mess and madness!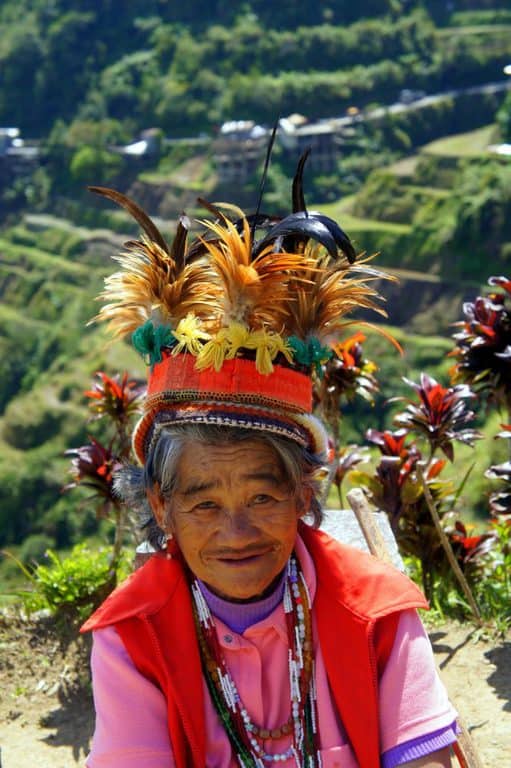 Giving us wrong directions on purpose
It was very typical for locals to give us wrong directions when we refused to take a taxi. Sometimes we just wanted to walk to get to our final destination, but not with Filipinos. There was a rule there "Taxi or I'll tell you the wrong way". That was tiring and frustrating. Once we asked where the nearest 7 Eleven store was and we were told it was 5 km away. As it turned out it was 1 minute walk, hidden around a corner.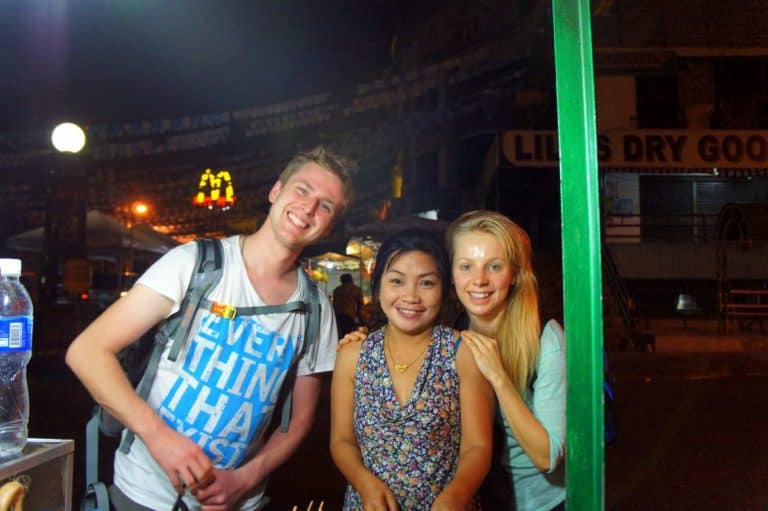 Local hospitality
We have also experienced some amazing hospitality in the Philippines. We met some incredibly friendly Filipino women in Banaue and Laoag who we had a nice chat with or a few locals in Banaue bar who we could not stop laughing with. There were locals who offered us some food or gave up a seat on a bus which was polite and so kind of them.
2. Landscape.
In terms of landscape, the Philippines blew us away. Without a doubt, this is one of the most beautiful countries I have ever been to. Stunning beaches, amazing rice terraces, always crystal clear sky and a lot of palm trees. Most of the mountainous islands are covered in tropical forest and volcanic in origin.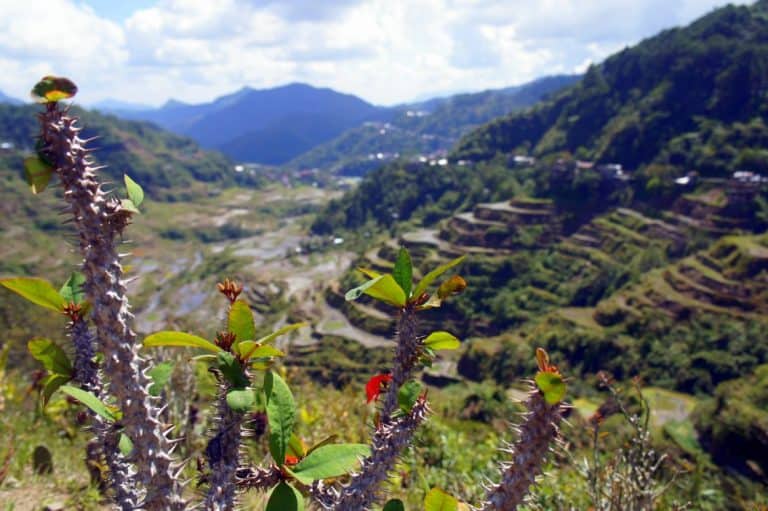 One of our favourite places here was Alona beach where we could chill out and get some proper rest after hectic bus rides. We also enjoyed the breath-taking view of the Rice Terraces in Banaue which reminded us of Guilin scenery.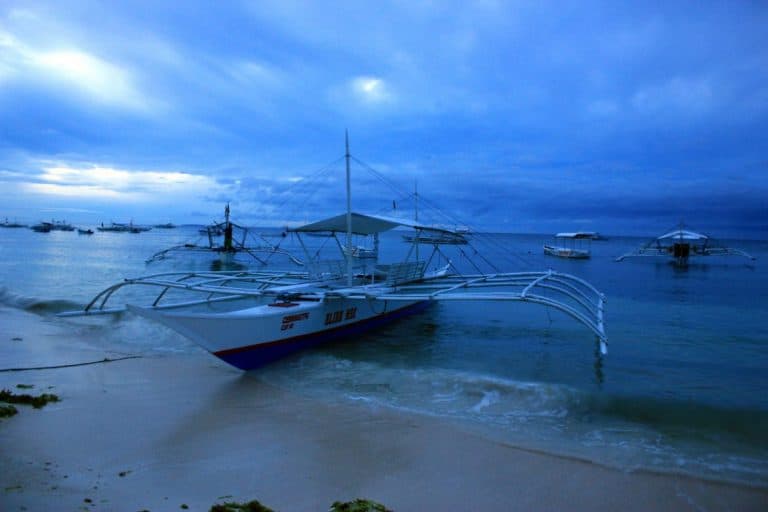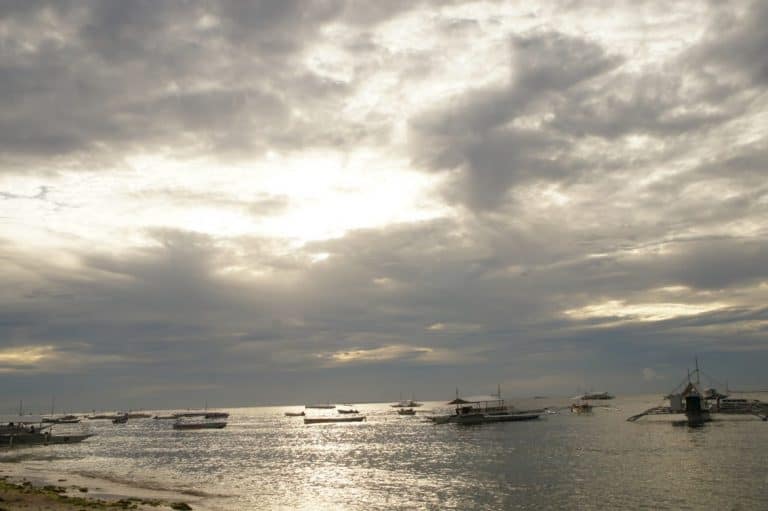 3. Food.
Forgive us, but we didn't enjoy Filipino cuisine at all. There was nothing unique or surprising to us. A lot of rice and naan bread (typical for Indian cuisine and China), fish and grilled seafood (nothing to compare with Thailand), outdated fruits (black bananas and sour mandarins like the ones in Sri Lanka) and expensive American products such as cheese, milk and cereal we can get anywhere in the world nowadays.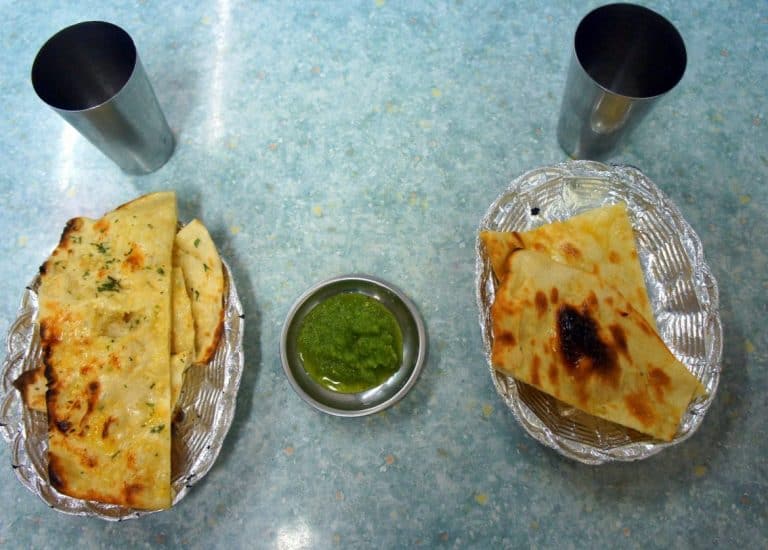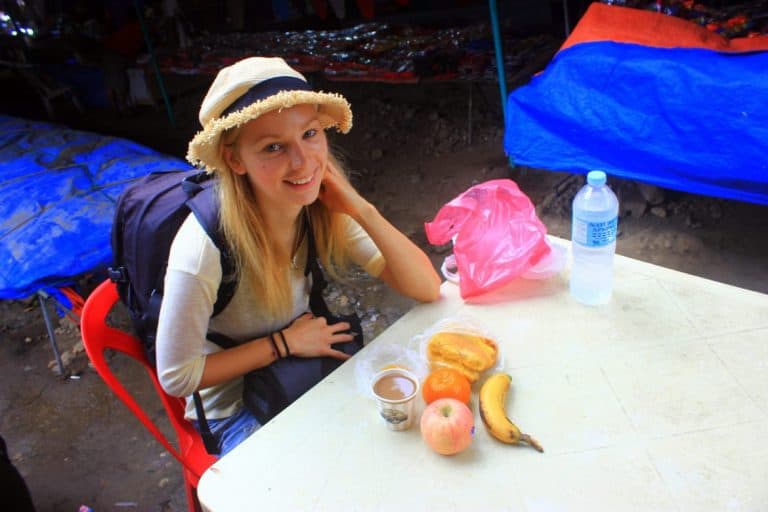 All food was deep fried and oily. In such hot weather conditions, most of fish and fat meat dishes looked disgusting and gross. The street food (my usual go-to option in Asia) managed to tick the happy food box as I savoured barbecued everything from innards to unidentifiable pieces of meat, but a girl can't live on BBQ alone.
Most dishes were very salty and contained a lot of sugar or chilli. We tried some noodles and dumplings hoping they would taste as good as the ones we had in China, but they were tasteless ( a big disappointment here).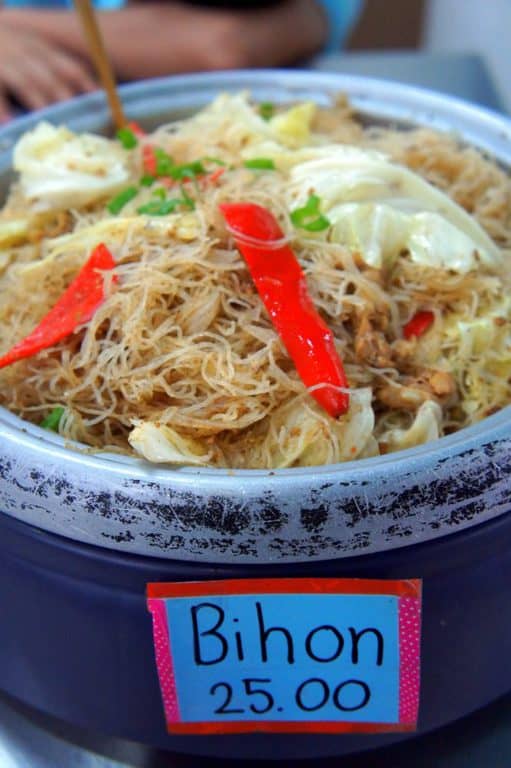 Filipinos love to eat cakes and pastries. You can find plenty of bakeries around where donuts and white bread were served. They are cheap and sugary, good for a treat from time to time, but you can't have them every day. By the way, we have noticed the majority of young girls and boys are overweight (in the north of the Philippines).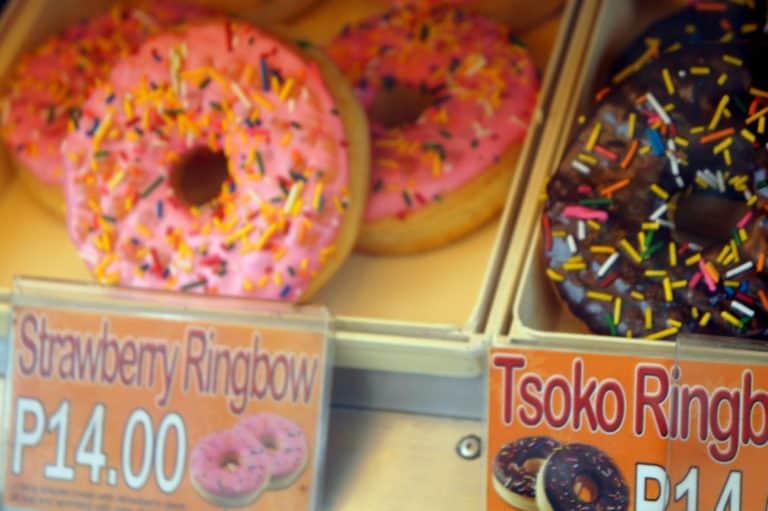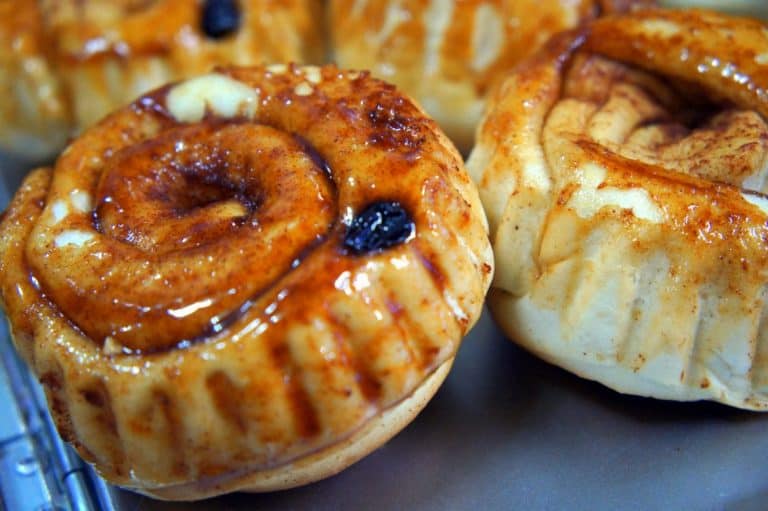 We managed to survive on greasy and fat Filipino food for the first 3 days. After that, feeling bloated and unsatisfied, we decided to do some shopping in local supermarkets and prepare our own meals.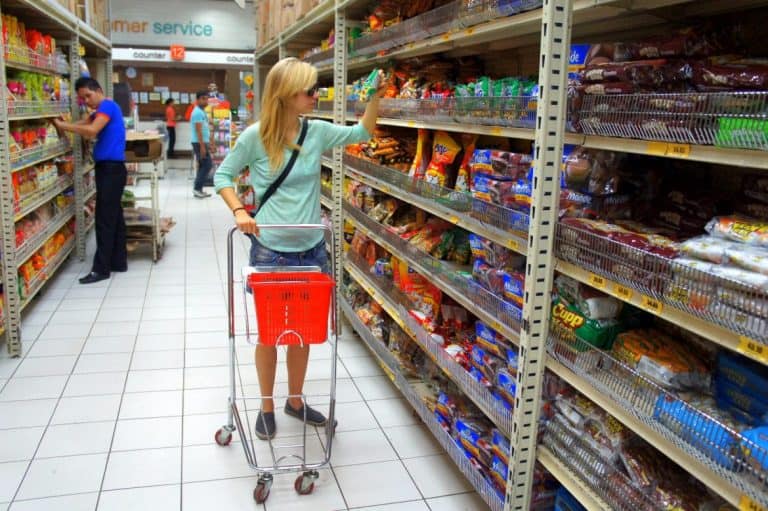 We had plenty of veggies and fruits, some bread and roasted chicken for less than $2 a person. The portions were big, nutritious and delicious!
4. Transportation.
In the Philippines we traveled by 10 different local buses, we took 3 tricycles, 2 jeepneys, 1 taxi and 2 ferry rides.
We must say that local transportation is very cheap (more price details in the coming blog posts). We never paid more than $1 per person a ride. Jeepneys were the cheapest, around PHP8 a ride ($0.18).
We enjoyed jeepney and bus rides the most as we had an opportunity to talk to some locals. Most of local buses lacked of air conditioning, windows and the seats were broken. There were no seat belts either so the rides were not very safe.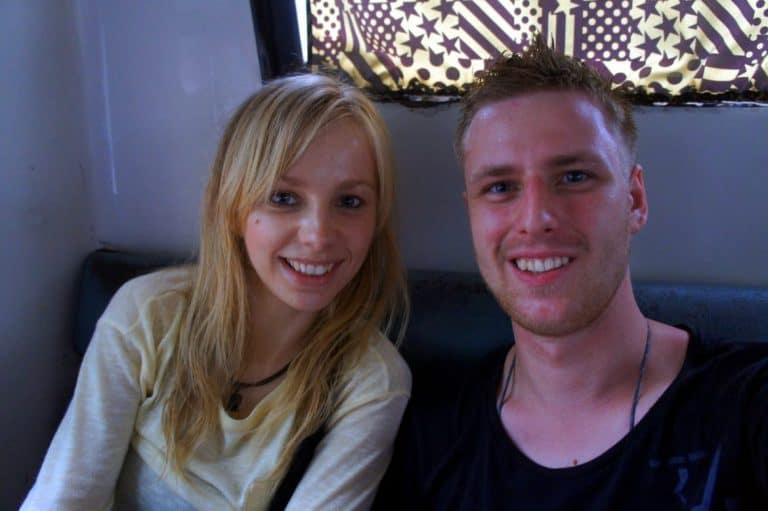 When there were no more seats left, people were standing or sitting on the floor or on each other's knees. We were squeezed like lemons, but we totally loved the experience!
To sum up, we both think the Philippines are a bit overrated when it comes to hospitality and local cuisine. Nevertheless, the landscape and rich flora and fauna make the country so worth visiting.
Have you been to the Philippines? If so, what was your first impression?