Did you know that every year Nepal receives around 790,000 tourists, both through land and air? More interestingly, a huge chunk of these tourists come here for enjoying the natural beauty and others for religious pilgrimage. The most thrilling factor of Nepal is its geographical diversity and a huge array of adventurous sports and trekking opportunities it offers. More than 40,000 people trek to Everest Base Camp, making it the most popular trek in Nepal, followed by Annapurna Base Camp Trek.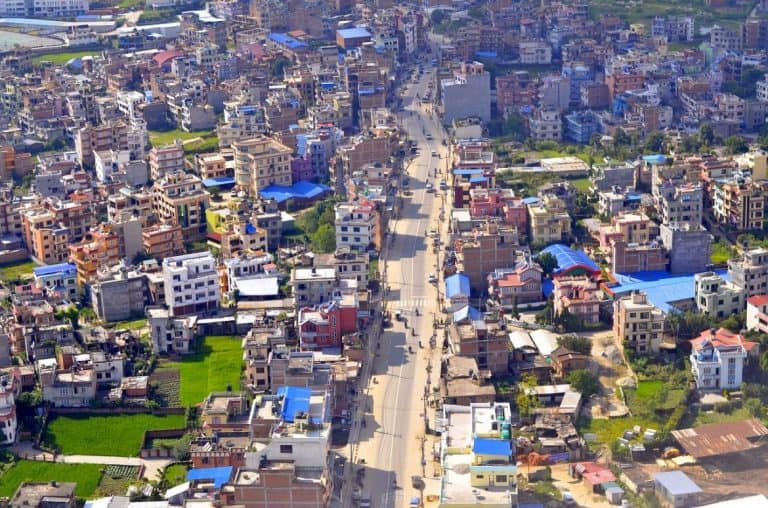 If you are traveling to Nepal for trekking or adventurous sports, and if you're entering Nepal via flight then Kathmandu will be the first place you'll see. First things first, it's the capital city of the country and most populated too. The reason it's going to be the first place is because it has the only international airport in the country.
Recently Kathmandu made it to the list of Top 25 cities "Travellers Choice's by TripAdvisor", even beating Sydney on the way. Also, Kathmandu is the only South Asian City to make it to the list. Similarly to 2013, Kathmandu ranked third among the top 10 travel destination on the rise in the world by TripAdvisor and ranked first in Asia. Kathmandu is a valley surrounded by lush hills and clad with numerous historically significant sites, ancient temples, shrines and monuments. So if you are planning to lengthen your stay in Kathmandu before moving on to other parts of Nepal, then here's the guide for you.
Getting to Know Kathmandu City
Kathmandu, small as you might find it geographically but once you get inside there's diversity in everything from places to people to lifestyle to everything. This city is over 2000 years old and is situated at 1400 meters above sea level. If you've already entered Kathmandu then I won't have to tell you about the beautiful hills surrounding it. Those green beautiful hills adding charms to the glamour of Kathmandu are Shivapuri, Pulchoki, Nagarjun and Chandragiri.
The city got its name "Kathmandu" after the Kasthamandap Temple located in Durbar Square, which means a shelter made from the wood of a single tree. However, there are legends that Kathmandu was a huge lake (Naagdaha), which was later turned into a settlement when Manjushree cut the hills and water ran out. Well, the most heart-breaking thing is that many of the beautiful and mesmerising heritages around Kathmandu were devastated by the historic earthquake of 25th April 2015.
What to See in Kathmandu City
Kathmandu within its small span of area accommodates a huge range of variety. You can have variety in people you meet, their culture and traditions, heritages, natural scenes and tourist attractions. Trust me, it's uncanny how everything has found its place in this small city. So instead of getting them all confusing you even more, I'm going to describe you few must visit places around Kathmandu city or you could also check out the travel itineraries mentioned later in the article.
#1 Kathmandu Durbar Square
Also known as Basantapur Durbar Kshetra, Kathmandu Durbar Square is one of the three old royal palaces of the former Kathmandu Kingdom. The square is surrounded with numerous surreal and spectacular architectures depicting the craftsmanship of the people over centuries. Those monuments used to stand tall and proud, but devastating earthquake took the best of them. Kathmandu Durbar Square is the place where ancient Kings were once crowned and legitimised and from where they ruled.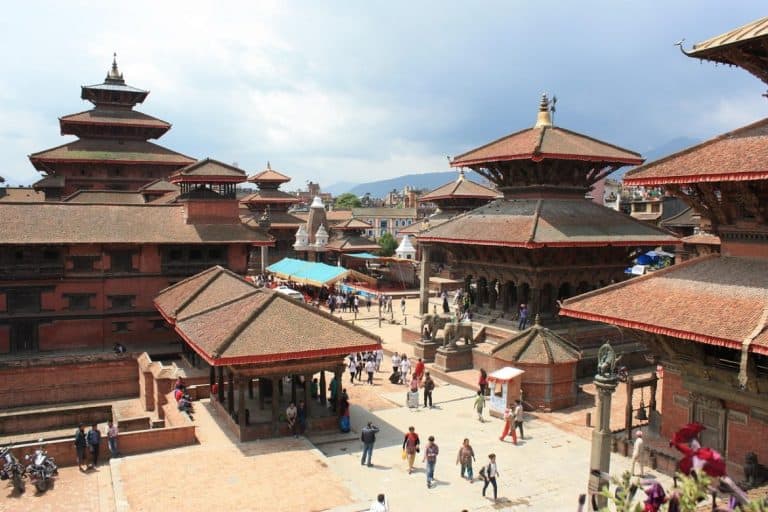 Still today many festivals (jatras) are organised on special occasions to carry on the legacy of the ancestors and preserve the traditions. The Durbar Square area is a combination of 3 linked squares. To the South, you'll find the open Basantapur area, a former elephant stables, that now is used to keep souvenir stalls and off which runs the freak street.
The main durbar square to the west comprises many temples, on the steps of which you can sit and watch the world pass by and still be at peace. Moving northeast you'll find the second part of Durbar Square. It showcases the fierce and giant statue of Kaalbhairab and leads to Hanuman Dhoka. Further northeast you can enter into local shopping market, where you can get anything and everything. Just keep the eyes open.
#2 Swyambhunath
Swyambhunath, also known as Monkey Temple by most tourists, is believed to be the oldest architecture in the valley. Taking you back in time, Swyambhunath was established by the great-grandfather of King Manadeva right around the 5th century. The word "Swyambhunath" in Tibetan means "Sublime Trees" signifying the many varieties of trees found on the hill atop which the stupa stands. Whenever I visit Swyambhunath, I like to challenge myself or whoever I'm with to complete the 365 stone steps to the entrance.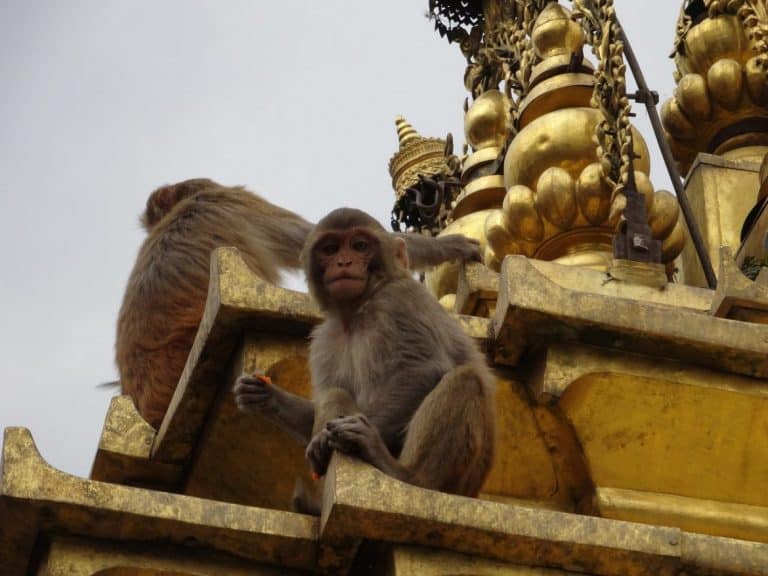 It'll give you a good exercise and the top view will make you feel like "yeah! It's totally worth it". However, be alert if it's raining cause the stone steps can be really slippery. After you reach the top, you can see the Buddhist White-washed Stupa with its spell-bound eyes seeing all four sides of the valley, accompanying it you will find many other temples and shrines each as beautiful as the other.
At the end of steep 365 steps, you will find the biggest Vajra (thunderbolt sceptre), which signifies the indestructibility of diamond and the irresistible force of a thunderbolt. The Vajra is, thus, the symbolic representation of firmness of spirit. However, if you are not much of a walking person then there's a car road around the hill from south leading to the Southwest entrance. You'll still have a few steps to walk but that's nothing. Still, if you've got 15 minutes to spare, then on the south of Swyambhunath you can visit Buddha Park. It comprises three big statues of Amitabha Buddha, Avalokiteshvara and Padmasambhava. You can also enjoy the peaceful environment inside there and also the entrance is free.
3. Boudhanath
Boudhanath, besides Swyambhunath, is one of the holiest Buddhist sites in Nepal. Apart from its religious significance, you'll love the huge Mandala upon which the Stupa stands. Boudhanath was enlisted in the UNESCO world heritage site in 1979, and ever since it has received a huge turnover of national as well as international tourists.
I really enjoy walking along the 108 small depictions of Dhyani Buddha (Amitabha) at the base of the huge Stupa. A brick wall comprising 147 niches, each with four or five prayer wheel engraved with the Buddhist mantra, surrounds the Stupa itself. You will see a huge number of people spinning those wheels and if you try it, you might as well enjoy it. Boudhanath is also famous for laphing, a Chinese/Tibetan dish. Walk around and when tired, find the laphing!
#4 Pashupatinath
Located on the bank of Bagmati River, Pashupatinath is a Hindu temple dedicated to Lord Shiva. It was constructed around the 5th century and hence has the title of oldest Hindu Temple in Kathmandu. Mughal invaders destroyed a major portion of this temple, which was later rebuilt in the 19th century and nothing of 5th century remains today. Whenever I hear the word Pashupatinath, I immediately link it with peaceful environment and calmness. Every time I go there I never miss a chance to close my eyes and be with self for a while.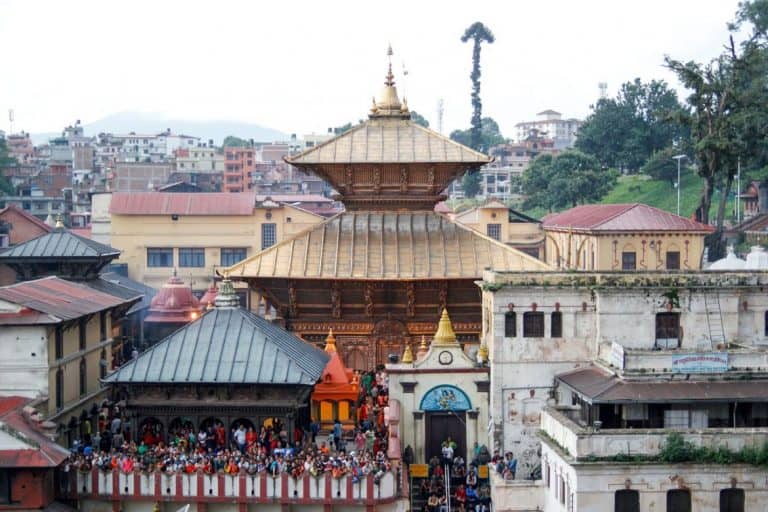 However, only Hindu people are allowed inside the main Temple of Pasupatinath. The non-Hindu visitors are allowed to view the temple from across the river. Don't worry just yet, if you're a non-Hindu visitor then visit Pashupatinath in the evening around 5 pm. You know why? Because that time they do Aarti (special kind of worshipping to god) of Lord Shiva from across the river opposite to crematory area. During that Aarti, I feel a positive aura surrounding that place. It's really peaceful to watch and to absorb it inside. And yet if you're not a spiritual kind of person you'll find the overall scene very attractive. You can just stay there watching nature and appreciating it.
#5 The famous heritage walk
The famous heritage walk spans around the local areas around the central Kathmandu, giving you an inner perspective to the city. If you're a tourist then you'll probably be staying in Thamel, and that is where the heritage walk starts. Thamel has a charm of its own, filled with numerous trekking gear shops, vintage gift shops and tourist souvenirs. The first hotel of Kathmandu i.e "Kathmandu Guest House" had started its business there and that's how the legend began. Then, from the bottom of Thamel's Norshing Chowk, you'll enter Thahiti Chowk. It's a very popular part of the old city with numerous shrines, temples and shops.
Thahiti stands out for its old Thahiti Stupa which is said to have been built around 15th century. Across, you will find the the Nateshwar temple. South of Thahiti you'll have six streets leading to Ason Chowk, which I know can be overwhelming. However, once you get you head straight its pretty easy and there's no way you'll get lost in such a small city. You'll know you've reached Ason Chowk when you see the three-storied Annapurna Temple. Across, you'll see the architecturally beautiful 2-storied brass Ganesh Temple, in front of which lies the mysterious celestial stone fish surrounded by a stone wall. Around these temples will be tons of people moving in all the directions humanly possible, but that's the beauty of it. Some will be busy selling vegetables and spices to make a living, some buying them, some on the way to somewhere else.
Taking south is a street filled with metalwork, especially utensils. Straight on this way and you'll reach Jana Bahal, featuring the majestic temple of Luchhubhulu Ajima. Walking south on the same way you'll reach Indra Chowk. You'll know it's Indra Chowk when you see a ton of Shawls showcased for sale on a temple's step. That temple, made in the 18th century, is dedicated to Lord Shiva. What distinguishes this temple from others is it's Black Stone.
A little ahead and on the right stands facing you, The Akash Bhairab Temple (Indra Mandir). The statue of Lord Indra is placed on the second floor of that rectangular building. What you SHOULD absolutely not miss is the Lassi (a yoghurt based drink) that is available on the ground floor of that building.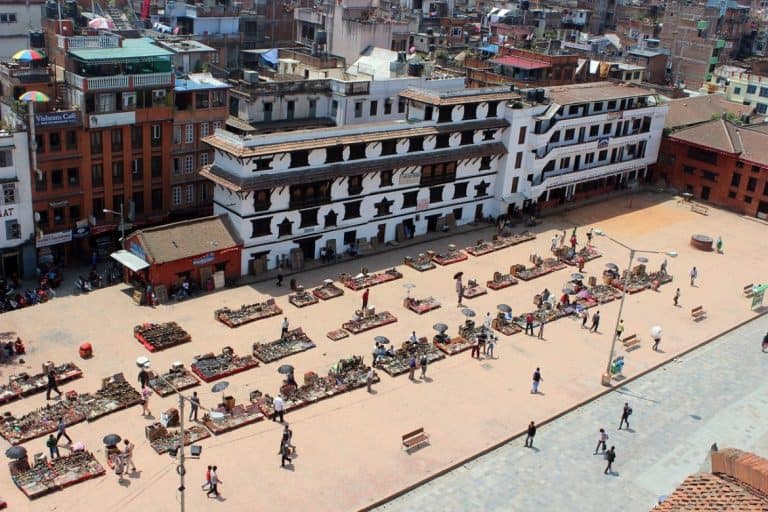 I absolutely love it and I can bet you'll too. Passing the Akash Bhairab Temple you'll see two streets, take the one on right and follow it to the end. Voila! You're in Kathmandu Durbar Square's north end. Well all the way through the heritage walk, what I want you to keep in mind is that "it's okay to get lost." Absolutely okay!
The streets around those areas are narrow which makes it fascinating as well as challenging to properly navigate. However the plus point is all the streets are connected at some point, so no fear of dead-ends. The bustling streets can be quite tiresome at midday, so heritage walk is best for you on chilled evenings as it won't take you much far from your hotel.
Where to stay in Kathmandu?
There are plenty of accommodation options scattered all over the Kathmandu Village. Please see the map below to look for available places that suit your needs and budget.
Where to eat in Kathmandu?
You are what you eat, right? So this time make it a little different. Don't go out looking for what you've already tried or what you get around your home place. Take the risk and see for yourself what Kathmandu holds for you. Well, you can go for a calculated risk and I can help you with that.
Rather than going random places and facing food blunders, take my lead and treat your tummy well. It's not just what you see that'll make you remember this place forever. Let your tongue explore too!
#1 Tukche Thakali Kitchen
Daal Bhat Tarkari (pulses, rice and curry) to Nepali is like pasta to Italians, taco to Mexicans and burger to always-in-a-hurry Americans. So yeah you can call it Nepal's national food. 99% of households in Nepal prepare Daal Bhat Tarkari twice a day (lunch and dinner) and savour the taste as per choice. And even inside Nepal, The Thakali community specialise in preparing them in the most delicious way. You'll see a Thakali Kitchen in every street or so, but all are not so authentic.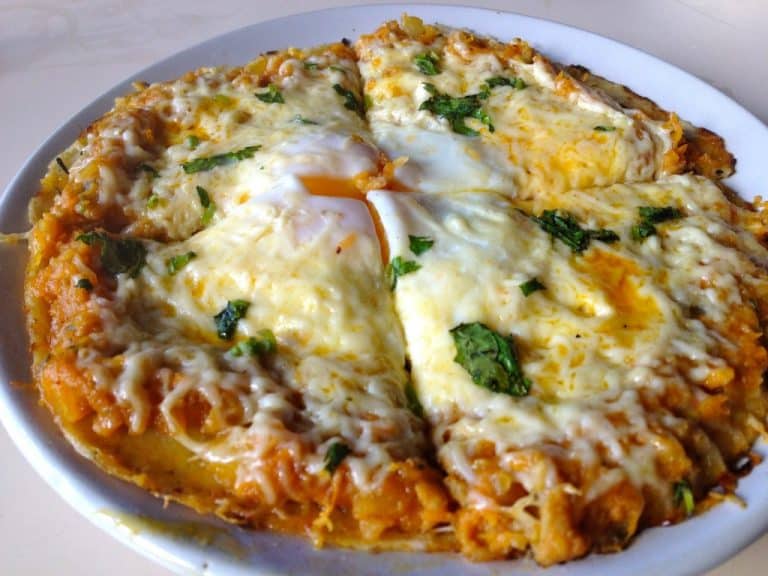 So get a cab, go Lazimpat- Uttar Dhoka, find this restaurant and feel like Nepali. If you have an empty tummy and can't wait to reach Lazimpat then the alternative is right there in Thamel. The Mustang Thakali Chulo, located in Thamel Marg, also specialises in providing mouth-watering Daal Bhat Tarkari.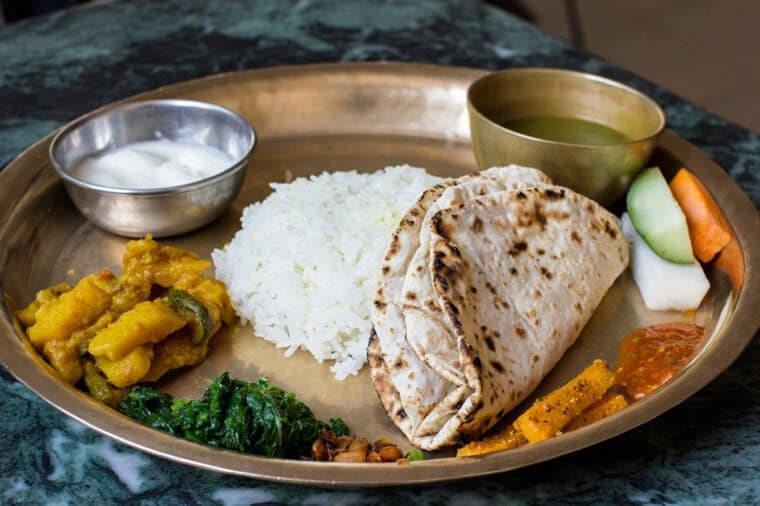 #2 Himalayan Java
When you finish your heritage walk, you'll be at the end of Kathmandu Durbar Square (Basantapur Durbar Square). At the end of souvenir stalls, you'll see the Himalayan Java Café. Himalayan Java has been promoting Nepali Coffee since 1999 and has successfully won million hearts. After the walk, you sure do deserve this treat for yourself. Himalayan Java is not just about Coffee, it also excels in providing a unique, relaxing, comfortable and clean environment for the customers.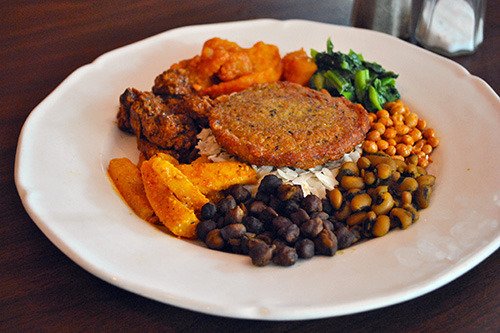 And if you're very hungryyy then there are also several eating places along the freak street (right from Himalayan Java). Well to name a few delicious food serving restaurants you have Yomari, Upstairs, Secrets Lounge and Suryamoon Bistro.
#3 Lazimpat
Located next to Thamel, Lazimpat is an affluent area around Kathmandu especially known for notable hotels (Radisson, Shangri-la etc.) and restaurants. Apart from the before described Tukche Thakali Kitchen, you can also shuffle through several other restaurants for delicious foods and some also have live music to soothe the evening. Well to name a few, I have in mind Trisara, Votoo and Antique Bar.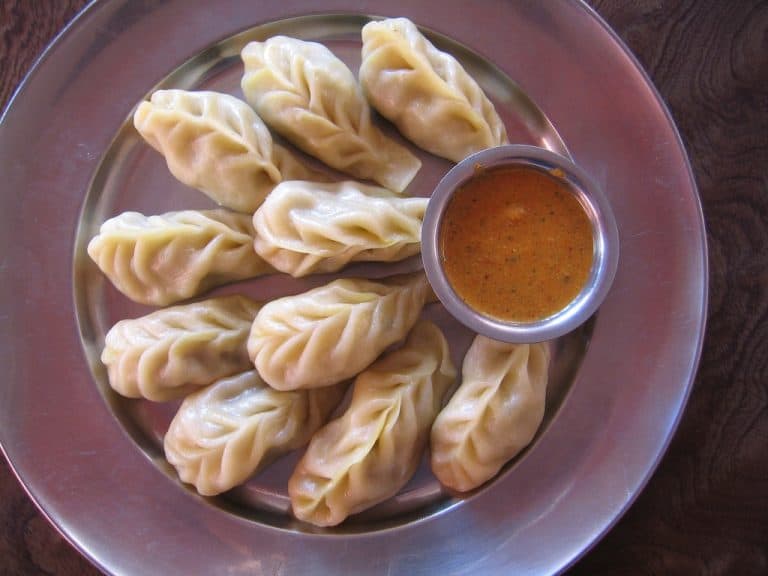 #4 Thamel
Thamel is the tourist centre of the city and that might probably be the place you're staying so eating out around Thamel is quite fun and easy too.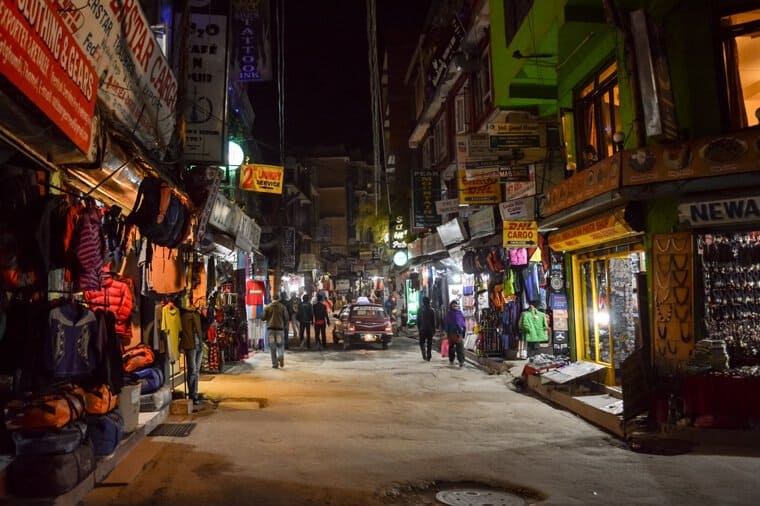 Well if you have specific cravings, then here's the list:
Italian:

La Dolce Vita Restro

Fire and Ice (I especially like the pizza there)

Reef Restaurant and Lounge Bar
Continental:

Roadhouse Café

Bon Appetite Café

Northfield Cafe
Confectionery and cakes:

Hot Breads

Third Eye Bakeries

Mt. Everest Bakery
Bars, live music and clubs:

Purple Haze Rock Bar
Reggae Bar

Sam's Bar

Funky Buddha
Neon pub
If you are vegetarian or vegan traveling to Nepal, you might want to visit 0R2K. Well, this is all for the places you can eat. However, you can try your own choices and surprise yourself.
Do and Don't while Traveling Around Kathmandu City
Always carry a mask with you. The pollution around Kathmandu is very high and the dust is like free makeup. So wear a mask and save yourself from the chances of getting sick.

The traffic around here is crazy and you'll probably see many violations of traffic rules. So be careful and pay extra attention while walking or you can just book a cab.

Nepal is still crawling in it technology development sector so the Internet won't work as fast as you'd expect. However, if you've bought a SIM card then the cellular data will give you a little above the average performance.

Load shedding or periodic electricity blackouts are very frequent and last for hours. So you can either choose a hotel with 24 hours electricity provision or you can keep torchlight with you. It can even come in handy during later adventures.

However, Nepal is a very safe travel destination even for solo travelers or women. Theft that have been recorded had mostly occurred in budget hotels among the tourists themselves.

If you like cycling, plan a ride out to the valley because the in-city is too congested and you won't be able to enjoy to fullest.

If you are hiking around Kathmandu valley and plan overnight stay, make sure to get comfortable hiking boots and good quality backpacking sleeping bag.

People around here like to negotiate the price for everything, so there's no fixed price as such. You might face two-tier pricing, but if you negotiate well the deal can turn in your favour.

If you are traveling in a cab, remember to negotiate the price beforehand. The cabs here do have a meter but they seldom use it.

Also, if you ever get to travel in bus DON'T sit on the front 4 seats. It isn't so much of a big deal but these are reserved seats for those having trouble standing.
Travel Itineraries Around Kathmandu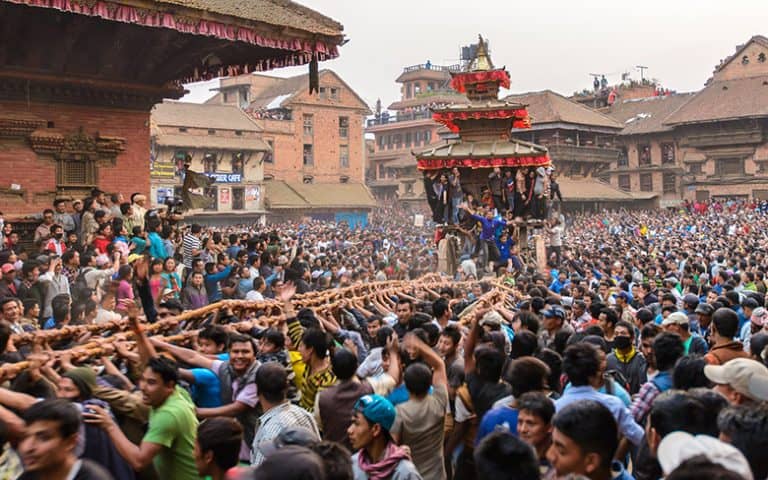 One-day itinerary
Since one day is a very short span, make the most out of it. You can take a cab or if are good with maps then you can walk around the below itinerary.
Swyambhunath

Traditional lunch of Daal Baat Tarkari

Back to Thamel

The heritage walk

Thamel Chowk

Thahity Chowk

Ason Chowk

Indra Chowk (Don't forget the

Lassi

treat)

Hanuman Dhoka

Kaalbhairab

Kathmandu durbar square

Himalayan Java
Two-days itinerary
Well in two days, you can cover a lot more than before. So here's the itinerary:
Swyambhunath

Pashupatinath Temple

Boudhanath (Don't forget the

Laphing

treat)

Kathesimbhu Stupa

The heritage walk
Three-days itinerary
If you're planning to stay three days in Kathmandu, then with an extra day to spare, you can also visit the neighbouring districts – Kirtipur, Lalitpur and Bhaktapur. They're just as beautiful as Kathmandu. Some of the highlights are:
Patan Durbar Square, Lalitpur

Patan Dhoka, Lalitpur

Bhaktapur Durbar Square, Bhaktapur

55 windows Temple, Bhaktapur

Nagarkot, Bhaktapur

Naagdaha, Kirtipur
Apart from these, you can also book an Everest Mountain View Flight on the day before so that next morning you can fly out in the sky watching the wonders of nature.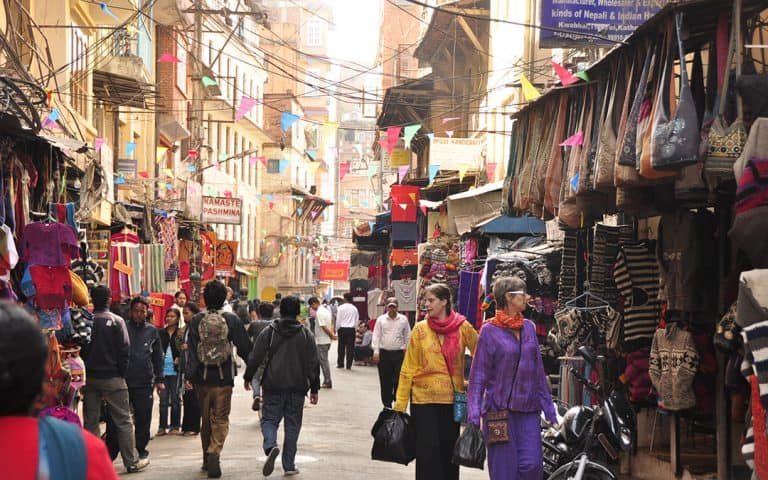 You'll be back by lunchtime, so you can have the traditional Daal Bhat Tarkari. After that, if you're in a mood to chill and relax, then you can go to The Garden Of Dreams, Thamel. Inside there is a beautiful garden and ample space for you to chill and dry yourself out in sun or read a book.
My Opinion
If you're here to see the real Nepal, then do it like a Nepali. Eat like a Nepali. Bargain like a Nepali. Buy like a Nepali. Sleep like a Nepali. Listen and find the stories of Nepali. I guess that is how can truly travel Nepal, through the eyes of Nepali. Go out and find out for yourself rather than depending on someone. Book your own hotel. Order your own food. Gather information on your own. That is how Nepal will always be engraved in your memory. Almost 50 percent of people in Kathmandu understand English. So you won't have as much trouble as you would in non-English speaking countries like China.
---
In today's post, we're happy to introduce you to Raushan from Trek Route. He's a fellow travel blogger who provides his readers with some great Nepal trekking and hiking tips. Since we've visited Nepal, we thought it would be nice to feature Raushan here. He is going to share with us a complete travel guide to Kathmandu City with loads of useful tips for everyone. Don't forget to follow him on his journey and enjoy reading!