If you're looking to keep your travel style on point this winter, don't forget about the latest in fashionable gear and accessories. From cozy boots to chic coats and scarves, here are some of our favorite trends to help you stay stylish while on the go. One of the biggest challenges when traveling during winter is finding the right gear that is both fashionable and functional.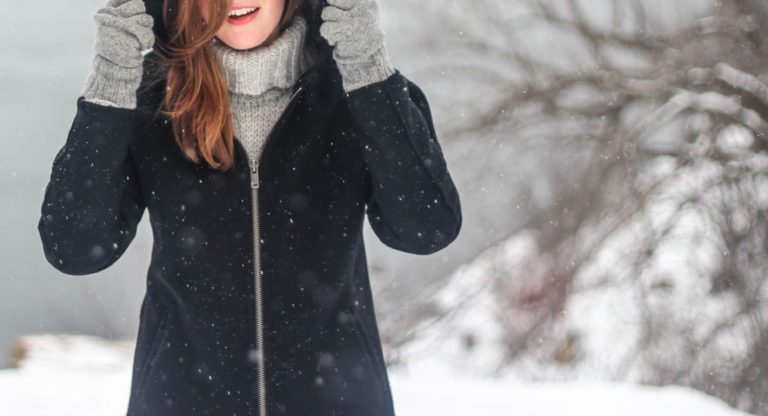 While many people like to stick with the tried and true essentials, there are some stylish accessories that can make your travels easier. Here are some items that can make your trip more comfortable and stylish.
1. A good winter coat
Investing in a good wrap-style overcoat, puffer coat, or even a long down jacket can make a huge difference when it comes to keeping you warm on colder days. A good winter coat should be long enough to cover your legs and feet, as well as your torso. Or you can choose a biker jacket, parka or leather jacket when stepping out for a brunch under the sun. You can layer your outfit to look chic and stylish yet be very functional.
2. Gloves
Even if it's not cold outside, wearing gloves can help prevent frostbite if you're spending time outdoors in cold weather. It's always a good idea to bring along a few pairs of gloves just in case you need them. This includes both hand-warmer gloves and mittens that can be worn over your gloves to keep your hands extra warm. Invest in a pair of gloves made from wool, fleece, or other soft materials.
3. Warm boots or shoes
This may seem like an obvious choice, but not all travelers think about it. Bringing along a pair of warm shoes or boots can really come in handy on chilly days. Plus, they can be a great addition to your outfit if you want to add a bit of extra warmth.
4. A warm hat
A good winter hat can really make a difference when it comes to keeping your head and ears warm. Be sure to pack a variety of hats, including beanies, fedoras, and ski caps. Not only will they keep you warm and looking stylish, but they can also help protect your head from the cold weather elements. If you're looking for a fashion statement instead of just warmth, a hat is perfect. You can choose something fun and colorful, or something more traditional.
5. A thick scarf, shawl or wool sweater
If weather conditions outside start to turn bad, don't forget about bringing along a thick scarf. It will keep your neck and ears warm during chilly weather. Choose something versatile and stylish to wear both indoors and out. A thick wool sweater, jumpers, and turtlenecks are essential for any cold-weather traveler. The scarf and shawl come in all different colors and styles, so there's definitely something for everyone to choose from.
6. Socks
Another item that can make a big difference is packing a good set of socks. Not only will they keep your feet warm and dry, but they can also help you avoid cold foot problems in colder climates. Make sure to pack a variety of colors and sizes so you can choose the socks that work best for your style.
7. Winter cream
If you're going to be spending a lot of time in cold weather, it's important to pack a good cream to help protect your skin. Winter creams are especially helpful if you're going to be spending a lot of time outdoors. Not only will it help keep your skin hydrated, but lotion can also prevent cold skin problems. Choose a light moisturizer that won't make you oily or greasy.
8. Lip balm
When it starts to get cold outside, it's a good idea to pack a good set of lip balms. This will help keep your lips soft and hydrated, and it can also help prevent chapped lips. Choose something that is lightweight and has a moisturizing agent.
9. A small travel bag
Just like on any other trip, you'll want to pack a few essentials for winter travel, including toiletries. Make sure to pack sunscreen, lip balm, and travel-sized shampoo and conditioner.
When packing for your winter travels, make sure to bring along a small travel bag that you can use to store your accessories when not in use. This includes a small suitcase, duffle bag, or backpack. This will help make packing and traveling much easier and will keep your belongings organized and uncluttered.
10. Accessories
Pearl jewellery is a great way to brighten up any winter outfit. It's a classic look that never goes out of fashion, and it can be dressed up or down. You can also choose to go for pearl earrings, necklaces, rings, and bracelets.
You can also bring a wool beanie, or a pair of corduroy cozy mittens, to not only look trendy and stylish but also feel warm. Do not forget sunglasses to protect your eyes from the bright sun and icy wind. Bring a pair for every day of your trip, even if you think the sun will be hidden behind clouds. Be sure to bring a spare set if you lose or break them.
Extra Travel Tip: A good book or magazine to read while on the go. If you're stuck in the airport for hours on end, picking up a good book or magazine can be a great way to pass the time. Not only will this keep you entertained, but it can also help you de-stress before your flight. Bring along something light and easy to read, like a novel or magazine, so you don't get too overwhelmed by your travel preparations. Or if you use the Kindle to read do not forget to charge it and also load it with your favorite books and magazines.
While these trends are some of our favorites, there are endless options for stylish winter travel gear.