This is a guest post provided by fellow travel bloggers of Travelshutter, Paul and Kasia, an Anglo/ Polish couple continuously traveling around the world on a budget.
We have been traveling around New Zealand for six months now and still have our savings relatively intact. How did we do it? Simple, we worked for our accommodation (wwoofing). WWOOF stands for Worldwide Opportunities on Organic Farms but in New Zealand, the term is used loosely and generally refers to any work exchange for accommodation.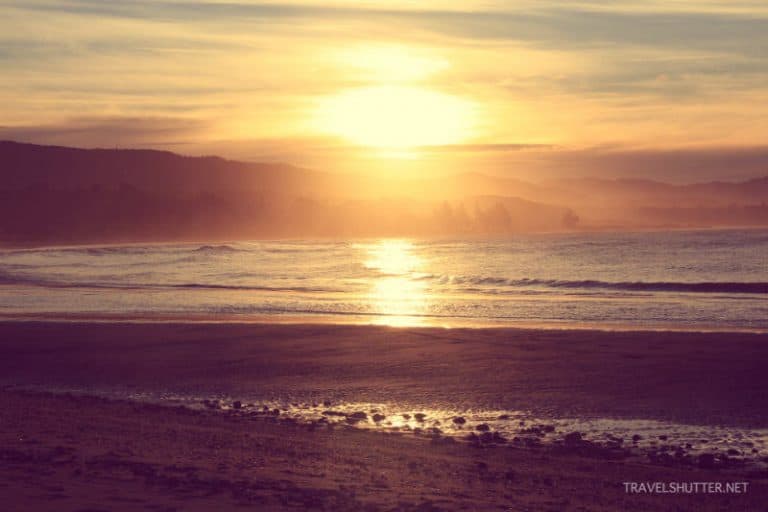 Accommodation usually accounts for around half of any daily budget and is the biggest expense besides transport while traveling New Zealand.
For a standard dorm bed in the North Island, expect to pay around $25 per night. This price increases dramatically the further south you go and can be as much as $35 per night in Queenstown. This is why working for accommodation is the only way to travel New Zealand. Think of all the money you can save and all you need to do is donate 2-4 hours of your day! Most of the time, the work can be done in the morning, which still leaves the afternoon free for exploring.
Saving money on accommodation is not the only reason wwoofing benefits your travels. It can become an experience in itself, an excuse to try something you've never done before and learn something new. Due to its scenery and diversity, New Zealand may be one of the best places in the world to do this. Backpackers have been doing it for years now and because of the New Zealanders' friendly and easy going lifestyle, it has become a common occurrence. You can crayfish in Kaikoura, work on a boat in the stunningly beautiful Marlborough Sounds or help out at a hippy community in Golden Bay.
Helpx.net is a great website to use to find these unique experiences. It has lots of listings and for a small fee; any one of them can be contacted. Most of the placements will also include meals, Internet and laundry. The type of placements on Help X vary from farm work and agriculture to helping out families in rural areas. There are also some hospitality listings but are not very common.
We have mainly used the website 'BBH Forums' (bbh.co.nz/travelers/billboards). This is where hostel and guesthouse owners place listings for work that can be as varied as cleaning and housekeeping, reception, gardening and even painting and landscaping. The BBH network is an alternative to YHA for independent hostels. The great thing about this site is that there are many listings all over the country, it's free to contact hostel owners and because of the nature of the business, most of the hostels are situated close to town centres or tourist attractions. This makes it easy if you don't have your own transport. Most listings require a minimum stay of three weeks or more and if you are prepared to stay for longer, it's not uncommon for hostel owners to arrange free trips to the local tourist
attractions.
WWOOF New Zealand is also a good website to use and we have met a lot of travelers using this site.
The site charges $40 per year for membership and mainly focuses on ecological and organic farming. Unfortunately, demand does outweigh supply and we met a traveller who had been waiting for weeks to find a placement. Of course, every placement is completely different and we have had our bad experiences as well as the good. While looking at new listings we follow these simple rules to prevent a bad wwoofing experience:
On sites like 'Help X', previous wwoofers can write reviews about their experience at that particular placement. Read them as they offer vital information about the placement, location and work. The more reviews a placement has, the better.
Understand exactly what is expected of you and more importantly, what you can provide for the owners.
On 'BBH Forum' check if the placement has been listed before. If it's appeared a number of times, chances are there is a reason for this.
For people who like discovering something new and love going off the beaten track then wwoofing really is for you. If we hadn't have applied for a placement in Whangarei, then we would have never discovered some of the best beaches we had ever seen! In Golden Bay, we spent five weeks trekking the picturesque Abel Tasman National Park while wwoofing. We lived like locals, discovered places that you wouldn't find in guidebooks, learnt new skills (I am now an expert in growing vegetables!) and we did all this on a budget of less then $25 per day.
As long as you go into every placement with an open mind and a fun and hard working attitude, then you're going to have a great time!
Have you ever done work exchange for accommodation to save up some money when traveling?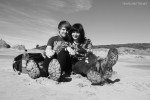 Paul and Kasia are an Anglo/ Polish couple continuously traveling around the world on a budget. They set up Travel Shutter this year after being inspired by their travels in Asia and hope to inspire others to travel more through photography and travel writing. They are currently in the middle of their working holiday in New Zealand. Check out their blog, Facebook fan page and follow their adventures on Twitter!