It's been a fair while since the two of us strapped on our backpacks and wandered the world, but memories have come flooding back with our stay at the Attic Backpackers, Auckland, New Zealand. Ahhhh the old familiar places!
The sights, sounds, and smells of hostel life! Socializing with fellow guests, enjoying the vibe, making new friends. While we no longer consider ourselves backpackers, we do of course still travel the world, just with a little more style and comfort these days! Still, this was a wonderful return to the hostel experience, as we both have fond recollections of our first few years away, carrying homes on our shoulders.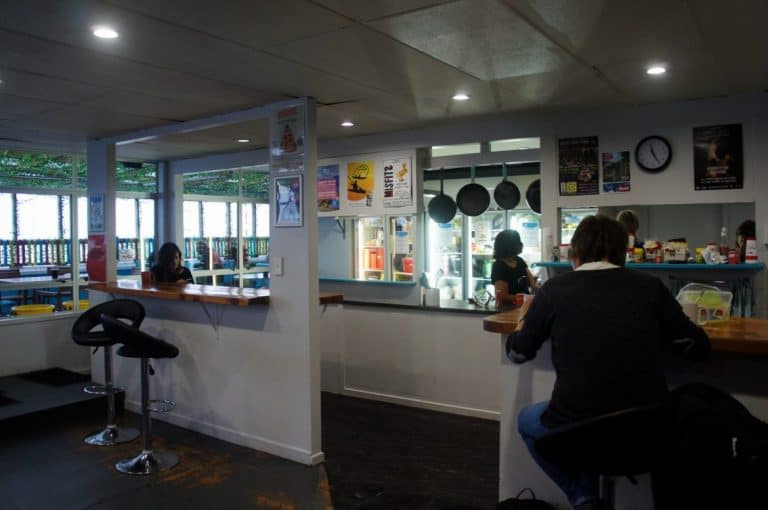 As we stare off into the distance and reminisce, have a read of our tales of getting back to backpacking!
A Home Away from Home
The hostel itself was really cool, with some stylish décor, colors and a good layout which made it really easy to be sociable. They even had a funky blue piano, so anyone who could jam was welcome to blast out the tunes!
There was an awesome kitchen which was open from 7 am until 11 pm, really well equipped, and acting as the primary meeting point for all the guests. In our time traveling we've stayed in some dodgy hostels with some dodgy kitchens, but here everyone pulled their weight to create a great atmosphere. There was a supermarket five minutes away, and communal cooking was a lot of fun. Dishes were done and food labeled correctly – and you didn't have to worry about coming to the fridge and finding your cheese sandwich had gone walkabout.
There was a genuine sense of teamwork in the hostel that shone through in nobody stealing anyone else's food!
New buddies!
You can have a clean hostel, you can have a dirty one, you can have a hostel hundreds of miles from anything exciting, and you can have one right in the heart of the action. You can have noisy or quiet hostels, busy or empty, cool, boring, trashy, sleazy, vibrant, tidy, dangerous, outrageous or everything and anything in between.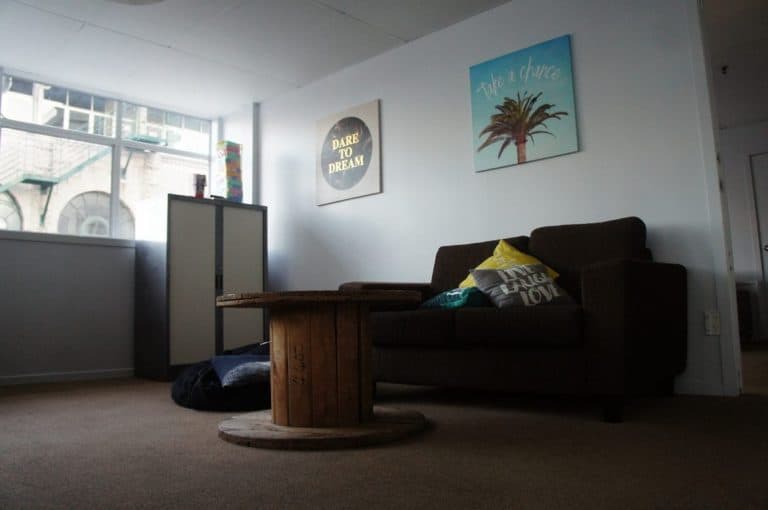 But the one thing that really makes a hostel – are its guests. If you've got an awesome group of people staying in one place, you could be living in a trash can and still have a great time! And we certainly weren't living in a trash can! We made new buddies with ease.
Family
So The Attic Backpackers did not disappoint. We met some amazing people during our time here, which made our five nights fly by.
There was a real sense of community and family, which is one of the best things you can find when you're backpacking at any time of your life, even during the pandemic. There were always people hanging out in the social and common areas, and never a shortage of good conversations.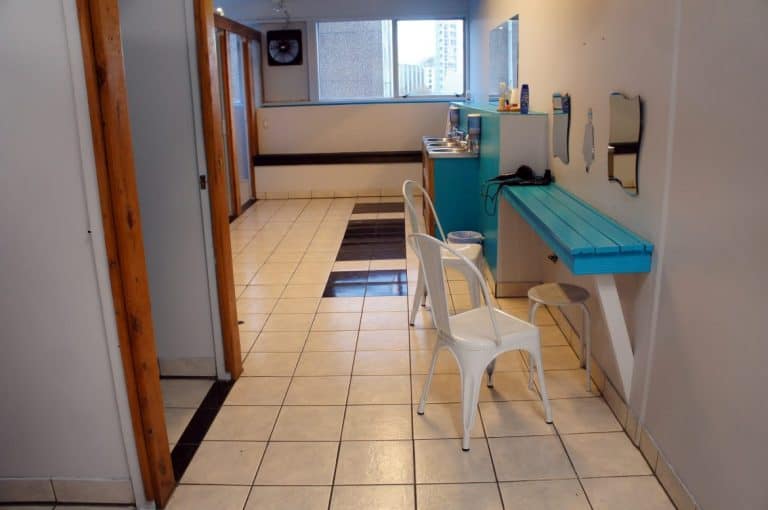 Even if you're traveling solo, it's at these kinds of hostels where you find you're never alone. We met a French girl documenting her journey with colorful sketches in her diary, an American lady who is training to participate in the weightlifting category at the next Olympics, and a German guy who quit his job to travel the world, but missed his flight back home to the tune of 600 euros!
And that's just scratching the surface! There was much more besides – and never a dull moment as a result.
Party time!
Which leads us nicely on to the evening gatherings, and as you might expect from such a hostel, there was always a spontaneous party. Hostel parties are a great way to meet and greet fellow guests, swap stories, pick up travel buddies, or generally get up to mischief if you're that way inclined! Cez was more likely to continue the party into town, while Agness was content to be in bed before 10 pm – as per usual!
But the hostel itself invites guests to go out and sample the Auckland nightlife, and they're very helpful at finding the best spots, so you can paint the town red should you feel the need. Or take a leaf out of Agness' book and stick to eye masks and earplugs!
Top staff
As well as the guests, good staff can turn a good hostel into a great hostel. One of our hosts for the duration of our stay was James, and he really knew how to look after us. We were bowled over by his hospitality, and he was always there at our beck and call, whenever we needed him for advice on where to go, what to see and do – as well as assistance in booking onward travel and tips with dining out.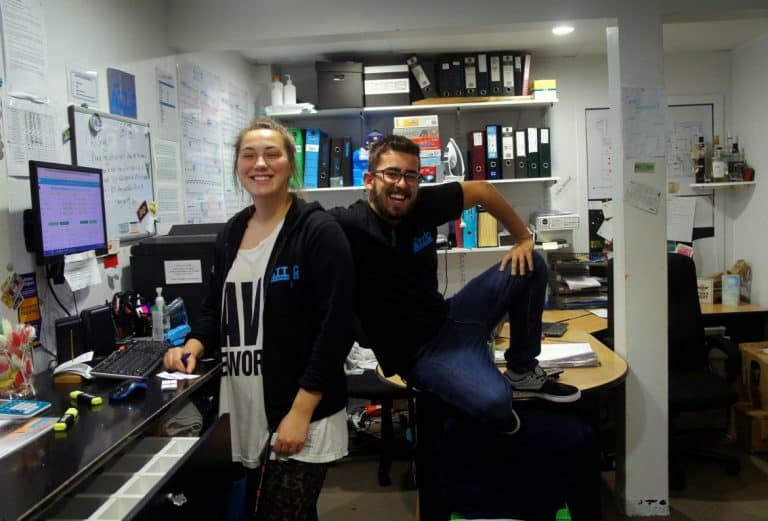 His level of enthusiasm and optimism was infectious – and really made a difference in our stay. And both he and the rest of the team seemed to genuinely love their work – which goes a long way in the hospitality industry! There's nothing worse than miserable, unhelpful, hostel staff – the polar opposite of the guys here.
Checking out
And as ever with such an amazing experience – it's hard to leave it behind. But leave we must and we eventually say our goodbyes to our new found family and friends after our length of stay drew to a close. Soon we'll be boarding a flight to Hong Kong, where we'll have a layover before our journey home – and our first step back into Poland for as long as we can remember. It's been a fabulous few weeks in the upside-down part of the world, but although we're touching base for a while, the adventures are far from over. Watch this space for more shenanigans soon!
Do you have a favorite hostel around the world? Let us know about it – maybe we'll check it out!