As much as Nairobi offers some interesting sights and attractions within its limits, if you're visiting Kenya you really need to get out and see the main event. People flock to this country from all over the world for its legendary safari experiences – which are up there with the best in Africa. While there are decent trips to be had close to the city, you're going to need to leave the metropolis behind if you want something really authentic and to pretend you're starring in The Lion King.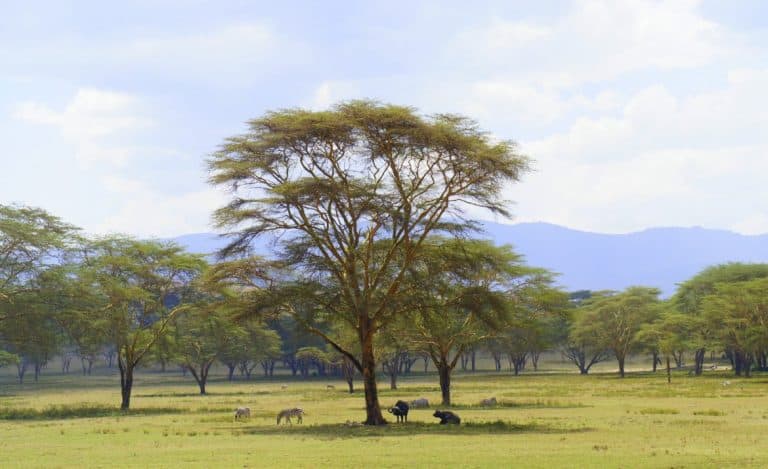 But remember – this is Kenya, and you don't need to go far to be thrust into the bountiful African bush. And so, I journeyed just over 2 hours north-west to Lake Naivasha with the crew to continue the Poki team bonding session. Here we set up our base of operations for the next five days, staying in a fabulous guest house surrounded by wildlife. It was certainly a memorable experience, so here are some of the reasons why you need to pay this region a visit, in the next instalment of the "Agness in Africa" series!
Lake What?
Funny story. This beautiful freshwater lake is prone to sudden storms, turning the water into a choppy swell in a moment. As a result, the Maasai people in the region named the lake Nai'posha, which apparently translates as "rough water." British colonialists then misspelt the title, and as such it has become known as Lake Naivasha!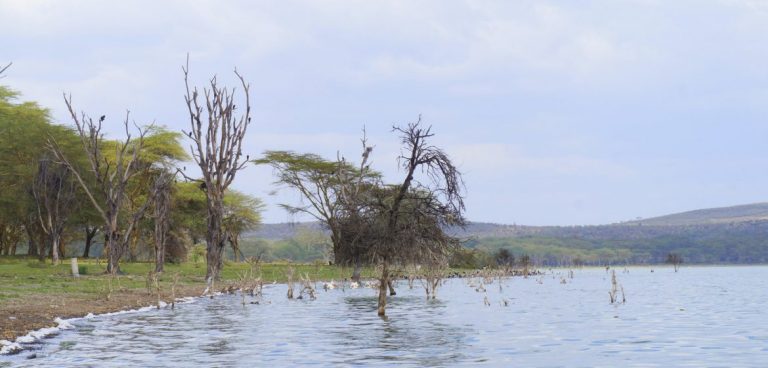 The lake nestles at 1884 metres above sea level and is approximately 13 kilometres wide. It's only about 6 metres at its deepest point, and it's a popular watering hole for many a beast day or night, with the surrounding land abundant with rich flora and fauna. It is an eclectic ecosystem, a wildlife lover's dream and a must visit if you're passionate about the natural world. It's a gazillion times better than any zoo!
Accommodation
I was lucky enough to have a room in a huge and comfortable guest house on the shores of the lake. The owners were from Poland too, and they had a team of Kenyan staff who looked after our every need.
Kenyans are an extremely hospitable and friendly people – and generous to a fault. The house itself was a joy to stay in during our time here, charmingly decorated with African inspired art, and meals were homecooked deliciousness, consumed in a social environment. Every morning I would rise for an early jog to be greeted with buffaloes and warthogs enjoying their early graze at the lakeside.
While working in the afternoon I was regularly distracted by giraffes casually sauntering by, pelicans cooling off and unfathomable numbers of other birds coming and going. Certainly, things you don't see every day from your office window! It was a little slice of paradise that was going to be difficult to leave!
The Circle of Life
As much as we were here for work, we were also here for play, and we had many opportunities to do so. Obviously, the number one activity in the region (and indeed in the whole country) is to go on safari – which was one of the most eagerly anticipated experiences for all of us.
There are plenty of options in the area, but we did a boating safari around the lake, a night safari – at night, obviously – and an afternoon safari by jeep. I had to borrow a pair of binoculars from a colleague to see all the animals – so you might want to think about packing a pair.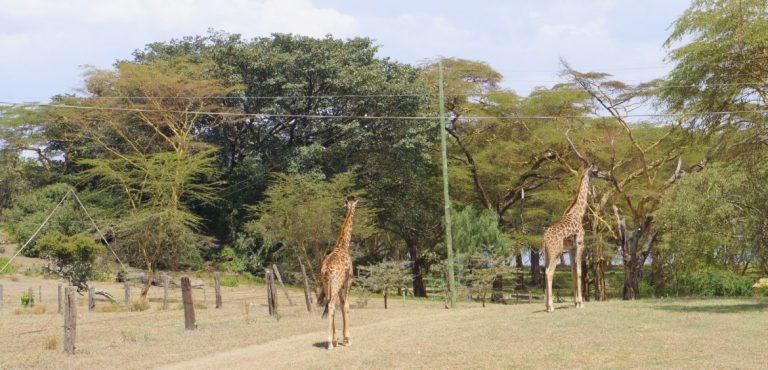 We saw a who's who of African wildlife, from wildebeest to zebras, giraffes to hippos and gazelles to hundreds of birds. It was unforgettable. I wonder how many people sing "Hakuna Matata" while on this trip?!
Other Experiences
It was hard enough to drag me away from the zebras – which were my favourite animal by far – but there are other things to see and do in the area should you get tired of the wildlife.
That being said, you perhaps shouldn't really be here if you're going to get tired of the wildlife! You can explore some of the surrounding towns and villages, enjoy some local Rift Valley red wine, visit indigenous arts, crafts and potter's workshops or take a day trip to the Hell's Gate National Park which is famous for its geothermal activity and – also has wildlife. Sorry, you're just not going to get away from it here.
Safety First!
As ever when it comes to traveling to a country with a hot climate and threat of insect-borne infections, one must always take the proper precautions. Some of these tips we've already touched on, but it certainly doesn't hurt to cover the important ones again should you be visiting the lake and enjoying a safari.
As you should already be doing, always wash your hands before and after eating, and add a little extra salt to your food to balance what you've lost from sweating. Take those malaria pills every day and ensure you've brushed up on what jabs you need up to 6 weeks before you're due to touch down here.
Don't drink the water – boil everything or use water purification tablets or a bottle with filter. Last, but by no means least, don't forget a high factor sun block and a potent insect repellent. Trust me – you're going to need them!
Final Thoughts
A word to the wise – always listen to your guides when you're on this kind of trip, as even though you'll be well looked after, the African wilderness isn't a place to go messing about in. Lake Naivasha was a stunning retreat and an unforgettable experience, and with a bit of common sense and preparation, you'll have a really WILD time. Pun totally intended!
Have you been on safari in Africa? Let us know your experiences!