"Dr Livingstone I presume?" was the now famous greeting that may or may not have been uttered by journalist and explorer Henry Morton Stanley, upon locating the Scottish medical missionary in deepest, darkest Africa, circa 1869. At the time, David Livingston was searching for the source of the river Nile and had been lost to all outside contact for around 6 years.
Nowadays, thankfully for Agness, communication is somewhat more sophisticated, as she journeyed to a continent which still retains much of the mystery that captivated the world in the 17th century. While she wasn't looking for the source of the Nile, she was nonetheless exploring Kenya – one of Africa's most popular tourist destinations. (Incidentally, Dr Livingstone was eventually located in neighbouring Tanzania, fact fans – if only he had GPS.) With Cez recently finishing his Epic Road Trip through southern France and the Iberian Peninsula, it was Agness' turn to jet off on adventures of her own, and so begins her short but sweet "Agness in Africa" series – which sounds nice because her name begins with the same letter as the continent.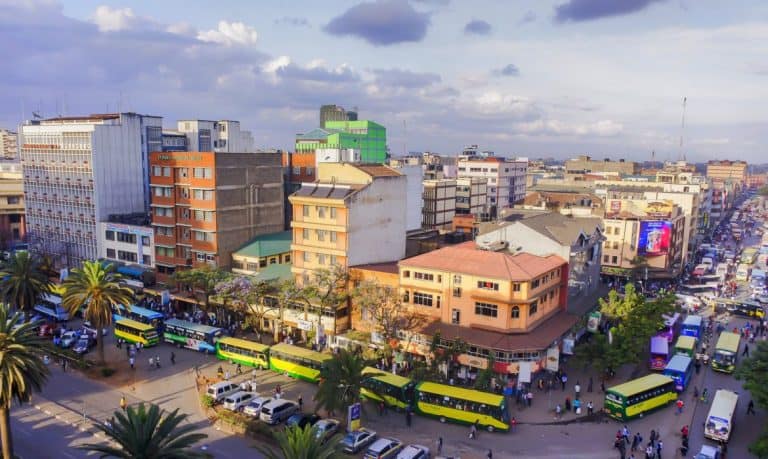 Up first is the Kenyan capital of Nairobi, which is affectionately known as "the green city in the sun."
Before You Go
Some words of caution before you jet off on an African adventure – because it's a continent that has a lot of things harmful to our delicate human systems and precautions must be taken. First thing's first – make sure you're up to date with all your jabs. At least 6 weeks before you're due to arrive, you want to get boosters for typhoid, hepatitis A, hepatitis B, cholera, yellow fever, rabies, meningitis, and influenza. It's a good idea to keep up-to-date with any changes that might occur specifically to Kenya in the run-up to departure. This applies to anywhere you go really! The currency in Kenya is the Kenyan Shilling (KES), which can be handily converted here.
What to Bring
As well as your usual travel pack with all the essentials, you'll want to ensure you have the following. Your health insurance card and/or hard copy of your travel insurance details is an absolute must. DO NOT LEAVE HOME WITHOUT IT! And don't forget your vaccination card – you never know when you'll be asked to produce it.
Everything else is common sense really, but you should be packing high factor sun block, strong insect repellent, malaria pills, and any other medication you might need. Hand sanitizer is extremely handy too. One thing not to bring are plastic bags – they're illegal here and you can go to jail for it. It's time we started doing that in the rest of the world!
Where to Stay
Agness was on a trip with a Poki team – the company she's been working remotely for since 2016! It was more of a family retreat really, but we still did some digging to find a couple of solid, budget options in the city. Manyatta Backpackers incorporates tours and accommodations, with some decent online reviews and pocket-friendly price list.
Further afield but worth the distance is highly rated "glamping" site – Wildebeest Eco Camp, which looks like a lot of fun staying in safari tents with great facilities. In the city centre, you'll have to pay a little more, and the Khweza Bed & Breakfast is a comfortable option only 1 kilometre from downtown.
What to See
Many people use Nairobi as a jumping off point for Kenya's more obvious main attractions (which we will get to in a moment) but there are still some decent sights to be seen in the capital that will keep you busy. Nairobi is one of Africa's premier business destinations, and as such the city is a cosmopolitan metropolis with glass offices and a buzzing, corporate vibe. However, it is also home to some world-class museums, displaying artefacts from a historic tug-of-war between colonialism and tribal cultures.
And then, of course, there's the nature – which is still evident even in a skyscraper-dominated environment. Here are some of the best sights and attractions in the city.
Nairobi National Museum
With a wonderful selection of natural history and culture exhibits – including over 900 taxidermized animals – the Nairobi National Museum is a must visit if you're in these parts. It will keep you occupied for hours and is particularly worthwhile if you're bringing the whole family. It's located just outside the city centre, set in extensive botanical gardens that are perfect for whiling away an afternoon in an equally perfect climate. Human history is well represented too, and the museum boasts the Hominid skull room – apparently the most important collection of human fossils in the world. Basically – a lot of skulls!
Karen Blixen Museum
Fans of the Out of Africa novel (and subsequent film) shouldn't miss a visit to the author's house and museum, dedicated to her life and work in colonial Africa. She lived here between 1917 and 1931 and today it has become one of the most popular tourist destinations in the city. Blixen was a Danish author who penned the aforementioned novel documenting her years in Kenya under British rule and her involvement in coffee plantations here. It's the exhibitions on colonialism that are particularly fascinating.
Giraffe Centre
Before you throw yourselves headfirst into the multitude of safari options in and around Nairobi, pay a visit to the Giraffe Centre, located close to the Nairobi National Park. Here you can gawp at these towering, graceful creatures and learn about the endangered Rothschild's giraffe – the likes of which the centre supports.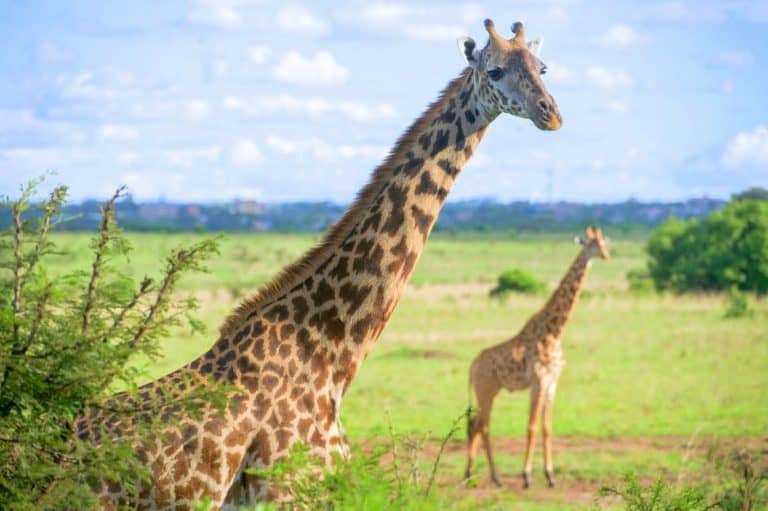 Hand feeding these beautiful animals from specially constructed balconies is a particular HIGHlight. See what we did there?!
Nairobi National Park
A natural progression is to visit the Nairobi National Park, which is as wild as you're going to get this close to the city. It's Kenya's first national park and has an abundance of animals to enjoy in the wild – remarkably not bothered by the proximity to the city, regular human visitors or even being under a flight path.
It's also a rhino sanctuary and home to the world's largest population of black rhinos, who share the territory with lions, hyenas, elephants and giraffes – amongst other creatures and critters too. If you want something more remote – you'll need to get out of the city or consider booking a tour further afield.
Three-day Safaris to the Maasai Mara
The famous Maasai Mara National Reserve is one of the most well known in the world, and if you're looking to spend a little more of your travel fund, it's a great option for seeing the wildlife delights without having it "spoiled" by a skyscraper in the background.
Ask at your accommodation or shop around in the city itself to find the best possible tour package, but prices range wildly and you won't get much change out of $400 for a basic package. If you're on a budget, stick to the Nairobi National Park and ask a lion if he minds moving to a better spot for a photo!
What to Eat
You can find something for every culinary palate in Nairobi, but there's a real Indian influence to proceedings. Those afraid of trying something new can rest assured there are still plenty of "western" eateries catering for more sensitive stomachs! Be careful when drinking water – it's advisable to boil it or purchase the bottled kind before consuming. With the best will in the world, it's not unusual for foreigners to get a bout of "Deli belly" here, so take proper precautions and keep some Imodium handy.
Kenyan dishes tend to be simple but incredibly filling – especially their national food ugali, which is a sort of cornmeal paste. Usually served with cooked vegetables, you're not going to need to eat for a week after!
Much, Much More!
Honourable mentions include the fascinating Railway Museum, The David Sheldrick Wildlife Trust, The Bomas of Kenya and the Hippo Lookout Point. But there's so much more to see and do here in a bustling, colorful and lively city – and have we mentioned the perfect climate? Before we depart though, a word of caution – please make sure that whatever wildlife tour or experience you decide to do is an ethical one that puts the needs of the animals first.
The conservation of the animal kingdom and the preservation of their homes and habitat is very dear to us here at eTramping, so use your common sense! Stay tuned for more Agness in Africa adventures as she leaves the city behind to explore the mysterious and dramatic wilderness – full of creatures you won't find down your local park!
What would you like to see and do in Kenya? Let us know your thoughts!