In today's post, Marek of Indie Traveller shares his tips for traveling Mexico on a budget. While Mexico can be an inexpensive country overall, your cost of travel depends a lot on how and where you travel! In 2012, Marek switched his career as a video game designer for a life of travel, and he's been traveling ever since. On his blog, he regularly writes about cheap places to travel.
Thanks to a pleasant climate, an amazing food culture, and lots of incredible sights, Mexico is a travel destination you simply can't afford to miss.
It can be quite cheap to travel there, too! But do keep in mind that due to being a developed middle-income country and having an advanced tourism economy, it may not be quite so cheap as the ultra-cheap backpacker favourites elsewhere around the world (such as in Southeast Asia).
That said, the exchange rate is now making Mexico cheaper than ever. In 2017, you're getting about 25% more Mexican pesos to the dollar or euro than just a few years ago. This makes it very do-able to travel in Mexico for under a $25 a day, especially by staying in hostels, eating cheaply, and avoiding some of the resort-filled beach holiday spots. The following are some tips for how to best enjoy Mexico on a budget.
Avoid December or January
If your goal is to see Mexico without spending more than you have to, try not to go in the Christmas period, New Year's, and the month of January. This period is way busier and accommodation prices around this time can be at least 30% higher, too. (This in based on my anecdotal evidence and goes particularly for any areas near the beaches.) The low season runs from Easter to about mid-December. Aim for this and you'll save yourself quite a bit of money.
Plan a tight route
Mexico is a huge country, which is a fact that probably hasn't escaped you! Travel guides for Mexico tend to be several inches thick because there's just so much to cover. That means you have a wealth of places to explore, hundreds of facts about Mexico to mention, but due to some of the long distances involved, transportation costs can also quickly add up.
For bus travel, a good rule of thumb is that you'll need to spend about $5 per hour travelled. So if a bus journey is estimated at 6 hours, it will probably cost at least $30. Bus stations normally have tons of ticket booths from a variety of bus companies, so going there and comparing prices in person can often land you a better deal than booking through your hotel/hostel or online. The buses are pretty comfortable and, unlike elsewhere in Latin America, typically run more or less on time.
To ease your wallet, consider covering only to a specific part of Mexico to avoid too many epic (and costly) journeys. The Oaxaca, Chiapas and Yucatan regions are some of the most popular and lend themselves well to a reasonably tight route.
Avoid the mass tourism destinations
Specific pockets of Mexico can get pretty pricey, such as many places in the popular Yucatan region. Cancun, for example, is very resort-focused and mainly aimed at Americans on a short holiday, so everyone here does their best to extract money from tourists as quickly as possible! Nearby Playa del Carmen is essentially one big beach boulevard lined with fancy air-conditioned shops and restaurants. These are not the cheapest nor the best places to go.
Hostel beds in Playa del Carmen go for around $15/night, but they're typically $7 or $8/night in other places like Oaxaca, Puerto Escondido, or Tulum. One of the cheapest places I stayed was the mountain town of San Christobal de Las Casas, where a dorm bed costs as little as $5. I ended up spending under $15 a day there.
On my blog I have some more tips on places to visit in Mexico that are cheaper and not as touristy as Cancun or Cabo.
Enjoy the amazingly cheap street food
Mexico is simply amazing for street food, and it's easily in my personal top 3 along with Vietnam and Thailand.
For just $2 to $3 you can have yourself some very filling tacos. Or tamales. Or tortas. Or… need I go on? Unless you absolutely have to sit down for every meal, just skip some of the restaurants and grab something delicious from that cart on the street corner.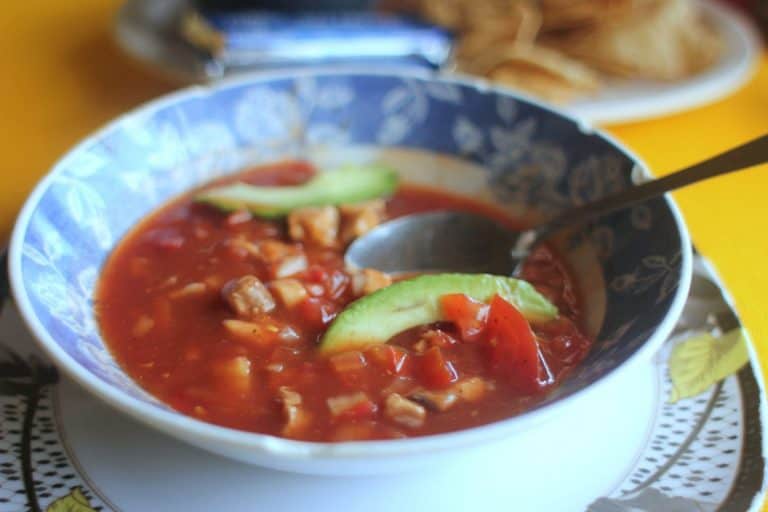 It's not necessarily going to be a light diet in Mexico, so you might also want to go to the local markets for some fresh fruits or vegetables. You can often find little carts selling fresh juices. A cup of freshly pressed fruit juice normally costs about 10 pesos or $0.50.
For sit-down meals, try to find a restaurant that offers a "comida corrida" or "menu del dia" around lunch time. Usually, this gets you some soup, and a rice or beans-based main with some fresh tortillas, at about $3 or less. Go for these set lunches and you can have yourself a smaller meal at dinner time.
Do-it-yourself
Since food and accommodation can be very affordable, your major expenses are likely to be tourist activities. Here you can make some savings by doing things independently as much as possible.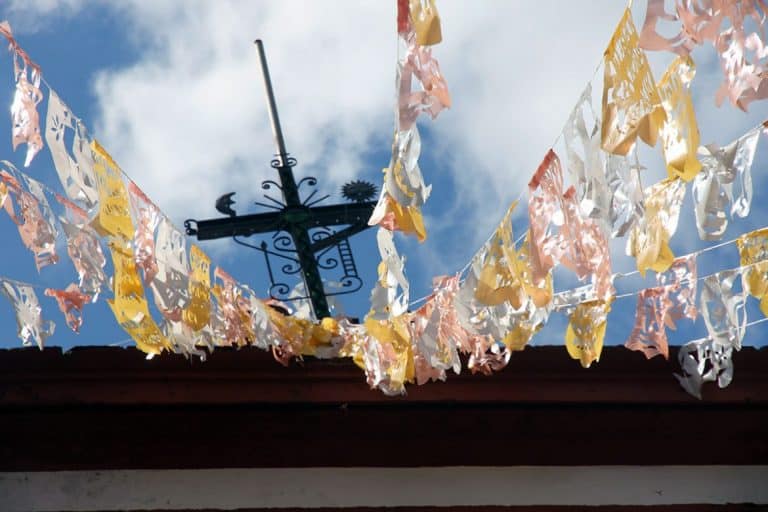 For instance, you don't necessarily need a group tour or a guide when visiting the Mayan archaeological sites. The main ones (including Chichen Itza and Palenque) are easily reached by public transportation, and you can find plenty of cheap audio tour apps for your smartphone if you'd like some background information while you explore the ruins.