Mexico's Yucatan offers stunning coastlines and Mayan ruins. While most holidaymakers spend their time in Cancun, they can also head a little further down the coast to Playa del Carmen and find some of the peninsula's most stunning beaches without as many tourists.
Also, unlike Cancun, these beaches are easily accessible and free.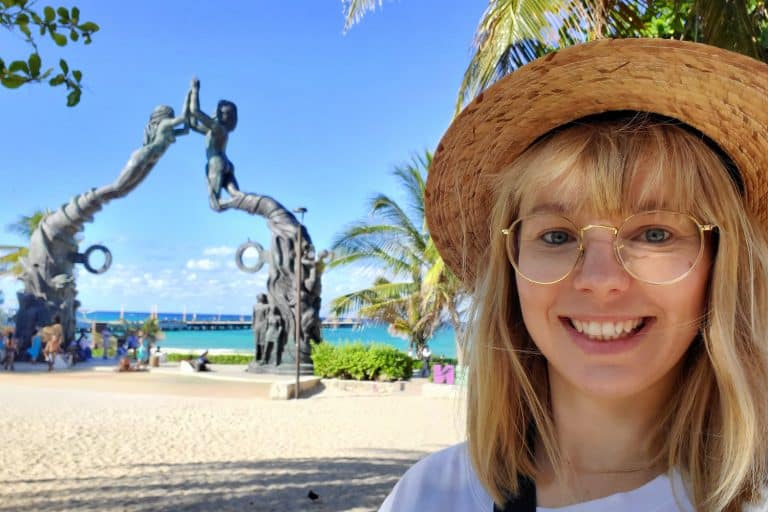 Playa del Carmen is a perfect place for everyone, no matter what your budget is.
From diving, jet skiing to parasailing and taking a Catamaran cruise – you will be amazed by the number and variety of activities here so if you're bored of big cities like Cancun or Tulum, that's the place you should head to next!
What to Expect from This Itinerary
This itinerary aims to give you an idea of how to get the most out of your trip to Playa del Carmen. Most tourists spend their time sitting in the resorts or lounging next to the beach. But there's so much more to offer like countless Mayan ruins and other parts of the Mayan Riviera.
You'll discover how to spend your time in Playa del Carmen and taking a day trip to visit Chichen Itza – one of the Seven Wonders of the World.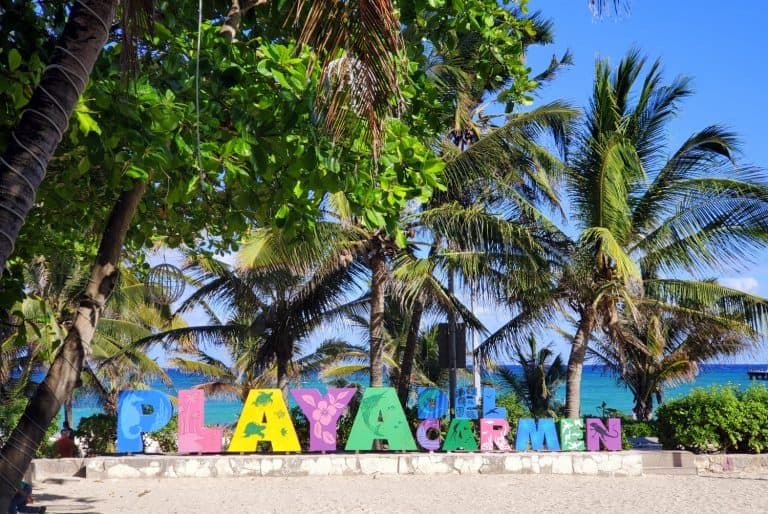 How to Get to Playa del Carmen
The vast majority of visitors arrive at Cancun International Airport. Flights from around both North America and Europe arrive here. As soon as you step out of the airport, you'll find a fleet of buses that go to Playa del Carmen every hour. We have written a guide on how to get from Cancun to Tulum where you can see ways of getting between nearby cities.
The resort lies approximately 70 kilometers south of the airport and takes between one and two hours depending on traffic.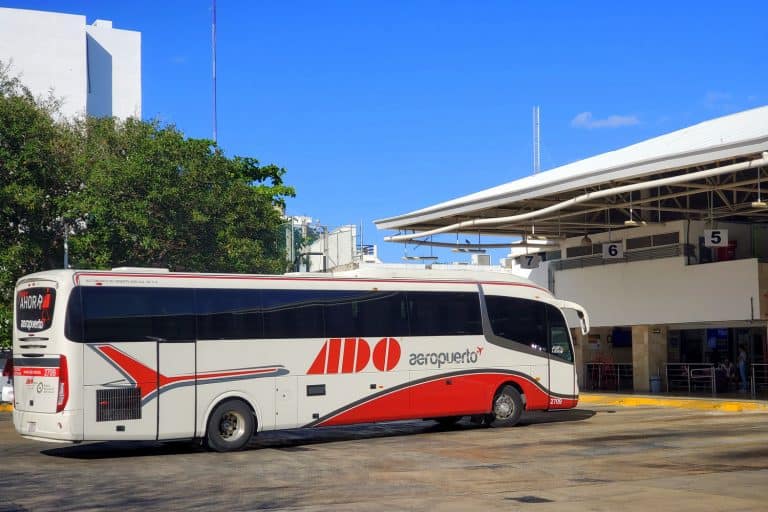 Alternatively, consider hiring a private shuttle straight from the airport or taking a local bus from the ADO bus station in Cancun. It's also possible to get to Playa Del Carmen from other places around Mexico.
This is what I did. The bus journey was very comfortable and it took 1 hour to get from Cancun to Playa del Carmen. It was also very affordable – 42 Mexican pesos for 1 person.
Getting Around Playa del Carmen
The resort area is relatively small, and you can get from one place to the next on foot. But during the warmer months, temperatures regularly hit the 30s (°C) with high levels of humidity. If you don't want to walk, taxis are available on every street. Just flag them down and they'll take you to where you want to go. A single taxi ride shouldn't cost you more than 50 Mexican pesos. If you want to visit some of the places further afield, join a tour. However, the best option is to rent a car in Playa del Carmen so that you enjoy true freedom.
Accommodation
If you want to spend your holiday in luxury, you'll find dozens of resorts and vacation rentals here. However, if you are watching your spending, VRBO would be a great option for you. You can rent an entire apartment 5-minute walk from the beach for $USD10-$USD14 a night – a very affordable price with very decent living conditions.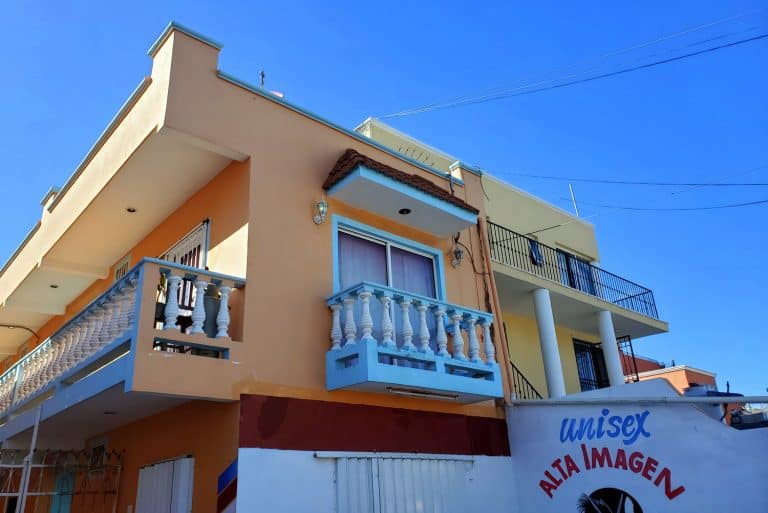 Check out the map below to find accommodation in Playa del Carmen that will fit both your budget and location preference.
Day 0: Arriving in Playa del Carmen
Depending on the time of your flight, you might have the afternoon free if you take a shuttle from Cancun to Playa del Carmen. If you're arriving on a long-haul flight, we recommend that you take it easy on the first night. Grab something to eat and either relax around the pool or have an early night.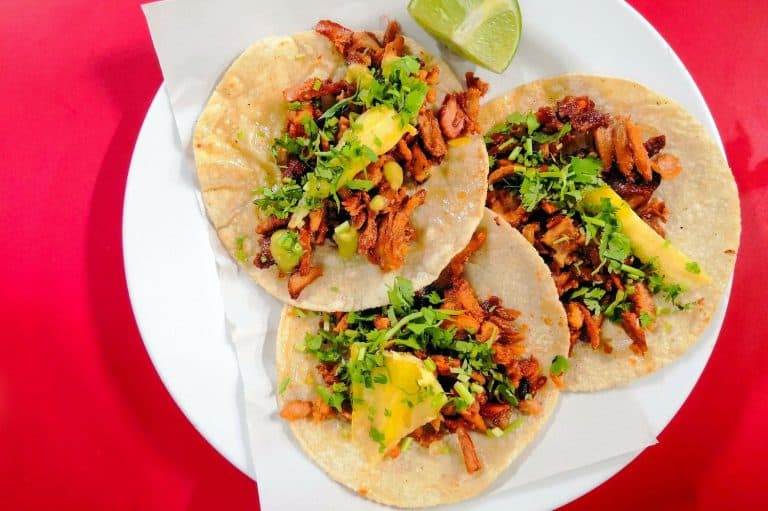 Holidaymakers with more time can make their way to the beaches and soak up the paradise-like environment after a long day of traveling. You'll find several bars lining the coastline for a cocktail or cold beer in the warm evening too.
Day 1: Relaxing on the beach and snorkeling
Day one is all about soaking up the paradise of Playa del Carmen. Start early (places are usually super busy after 10 am) and stroll along the beach after breakfast. Remember to take your camera to snap pictures of the picturesque landscapes.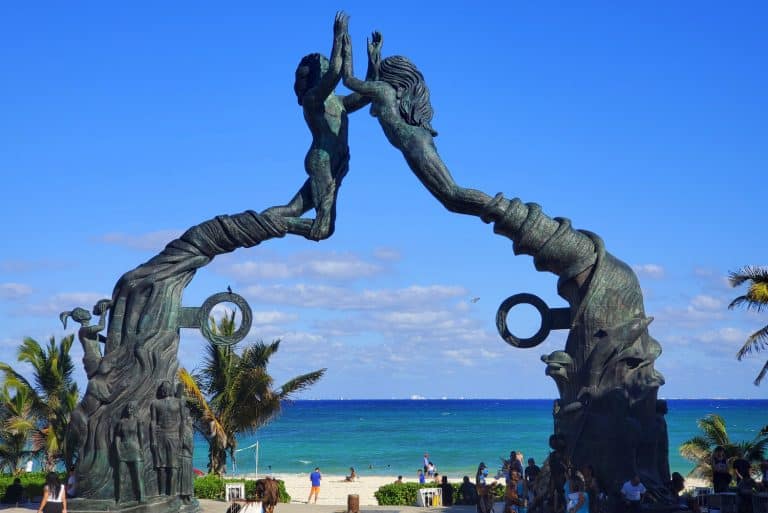 Activity 1: Enjoying Yucatan's best beaches
Playa del Carmen has some of the best beaches along Mexico's eastern coast. White sand curves around the gentle coastline. We suggest visiting two beaches: Playa Maroma and Xpu-Ha. Take a taxi and stroll along both savoring the views of the stunning beaches and the Caribbean Sea.
Activity 2: Snorkeling
After the morning on the beach, it's time to experience the best of Playa del Carmen's marine world. You can arrange a tour from either your hotel or one of the operators along the street. The boat will take you out to three or four spots with thriving marine life. Snorkeling trips usually last a few hours and offer a chance to experience the color and diversity beneath the waves.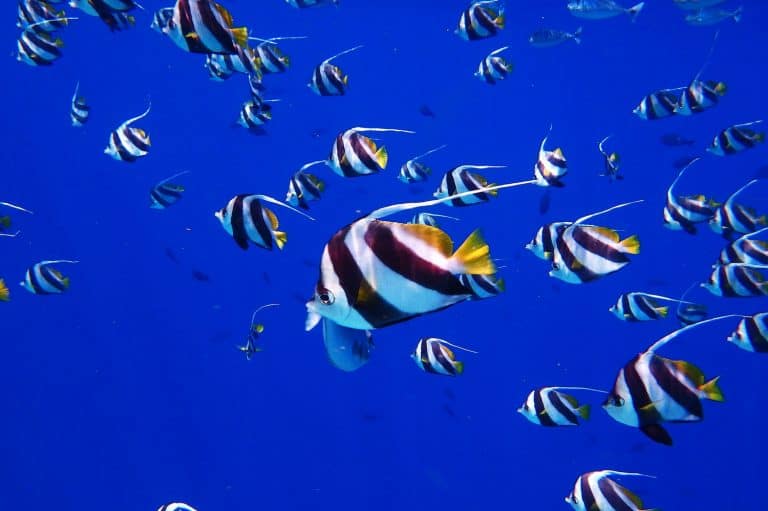 Pro tip: It gets hot in the afternoon, and sunburn is inevitable without taking proper measures. Wear a t-shirt when you're swimming and use waterproof sunscreen.
Day 2: Day Trip to Chichen Itza
Chichen Itza is the world's most famous Mayan pyramid. Tours leave every day from Playa del Carmen to one of the Seven Wonders of the World. You'll have to get up early as most tours leave the resort area in the early morning. First, you'll drive two and half hours to the ruins and have a few hours inside. Grab a guide at Chichen Itza who can explain exactly why the pyramid is so important to both the ancient Maya and modern Yucatan.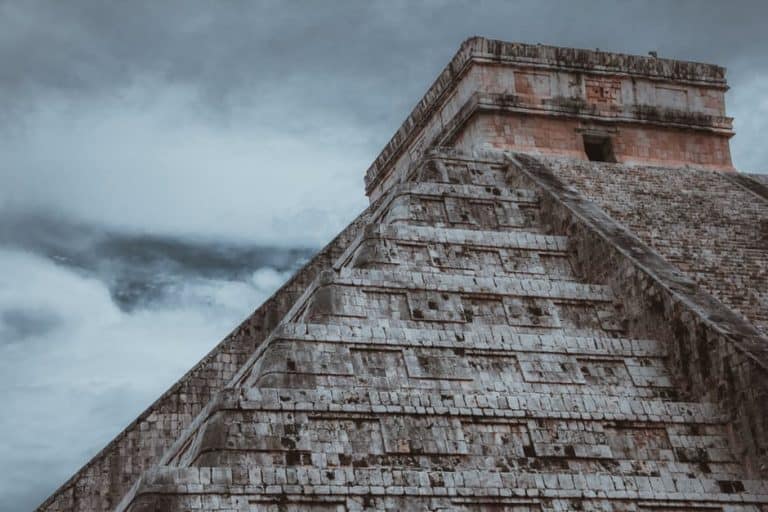 Take note of the exquisite design of the main pyramid, and how each side is perfectly aligned with north, east, south, and west. Then you can visit the ancient ball court and learn about how the Maya played Pak ta Pok – an ancient game where the captain of the losing team was sacrificed.
Expect the day trip to start around 7.00 am and to arrive back in Playa del Carmen in the early evening. When you get home, grab a cold drink in one of the beachside bars to reflect on your trip.
Day 3: Day trip to Tulum
Tulum lies approximately one hour south of Playa del Carmen. The region has a reputation for beaches, Mayan ruins, and cenotes (a type of sinkhole where you can go for a swim). You have three options to visit Tulum: Rent a car and drive, ride in the colectivo (a Mexican minibus popular with locals) or join a tour.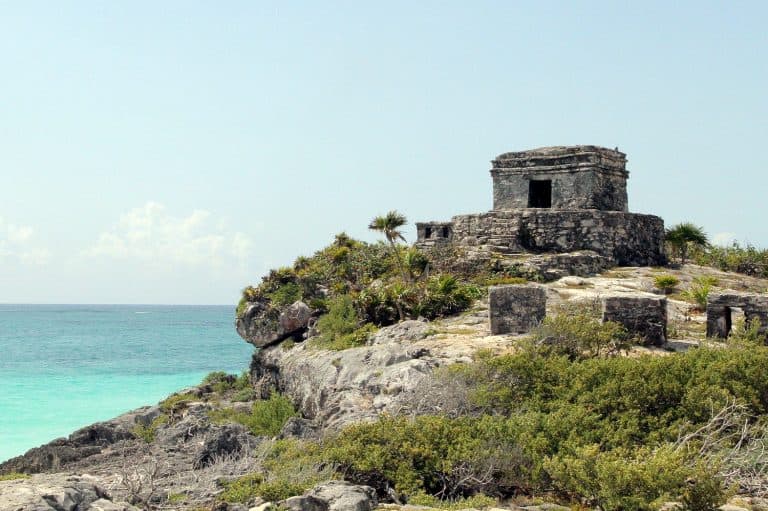 Each has its own advantages. Expect to spend a full day in the region. Start early and get there before the midday heat.
Three days in Playa del Carmen
I hope this itinerary has shown you how to get the most out of three days in Playa del Carmen. Enjoy the region's beaches and go snorkeling. Take day trips to both Chichen Itza and Tulum.
Have you been to Playa del Carmen? If so, share your experience visiting it with us!