When I got back home (Poland) last November 2012, I decided to do some backpacking in random European cities I always wanted to visit as a little girl. These cities were Amsterdam in the Netherlands, Prague in Czech Republic, Oslo in Norway, Berlin in Germany, Brussels in Belgium and Warsaw (with some other smaller villages, towns and cities) in Poland. In order to do it on the cheap I used Couchsurfing (being hosted mostly by natives), took only one return flight (from Berlin Schönefeld to Oslo Rygge) and mostly travelled by trains and buses.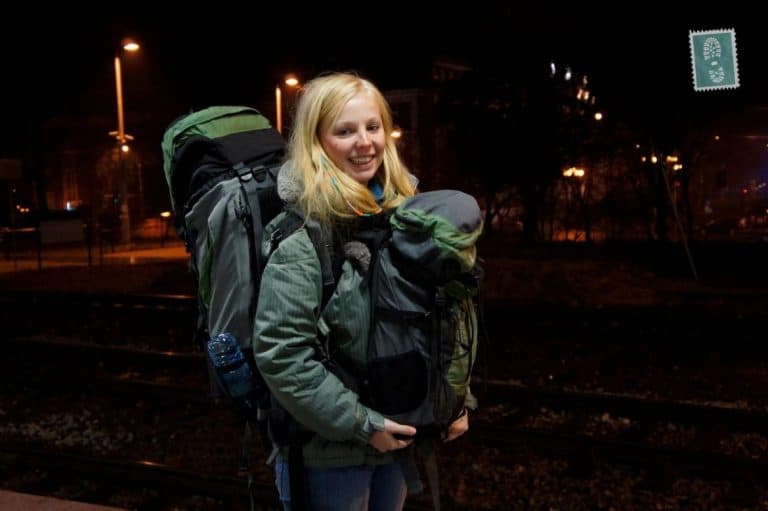 In today's post I would like to share with you some cheap and comfortable means of transport you can use when traveling to these places (Note: I have not been paid for any of those links by any of those mentioned companies).
#1 Polski Bus (English: Polish Bus)
Polski Bus is great value inter-city express coach service based in Poland, serving both national and international routes. The company offers cheap fares from just PLN1 (plus PLN 1 booking fee = $0.6). It operates some of Europe's most modern, high quality and fuel efficient coaches equipped with air conditioning and free Wi-Fi. They serve 19 cities across Poland and Central and Eastern Europe, – including 5 European locations: Berlin, Berlin Schönefeld, Bratislava Prague and Vienna. For more info you can visit their website (available in English).
My experience with Polski Bus:
I travelled with Polski Bus a lot, at least 4 times: from Wroclaw to Warsaw and return (price: PLN35 each way = $11) and from Wroclaw to Prague (price: PLN79 for return ticket = $25). 

The Wi-Fi didn't always work properly on my laptop.

The staff were incredibly nice and helpful
#2 Eurolines Couches
Eurolines couches travel across Europe from the UK. They provide very cheap and flexible bus travels from London to Paris, Brussels, Amsterdam, Berlin, Ireland and beyond. Check out their website for some deals they make every week.
My experience with Eurolines:
I travelled with Eurolines from Amsterdam to Brussels, took me about 4 hours to get there and I paid 20 EURO (20 EURO for the ticket, 3 EURO for service fees and taxes and 5 EURO for my insurance). I booked it last minute but if you do it in advance you can get a ticket even for 3 EURO.
#3 Ryanair Flights
I don't like flying with Raynair if I can be honest. This company has one of the cheapest flights available when flying within Europe but the way the customers are treated is unacceptable. They want to get every penny out of you, the staff are unpleasant and never smile. Moreover, there are so many extra payments hidden you don't even realize when booking your tickets with them. However, my Taiwanese host in Prague found a great deal for me, a return ticket from Berlin to Rygge for $77 (the total price). At that time Ryanair had awesome deals on flight from/to Berlin, Oslo, Paris, Prague, Poland, Spain and Italy – all below $80 per person for a return ticket.
#Arnold vans
Arnold is a small but fast-growing company picking up people from their homes and taking them directly to the given address in Germany, Holland and Belgium. There are maximum of 8-10 people in the van, the drivers are amazingly friendly and the prices are pretty low. Check out their website for more info.
My experience with Arnold:
I paid 50 Euro ($66) for being picked up from my flat in Poland and safely taken to my host's flat in Amsterdam.

I had a lot of fun with the drivers and other Polish people traveling to Rotterdam and other smaller Dutch cities.

It took us 8 hours to get to my destination.

There were 2 long stops on the way (could be more if we needed).
Some transport tips:
In Amsterdam you can walk almost everywhere, there is no need to take any buses, trains or taxis unless you try to get to Amsterdam Amstel to catch your Eurolines transport. The ticket costs 2,60 EURO and it takes about 25 minutes (a few stops from the central station).
If you want to get from Brussels to Bruges the return ticket costs 9.90 EURO and you can get it at the North station (takes 54 minutes to get there). The trains leave every 15 minutes, there are 2 trains per 1h every weekend.
It is much cheaper to book your flight from Berlin Schönefeld (easy to get to by U-Bahn – Berlin metro) to Oslo central airport, not the Rygge one as it takes up to 1 hour to get from Oslo Rygge to central bus station in Oslo city center and the tickets are dead expensive (240 Norwegian crowns with student discount for a ride = $43!, operated by Unibuss Ekspress).
Getting travel insurance is always recommended!
What's your favorite budget Europe transport? Share with me in comments.