Traveling within Amsterdam is straightforward and convenient, but pricey. The easiest way to get around is by bicycle, which is also preferred by locals and is an integral part of Amsterdam culture what I absolutely love! There is an extensive transport network connecting city districts, and commuters can choose a variety of methods to reach their destination as efficiently as possible. This includes the train, tram, metro, bus and ferry, of course.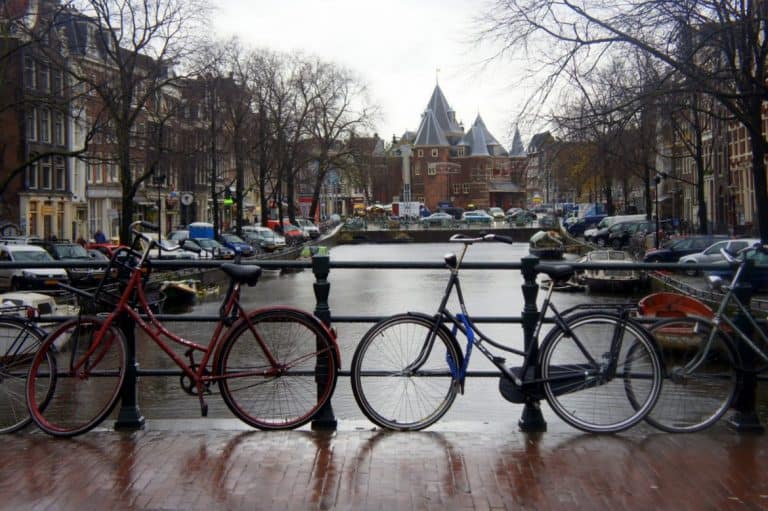 OV-Chipcard
The OV-chipcard is an electronic card with a built-in chip for use on all public transport in Amsterdam, including buses, trams and metros. You can purchase a card at kiosks, newsagents, supermarkets and ticket bureaus in Amsterdam and Amstelveen.
Please note: the cards are not valid on some regional buses or trains (including to/from Schiphol Airport).
Choosing the right card for you
The OV-Chipkaart can be topped up with credit in euros, or you can buy a single or season ticket. There are three different cards to choose from:
Personalised card – you can buy it online at

ov-chipkaart.nl

(website available in English). It costs 7.50 euros and is valid for 5 years.
Anonymous card – you can buy it at the ticket office or station vending machines. It also costs 7.50 euros and is valid for 5 years.
Disposable card – you can purchase it at station vending machines or on the tram. It can be used for one hour after validation. It costs 2.80 euros.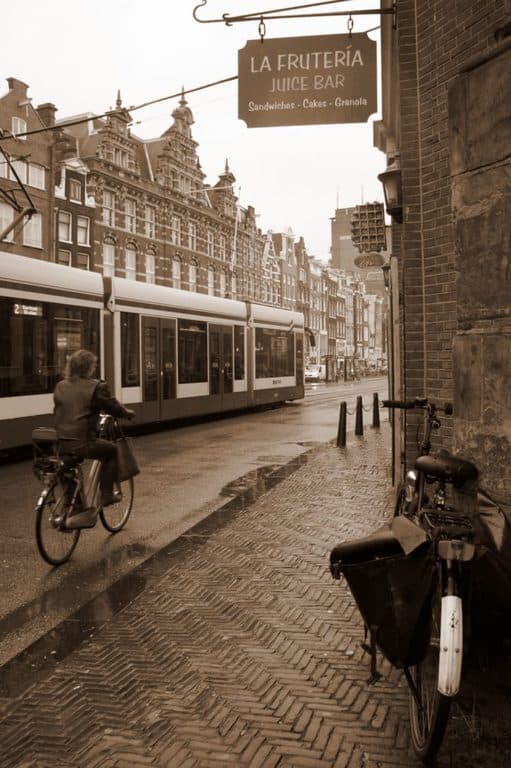 Checking in and checking out
It's extremely important to check in and check out when traveling with your OV-Chipkaart. When you start your journey, hold your card up to the reader until a green light appears. A bleep sound will indicate that your card has been read. If you change to another bus/metro/train, you have to check out (by scanning your card at the machine) and check in again at your next stop. If you forget to check out, the card will no longer be valid and you may risk a fine. For a comprehensive list of OV-chipcards and prices, visit gvb.nl.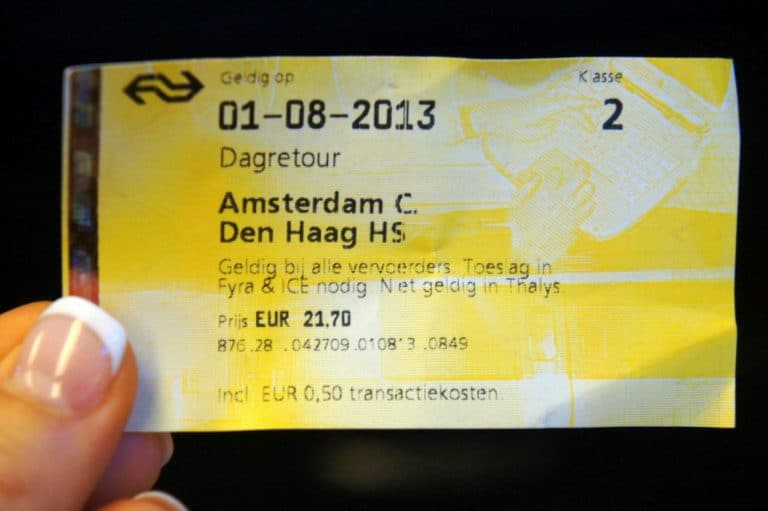 Getting around
Bicycle
In addition to maintaining good health, the flexibility of keeping to your own timetable, and the convenience of parking compared to that of a car, bicycling is the best way to navigate Amsterdam.
Train
Trains in the Netherlands are typical used for longer journeys, either to another town or city, or to travel across Amsterdam. Trains are very reliable unlike trams. The ticket prices vary from 8 euros to even 40 euros depending on the place you are heading to. It takes approximately 25 minutes to reach Utrecht and Leiden, less than 1h 20 min to get to Hague.
Tram
Trams are very common in Amsterdam, which routes heading out from the center in all directions. Trams are ideal for short journeys around the city, but they are often either late or cancelled due to bad weather conditions.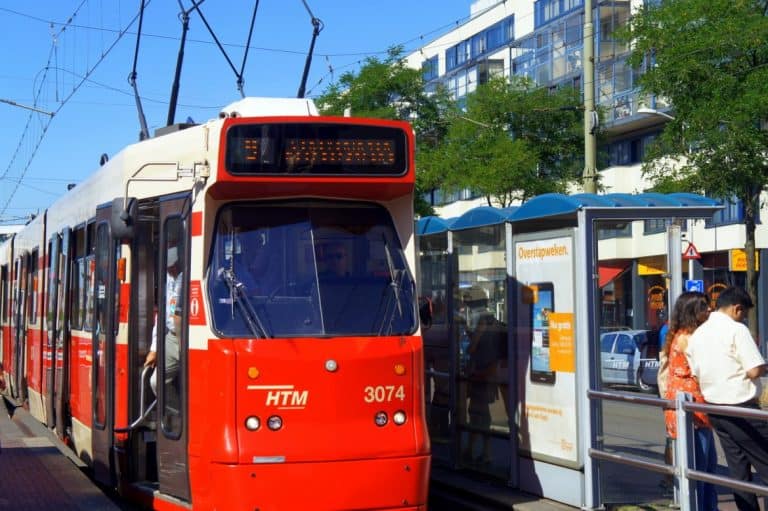 Metro
Amsterdam's metro runs underneath the centre, from Central Station to he outer districts. This can be a fast and efficient way to travel.
Bus
Amsterdam operates a full bus network, which will take you anywhere you have to go.
Ferry
Behind Central Station, ferries hustle their way across the River IJ, transporting passengers to various locations in the north of Amsterdam. Some specialist ferries also travel along the river to other districts of the city.
Taxi
Taxi Amsterdam is definitely the most expensive mean of transport in Amsterdam. They can be handy when traveling to and from the airport though, and the cost may be comparable to the other modes of transport. Otherwise, it will be much cheaper and quicker to catch a tram.
Useful travel info
You can easily plan your route by using 9292.nl website. It will tell you what train/tram/metro you should take, what time you leave and arrive at your destination and how long the journey lasts. If you want to check out your train connections, visit ns.nl. If you bike a lot, you may find routecraft.com useful.
My experience
A day after I arrived in Amsterdam, I bought my own bike. It costed me 60 euros and since then I've been cycling daily (mainly to reach my school and work).
It takes me approximately 20 minutes to get to my uni and 35 minutes to get to work in the morning. The road are surprisingly empty between 7 am and 9 am, but passing through Dam Square after 5 pm is a real nightmare (way too overcrowded). Sometimes I use metro or tram (less than once a week) which costs me 5.60 euros for return ticket. Trams are unreliable, but metro and trains work great. If you are looking for a nice bike in Amsterdam, you may want to join one of Facebook groups called Marketplace – Amsterdam where people post things to sell/buy on a regular basis.
Is riding a bike across Amsterdam on your bucket list?