You can now download this article as an app and get an offline map so you can go and see these places yourself.
Dongguan is a large city located in central Guangdong province, China. It will always have a special place in my heart as I have been working here as an English teacher in one of private kindergartens and living like a local for more than a year.
I have recently realized that I have not written anything about Dongguan yet. It's a real pity though, as it's a very interesting place to explore and live in. It has a perfect location as it borders with Guangzhou, Huizhou, Shenzhen (three most common business cities in China) and the Pearl River.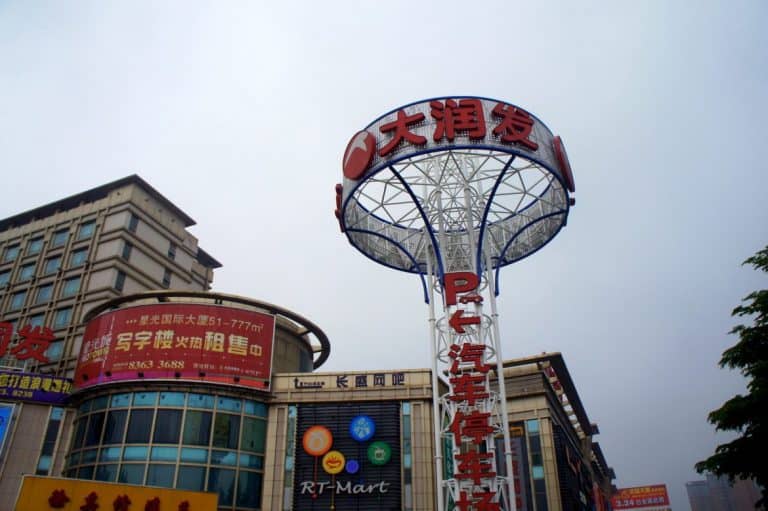 Surprisingly, Dongguan has earned a reputation as the "sex capital of China" and it's home to one of the world's largest, though largely empty, shopping malls, New South China Mall.
Its humid subtropical climate makes it a great place to live in as it's mostly sunny and bright.
One of the things I love the most about Dongguan are its festivals – so colorful, interesting and fun. During my two years spent here I participated in Dongguan Lingnan Arts Festival (January), amazing Qingxi Flower Festival and Tea Tea Garden Festival (April) and Fenggang Hakka Art Festival (During the Lunar Mid-autumn Festival). The whole city is decorated with Chinese lanterns and flags and all locals get so excited!
Dining out in Da Lang
Dongguan is divided into districts and I live in Da Lang district. It is not a touristy place at all (although many travelers come to cycle the nearby Songshan Lake), but you can still experience different (than Chinese) cuisines such as Japanese, Korean and even Italian. The city has a lot to offer when it comes to food. You can either go for street food or try some traditional Chinese dishes.
Street food
Street food in Dongguan is cheap and perhaps a bit dirty, but this is what you should expect when visiting China and eating from street vendors.
The options here are seemingly endless.
You can dig into local baozi, jiaozi (both steamed and served in a tray), tea eggs (eggs hard boiled in green tea and soy sauce), qiang bing (lightly salted dough with chopped spring onions), BBQ pork and chicken meat as well as seasoned lamb kebabs and Taiwan shouzhua bing (Taiwanese pancake stuffed with eggs, ham, bacon, cheese and de-boned chicken drumsticks).
The prices of single meal varies from RMB 2 to RMB 15 depending on what you order. A bowl of noodles costs usually RMB 8, fried noodles are for RMB 5-12 and jaozi can be purchased for only RMB 3 (a plate).
Dongguan offers a great variety of affordable Chinese breakfasts (see prices attached in my blog post) which are so delicious. A day without soy milk and a couple of you tiao in the morning is never going to be a good day, trust me.
Street vendors are located all over the city so grabbing a dinner, lunch or snacks will never be a problem here. I often eat baked sweet potatoes, steamed corn, dim sum and plenty of fresh fruits and veggies.
Traditional Chinese and Western food
Traditional Chinese food in Dongguan is mostly available at pricey restaurants and hotel buffets. It is mainly characterized by its unexpected taste and aroma and perfect combination of herbs and spices.
A typical meal in a restaurant (a bowl of rice, fish or chicken served with a plate of deep fried veggies of your choice) costs between RMb 30 – 100.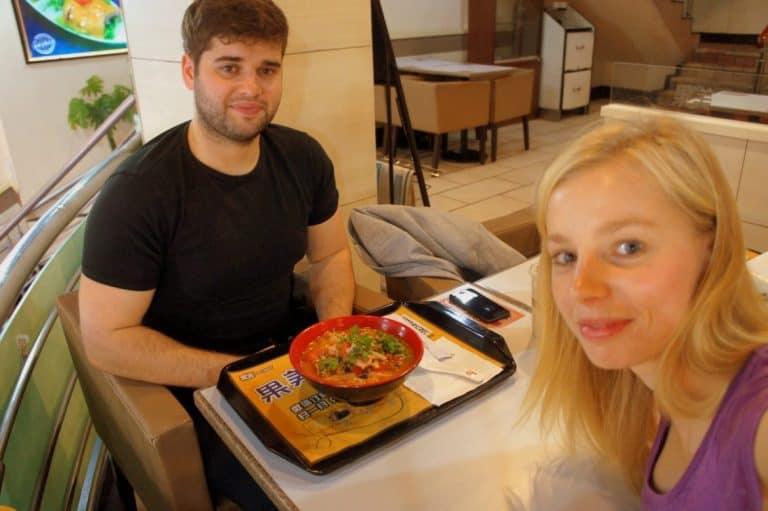 Da Lang is also full of Western fast food restaurants. McDonald's and Pizza Hut are very famous here, but I am more into sushi bars and Korean restaurants where a delicious and affordable food is served.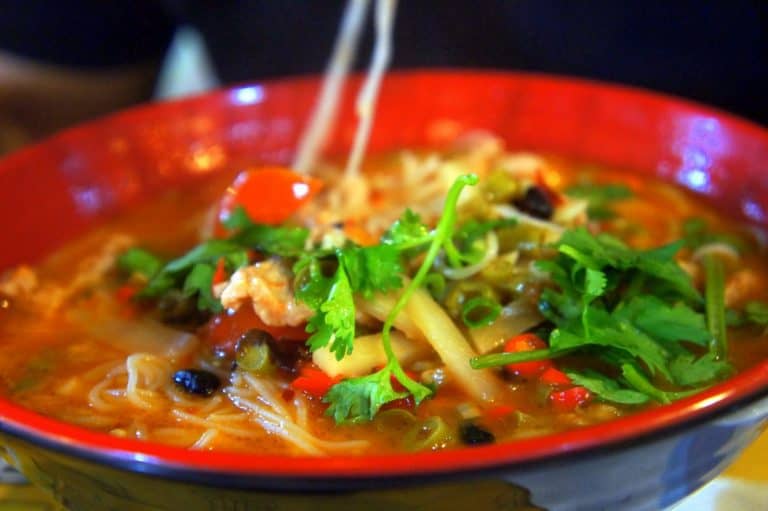 Top sightseeing spots in Dongguan
Visitors looking for a variety of cultural attractions in Dongguan (not Da Lang) will not leave disappointed with so many options to choose from. The city offers numerous renowned heritage sites that China is famous for around the world. Here are top sightseeing spots I would recommend you to visit:
1) Gate of Ying'en Tower
It is located near Cultural Square and hails from the Hongwu period of the Ming dynasty and was a part of the original circumvallation in besieged Dongguan. It also features charming fountains and green areas where you can chill out, dance or jog.
2) Opium War Museum in Dongguan
You will love this place if you are interested in Chinese war history. The museum has interesting exhibits that feature sound and light.
3) Jin'ao Tower
The tower is 100-foot high and 400-year old completed with stone staircase and beautiful gardens. You can take some nice photos of the city from top.
4) Songshan Lake
Songshan Lake is an extremely popular hangout for locals and visitors alike, especially during the summer heat. It's a perfect tourist spot for cycling fun as it has quite a number of picturesque spots for rest. I go there very often to cycle, jog or just walk around on Sunday evenings.
5) Pomegranate Flower Park in Dongguan
It is Located in Tongling. The aptly named Pomegranate Flower Park hails from the Ming dynasty Wanli years and features the impressive 100-foot tower and many other interesting sights.
Transport
I am impressed by local transportation in Da Lang. Taxis, local buses, motorbikes, trains – the city has it all. The public transportation is very affordable and you can get from one place to another very quickly. A single bus ticket costs only RMB 2, but you can easily cycle from one place to another.
The city's rapidly developing economy is matched by the development of its transportation infrastructure, a result of careful planning. It now plays a vital role in the communication line between Guangzhou and Hong Kong as well as with the cities lying along the Pearl River.
A bus from Da Lang to Guangzhou or Shenzhen leaves every 30 minutes. The journey takes around 2 hours and costs no more than RMB 60.
You can take buses to a number of provinces of China and also to other districts of the city. The six bus stations built in the urban area of the city can definitely satisfy any travel needs. If you don't like buses, there is a train station from where you can travel to such big cities as Hong Kong, Beijing, Shanghai or Xi'an.
How do you like Da Lang? Would you like to live here for 6 months or longer?