Something that we've noticed when traveling for a long period of time is the questions you're likely to get asked from fellow travelers and hostel guests. Most people you meet in hostels are there for anything from a short vacation to maybe a gap year, but it's rare that you meet someone who says "I've been on the road since 1983!"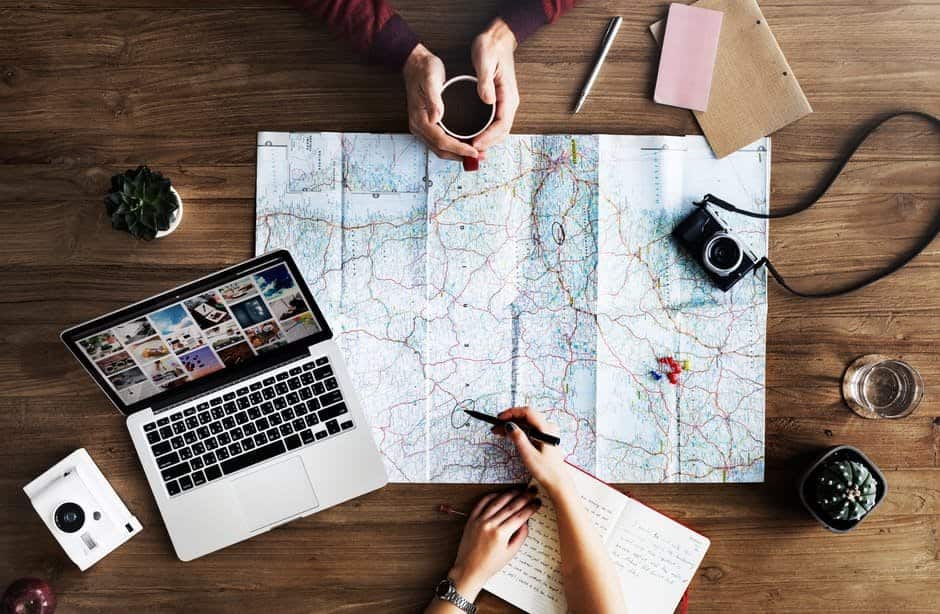 We've not been on the road since 1983, but we still get asked a lot of questions being long term travelers. One of the more interesting things we often get asked is:
"how long do you decide to stay in each place?"
The short answer to this is … we don't really know!
It comes down to a number of factors. I think the most obvious one is – it depends if we like the place. If we're somewhere comfortable, with great weather, good food and awesome people – well it's a no-brainer that you're not really going to want to leave that! And we've been in some really great places that fit that description all over the world, and stayed longer than four years! China is a great example. Cez worked here as a teacher, and the affordable cost of living, the climate and the chance to meet amazing local people makes us never want to leave!
We get so much opportunity to explore this amazing country too, so we can see it being our base of operations for a long time yet. If it ain't broke – don't fix it!
Unfortunately, on the other hand, there are those places in the world that you just want to get out of as soon as you arrive. Maybe the weather is horrible? Perhaps the insects and bugs have been freaking you out and eating you alive?! You might have had a problem with some of the locals or just a horrible time at some dirty accommodation? Maybe, like us, you had a bad experience eating the local food and you just couldn't hang around any longer. Our stay in the Philippines turned sour because of some dodgy street cuisine and we got out of there faster than you can say "sell my timeshare!" Seriously, there's no way we'd be going back there even if someone offered us a free holiday home!
But different travelers have different experiences. We know travelers who have a wide variety of mantras when it comes to deciding how long to stay in a place, or when it's time to go. For some people, it's just when the budget is up. For others, it can depend on falling in love! Oh yes, it happens on the road – and just when you think you're going to move on, suddenly you find yourself head over heels with a local girl or boy, and you're never going to leave! You have been warned! Another travel friend lives by this piece of advice – "if it's good for me, and I'm good for it – then I stay." Not a bad way of looking at it!
There's no hard and fast rule about deciding how long you remain in a city or country, and it totally varies from person to person. We know people who have totally loved somewhere like, Dubai for example, but we were only a few days! Another friend had horrible experiences in Baku, Azerbaijan and he left there faster than you can say "I never want to come back here as long as I live!" But other friends have loved the place. Different strokes for different folks! One person's dream is another person's nightmare! One man's trash is another man's treasure! One woman's pearl is another…well…you get the idea!
We feel that so long as we don't outstay our welcome anywhere, and we're happy, comfortable and enjoying whatever city or country we currently find ourselves in, then we could stay indefinitely.
Thankfully, there aren't that many places on our travels we've wanted to get out of faster than you can say "why did I bother getting a visa?!" But you never know what's around the corner. The only way you'll ever be able to find out how long is too long – is if you just go!
How do you decide when to stay and when to go when traveling? Comment below to share your ways with us!