During our last visit, Macau has surprised us with many things such as enormous skyscrapers with fancy design, delicious egg tarts, poor areas located just in front of stunning Portuguese architecture, bakeries and coffee shops located everywhere, the smell of smoked pork meat in the street and the whole city being closed till 11 am.
Although Macau is perceived by many as one of the most expensive places to visit, there are still plenty of budget-friendly activities you can enjoy here. Actually, we found more free spots to sightsee in Macau than in Hong Kong! Whether you are traveling with kids, friends or solo, there are few things that, in our opinion, must be done when visiting the Las Vegas of China.
1. Taste Egg Tarts.
Our culinary experience in Macau on the cheap was one of the most unforgettable things we have done here. For us, travel foodies, there is nothing better than trying new food and mixing different flavors. Macau, without a doubt, is a place where you will appreciate a great mixture of Portuguese and Chinese cuisine, well known for its steamed or boiled seafood, grilled and roasted pork/ beef, egg tarts and seaweed egg rolls.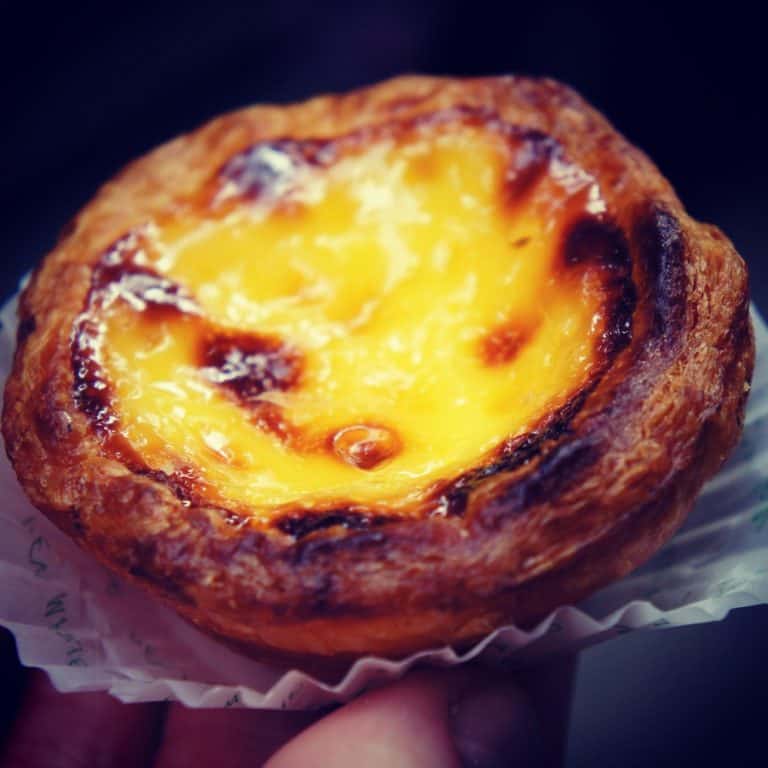 Pastéis de nata- known as egg tarts, are one of the most common local delicacies. They are creamy, soft and delicious and taste best hot. You can have them with a glass of Portuguese red wine or an espresso!
2. Stroll down the Senado Square.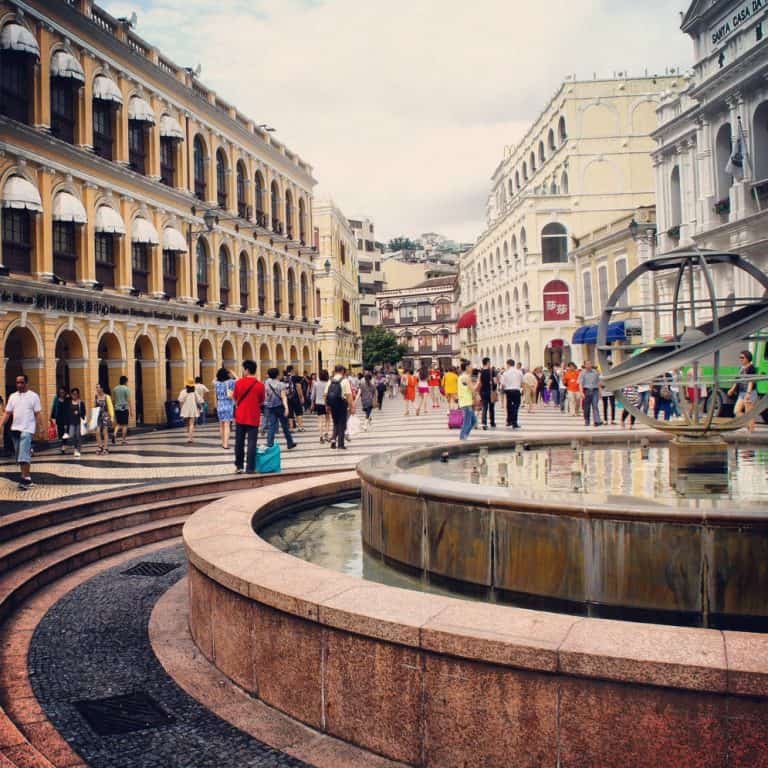 Senado Square is Macau's urban center where all big events and national holiday celebrations take part. When in Macau, it's definitely a must see place for two reasons.
Firstly, it's a cozy and laid back place where you can relax, stroll down the streets admiring wave-patterned mosaic colored stones and Portuguese styled windows and walls and drink a nice Portuguese espresso on a sunny day.
Secondly, the whole square looks stunning at night! Are you traveling with a partner and looking for a romantic spot? Here it is!
3. Explore Ruins of St. Paul.
Ruins of St. Paul are the highlight of Macau.
These 17th century ruins are the main touristic attraction of this place.
Although the place is incredibly crowded every day, there is no excuse to grab a tour guide, walk there and learn some stuff about Portuguese history, architecture and art.
4. Get to Monte Forte and see Macau from above.
Monte Forte is a famous Macau fort which features a public park, an observatory and the Macau Museum. Built in the 16th century, it was used as a military base.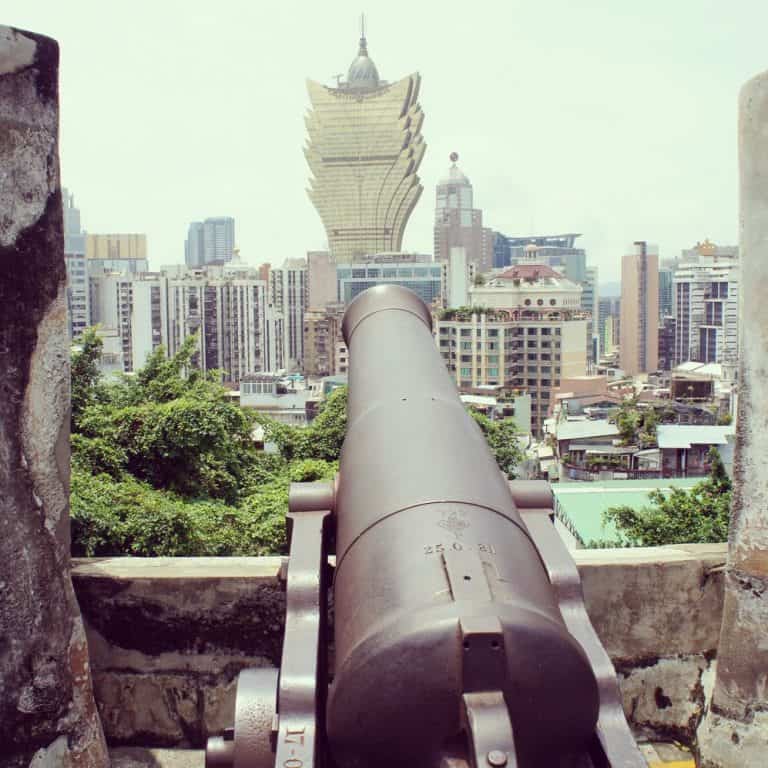 It is located a few meters walking distance from the famous ruins of St. Paul Church so you can visit these two attractions at once! Monte Forte is being preserved perfectly and it is open to visitors every day (free of charge). You can enjoy a stunning view over Macau from here!
Now tell us that Macau is expensive…
What would be your favorite must-do thing in Macau? Craving egg tarts or maybe a romantic walk through Senado Square?