Florida is one of the most popular holiday destinations in the United States, and millions of travelers flock there every year, lured by the promise of sun, sea and sand that "The Sunshine State" has to offer.
Home of many upmarket tourist attractions, such as Walt Disney World and Universal Orlando, it is nonetheless still possible to enjoy the sights, sounds and cities of your Florida holidays 2014 on the slimmest of budgets. Here are a few lesser-known destinations that will help you squeeze more out of your dollars on a trip to Florida.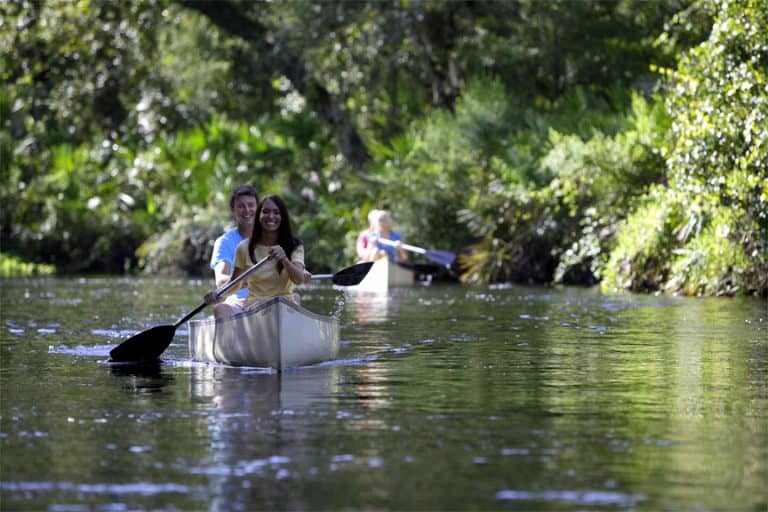 Everglades City
If you think Florida is all about beaches, then you're in for a real surprise, as the Florida Everglades also attracts millions of visitors each year.A protected region of tropical wetlands in the southern state, the Everglades promises miles of stunning nature to hike, completely free of charge. Exchange the guided boat tours for hiring your own canoe and you can split the $24 rental with up to two other people.
For somewhere to base yourself on your adventures, Everglades City offers a tranquil escape from busier centres like Orlando, as well as lots of opportunities for fishing and sailing. The Museum of the Everglades offers free admission to all visitors and gives a great insight into the natural and social history of the area.
Downtown St Petersburg
If the quiet lull of Everglades City isn't quite your thing, then Downtown St Petersburg offers a number of low-cost cultural attractions for tourists.
Often referred to affectionately as "St Pete", Downtown St Petersburg has many sights and attractions. The Morean Arts Centre offers visitors the chance to view the best of St Petersburg's artworks at the center and the nearby Morean Hot Shop for less than $20, and the tickets last 30 days, allowing for repeat visits. Or, if you like your arts to be live, then American Stage Theater Company offers high-quality productions on a "pay what you can" basis.
For food, head to Central Avenue and treat yourself to some of the city's best culinary delights for great prices, such as lunch for $10 or less in participating restaurants.
Pier 60, Clearwater
You've heard of people talk about South Beach in Miami, but Pier 60 in Clearwater might just have a more unique Florida experience and it's much more budget-friendly.
Voted "Best Beach Town in Florida" by USA Today readers in 2013, Clearwater is a great place to go to wind down. It only costs 50 cents to walk along to the end of the pier while experiencing the "sunset celebration"; a cocphony of musicans, acrobats and street performers.
Over on dry land, it costs nothing to wander along Beach Walk, a pedestrian-friendly street that's lined with palm trees and offers travelers on a budget the chance to spend the rest of their money on ice cream and another free pastime: people watching.
Have you even been to Florida and have some budget travel tips to share with us?