When traveling, you do not want to be turned away at the checkpoint to find your rucksack is not a carry-on bag. Neither do you want to hike with a heavy pack. That's why I chose 8 best small backpacks out there. So without keeping you waiting, let's get on with this review.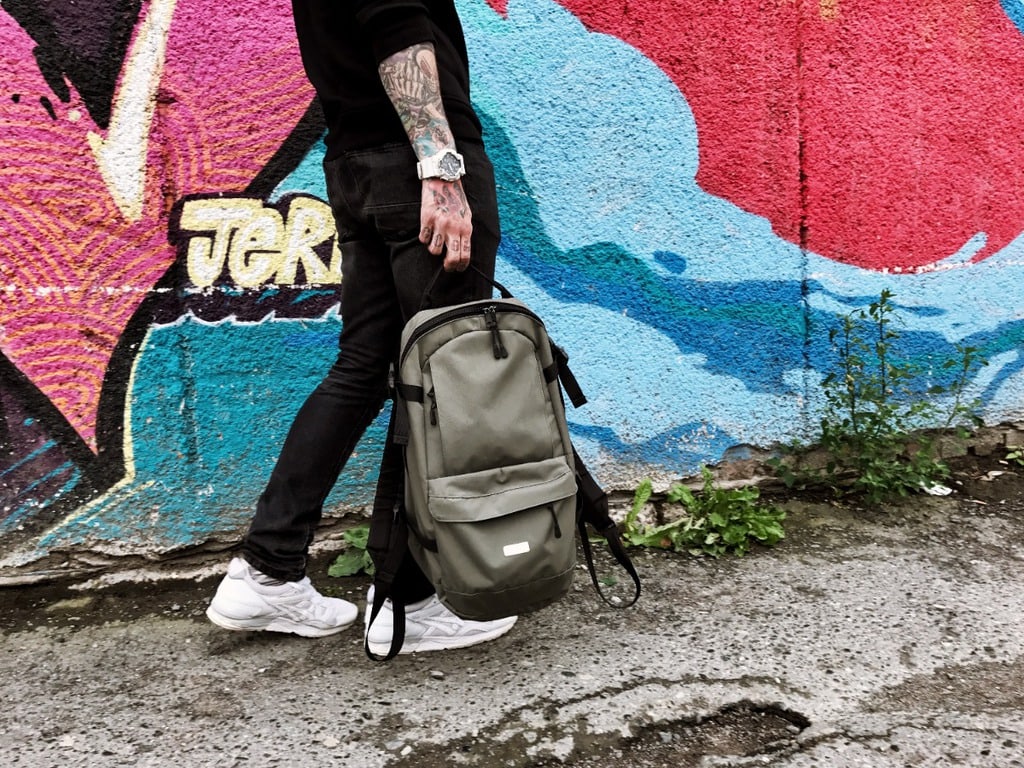 What is the Best Small Backpack?
We have compiled for you the top 8 Best Small Backpack in 2023. In this article we go through the products that we have used ourselves, checked what other users thought about them and we ranked them accordingly.
With years of experience with compact backpacks and having used several small backpacks you can trust our review.
Moreover, you can scroll to the end of this review to see our mini buying guide as well as the answers to some of the frequently asked questions about small backpacks.
Verdict
To summarize, we have gone through dozens of small backpacks and decided that 8 are worth your consideration. Out of these, the absolute Best Small Backpack is Thule Lithos Lightweight Backpack which we highly recommend as our overall best.
If money is not an issue, you can consider Pacsafe Venturesafe GII Anti Theft Backpack as this is our Premium Pick.
Otherwise, there's no shame in spending prudently, Simple Wanderer Modern Backpack is the Budget Option.
Our other reviews you may find useful in your research:
What You Should Know Before Buying small backpacks
Overview
A good travel daypack can be a handy carry-on when going outdoors. It is important to buy one that suits your requirements for the activity you have in mind. Since there are many travel daypacks in the market, I have researched to find the best ones for you. I have also compiled some features that you should consider before buying one.
Daypack Material
Travel daypacks are made out of different materials depending on their use. If you want a travel daypack that will last long, consider those made of Nylon fabric. This fabric is lightweight and reduces the strain of loading on your back. Most travel daypacks have inner padding that protects your electronics and other items.
Daypack Types
There are different types of daypacks in the market, and they are categorized according to their functionality. General backpacks feature several pockets for organization and are best for short commutes to school or work, while climbing daypacks come with external gear loops for carrying mountain climbing essentials. Hiking daypacks will feature some padding on the back and shoulder straps for comfort and special pockets for water bottles or hydration bladder.
Waterproof vs Water Resistant
When buying a travel daypack, it is best to get a waterproof or water-resistant one. The materials should be thermoplastics, which will give you top performance. However, the design requirements for a completely waterproof bag can also limit its functionality for travel.
Water-resistant daypacks can either keep a little rain from penetrating your pack or protect your items in a heavy downpour. The performance depends on the fabric finish, which can be DWR coating or a simple water repellent coating on cheaper bags. Premium daypacks use fabrics like sailcloth to trap moisture to prevent the water-resistance coating from wearing out.
Durability
The material used for construction determines how long the daypacks will serve you. If you want a long-lasting bag, consider those made of nylon fabric, which will give you better longevity than polyester. Also make sure that the shoulder straps have some padding that is less likely to wear out and it also reduces the strain on your shoulders. A good daypack is one with an internal frame which is lighter and more durable than one without. However frames and padding also mean that the bag will be less portable.
Capacity
Most travel daypacks have a capacity of between 20L to 30L, depending on what you want to put in. If you are going hiking, a daypack with a 30L capacity will be sufficient to carry clothes, a first aid kit, and survival gear.
Size / Compressibility
What is the best size daypack? The size can determine how much you are able to carry in the bag. The best daypacks are those that you can compress into a carry pouch that is easily accessible when you need to use it. If you are looking for a daypack that can hold laptops, or books consider one with a padded slot. However, these types of travel daypacks do not fold into smaller sizes.
Questions and Answers About small backpacks