With the medieval majesty of Carcassonne in the bag, it was time to push on and leave the south of France behind as we journeyed to pastures new. Very new in fact, as neither myself nor my current travel buddy, Lydia, had ever been to Andorra – that tiny landlocked microstate nestled between Spain and France in the Pyrenees mountains.
But getting in and out was to prove something of a challenge, as the drive through the hairpins and switchbacks of those high-altitude roads requires your brain to be at maximum levels of concentration. If you're not, it's likely to result in a messy end at the bottom of a ravine.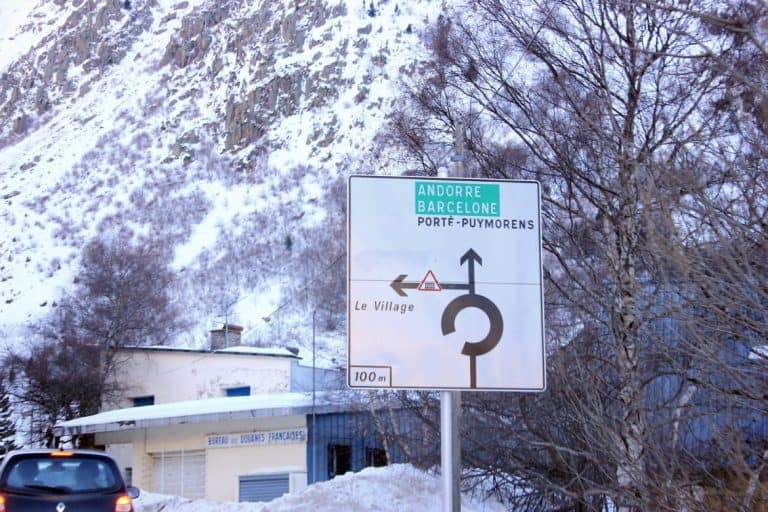 And it just so happened that Andorra was to be my 50th country – so it would be nice to get there alive. Here's a look at what we got up to on this leg of our Epic Road Trip!
Au revoir France!
With roughly 262 kilometres to travel before we reached home base for the night – and the challenge of the road ahead – we had to get underway relatively early. We left Carcassonne on the afternoon of the 30th January – destination Andorra.
As we began to climb higher into the mountains and through the pass, we drove up into the blanket snow and a winter wonderland. It might be very pretty, but it sure ain't practical!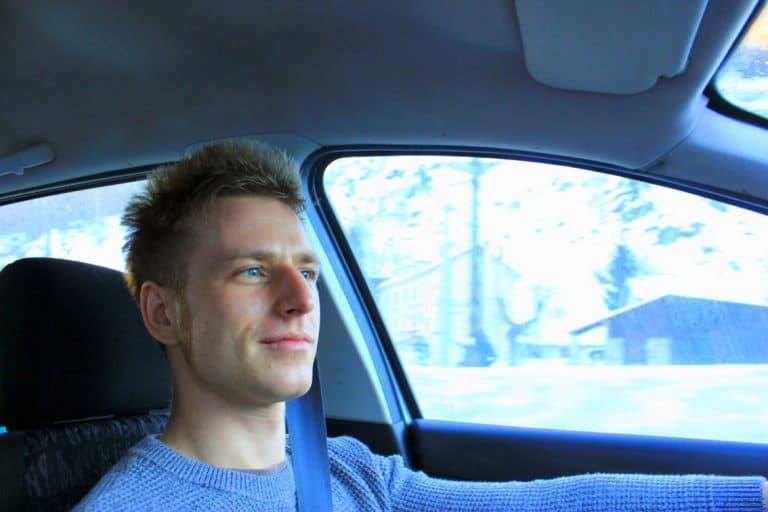 As anyone who has driven in these conditions knows, keeping your car safely on the road is a constant struggle – and driving in Andorra was no exception. Please don't make us regret saying goodbye to France!
Hola Andorra!
Although the mountain roads were well maintained, they were very slippery in places, but nonetheless, with a bit of grit and determination, we managed to get through with our nerves just about intact.
Although Andorra is not a member of the EU, crossing the border was straightforward and we found ourselves in the 6th smallest country in Europe, and the 16th smallest country in the world! Catalan is the official language spoken in these parts, and the country uses the Euro as its form of currency. It is believed that Andorra attracts over 10 million tourists annually, the vast majority of whom come for the top-class ski resorts.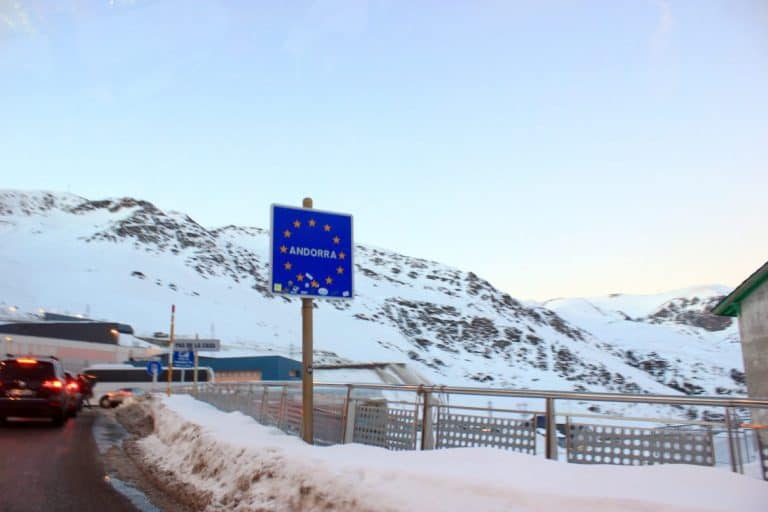 As you might well expect with Andorra la Vella being the highest capital city in Europe at 1,023 metres (3,356 ft).
Andorra la Vella
Unfortunately, we had not come to ski and our time in the country and its capital was all too limited. On this occasion at least, it was more a flying visit – a stopover on our way into Spain.
But while the surrounding country might be utterly breath-taking and rich in charming villages and centuries-old churches, modern Andorra la Vella is little more than a shopping centre, given its nature as a tax haven.
That – and it was a traffic nightmare! With hundreds of people crossing the border daily to take advantage of the duty-free – there's probably never a good time to come! But given the demanding drive, it was time to take a break – which just so happened to be the best part the journey!
Spa Time!
I apologise profusely if I'm about to make you very, very jealous!
Lydia and I were fortunate enough to visit Caldea – the largest spa centre in southern Europe. It was built to utilise the natural thermal springs that run through the region, and the building itself is an epic work of art. Opening in 1994, the structure is an avant-garde representation of the mountain valley it is nestled in, with the external, mirror facade reflecting back to blend into the surrounding landscape. Its eye-catching tower rises to 80 metres and is the tallest building in the city, and while its one of the most famous spas in the world, what is really interesting is – I don't like spas at all! But maybe all that was about to change?!
Relaxation Station
Now, normally I don't enjoy sitting around doing anything as a means to relax. Strangely, I unwind by being active!
However, in this case, I will make an exception. The highlight was undoubtedly relaxing in the warm waters of the natural spring – which was partially located outside. In freezing temperatures high in the Pyrenees, you're still nice and toasty in the steaming spa. It was my first ever experience of this temperature juxtaposition and I have to say hopefully not my last.
At 9 pm entertainment was provided by a violinist and an aerial-silk dancer performing above the pool. A truly memorable experience, especially considering they managed to convince me that spas aren't all that bad!
Into the Night
Alas, time was once more against us and we needed to push on into Spain. This is where our road trip took a turn for the nerve-wracking. I say nerve-wracking, I mean nerve-shredding!
As darkness had fallen, our journey took us into the night, negotiating snake-like roads in icy conditions at high altitude. A black abyss dropped away into nothingness on either side – which isn't great for my acrophobia! Whose idea was this?!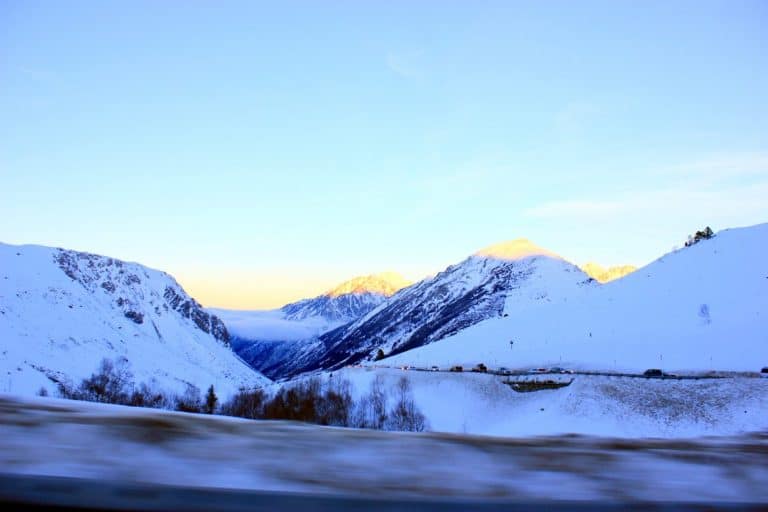 In moments we'd gone from total relaxation into total terror. And to cap it all – every few kilometres – some crazy critter with a death wish would leap out into our headlights! Deer, rabbits, squirrels – maybe even a Sasquatch – were clearly all tired of life as they bolted in front of the car.
It's a miracle we didn't hit anything – but then again, I wasn't risking driving over 10 mph!
Safe and Sound
Thankfully, we made our mountain village hotel in Spain all in one piece and bedded down for the night.
This leg of the Epic Road Trip had been an emotional roller coaster, but it was merely a warm-up for the main event – Barcelona awaits!
Have you driven on similar roads? Let us know your experiences!