This article about travel without flying is written by Irishman Niall Doherty. If you'd like to read a few more stories from his travels, check out his book The Cargo Ship Diaries.
Niall now spends his time researching and reviewing different ways of earning a living online. For example, he's recently been doing in-depth reviews of several affiliate marketing courses to figure out which is best. Following his advice, we at Etramping, enrolled with Authority Hackers and it was a great decision.
---
Many people have a romantic notion of travel without flying.
I did, too.
So much so that I went and spent 44 consecutive months visiting 37 countries without taking a single airplane, completing a full circumnavigation of the planet.
My route looked like this: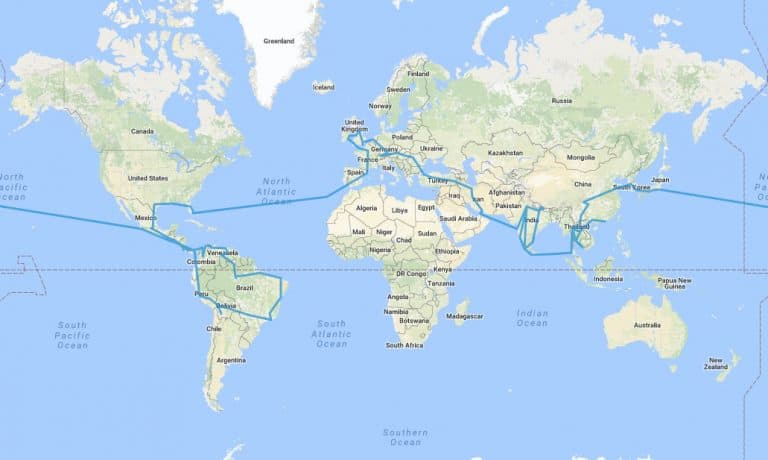 The 37 countries I visited, start to finish, were as follows:
Ireland > England > Netherlands > Germany > Switzerland > Austria > Hungary > Romania > Turkey > Iran > UAE > India > Nepal > India > Thailand > Cambodia > Laos > Vietnam > China > Hong Kong > China > Vietnam > Laos > Thailand > Laos > China > South Korea > Japan > Peru > Bolivia > Brazil > Venezuela > Colombia > Panama > Nicaragua > Honduras > El Salvador > Guatemala > Mexico > USA > Portugal > Spain > France > Ireland
(I also stepped foot in Myanmar for a few minutes on a visa run from Thailand, but it doesn't seem right to count that one.)
In this post I'm going to share answers to all the common questions I receive about travel without flying.
You will learn:
What motivated my trip.

The pros, cons, and myths of traveling without flying.

The easiest route for circumnavigating the globe without flying.

The pioneers and extremists of no-fly travel.

Practical planning tips and considerations for getting from A to B without flying.

A few stories from my trip.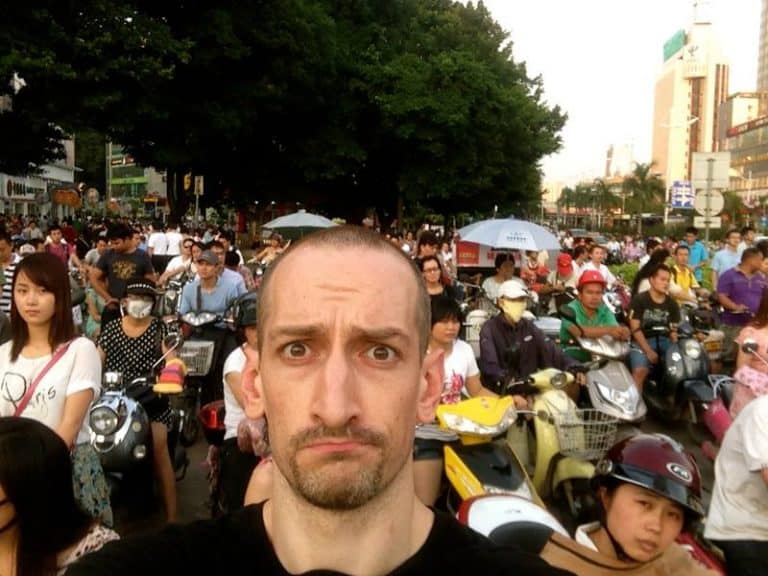 Why Travel The World Without Flying?
If you're reading this, there's a good chance that you already like the idea of no-fly travel, but in my experience, quite a lot of people see it as a really silly thing to do. I've encountered many people who struggle to understand why anyone in their right mind would spend, for example, four days traveling overland from one country to another when they could just hop on a plane and be there before dinner.
And yeah, they have a point, but I had three primary reasons for undertaking my no-fly trip:
1. Adventure
I knew that traveling around the world without flying would lead me to a bunch of random locations and situations I'd be unlikely to experience otherwise.
Some examples:
Getting stuck in a snowstorm in Romania.

Spending ten days in Iran.

Scoring a free cruise out of India.

Crossing the Pacific Ocean on a cargo ship.
Sure, traveling to a foreign land – whether by air or otherwise – is always likely to be an adventure, but I wanted more than your typical travel itinerary had to offer and traveling without flying certainly provided that.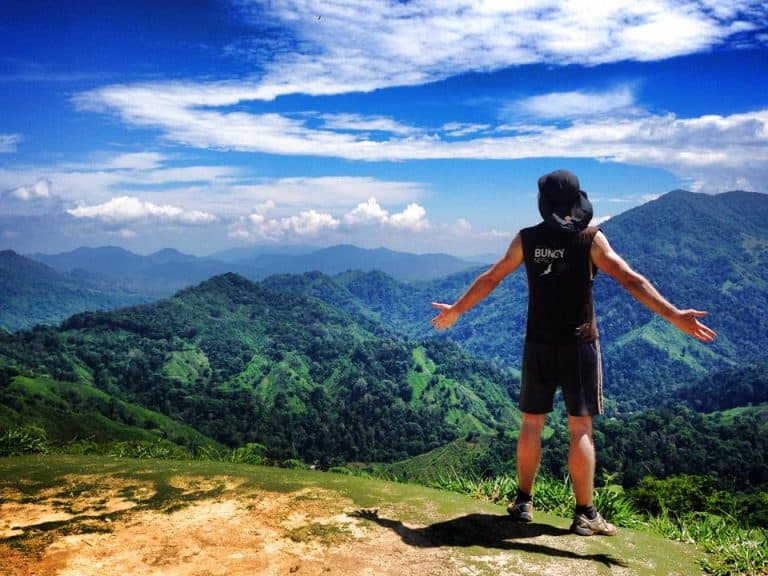 2. Challenge
Since the rise of the internet and cheap airfare, travel has become an increasingly stress-free pursuit.
You can always book accommodation in advance, see via your smartphone if the restaurant on the corner has good reviews, and if you're flexible with your dates you can fly halfway around the world for very little money.
While that's great in one sense, there's an argument to be made that it's all become a little too easy. And, at least for me, when an experience comes easy, it's unlikely to be very memorable or fulfilling.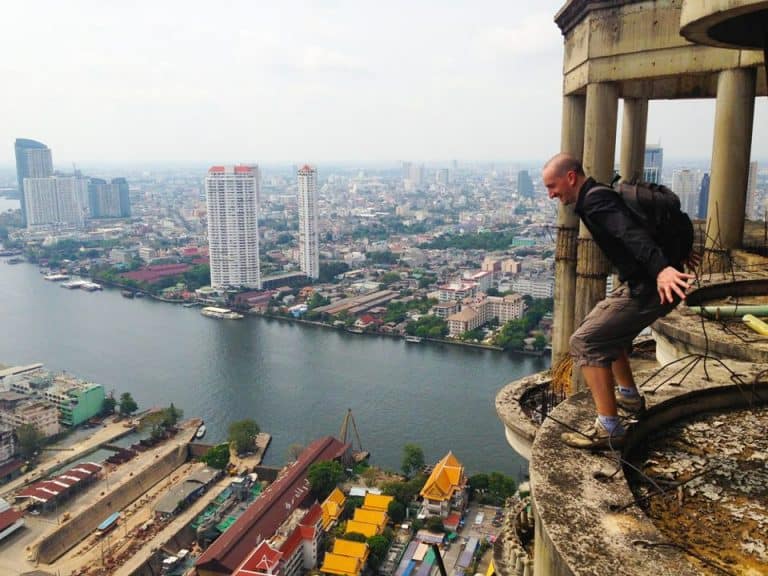 3. The Story
I have to admit that I loved the idea of doing something very different from the norm. It's not that unusual nowadays to hear someone say they just spent six months traveling around South America. That barely raises an eyebrow anymore. But when you hear someone say that they're spending three years traveling around the world without flying… well, that tends to attract attention.
I like to think of my life as a big long story I get to write, and I figure I might as well make it as interesting as possible, and preferably a bit different from every other book on the shelf.
The Pros And Cons Of Travel Without Flying
Let's start with the pros:
Likely to be a more adventurous travel experience, off the beaten track.

You get to see more places and meet more people en route.

You avoid airports and all their annoyances.

A greater sense of how big the world really is.
Cons:
Usually takes a lot longer than flying.

Usually works out a lot more expensive over long distances.

Can be much more difficult to plan and arrange.
Myth Busting
"It's cheaper to travel without flying."
That's usually only true for short distances. Taking the bus from Amsterdam to Berlin, for example, is quite cheap. Taking the train is a bit more expensive. And flying is most expensive of all. But stretch out the distance and flying often works out to be the cheapest way to get from A to B.
For example, when I traveled overland from Bangkok to Hong Kong, the trip took six days total (including a break for two days in Hanoi) and my expenses looked like this:
$64 – Agency fee for Chinese visa
$64 – Vietnamese visa

$45 – Train: Hanoi to Nanning

$35 – Laos visa

$35 – Chinese visa

$33 – 2 nights at A Dong Hotel, Hanoi

$25 – Bus: Vientiane to Hanoi

$22 – Train: Bangkok to Nong Khai

$21 – Train: Nanning to Shenzhen

$13 – Shuttle train and taxi from Nong Khai to Vientiane

$9 – 1 day at Green Forest Hostel, Nanning

$6 – Taxi to Hanoi train station

$5 – Passport photos for visas

$3 – Printing for visa documentation

$3 – Currency exchange fees

$2 – 1 hour at RD Guesthouse, Vientiane (to freshen up)

$2 – Minibus to Old Quarter in Hanoi

$1 – Vietnamese border fee

$1 – Shenzhen metro
That's a total of $389, not including six days worth of meals and snacks. And that was six days where I couldn't really work very much because I was almost always on the move. By contrast, a direct, one-way flight between Bangkok and Hong Kong can cost you as little as $62 and will take less than three hours. You won't need visas for Laos, Vietnam, or China since you'll fly right over them, and you'll probably get a complimentary snack on the plane.
Even considering the time and expense traveling to/from the airports, in this example flying is clearly the faster and cheaper way to go.
Another example: crossing the Pacific Ocean. I ended up taking a cargo ship from Japan to Peru, a journey which took 26 days and cost me $4,526 (including all associated banking fees, travel insurance, medical check-up, etc.) Flights from Tokyo to Lima would have cost me less than a thousand dollars and saved me 24 days of travel time.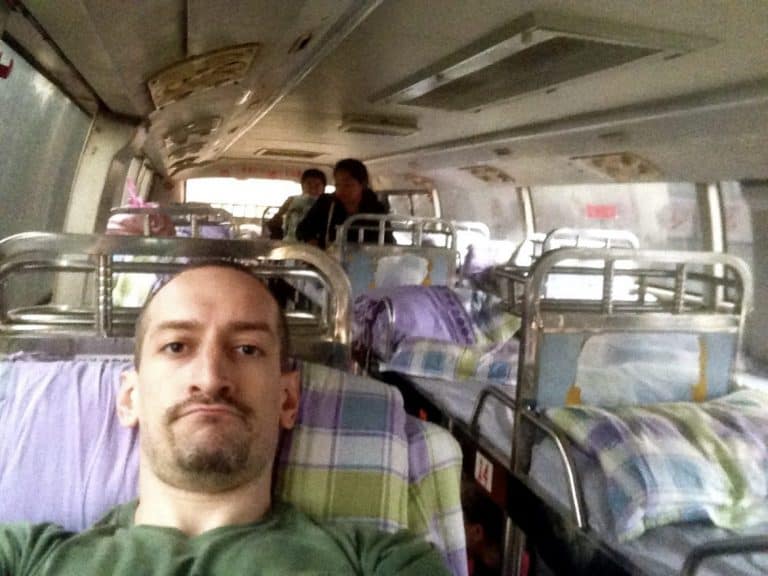 "Traveling without flying is better for the environment."
It can be, but it depends on what your alternative is. If you're walking, cycling or sailing, fair enough. But if you're taking some other form of transport that burns fossil fuel, then it's not so simple. Take my 26-day trip across the Pacific Ocean. The freighter I traveled on had a deck the size of two football fields, a capacity of 8,000 containers, and burned about 6 tonnes of fuel per hour. That works out to about 3,000 tonnes of fuel total to take me from Japan to Peru (rounding down significantly to account for time in port).
Alternatively, I could have spent 19 hours on planes to move between those same locations. 747 burns about 10 tonnes of fuel per hour, so that works out to only 190 tonnes of fuel total. Of course, both the cargo ship and the plane are going to make those journeys whether you're on them or not, so your choice doesn't make much difference either way.
In general though, according to a Defra study noted in The Guardian, transporting goods by sea is 44 times more efficient than transporting them by air.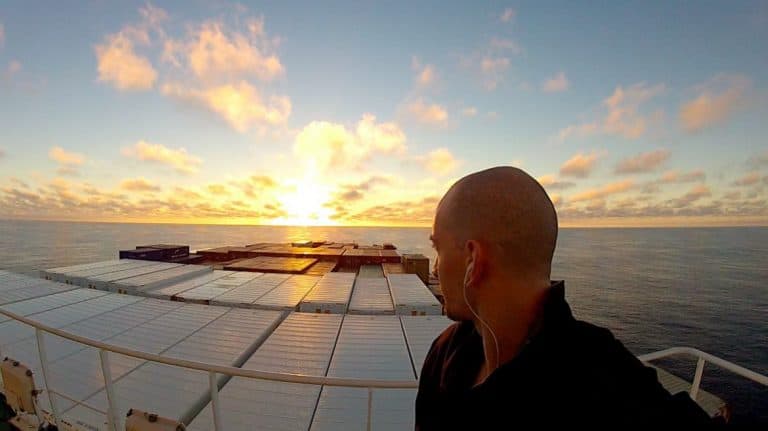 The Best Route For Circumnavigation
I really wanted to visit India on my trip around the world, and the most direct way to do that without flying from Europe was to go through the Middle East.
So that's the way I went.
However, if you want to do the Phileas Fogg thing and get around as fast as possible, you're much better off going north from Europe and taking the trans-Siberian across Russia and into China. From there, you can catch ferries to South Korea and Japan and then jump on a freighter or a cruise ship across the Pacific. If you timed everything right and nothing fell through, you could probably do a complete circumnavigation using public land and sea transport in 2-3 months.
The Pioneers And Extremists Of No-Fly Travel
Before airplanes, of course, everyone traveled without flying. The first no-fly circumnavigation of the globe took three years and was completed in 1522 by the survivors of Ferdinand Magellan's expedition. They began with 5 ships and 270 men and limped home on a single vessel with only eighteen men, led by a chap named Juan Sebastián Elcano.
In an impressive feat of one upmanship, Martín Ignacio de Loyola twice circumnavigated the globe in the 1580s, once in each direction. He mostly traveled by ship but also used some overland routes. Some dude named Giovanni Francesco Gemelli Careri is believed to have been the first "tourist" to circumnavigate the globe, doing so from 1693–1698, just for kicks.
Jeanne Baré from France is recognized as the first woman to circumnavigate the globe. She was part of the first successful French expedition to go around the world, from 1766–1769 and had to disguise herself as a man to make it happen.
Joshua Slocum from Nova Scotia became the first person to circumnavigate the globe single-handedly. He did it from 1895–1898 in a 37-foot sailboat.
A Romanian man named Dumitru Dan was the first person to walk around the world, starting in 1910 and finishing in 1923.
Graham Hughes from Liverpool became the first (and still the only) person to visit every country in the world without flying back in 2013, after spending more than four years visiting 220+ countries and territories by land and sea.
How To Travel Without Flying
Without flying, you get to choose between land and sea.
Options for Traveling By Land
Trains
Trains are my preferred mode of traveling by land as they're generally smooth and relatively comfortable, plus in countries like India, they let you stick your head out the side like an ecstatic pooch. ;-) Many long-haul trains also have sleeper cars so you can have a good kip while on the move, and in some countries they also have decent wifi. A great website for finding train (and ferry) routes is Seat 61.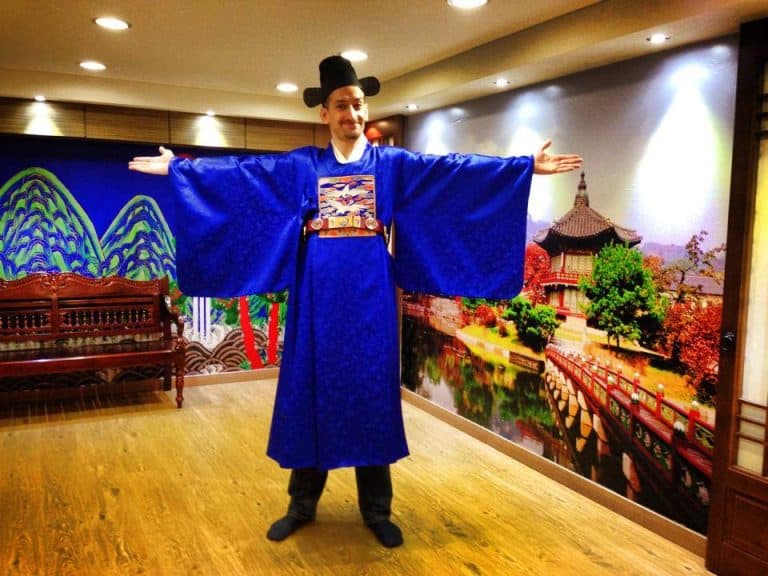 Buses
I've taken more long-haul bus journeys than I care to remember. None of them were very pleasant – except in Iran; they have amazing buses – but they got me where I needed to go. You can find information on most bus routes online nowadays. Failing that, go to the nearest bus station.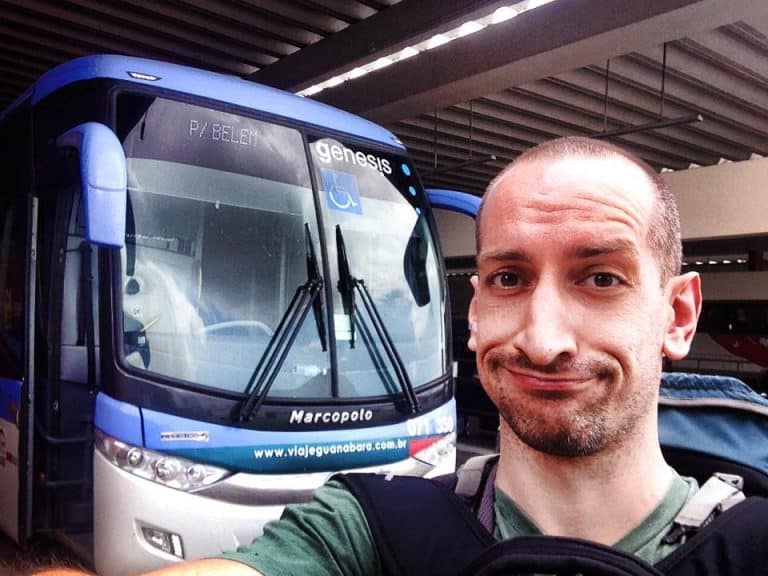 Cars
Driving your own (or rented) car long distances overland can be a cost-effective way to travel, and you have more freedom to go wherever you want. If you don't want to take your own car, ride-sharing services such as BlaBlaCar are becoming increasingly popular. You could also taxi or Uber long distances, but that will cost you a fortune.
Other Land Transport
On my round-the-world trip I also covered some ground by tuk-tuk, motorcycle and bicycle, though such modes of transport aren't ideal for long distances.
Options for Traveling By Sea
Cruise Ships
All things considered, cruise ships are probably your best option for traveling by sea. Most of them use stabilizers so they're a smoother ride than cargo ships and sailboats, the facilities on board often rival five-star hotels.
Cargo Ships / Freighters
While traveling by cargo ship is a unique and fascinating experience, it's not much faster than traveling by cruise ship and it usually works out more expensive. Cargo ship travel will cost you about $125-$145 per day, with none of the luxuries and entertainments of a cruise ship to pass the time.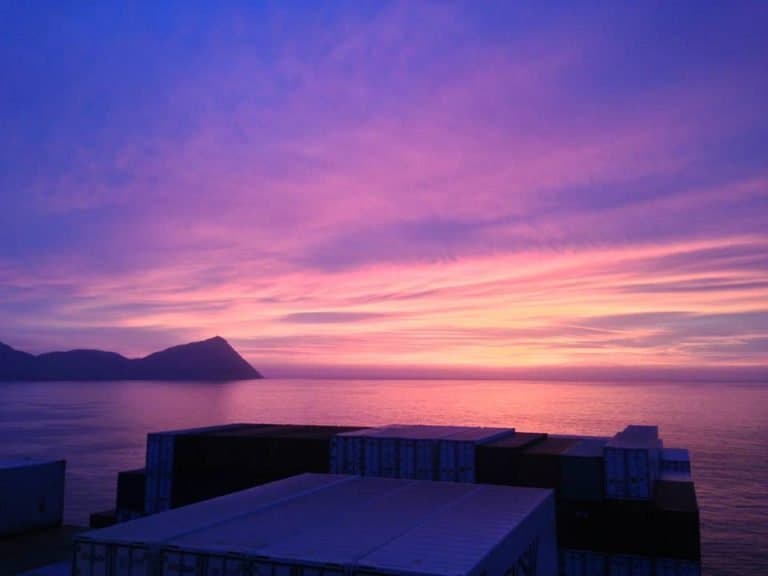 Sailboats
Hitching a ride via a sailboat isn't an uncommon way to cross an ocean these days, and sites like findacrew.net make it easy to find someone willing to take you, often free of charge or in exchange for some labor. However, while there are many things to like about sailing, it's usually a much slower way to travel by sea than either of the aforementioned options. You're also much more prone to seasickness on a sailboat. I spent 5 days sailing calm seas from Colombia to Panama and felt woozy even while taking Dramamine. I never had such problems on a freighter or cruise ship.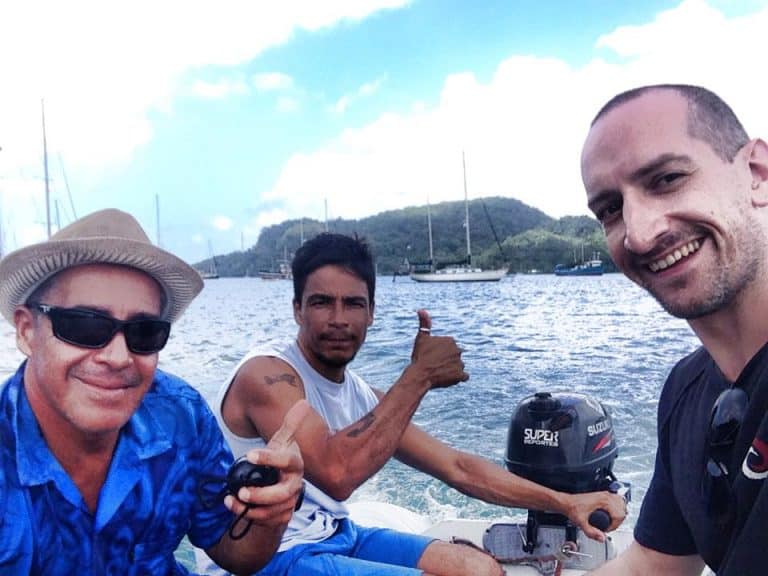 One thing to keep in mind: whether traveling by sailboat, freighter, or cruise ship, you're unlikely to have reliable Internet access (if you have any at all), so if you work online like I do you'll need to plan ahead before your ocean voyage and make sure your business won't suffer while at sea.
Other Stuff You Should Know About Traveling Without Flying
Visa Considerations
Before booking travel to any foreign country you should always check visa requirements via a site like iVisa. Be aware though that things can be a little different if you're entering a country overland instead of by air. Processing at some overland crossings, particularly in Asia or the Middle East, can take a long time and require extra payment.
Some countries might not even allow you to enter/exit by land or sea. And some which are happy to issue you a visa on arrival at the airport won't offer the same service at a land border crossing, instead expecting you to have acquired a visa in advance. So if you have a particular route in mind, do your research on every border crossing along that route. Make sure it's possible for you to cross and know what hoops you'll have to jump through so you can arrive prepared.
A few quick google searches are usually all you need to become aware of any issues.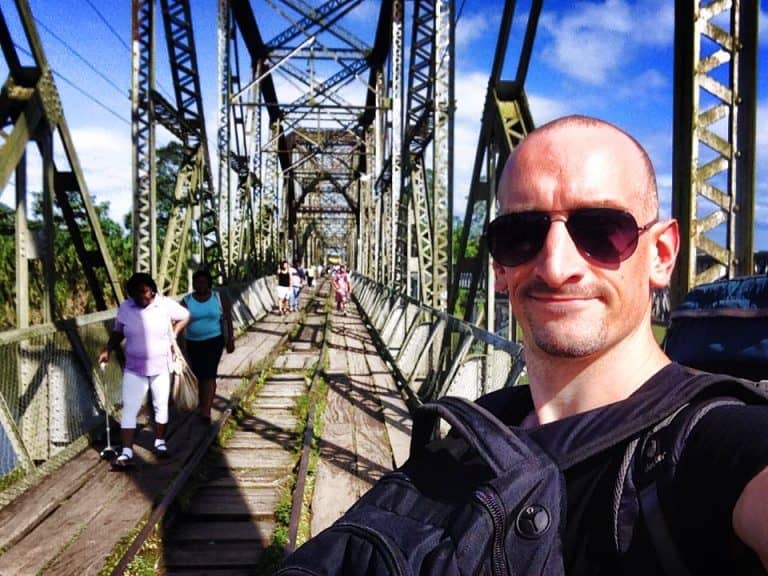 Passing The Time
If you're traveling long distances by land and sea, you're going to have a lot more time to kill as compared to traveling by air. So make sure you're prepared by bringing along some good books, a good conversation partner, or plenty of podcasts/movies/TV shows to pass the time.
No-Fly Stories
Here are a few quick stories from my 44-month trip around the world without flying.
Broke In Iran
I had to learn the hard way that Iran is a closed economy: no foreign bank or credit cards can be used there, so you must bring enough cash with you to cover all expenses. I didn't do that. Instead, I rolled into Tehran off a three-day train ride from Turkey with only $100 in my pocket and promptly spent $70 of it in a hotel room. The next day I realized my predicament: not only did I have very little money remaining for food and accommodation, but I couldn't even afford to leave the country.
As the saying goes though, you can't have an adventure if everything goes to plan, and what followed was one of my favorite travel experiences. I connected with several local people who helped me out with free meals, free accommodation, free transport, and even some cash to help see me through. Never before or since have I experienced such kindness. It was truly humbling.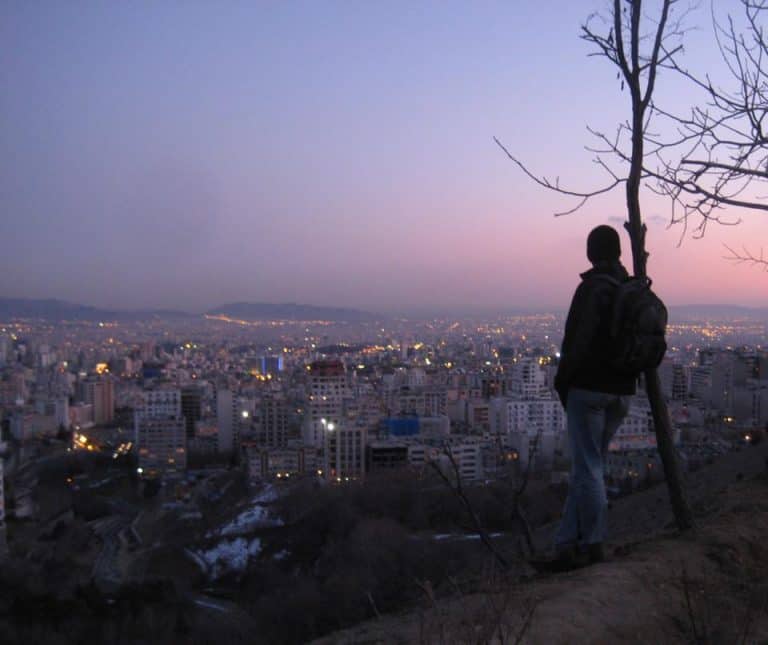 Escaping India
The closest I came to quitting my no-fly trip was in India. As it turns out, it's very difficult to leave that country without flying.
I couldn't go north to Nepal because I'd maxed out my visa there for the year.

I couldn't go north to China because there was no border crossing open to tourists.

Same deal with Bhutan and Myanmar to the east (plus you need a special permit to visit that corner of India).

I couldn't go west to Pakistan because the Pakistani embassy insisted that the only way I could get a visa was to apply from my home country (a letter of the introduction from the Irish embassy in Delhi didn't make a difference).

I couldn't go south to Sri Lanka because there hadn't been a ferry service in operation for thirty years, and despite my best efforts I couldn't find any cruise ship, freighter, sailboat or fishing vessel to take me the twenty kilometers across.
Just as I was about to resort to bribing my way back into Nepal, I got word of a cruise ship traveling from the Seychelles to Thailand and stopping off in India along the way. I called up the cruise company and requested a cabin, only to be told that they didn't allow passengers to join mid-cruise; you had to get on in the Seychelles.
So I did what any self-important blogger would do: I wrote the cruise company an open letter on my blog and managed to get it shared 600 times on social media. The next day the cruise company told me I'd be welcome to join the cruise in India and even offered to cover the cost of my cabin.
Okay So I Kinda Cheated (Twice)
There were two occasions on my trip around the world without flying when I did in fact fly. The first was in Budapest when a pilot friend offered to take me up for a quick spin in a helicopter, an offer I couldn't refuse. And the second was when I was in Brazil and decided to fly home to Ireland without telling anyone and surprise my dad (whom I hadn't seen for three years at that point) on his 60th birthday.
I flew back to Brazil a week later to pick up where I left off. That image of my dad's face when he opened the door and saw me standing there will always be my favorite memory of those 44 months I spent traveling around the world without flying.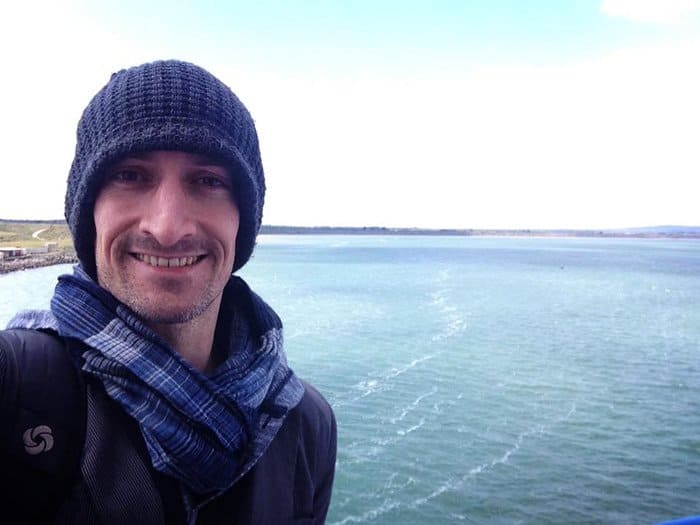 So should you travel without flying?
Over short distances, by all means. It'll often save you money and you'll get to see and experience more along the way. But for long distances, you're usually much better off jumping on a plane. Nine times out of ten it will save you significant time and money, especially if there are multiple borders between you and your destination.
Have you ever traveled a long distance by land or sea?
What was your experience like? Would you do it again? Or is there still some epic no-fly travel adventure you'd really like to embark upon?
Related: Niall has also helped us write the page on how to earn money while traveling.