To give it its full title, Frankfurt-on-the-Main is a bustling metropolis with one of the biggest stock exchanges in the world. Giving rise to the nickname "Mainhatten", the city skyline is dominated by skyscrapers in the business district, which is why it's often compared to its US counterparts.
It's home to the European Central Bank, and boasts the third largest airport on the continent – so the chances are you're flying in if you're paying it a visit! That being said, why not hire a car at the airport and use our handy guide to see what else Frankfurt has to offer, in and around this city of contrasts. Believe us – it's worth it to get further afield!
The Römerberg Old Town Square
There's more to this city than just a banking hub, and you'll find evidence of this just wandering around The Römerberg – the old town square. It's a busy pedestrian zone, so park up that hire car and let your legs do the walking! It's beautifully picturesque, and home to many old buildings that will take you back to medieval Europe – although it was largely reconstructed after the Second World War. At its centre is a stunning fountain, and the square is particularly attractive during the Christmas Markets in November/December.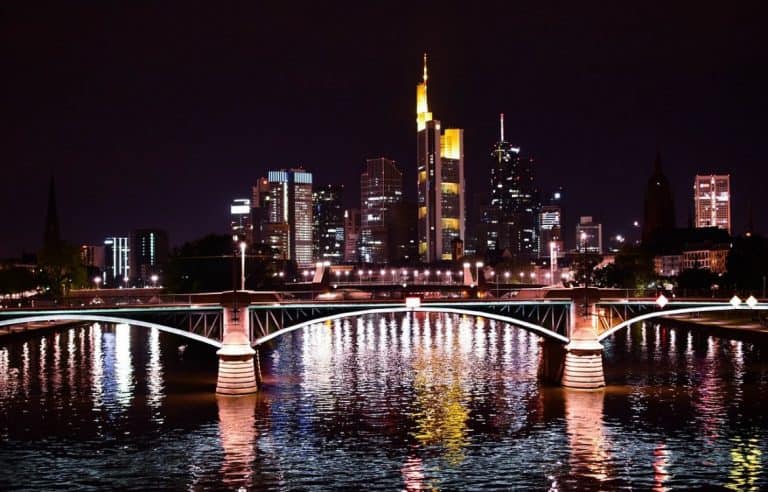 It looks like you've stepped into a fairytale – complete with gingerbread and chocolate houses! Just try not to eat any of the buildings.
The Kaiser Dom
Shying away from the steel and glass structures of the business district, and you'll find more architectural gems. The Kaiser Dom is the city's famous, red sandstone cathedral, built in the 13th Century, but like the Römerberg it has been largely rebuilt. Three times no less! It has an awesome, gothic tower that you can climb, as well as many artefacts and sculpted treasures to admire. Also known as St Bartholomew's Cathedral, it's not actually a cathedral at all, but it does have an interesting history connected with the Holy Roman Empire, as many of their leaders were elected here. One for the history buffs – or if you simply like beautiful, old churches!
The Frankfurt Museum of Modern Art
If you're looking for more in the way of art than architecture on your visit to the city, then perhaps the modern art museum is more your cup of tea. However, architecture fans will still enjoy the building's construction, given its nickname – the slice of cake! (You'll have to visit to find out why…)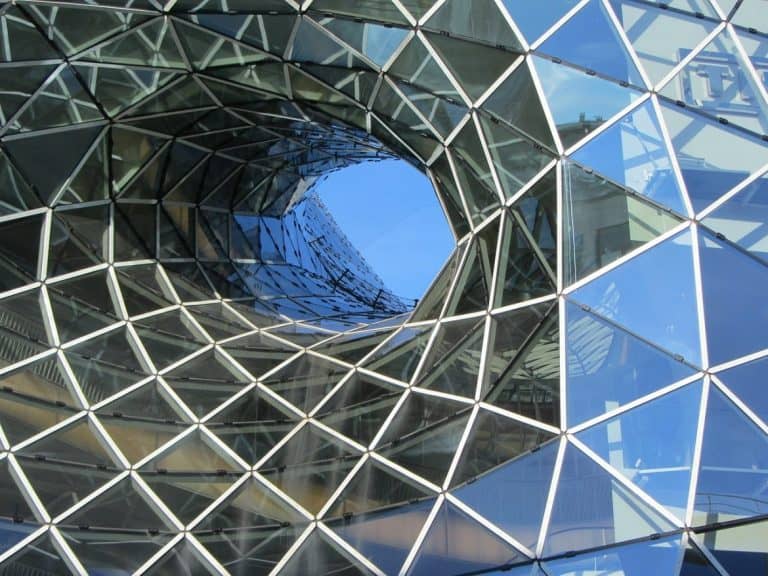 Regarded as an important collection in Europe, the Frankfurt Museum of Modern Art houses works by Roy Lichtenstein, Francis Bacon, Andy Warhol and Joseph Beuys to name a few. There's also a free, English-speaking tour every Saturday at 4 pm!
The Senckenberg Natural History Museum
Staying on the subject of museums and we need to mention the Senckenberg Natural History Museum, in the Senckenberg Gardens. This is a must-see for families, as kids (and big kids) will adore the museum's vast display of dinosaurs – the largest collection of its type in Europe. Children will delight at the life-sized replicas on the show as well as the world's largest collection of taxidermy birds.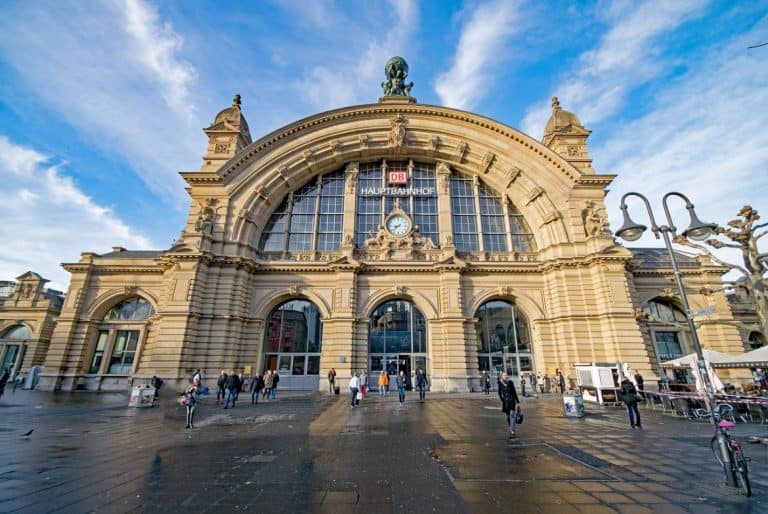 It's a beautifully arranged natural history museum for all ages, and you must be extinct if you miss it!
Goethe House
Perhaps Germany's greatest ever writer, Johann Wolfgang von Goethe was born in Frankfurt in 1749, and his house and museum are worth a visit if you're into seeing how people lived during that time. It houses faithful reconstructions of living conditions in the man's lifetime, as well as other works of art and masterpieces of the era. If you're feeling flush, visit Goethestrasse – which has nothing to do with the writer except for his name, but is a sumptuous shopping district with plenty of shiny things to tempt you into spending your travel fund!
The Rhine Valley
Remember that car you hired from the airport? Well get back in it and get out of the city! Pay a visit to the Rhine Valley for some beautiful countryside, a fantastic Rhine river cruise, some delicious German wines, a romantic getaway and all in a UNESCO world heritage site! There are some amazing medieval towns and villages to explore, with more historic castles and churches than you can shake a sword at! Try visiting the town of Heidelberg or the world-famous, breathtaking structure of Neuschwanstein Castle. You know the one – it was the inspiration for Disney and the Sleeping Beauty castle! Told you it was worth hiring the car!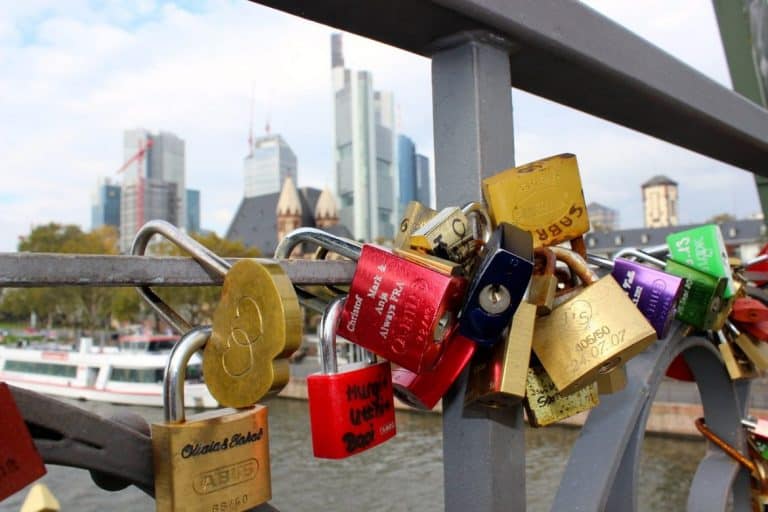 It's not all about finance, banking, money and skyscrapers! There are so many things to do in Frankfurt (and outside of Frankfurt) that it would be a shame to give it a miss because it dominates Europe as a business and transport hub. There's a real juxtaposition here between the ancient and modern – and that's what makes a visit to the city so worthwhile. Get out there and explore this beautiful part of the world!
Finding the right accommodation in Frankfurt
Your Frankfurt sightseeing experience can be so much better if you find the right accommodation in the city. For that, feel free to browse the map below. The search bar will bring you to any location, and you can use the filters to view sightseeing experiences. The icon on the bottom right will even show you a heat map of areas with shopping, restaurants and nightlife.
---
This post was written by us and sponsored by Avis, thanks to whom we can travel further and write more.
---
What attractions have we missed? Share your favs in the comments!