Walk into any hostel nowadays and you're guaranteed to see a dozen or more people glued to smartphones, tablets or laptops for a variety of reasons. Many people will be checking their itinerary for their next trip, some will be booking the next accommodation, others might be calling the folks back home to reassure them they are still alive. But many of us will actually be doing work. And that, ladies and gentlemen, is called living the dream!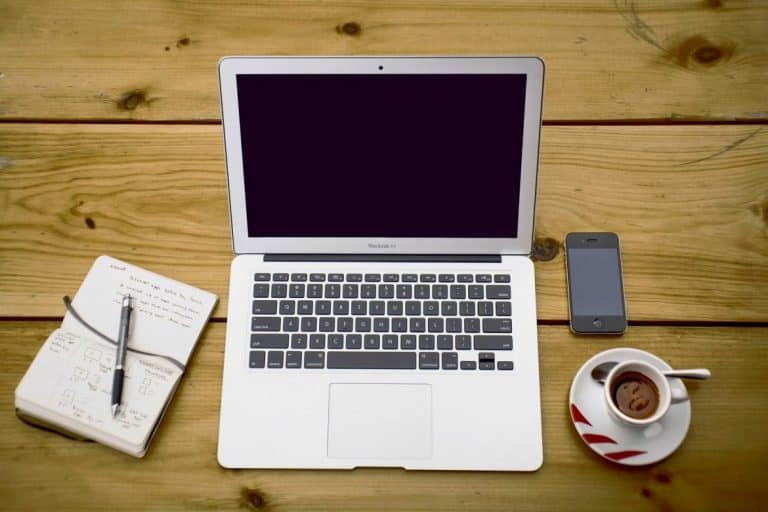 Being able to combine travel AND writing or working is, for many people, an idyllic lifestyle fantasy – but it is very much an achievable goal. If you've got important essays to write but you're desperate for a trip to the Maldives, then don't despair – it's perfectly possible to combine the two! In this article, we'll show you how, but you can always use a custom essay writing service if you don't want to do any work at all!
Prepare Thyself
Apart from not forgetting your passport, you should ensure you have all the materials you need before you set off on your adventure. Make a sound, practical decisions on what you're going to actually use and then ditch everything else. Try to travel as light as you can – a huge laptop might not be the best item to pack, so consider investing in a netbook or something similar.
And don't forget chargers, battery packs, flash drives or anything else that will make your life easier as you're writing and traveling. Particularly essential is a universal adaptor – because running out of juice is a new country is a nightmare!
Organise Like A Pro
Arguably the hardest thing about writing and traveling is finding the time to write and finding the time to travel! It can be a challenge to commit to working once you're out there, especially when you're meeting new people, enjoying yourself and having amazing new experiences. Actually sitting down to write can be a real mission and it takes focus.
The simple fact is – you have to make the time. So, each day you want to or need to write you should be setting aside as many hours as you see fit in order to get the job done. Keeping a diary or writing a schedule of some kind is a great way to manage your time, and if you stick to it, you'll find you'll have loads of opportunity to do all the fun stuff too!
Make Use of Actual Travel Time
Some of the best moments to write are actually when you're in transit, so if you've got a long-haul flight or an overnight bus or train journey, you can really clock up the hours when it comes to getting your essay written. Likewise, if you have a long wait for the next connection, or a journey is cancelled or delayed, never look a gift horse in the mouth!
Pro tip: you can get a compensation for delayed flights (see www.claimcompass.eu), even if you used every minute of that delay to work on your writing business – that's what we call a bonus!
So, don't miss the opportunity! It's a fantastic way to catch up on work when you're on the move and you'll find it takes the edge off the journey itself and you'll arrive in no time at all. It's a great feeling having taken the chance to write a killer essay, leaving you free to enjoy some downtime at your next destination.
Find a Quiet Space
The seventh person in a row has just picked up the hostel acoustic guitar and played "Wonderwall," and it's not doing your sanity or your work rate any favors. It's essential to find a writing sanctuary when you're attempting to combine work and travel, otherwise, you'll likely want to murder someone!
As well as developing a regular routine during which you can write, so too you must find a perfect location to enable those creative juices to flow. If you're not lucky enough to be staying in a private room, try a quiet coffee shop, bookstore or even a library. And if you don't require internet at that moment of time – the world is your oyster. Sitting on a beach while tapping away at the keys is pure bliss. Just make sure you have a long battery life!
Manage the Distractions
Whether you're traveling solo or with friends, it can be extremely easy to become distracted from the task at hand. People will always want some of your time – especially new travel buddies – so you need to stick to your guns and let people know you're going to be out of the game at certain points during the trip.
And then it's just a matter of how strong your willpower is! Many people have a real issue when it comes to FOMO (Fear of Missing Out), but you need to have conviction if you're really serious about combining travel and writing. Just remember – tomorrow is another day!
Enjoy and Reward Yourself!
Admittedly, it's not easy being able to juggle writing and traveling, especially when there is so much out there that can take your attention away at a moment's notice. There is a happy medium to be found, then when you've done a solid couple of hours work – reward yourself with something fun!
But of course, the fundamental, golden rule, is to remember to enjoy yourself! That's why you're doing it in the first place! Don't beat yourself up if you haven't written anything and enjoy the times when you're not writing. It's all about balance – if you can find that, then you'll be living the dream too!
Do you have any top tips for traveling and writing? Let us know!