What do you think of when someone mentions the country of Bhutan? As far as Asian destinations go, it certainly isn't as well-known or as frequented as the likes of Thailand, China or India. It remains something of a mystery – but a mystery we were determined to solve with a 3-day Bhutan tour itinerary.
And while there are many good Bhutan tour operators, we selected Druk Asia to aid us on this quest. So, after speaking at the Himalayan Travel Mart Conference, where both Lydia and I were the speakers, and literally walking off-stage straight into a taxi to Kathmandu airport, we jetted off to discover what our Bhutan tour itinerary had in store. Let's explore the land of the Thunder Dragon…
Why Go to Bhutan?
Bhutan is a tiny, blink-and-you'll-miss-it country sandwiched between India and Tibet, high in the Himalayan mountains. It is worth paying a visit to this landlocked territory for that reason alone. It offers some stunning hiking amidst unspoiled scenery, dotted with monasteries perched in lofty locations all shrouded in wispy clouds.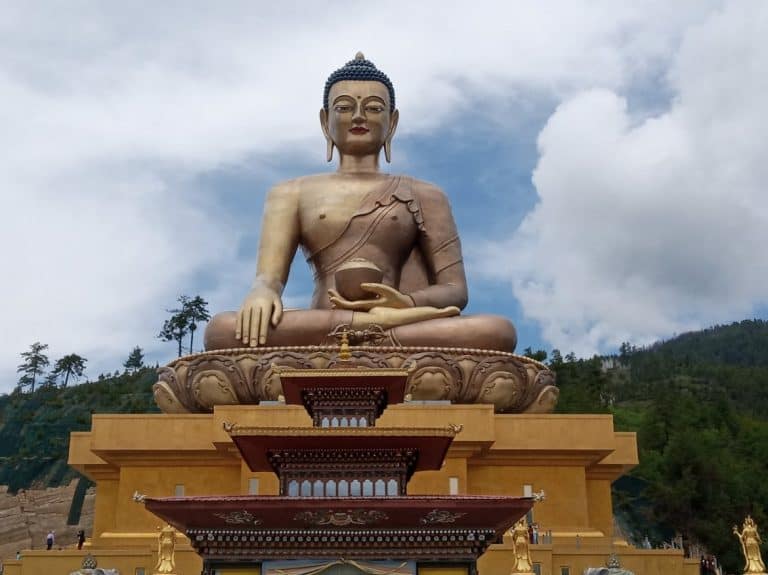 Aside from the great outdoors, Bhutan is also known for its deeply Buddhist population. They are a peaceful and hospitable people who are rumored to be the happiest in the world. Throw in some colorful festivals, interesting (and spicy) cuisine and a unique cultural heritage – and you have a recipe that should entice any curious traveler.
Who Should do a Bhutan Tour?
Bhutan's government practices a "high value – low impact" tourism policy. Those who enjoy getting off the beaten track will like it here. If you're into nature in any way, you'll be pleased to learn that Bhutan is actually a carbon-negative country. Translation: they look after Mother Earth better than anyone else on the planet. If you like getting away from the crowds and smog – you'll enjoy visiting Bhutan.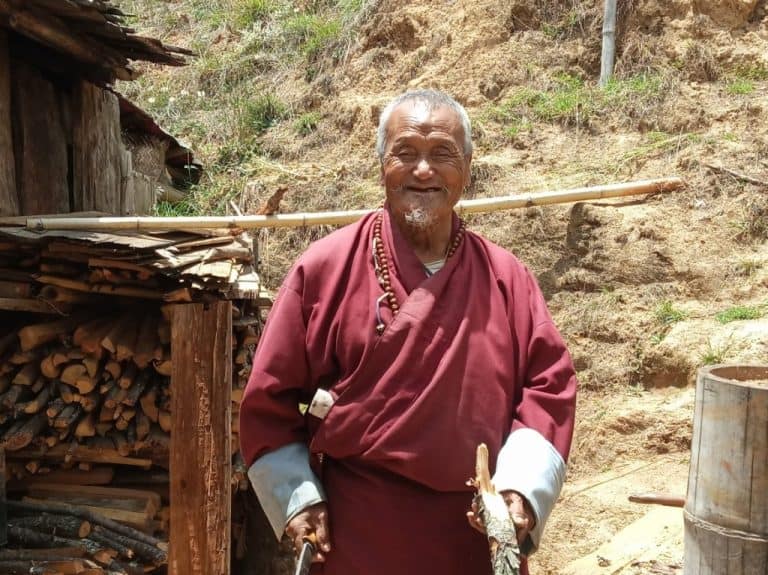 If you are interested in countries with a rich history, the chance of adventure, smiling locals and a pleasant climate – then a Bhutan tour will be for you. Even though we were just getting our collective breaths back from an outstanding Everest Base Camp Trek – we were still super keen to see what Bhutan had to offer.
The capital was our first port of call.
3-Day Bhutan Tour Itinerary
Day 1: Thimphu
Bhutan's largest city sits at 2,320m above sea level in the center of the west of the country. It is here in Thimphu that ancient meets modern, a fascinating juxtaposition between monks, monasteries, foreign business investment and the only capital city in the world without traffic lights. The attractions are…interesting.
National Memorial Chorten
'Chorten' translates as 'seat of faith,' and this monument in the south-center of Thimphu is a large stupa containing a number of Buddhist teachings, paintings, and scriptures. This one is said to have been built to "represent the mind of the Buddha."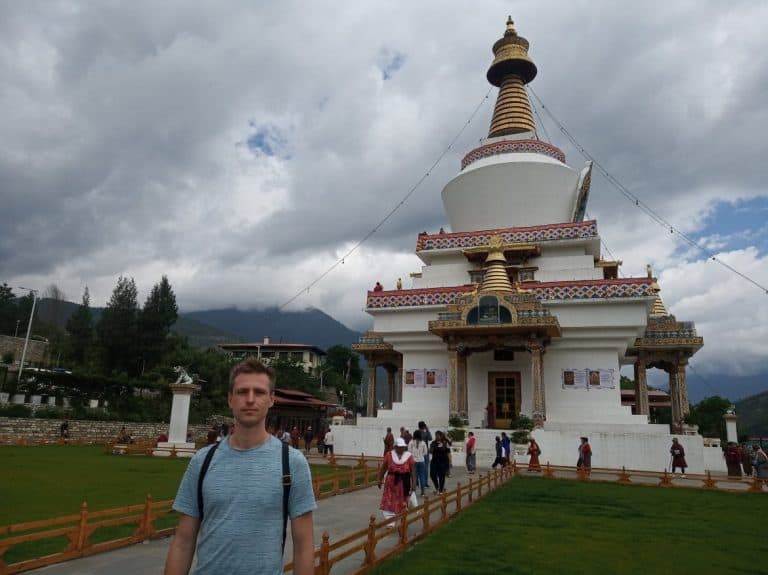 Changangkha Monastery
The oldest temple in Thimphu dates back to the 12th century and sits overlooking the city near Motithang. It has some rather striking interior murals, but to reach the entrance there's a long, uphill climb past black and gold prayer wheels along the walls. Believers make the trek daily to this sacred Bhutanese site.
Takin Enclosure
Bhutan's national animal is a bizarre beast that wouldn't look out of place in a Star Wars movie. You can check them out on a short visit to a wildlife reserve area dedicated to their conservation.
Craft Gallery
Exit through the gift shop? The Craft Gallery is located in an old textile museum and it showcases the very best handmade work from local artists and craftspeople. Authentic Bhutanese craftswomanship is on show – including from skilled weavers who work the loom as much as seven hours a day.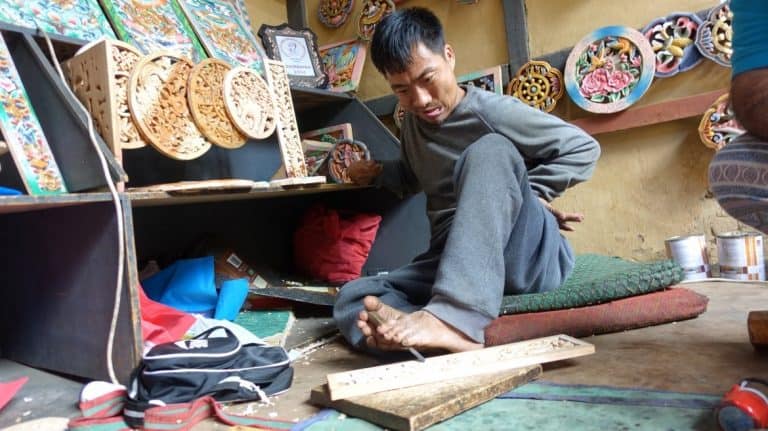 Centenary Farmer's Market
The capital's busiest domestic market is a sight to behold. Spread over two stories with over 400 stalls, this is where the city's residents congregate on the weekends. It's a colorful, vibrant affair, full of photo opportunities and the chance to try and buy some locally made produce and goods.
Tashichhodzong
Located in the north of the city, this Buddist monastery and fortress is one of Thimphu's most popular attractions during a Bhutan tour. "The fortress of the glorious religion" was built in 1641 but has a history that dates back even further to the 11th century. Today it is – among other things – the site of the famous Tsechu religious festival.
Shopping at Norzlin Lam Craft Stalls
The day is brought to a close with a leisurely walk around Thimphu, including a visit to cast an eye over some more local crafts and artistry.
Day 2: Thimphu to Paro
The Paro Valley is home to a great number of Bhutan's ancient monasteries and temples. It is estimated that there are over 155 of them dotted throughout this area of outstanding natural beauty. Day two of your Bhutan tour sets out to explore the history and culture of the region – including some fine examples of Dzong architecture.
Tachog Lhakhang
Perched on a hilltop overlooking the Paro River, this temple-fortress at first might seem unremarkable – save for its very famous bridge. Constructed by one Thangtong Gyalpo – an architect who built over 50 of these iron bridges in this part of the world – the structure is over 600 years old. You need special permission from the monks to walk across it – which, unfortunately, we didn't have.
Paro Dzong
Otherwise known as the Rinpung Dzong, this is a large Buddhist fortress and one of the most important in the region. Incidentally, that is what 'dzong' means – a type of temple/fortress architecture that's famous throughout the Himalayas. Locals call this one the 'fortress of a heap of jewels,' and it's filled with ancient frescoes and a lot of monks.
National Museum
Located on a ridge directly above Paro Dzong is a former watchtower that has been converted into Bhutan's first national museum. During our visit, it was undergoing restoration, so its collection of paintings, relics, postage stamps, coins, local crafts, and natural history exhibition was housed in a temporary building opposite.
Dungtse Lhakhang
This three-storied chorten-style temple was built in 1421 and – like many holy places in Bhutan – its history is rich with folk tales about how it came into being. It is said that Dungtse Lhakhang was built to subdue a serpent at its foundations, or that it was constructed on the head of a demoness. Buddist tantric paintings adorn its walls.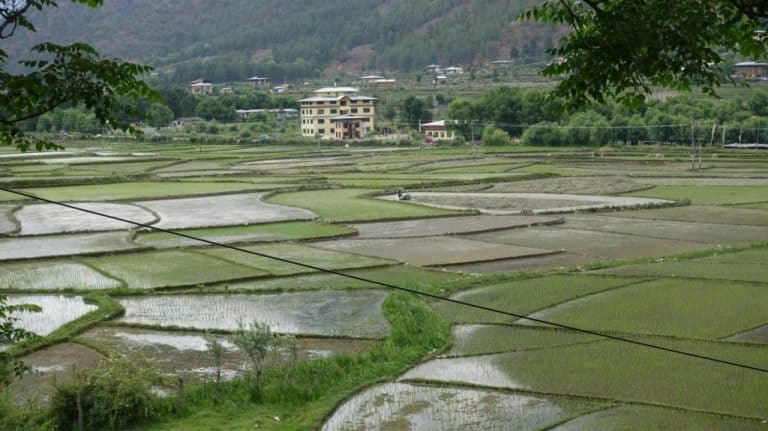 Kyichu Lhakhang
Next on your Bhutan tour itinerary is a visit to yet another temple – this time the oldest in the country. It is one of the 108 temples built by Tibetan King Songtsen Gampo to stop evil spirits from preventing the spread of Buddism. It is said that all 108 were constructed in a single night.
Exploring Paro Town
In the evening, your tour of Bhutan affords you some time to wander the main street in Paro. The highlight of the trip awaits tomorrow.
Day 3: Paro
Your third and final day exploring on your Bhutan private tour takes in the most famous and photographed landmark in the country. The highlight of any visit here and poster-child of Bhutan's tourism industry – the Tiger's Nest.
Taktsang Monastery
Clinging to the rock face perched high on the side of a cliff is this world-famous Bhutan attraction. Even if you know nothing of the country – you'll have seen a picture of this. Taktsang Monastery is more commonly known as the Tiger's Nest and to reach it, you'll hike up more than two thousand feet from the floor of the valley.
One of the most sacred sites in all of Buddism, legend has it that Guru Rinpoche (Padmasambhava – revered as the "second Buddha") flew to this location on the back of a tigress to meditate in the caves here. The site became holy and thence the name "Tiger's Nest" was born. Built in 1692, today it is the cultural icon of the country, and no Bhutan tour is complete without a visit to it.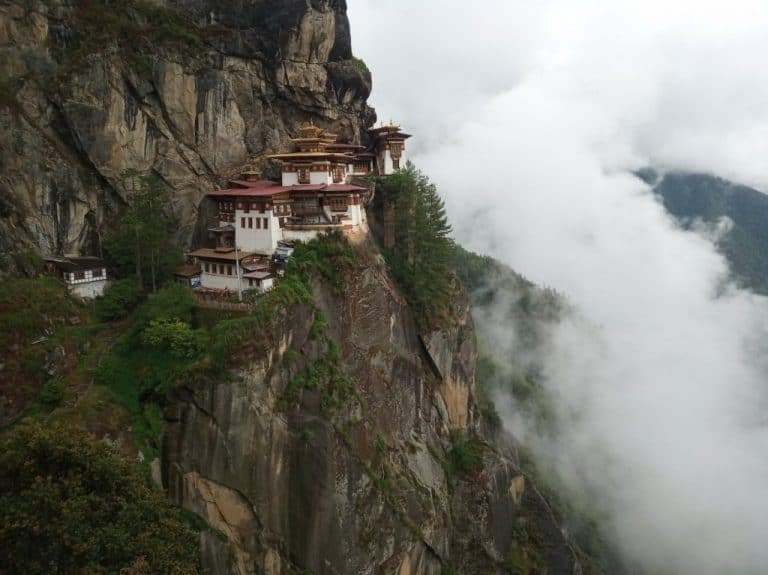 Things You Should Know Before Booking a Bhutan Tour
We were very excited to have the opportunity to enjoy this experience, but there are a number of things you should know and understand before booking.
With our particular tour, we were only allowed to go to tourist restaurants. With other operators, you might be allowed to go to local establishments, but you tend to stick rigidly to the itinerary.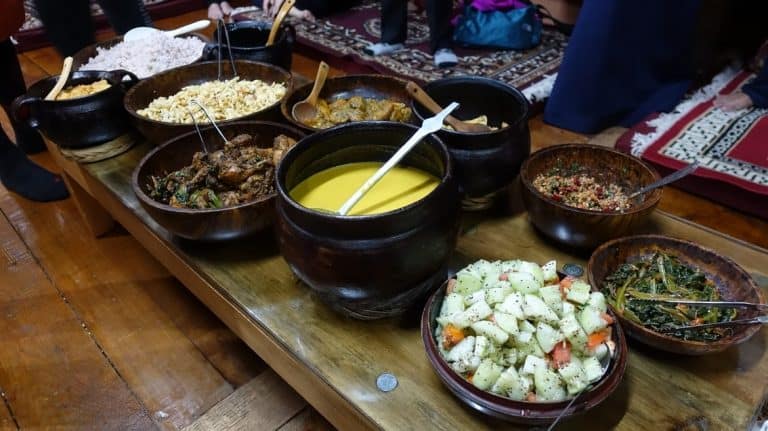 You need to make sure you dress appropriately when visiting any holy site. No jeans are allowed, and you should take care to cover up – so no shorts, skirts or short-sleeved shirts are permitted. Hats are a no-no, as are flip-flops or any other inappropriate attire. Be respectful at all times.
You'll have to stick with your guide throughout. You're not allowed to enter the country alone and you must have a tour operator. That is the only way you can get your Bhutan visa approved. The "visa" costs $60 per day and the total cost is between $200 and $250 per day – but that includes all accommodation, meals, transport, guides and entrance fees. Tour companies are not allowed to sell their tours for less.
Travel is possible to any part of the country – but it has to be arranged before you book. If there is something you specifically want to see and it's not on your Bhutan tour itinerary already – you need to ask for it in advance.
The Tiger's Nest hike isn't as long as it's made out to be. We managed it in just over an hour. Perhaps that's because we had spent a lot of time getting ferried around in our transport and we exploded with energy when we were finally released!
Make sure you're comfortable with spicy food. You'll likely be eating chilies if you get a chance to eat local food (the only country in the world who uses it as a vegetable and not a spice). However, most places will feature more Western food than Bhutanese (if any). Pack some Imodium or equivalent just in case!
Check out Lydia's list of best things to do in Bhutan for another perspective on this tour and even more information.
What do you think of this Bhutan tour itinerary? Is it somewhere you would still like to go? Let us know your thoughts!