As adventurers and freqent travellers who often embark on exotic destinations, we know that unpredictable weather and terrain come with the territory—literally. That's why we fully believe that a reliable waterproof duffel bag isn't just a luxury; it's a necessity. From backpacking to a forest village to commuting to kayaking down roaring rivers, the ideal waterproof duffel ensures your belongings stay dry in every situation. If you explore regularly, this bag quickly becomes your gear-hauling, thrill-seeking, adventure-loving best friend. Yes, even when you accidentally take a plunge with your precious electronics in tow. Below, we'll share with you our list of the best waterproof duffel bags, designed to meet your every adventurous need.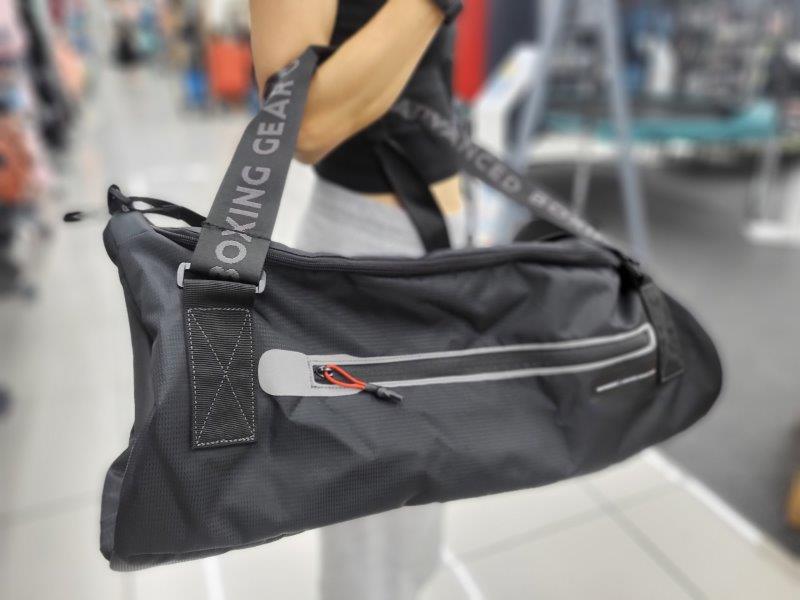 What is the Best Waterproof Duffel Bag?
We have compiled for you the top 9 Best Waterproof Duffel Bag in 2023. In this article we go through the products that we have used ourselves, checked what other users thought about them and we ranked them accordingly.
With years of experience with duffel bags that are waterproof and having used several waterproof duffel bags you can trust our review.
Moreover, you can scroll to the end of this review to see our mini buying guide as well as the answers to some of the frequently asked questions about waterproof duffel bags.
Specs
Price: 💲💲 (fewer 💲 = cheaper)
Material: nylon, polyvinyl chloride
Wheels: no
Water Resistant: yes
Waterproof: yes
Converts to a Backpack: no
Earth Pak's Waterproof Duffel Bag comes with thermo-sealed seams, keeping your belongings dry regardless of the weather. This bag is a go-to choice for motorbike adventures, river outings, or spontaneous escapes into the wilderness. If you find yourself always on the move, you'll appreciate the added storage spaces both inside and out. The bag is also user-friendly with a detachable shoulder strap, side buckles, and a molle system on its front and back. Although some users mentioned issues with the stitching, the excellent customer service ensures replacements are readily available.
Pros
Attractive design
Watertight and airtight
Includes a unique locking system
Plenty of space
Two pockets
Multiple attachment points
Cons
Fabric and stitching not durable
Only recommended for lighter packing
Specs
Price: 💲💲💲💲 (fewer 💲 = cheaper)
Material: polyester
Wheels: no
Water Resistant: yes
Waterproof: yes
Converts to a Backpack: yes
Crafted with a solid TPU Laminated Ripstop Oxford material, the Unplug Ultimate Waterproof Duffel Bag is designed to withstand various weather conditions. The spacious interior is a big plus, letting you keep all your adventure essentials packed and ready at a moment's notice. Whether you're setting out for a hiking trail, kayaking expedition, or an international journey, this duffel can carry a lot!
A standout feature is its unique roll-down zipper system, supported by eight compression straps that help reinforce its resistance to water. Its many anchor points also allow the bag to conveniently double as a car rooftop carrier.
However, it's worth noting that while the bag boasts weather resistance, some users found the zippers to be more on the weather-resistant side than 100% waterproof. It would be wise to approach initial uses with a bit of caution, especially if you're expecting heavy downpours.
Pros
Bag built for all weather conditions
Chest strap and shock-resistant design
Large size can carry many items
Water-resistant for protection from the elements
Cons
Not many storage compartments
May not be as waterproof as advertised
Specs
Price: 💲 (fewer 💲 = cheaper)
Capacity: 20 liters
Size: 24.4 x 19.4 x 9.2 inches (62 x 49.3 x 23.4 cm)
Material: 500D PVC Tarpaulin
Wheels: no
Water Resistant: yes
Waterproof: yes
Converts to a Backpack: yes
The ECOdept waterproof duffel bag is economical to buy and use for kayaking and other water adventure trips. When folding the dry sack, it creates a watertight seal to keep items dry. What we like the most is the different ways of carrying it in hand or as a backpack. Furthermore, it has an exterior pocket to keep your tickets and essentials on hand when flying.
Pros
Flexible and thick fabric that does not get ripped easily,
Two shoulder straps with a grab handle,
Exterior zipper pocket,
Quality product,
Airtight design,
The color is easy to see on the baggage carousel
Specs
Price: 💲💲💲 (fewer 💲 = cheaper)
Capacity: 60 liters
Size: 23.6 x 19.6 x 12.6 inches (59.9 x 49.8 x 32 cm)
Material: PVC, nylon
Wheels: no
Water Resistant: yes
Waterproof: yes
Converts to a Backpack: no
The Gonex Waterproof duffle is the best travel duffel bag to use on an adventure or a vacation. You get a shoe compartment with an outlet to keep your footwear or wet clothes. The main cubicle is big enough to hold everything for your trip, and you get a removable mesh bag to organize your items. On the outside, there is a transparent card window to recognize your luggage. There are straps on both sides for lifting with a top handle for carrying and adjustable straps for cross body or shoulder carrying.
Pros
Waterproof and snowproof,
Outlet pockets to hold wet items,
Three ways to carry for lifting, hand carrying, cross body, or shoulders,
Heavy-duty construction,
Keeps your gear dry,
Cheap dry bag
Cons
A zipper at the top would be better than Velcro for closing,
Would be nice if it had more inner pockets
Specs
Price: 💲 (fewer 💲 = cheaper)
Capacity: 55 liters
Size: 21.6 x 12.6 x 11 inches (54.9 x 32 x 27.9 cm)
Material: cowhide leather, canvas, metal
Wheels: no
Water Resistant: yes
Waterproof: yes
Converts to a Backpack: no
This waterproof duffel bag by NUBILY carries all your gear for a three to six-day business or weekender trip. The luggage works well as a carry-on flight bag to fit in the overhead compartment as well. The canvas fabric is water and tear-resistant for unexpected rain. It has 12 pockets to keep your clothes and other items organized. You have a dedicated shoe compartment with holes for ventilation to separate your shoes and gear.
Pros
Separate shoe compartment,
Plenty of room for organizing,
Water and tear-resistant fabric,
Has a distinctive look,
Great to use for a weekend getaway,
Heavy-duty stitching and canvas
Cons
Quality control concerns with zipper tabs missing
Specs
Price: 💲💲💲 (fewer 💲 = cheaper)
Capacity: 60 liters
Size: 24 x 14 x 12 inches (61 x 35.6 x 30.5 cm)
Material: PVC
Wheels: no
Water Resistant: yes
Waterproof: yes
Converts to a Backpack: no
With the PVC exterior, high frequency welded seams, and roll-down top available, this duffel bag by Skog A Kust works well in dry to wet conditions. There is a removable shoulder strap, carrying handles with D-rings to attach to luggage or boat hooks. You get two interior and exterior pockets with a clear ID window. The main compartment is big enough to pack anything you need for camping to overnight trips.
Pros
Waterproof,
Enough interior space for packing with pockets,
Three ways to tote,
No moisture gets inside the bag,
Quality design,
Inexpensive for a dry pack
Cons
You need to dig around to find things in the bag
Specs
Price: 💲 (fewer 💲 = cheaper)
Capacity: 60 liters
Size: 24 x 22 x 13 inches (61 x 55.9 x 33 cm)
Material: nylon
Wheels: no
Water Resistant: yes
Waterproof: yes
Converts to a Backpack: no
The Cor Surf Waterproof duffel bag works well for frequent outdoor travelers to outdoor adventures with the ripstop fabric for durability and welded-seams to keep your gear dry even when the bag gets submerged in water. For carrying between flights, the handles are reinforced with a removable shoulder strap with Velcro closing. The tote works well as a carry-on for overnight trips or weekend camping.
The duffel bag works for surfing vacations, snowboarding, to hiking trips with the welded seam design to keep gear dry. The D-rings with webbing straps allow you to attach it to your canoe, snowmobile, or motorbike.
Pros
Waterproof and dirtproof,
Compression straps to keep equipment secure,
Webbing straps to attach to a motorbike for motorcycle trips,
Welded seams making it completely watertight,
Large exterior pocket,
Four tightening straps to compress the bag
Cons
Lacks a removable bottom stiffener,
No carrying handles on either end of the bag,
One adjustable shoulder strap and not two
Specs
Price: 💲💲 (fewer 💲 = cheaper)
Capacity: 35 liters
Size: 19 x 14 x 9 inches (48.3 x 35.6 x 22.9 cm)
Material: PVC
Wheels: no
Water Resistant: yes
Waterproof: yes
The Earth Pak mens waterproof backpack comes with a generous main compartment with inner and outer pockets for organization. It provides a good fit to the body with an ergonomic padded back panel and contoured shoulder straps as well as a chest and waist strap. The backpack features 500D PVC fabric construction with attention given to the seams and stress points to ensure performance and durability, although the seems may give way after some use. We like the extra features that this pack brings, such as the MOLLE system and convenient D-Rings on the shoulder straps that allow you to attach extra gear and can serve as an anchor point to latch to a bike, boat, or kayak. It also comes with an external waterproof phone case for keeping your phone dry while using it in wet conditions.
Pros
Roll-top closure with single reinforced strip,
D-ring attached shoulder strap,
Molle looping system with attachment points,
Thick fabric to withstand wear and tear,
Small enough as carry-on luggage,
Available in a variety of colors
Cons
No hip belt,
Seams are not very strong,
Heavy with poor weight distribution
Specs
Price: 💲💲💲💲 (fewer 💲 = cheaper)
Capacity: 50 liters
Size: 23.5 x 14 x 10 inches (59.7 x 35.6 x 25.4 cm)
Material: nylon, metal
Wheels: no
Water Resistant: yes
Waterproof: yes
Converts to a Backpack: yes
This watertight duffel bag by YETI has a zipper top providing easy access to travelers without rolling down the top. The rucksack has a heavy-duty design with a "ThickSkin" shell with EVA molded bottom to withstand a beating which is also waterproof. You can pack the sack with gear for a week and function as a carry-on to fit the overhead compartment. The straps provide for easy carrying as a backpack. There are lash points to use as tie-downs on a boat, making it a versatile option for sailors, as well as backpackers and frequent travelers.
Pros
Submersible in water,
Airtight seal with hydrolock zipper,
Puncture and abrasion-resistant,
Keeps everything dry,
Comfortable to carry,
Having the zipper top provides easy access to gear
Cons
More pockets would be nice to have
Verdict
To summarize, we have gone through dozens of waterproof duffel bags and decided that 9 are worth your consideration. Out of these, the absolute Best Waterproof Duffel Bag is Duffel Bag Earth Pak Waterproof which we highly recommend as our overall best.
If money is not an issue, you can consider Unplug Ultimate Heavy Duty Waterproof Duffel Bag as this is our Premium Pick.
Otherwise, there's no shame in spending prudently, ECOdept Duffel Bag is the Budget Option.
Our other reviews you may find useful in your research:
What You Should Know Before Buying waterproof duffel bags
Materials and durability
Materials used on duffel bags vary from nylon to polyester to tarpaulin. Some designs are coated in upcycled plastics for durability. A key feature that is determined by the material is water-resistance. Some duffel bag models are completely waterproof and are ideal for water sports while water-resistant bags are perfect for adventures on which you are likely to encounter harsh weather. Also, look out for the ease of cleaning as some materials can be wiped while others need to be machine-washed.
A good quality duffel bag can be determined by the thickness of the fabric used. This is measured in deniers and manufacturers will often include this in the product description. A higher denier value means a stronger and thicker fabric. Most oversized duffle bags are made of fabric that ranges between 600D and 1200D.
Questions and Answers About waterproof duffel bags
What can you use a waterproof duffel bag for?
You can take it for all types of adventure, from water sports, through backpacking in the tropics, to snow sports. Some can even float, keeping your stuff safe and dry.
What to look for in a waterproof duffel bag?
There are many factors to consider to find a great bag, as seen here:
-The material dictates how well your belongings are protected,
-The design needs to specific for your traveling needs,
-Pay attention to watertightness of the bag you're buying,
-Look at the comfort and fit from backpack to carrying in hand,
-Size is crucial in determining how much you can pack,
-Weight capacity determines how much weight it can handle
What's the difference between a waterproof and a water-resistant duffel bag?
A water-resistant bag will hold up against splashes of water, but at some point, the water starts seeping through. The waterproof pack you can submerge in water without your gear getting wet.
What size waterproof duffle bag can you take on a plane?
Like any carry-on luggage, the duffel bag needs to meet the luggage size restrictions set out by the airline you plan to use. We recommend checking this with the airline before you fly.
Are waterproof duffle bags good for traveling?
You never know where your travels take you, and having a waterproof duffle bag is useful. The pack keeps your valuables, like a hiking drone, protected from the elements and rain.
How to tell if the duffel bag is waterproof?
To know this, you need to look at the specs of the bag if it has waterproof fabric and zippers/roll-top closure with welded seams.