Being prepared and equipped with the right gear is important for hiking, but one you may not think about at first is wearing the right underwear. Based on our past experience going on hikes in all kinds of weather conditions, from humid to cold to winter hiking, we can vouch that good and comfortable hiking underwear can minimize friction and chafing on long hikes. If you don't, your hike can get uncomfortable quick!
The design and material of hiking underwear can help prevent chafing and provide comfort by reducing sweat and odors after a long day outdoors. In this article, we'll share our top choices for hiking underwear and share some tips about picking a good pair.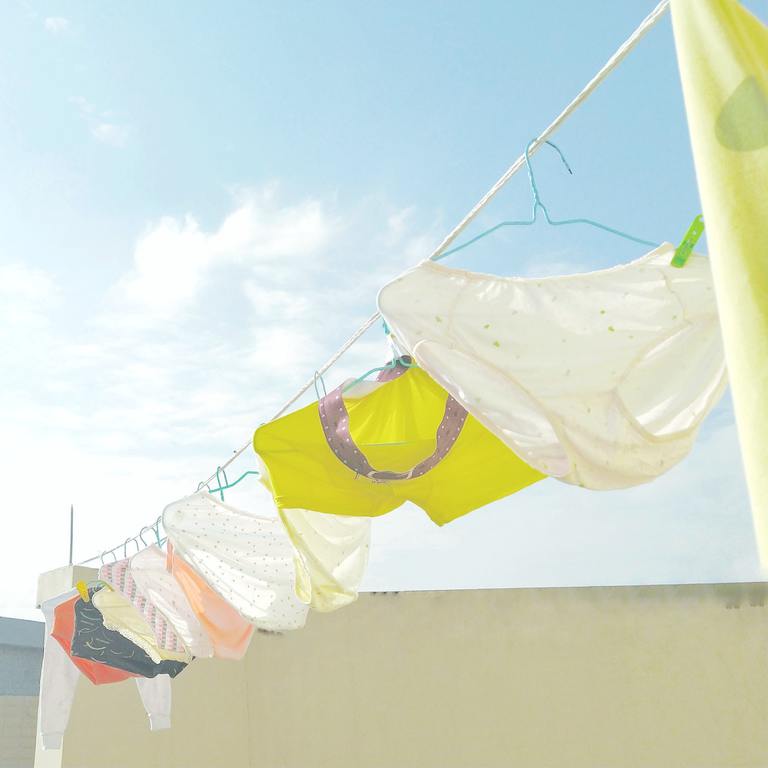 What is the Best Hiking Underwear?
There's little more we love than adventure. One of our favorite ways to explore the vast world is through hiking. In all our years of hiking, we've tried out lots of different hiking products, and that includes hiking underwear.
We know how important it is to have a comfortable pair of underwear on before going on a hiking trip. If your underwear isn't designed for high activity, they can get uncomfortable from sweat or chafing fast. We've made a buying guide and FAQ for hiking underwear, too, to share a bit more information from our experiences. From personal testing to reading through online reviews, we've found some of the best pairs out there for you.
These New Balance boxers are our top choice and come in a set of three. Made from 90% polyester and 10% spandex, the fabric blend has a 4-way stretch with a fly opening and pouch to fit comfortably. Polyester has excellent moisture-wicking abilities and quick-drying, which makes it an excellent option for hikers. However, you should keep in mind that some say polyester isn't as breathable as other materials, like cotton. These boxers also have a mesh gusset that helps with better movement during activities like hiking. Some users noted that their boxers wore out quickly and developed holes after a couple of washes, so you may want to invest in some extra pairs. The no-ride inseam may also not sit right for some users, as some noted that the thin material causes the boxers to ride up the thigh, which can cause chafing and skin irritation. Ultimately, their softness and polyester design makes them a great choice for the price, and are definitely worth a try on your next hike.
Pros
Made from a polyester and spandex blend
Wicking design
Mesh gusset helps with movement
Comfortable 4-way stretch Affordable 3-pack
Cons
Prone to damage
Can ride up and cause discomfort
Wide band sometimes rolls down
Specs
Price: 💲💲 (fewer 💲 = cheaper)
Material: 53% hemp, 44% organic cotton, 3% spandex
Number of Pairs: 1
The WAMA hipster panties are soft, comfy, and breathable. Their flattering modern design, with a low-rise waist and flexible waistband, makes them a nice choice for everyday wear even when you're not hiking. The height of the waistband fits comfortably just above the hips, and the softness of the fabric feels nice on your skin. Even while flexible, the waistband is strong, so you don't have to worry about tearing or rolling. Some reviewers have also stated that the fabric is odor-resistant. The main downside is that the fabric doesn't wick moisture as well as other sportswear.
Made from sustainable materials, WAMA hipster panties are an excellent choice for eco-conscious and fashionable ladies.
Pros
Made from sustainable materials
Breathable fabric
Comfortable modern design
Cheeky, flattering appearance
Cons
Can absorb lots of moisture
Doesn't dry as quickly as other sports fabric
The Lyythavon Women's Underwear is made of 95% cotton and 5% Spandex material. The natural cotton fabric is soft on the skin and provides comfortable snug-fitting. The cotton is breathable, and the 5% spandex makes it moisture-wicking to keep you dry and cool. The women's briefs style maintains full coverage on your back and hips to reduce bunching up while you're active. The Lyythavon Women's Underwear is also budget-friendly, coming in a set of five panties. It features a 100% cotton crotch that inhibits odor retention and itching. On the downside, cotton is not the most suitable fabric for backpacking because it absorbs moisture and is slow to dry, leaving you feeling damp. The underwear features an elastic waistband that may feel tight on your waist, though it loosens up after a few washes. Also, the inner lining of the fabric may be a little itchy for some users.
Pros
Features flat lock seams with lace trimming
Full coverage style with no show lines
Available in various colors
Affordable
Cons
The elastic band is too tight
Sizes run small
We chose the Reebok Women's Seamless Hipster Panties as the best budget choice on this list because it comes as a pack of five undies at a better price than any other on the list. This ladies' underwear is made with 95% nylon and 5% spandex that is soft, absorbent, and quick-drying. The panty's hipster style design covers the hips to reduce bunching while the spandex gives it a snug fit and comfortable movement for hiking. However, some users said they are not as durably made as other underwear and unravel quickly.
Pros
Nylon and spandex blended fabric for comfort
Seamless and tagless design reduces chafing
Comfortable and snug fit
Soft and breathable material
Cons
May unravel or stretch quickly
Cut may not be comfortable on everyone
The material on these Adidas Boxer Briefs is soft and quick-drying, making them an excellent choice for hiking underwear. This is important as you sweat throughout your hike! These briefs are built for perfomance and the stretchy fabric is comfortable with an athletic fit. The design allows you to move around easily without constraints.
Although it features a no-ride inseam, users have noted that it bunches and rides up. Some also say that the seam stitching is rough, which may cause chaffing in sensitive areas. The fabric is thin, and while that helps in quick-drying, it also develops holes quickly, which reduces durability over time. Unlike the New Balance men's boxers above, these do not have the mesh gusset on the crotch area, which can make them tight and uncomfortable depending on the fit.
Pros
Polyester and spandex blend for comfort
Stretchy for comfortable movement while hiking
Available in different lengths
Dries quickly
Cons
Can ride up thighs and cause chafing
Thin material reduces durability
Rough seam stitching
The ExOfficio ladies' underwear is similar to the Reebok undies above but with one advantage. It features an antimicrobial treatment that makes it ideal for hiking trips that are longer than a day. Antimicrobial properties help reduce odor, while its diamond knit and mesh structure help with ventilation to keep you dry. The material blend of 94% nylon and 6% Lycra spandex makes the underwear stretchy for easy movement, and the full-cut design provides a snug fit, though they have other styles available. However, the sizes run big, and unlike most feminine underwear, this product does not have a cotton patch on the crotch area. This may be a disadvantage since the material is slick and will not stick to a sanitary towel. Some buyers were also disappointed the quality of the underwear. Some say it deteriorated after machine washing. As a result, we recommend hand washing these if you buy them.
Pros
Nylon and lycra spandex blend is breathable and dries quickly
Comfortable full cut design
Antimicrobial features that reduce odor
Diamond knit for stretching and mesh structure
Cons
Not machine washable
Sizes run big
Does not have a cotton patch on the crotch area for sanitary products
The Hanes Men's Ultra Lightweight Boxers are designed for comfort during outdoor activities. It features 87% Polyester and 13% Spandex fabric that is lightweight and stretchy for a snug fit. However, it wears out after a few washes and is transparent on the rear side. The stretchy fabric and boxer design prevent it from riding up and helps protect against chafing while walking. The boxers feature a roomy pouch with an open fly for convenience and a tagless elastic waistband for comfort. This backpacking underwear is moisture-wicking to absorb sweat from your body. The mesh stretch construction makes it breathable and allows the fabric to dry quickly. However, users have noted that the fabric stains in the crotch area.
On the upside, it features FRESHIQ, which is an advanced odor protection technology that inhibits odor-causing bacteria. It comes in a 3-pack with several colors available, though the colors may run when washing.
Pros
Tagless comfort waistband
Fresh IQ technology for odor prevention
Boxer length limits ride up
Ultra lightweight and breathable
Cons
The color runs into other clothes
Thin fabric is not durable
This is a great Long John's base layer for women who love to hike no matter how cold it is outside. Thermajane Women's Ultra Soft Thermal Underwear features a Polyester and Spandex material blend that is highly breathable with an inner fleece lining that is super soft on the skin. It's comfortable full-length design can be worn as thermal underwear for warmth or as stretchy hiking pants.
These underpants are non-see-through and have a 4-way stretching ability for easy movement and snug-fitting. Its thermal lining keeps you warm in cold temperatures and also wicks away moisture when active. Plus, the fabric features odor control technology that helps to keep you smelling fresh while you wear them.
Pros
Full length design for flexibility
Stretchy fabric for body contour
Warm and cozy for cold weather
Able to be used as underwear or pants
Cons
Sizes can run big Fabric wears out quickly
Releases lots of dye on first wash
The Meriwool Underwear Base Layer for Men features a 100% ultra-fine micron Merino Wool construction that is soft and comfortable on the skin. It also has a snug fit that offers gentle support with a no-ride-up inseam. The long briefs' thermal properties make it an ideal base layer for Long John's and winter gear without feeling bulky or bunching up. As a result, we recommend these for winter hikes and not summer ones.
Meriwool has a natural wicking ability to keep moisture from your body and is highly breathable. It is also naturally antimicrobial, which makes it odor resistant and stays fresh. It has a tagless elastic band that is wide for comfort, but it also tears easily from the rest of the boxers.
Although Merino Wool is slow drying, this underwear's ultrathin construction helps dry it quickly while on your backpacking excursions. However, this could reduce durability over time.
Pros
Antimicrobial and odor-resistant fabric
Long inseam helps to limit chafing
Offers effective moisture wicking and breathability
Thermal fabric for base layering
Cons
Wool dries slowly
Feels heavy when damp
A bit more expensive for one pair
May be less durable over time
Verdict
To summarize, we have gone through dozens of hiking underwear and decided that 9 are worth your consideration. Out of these, the absolute Best Hiking Underwear is New Balance Men's Boxers which we highly recommend as our overall best.
If money is not an issue, you can consider ExOfficio Women's Give-n-go Full Cut Brief as this is our Premium Pick.
Otherwise, there's no shame in spending prudently, WAMA Hipster Panties is the Budget Option.
Our other reviews you may find useful in your research:
What You Should Know Before Buying hiking underwear
Overview
Underwear is a personal choice. We all have our different preferences in terms of cut, material, and overall comfort. When it comes to hiking, your comfort is of the utmost importance. Here are the top things to consider when choosing a pair of hiking underwear.
Hiking Underwear Fabric
The ideal hiking underwear features either Polyester, Nylon, or Merino Wool. Sometimes Spandex or Lycra is blended with either of these fabrics for stretchability, which can improve fit and comfort. Here's what we know about each of these materials:
Polyester: Polyester is another synthetic material that is durable and lightweight. It is also quick drying and ideal for high-intensity activities like hiking. However, in comparison to natural fabrics such as Merino Wool, it is less breathable. It may result in odor and moisture retention and cause infections. Therefore, we only recommend this material for short hikes.
Nylon: Nylon is a synthetic material that is stretchy when blended with spandex. We recommend this combination for hiking because it conforms to your body profile and is more durable due to its strong threads. It is also moisture-absorbent, which means it is better at moisture wicking. However, as a synthetic material, it has low breathability and takes more time to dry. Merino Wool: Merino Wool is a natural and highly breathable fabric, and it may be the best option for hiking underpants. It has a high moisture-wicking ability to keep you dry. However, it takes longer to dry when wet, and you may not be able to wash your Merino Wool skivvies while on a hike. On the upside, it has antimicrobial qualities that help keep odor and infections at bay. This quality makes it ideal for long excursions. Merino wool is also more gentle on the skin, and it makes an excellent base layer because it is warm when cold weather and cool on hot days. However, as a natural fabric, Merino Wool is considerably more pricey than synthetic fibers. On the other hand, synthetic materials are more abrasive-resistant which makes them more durable.
Underwear Comfort
Underwear comfort is an essential consideration because it is an intimate garment. Some of the features that enhance comfort include flatlock seams to prevent chafing for synthetic fabric. Another feature is the antimicrobial properties that inhibit the growth of odor-causing bacteria. Merino Wool is naturally antimicrobial, and it helps to keep your underwear odor-free and prevent yeast infections. Moisture-wicking fabrics keep your skin dry by absorbing sweat, while the style you choose will provide a comfortable fit. Although cotton underwear is ideal for everyday wear, it is not the best choice for hiking purposes. Its ability to absorb sweat is an excellent feature. However, once it has absorbed the moisture, cotton will retain the moisture and remain wet until you remove it to dry. Generally speaking, comfort is a subjective condition. Therefore, always go for what makes you feel comfortable in terms of style, design, and material.
Breathability
Loosely fitting hiking underpants will have more breathability than tightly fitting ones. However, moisture-wicking works better when the garment is snug against the skin. If you are unsure of how breathable the material is, hold it up in the light. The more the light comes through, the more breathable the fabric is. Some synthetic materials are not very breathable compared to wool and are not suitable for long hikes. Always check the blend of any underwear you are considering to see the combination of stretchability and breathability in them.
Odor Control
To minimize odor, consider hiking underpants that have antimicrobial treatments that prevent the growth of odor causing bacteria. Merino Wool is naturally antimicrobial, while synthetic underwear will have treatments applied to reduce odor. Breathability is another factor that affects the odor control ability of the underpants. As shown above, Merino Wool is the most breathable and the most ideal for long excursions. However, other breathable materials may work just as well.
Durability
Synthetic materials such as nylon are generally more durable and easier to wash than natural fabrics. On the other hand, flatlock seams may be more durable than the typical seams because they have less friction. Hand washing your undies may also help them last longer because it is more gentle than machine washing.
Drying Speed
Hiking underwear made from quick-drying material is ideal because hiking is a strenuous activity with lots of sweating. When going for overnight hiking trips, synthetic underwear will dry faster after washing compared to wool.
This will also prevent chafing and discomfort. The longer you're able to stay dry, the safer and comfier your skin will be.
Style
Style is yet another necessary and subjective consideration. For men, some of the common styles include briefs, trunks, and boxers, while full-cut, boy-legs, hipsters, and bikinis are some of the typical female types. Most female underwear (except boyshorts) do not roll up the legs, so there is less risk for thigh chafing. For males, the briefs are above the thighs and maybe the best option to avoid chafing from the in-seam. However, if your thighs rub together while walking, long briefs or boy shorts may reduce the friction.
Good fitting and comfortable underwear will reduce the likelihood of infections and decreased sperm count, as tight underwear tends to increase the temperature around the scrotum. You should be able to figure the style that is most comfortable from the underpants you already own.
Features
There are lots of different features to consider in underwear from odor control to moisture-wicking abilities. Moisture-wicking ability keeps you cool and dry while hiking because it absorbs all the moisture from your genital area. It will reduce the bacteria that cause odor and build up yeast that will lead to yeast infection. Antimicrobial features found on some hiking underpants help keep odor under control by preventing the development of bacteria. It is a necessary feature to consider, especially when your hiking trips last longer than a day. Mesh gusset is another feature found in boxers that increases comfort by reducing the discomfort caused by tight-fitting underwear. This feature also protects against friction that can be irritating and uncomfortable. Meanwhile, a no ride inseam helps to stop underwear from rolling up and causing irritation. While hiking, the last thing you want is your underwear to roll up your crotch. This feature is common in male underpants such as boxers and trunks.
Questions and Answers About hiking underwear
How can I wash my hiking underwear and keep it in a good condition?
We recommend hand washing your hiking underwear in warm water to keep your underwear in good condition. The fabrics used to make hiking underpants are typically thin for quick drying and breathability. But, it also makes them delicate, and they wear out quickly. If you prefer machine washing, use the delicate cycle with mild soap. Tumble dry on a low setting, and do not iron them. You can also look for more durable pairs with solid seams to avoid unraveling or holes from forming.
Do I have to always wear underwear while hiking?
Generally, this is about personal preference. Hiking commando can also be uncomfortable for most people because undies are designed to prevent your hiking pants from irritating your sensitive parts. The advantage of hiking underwear is that it will help keep you dry by absorbing all the sweat. However, if you are wearing comfortable hiking pants, you may opt to go without underwear.
Which hiking underwear dries fast?
Hiking underwear made of Polyester or Nylon material do not absorb water, making them quick-drying. Although Merino Wool underwear is absorbent, it is highly breathable, which helps to maintain dryness. Cotton underpants are not ideal because they are highly absorbent, not very breathable, and can take a while to dry.
Which hiking underwear material prevents groin chafing?
Chafing is a skin irritation brought about by friction when your thighs rub against each other or when clothing rubs against your skin. Nylon, polyester, and merino wool are ideal for preventing chafing since they are gentle on the skin and dry quickly to reduce friction.
How many pairs of underwear should I pack for hiking?
When hiking, it is important to carry enough underwear to allow complete drying in-between washes. To avoid packing too many pairs, you may consider packing one for every two days and how well it ventilates and resists odors.
Is cotton underwear good for hiking?
Usually, cotton underwear is not a good choice for hiking. While cotton is breathable, it retains lots of moisture and does not dry quickly. This can cause discomfort quickly during your hike.
Plus, cotton isn't always as stretchy as other materials like nylon or polyester. If you're going to be moving a lot, you don't want to feel restricted by your underwear or face chafing as a result.