Down jackets are a staple for any adventure traveler. However, some of the best down jackets, especially those from premium brands, tend to be too expensive for most users. I have compiled this list of the best budget down jackets to help you find an option that will work for you without breaking the bank.
If you're looking for the best cheap down jacket on the market, my breakdown of features in this article should help you find one that balances price and quality.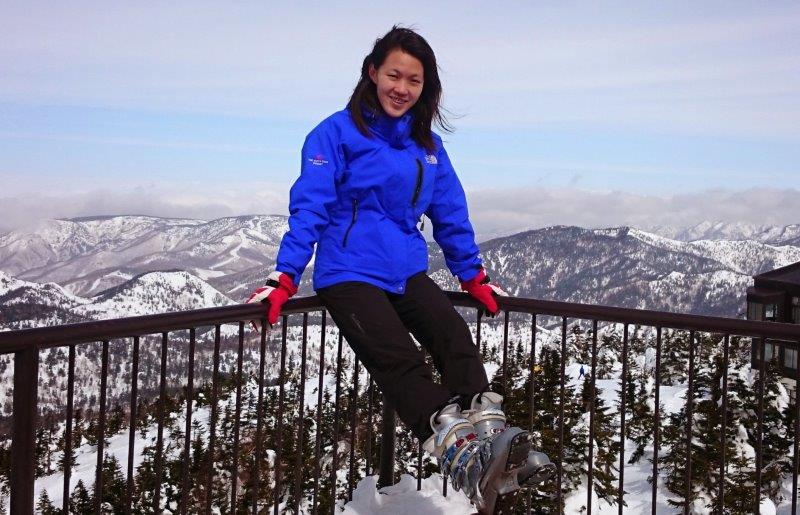 What is the Best Budget Down Jacket?
We have compiled for you the top 5 Best Budget Down Jacket in 2023. In this article we go through the products that we have used ourselves, checked what other users thought about them and we ranked them accordingly.
With years of experience with cheap down jackets and having used several budget down jackets you can trust our review.
Moreover, you can scroll to the end of this review to see our mini buying guide as well as the answers to some of the frequently asked questions about budget down jackets.
The balance between price and quality is hard to achieve but Amazon Essentials has figured out how to land there with this Women's Lightweight Water-Resistant Packable Down Jacket. For an affordable price, this jacket is ultra-light and warm enough to wear as a mid-layer in freezing weather and as an outer layer on mild winter days.
I recommend this Amazon Essentials down jacket for women as the best budget down jacket as it has numerous features to ensure quality and comfort while remaining affordable.
Pros
Contoured seams give it a fitted shape,
Two outside zipper pockets which are easily accessible,
Made with durable zippers and outer fabric,
Features a stand-up collar for extra warmth,
Comes with a small bag to pack the jacket in,
Extremely lightweight and packable,
Available in a range of beautiful colors and prints
Cons
Zippers on the pockets are quite small,
Designed for a slim fit that does not accommodate everyone
Specs
Price: 💲 (fewer 💲 = cheaper)
Shell Material: 100% Nylon
Lining Material: 100% Nylon
Insulation Fabric: 100% Polyester
The Amazon Essentials Men's Lightweight Puffer Jacket is the best budget option on this list. It manages to balance the compressibility and weight of a light jacket with the warmth needed for outdoors in the cold. The outer fabric is 100% nylon, which is strong and durable. The stitching on this puffer jacket is flawless, and the zippers run without issue.It features several handy additions such as side pockets to keep your hands warm, a stand up collar and elastic cuffs. It is easily packable and water-resistant in mild conditions.
Pros
Features a stand-up collar and elasticized cuffs, Comes with an included carry bag with drawstring closure,
Comes with two inside pockets and two external zippered pockets,
Extremely soft and comfortable material,
Stylish fit and available in many colors
Cons
Not warm enough for extremely cold weather,Sizing does not accommodate all body types
The Camel Crown Men's Hooded Down Jacket is ultra-lightweight, water-resistant, and made of high quality soft material. It is the best quality budget down jacket on this list with excellent stitching, durable zippers, and convenient pockets. It also packs down into a portable size while retaining its fluffiness.The adjustable hem and elastic cuffs are perfect for additional wind protection. Together with the hood and chin guard, these features ensure that you retain maximum warmth. The style of this puffer jacket is classic, versatile, and true to size.
Pros
Made with a water-repellent outer shell,
Features an attached hood and chin guard for wind protection,
A drawstring carry pouch is included for packing,
Easily fluffs up when unpacked,
Versatile and stylish design
Cons
Not warm enough for sub-zero temperatures
Specs
Price: 💲💲💲 (fewer 💲 = cheaper)
Material: 100% Nylon
Insulation Fabric: 90% White Duck Down and 10% Duck Feather
The Rokka&Rolla puffer jacket for women features premium shell fabric that is both lightweight and durable. The shell also features thermal insulation properties for extra warmth and a quilt pattern that assists in trapping more heat. The high fill power on this down jacket ensures it is warm enough for those chilly winter days and yet light and compressible to pack on your trip. This jacket comes in a wide range of sizes to fit women of all body types. The colors and design are also very feminine and appealing. The high-density fiber used makes it soft to the touch and comfortable against the skin.
Pros
Can be used as a neck pillow when packed,
Made with soft and breathable material,
Premium down with 650 fill power,
Features high-quality YKK zippers and durable construction,
Features a standing collar and attached hood for added protection,
Cons
Not suitable for use in wet conditions
The Baleaf down jacket for men is perfect for outdoor activities such as hiking and camping as it is warm, lightweight, packable. Features such as the insulated hood and handwarmer pockets are added for extra warmth. The use of spandex on the sleeves, sides and back panel gives you the freedom to move around making this jacket ideal for outdoor activities. On the downside, the spandex parts have minimal insulation, which reduces the amount of warmth.The two deep pockets inside allow you to safely store essential items such as keys, phone and wallet while the two zippered outer pockets are great for warming your hands. This puffer jacket folds into a compacted size for easy packing and it also comes with a convenient carry pouch.
Pros
Works well as a mid-layer for extremely cold conditions,
Versatile for fall, winter, and spring seasons,
Spandex sleeves with thumb holes for added flexibility,
Durable water-repellent coating,
Cons
The collar tips point up even with the zip open,The spandex sections are uninsulated thus offer minimal warmth,It is not water-resistant
Verdict
To summarize, we have gone through dozens of budget down jackets and decided that 5 are worth your consideration. Out of these, the absolute Best Budget Down Jacket is Women's Lightweight Water-Resistant Down Jacket which we highly recommend as our overall best.
If money is not an issue, you can consider CAMEL CROWN Men's Hooded Down Jacket as this is our Premium Pick.
Otherwise, there's no shame in spending prudently, Amazon Essentials Men's Lightweight Puffer Jacket is the Budget Option.
Our other reviews you may find useful in your research:
What You Should Know Before Buying budget down jackets
Down Jacket Materials on a Budget
Although it is imperative to check the price tag when buying a down jacket, you should also be keen to ensure that you don't miss out on the critical features. To help you pick the best affordable down jacket for you, I have broken down all the important features below.
Warmth
There are two main factors that determine the warmth of a down jacket. The first is the fill power, which measures the maximum volume to which the down filling can fluff up. At high volume, the down jacket will have more loft and insulating air pockets to trap heat. The fill power index ranges from 300 – 900. When looking out for budget options, a fill power of 500 is enough to guarantee good quality. The other major factor is the fill weight, which essentially measures the quantity of down filling used in the jacket. The higher the amount, the warmer the jacket will be.
Weight
Fill weight and material are the two primary factors that determine the heft of a down jacket. Heavyweight down jackets often use heavy materials and large amounts of filling to guarantee maximum warmth. On the other hand, lightweight down jackets use ultralight materials with less down quantity. These help to balance warmth with other factors such as compressibility and packability. For a budget down jacket, the midweight variety may be your best bet. The fabrics and down quantity used are enough to guarantee warmth on your winter adventure while retaining some features of lightweight jackets such as compressibility.
Water Resistance
Down jackets with a DWR (durable water repellent) coating can hold up more effectively against reasonable amounts of rain or snow. Waterproofing can be achieved through Pertex shields, although this will significantly increase the price of the jacket. We generally know that moisture is down's worst enemy, and as such, technology has evolved to support the treating of down, which results in a longer-lasting, hydrophobic down.
Compressibility
The compressibility of a jacket is affected by the fill weight and the fill power. Jackets with a higher fill power tend to compress more. Similarly, lighter jackets compress better and are easier to pack than their heavier alternatives.
Features
Features such as elastic binding on the cuffs and hem can help to retain warmth. Stand-up collars and hoods can also be great additions to your down jacket. I have found that hoods can provide additional warmth in nippy weather. If you are uncertain, you can get a jacket with a detachable hood.
Fit
When buying a down jacket online, look out for the sizing chart to help you find the right size for you. The best down jacket fit is one that allows room for layers without being so big as to let warmth escape.
Questions and Answers About budget down jackets
How much money do cheap down jackets cost?
Prices for good quality budget down jackets range from $40 to about $100, depending on the features available. Features such as brand, fabrics, and down material are the typical factors that will determine the price.
How do I clean and mantain my down jacket in a good condition?
The most important thing is to follow the manufacturer's directions. For most of the jackets on this list, machine washing is indicated, but hand washing is also preferred.
There are cleaning products designed for jackets with DWR coating and those with soft shells. Outerwear-specific wash products such as Nikwax Down Wash Direct will gently remove dirt while protecting the fluffiness, insulating, and water repellent properties of your jacket.