Having a backpack that is convertible can be very useful. This will allow you to use it as both a backpack or a shoulder bag and in some cases even a duffel bag or rolling backpack. The packable sling packs are great for travel because they don't take up much space, but still have lots of room inside for all your belongings. They also come in different sizes so you can find the one best suited to your needs and packing style. We'll share our favorite convertible backpacks on this blog post!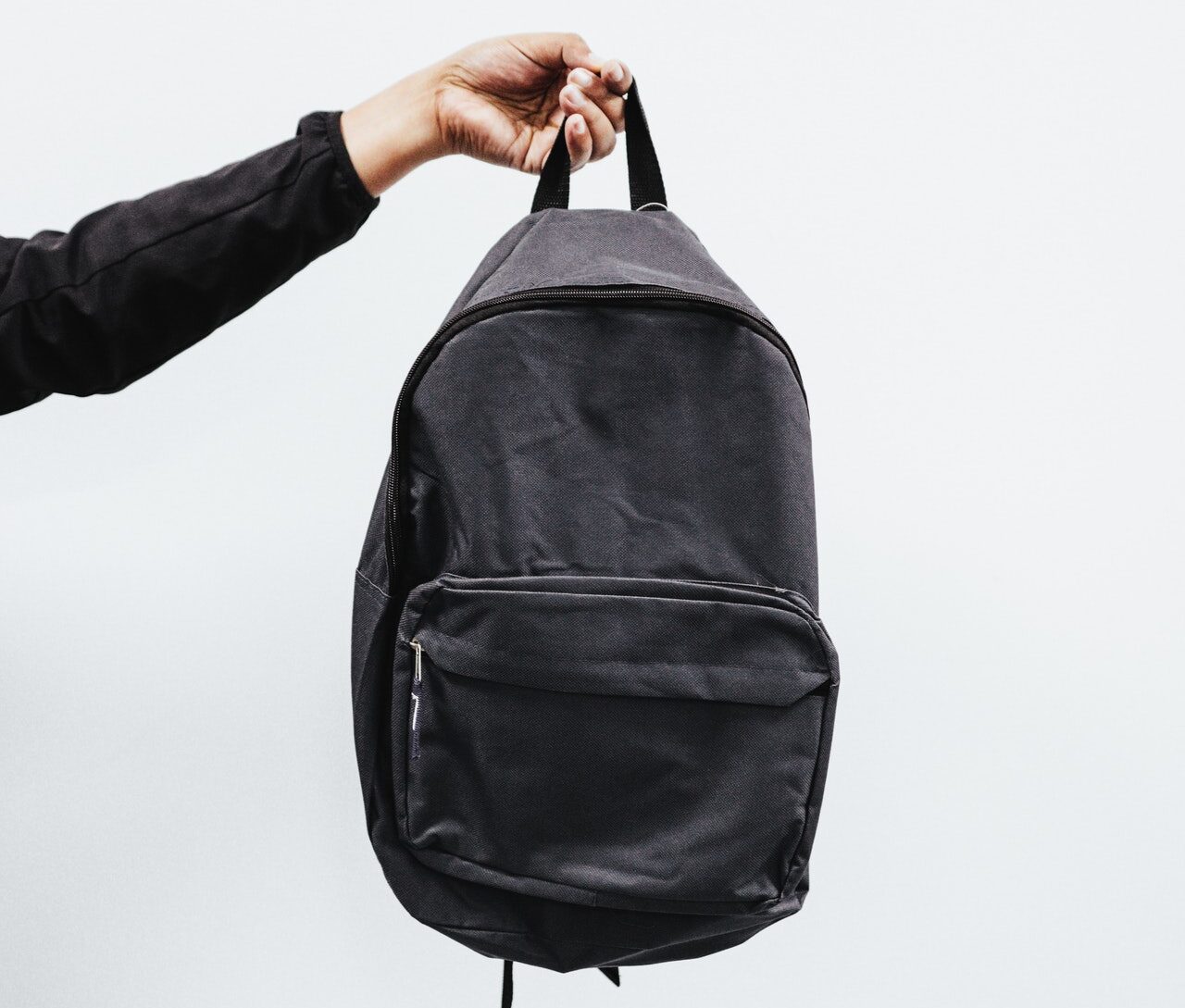 What is the Best Convertible Backpack?
We have compiled for you the top 6 Best Convertible Backpack in 2023. In this article we go through the products that we have used ourselves, checked what other users thought about them and we ranked them accordingly.
With years of experience with backpacks that are convertible and having used several convertible backpacks you can trust our review.
Moreover, you can scroll to the end of this review to see our mini buying guide as well as the answers to some of the frequently asked questions about convertible backpacks.
Specs
Price: 💲💲💲 (fewer 💲 = cheaper)
Capacity: 20 liters
Size: 18 x 12 x 6 inches (45.7 x 30.5 x 15.2 cm)
Voltaic Solar Converter includes a solar-optimized battery that stores power from the panel to provide you with consistent charging during those times when you are not in direct sunlight. It features rugged construction that can withstand everyday use and outdoor activities. This solar panel backpack has a clamshell design with a padded laptop compartment at the back, while the main storage compartment at the front allows you to pack necessities for a weekend trip.
Pros
Includes a V25 Power Bank,
FAA compliant as a carry-on luggage,
2-Year warranty on the solar panel,
Good value for money,
2 USB ports to charge multiple devices,
Easy-access clamshell design
Cons
Solar Panel charges slowly,
Poor quality zippers
The Arc'teryx Blade 20 backpack is a lightweight and durable backpack suitable for urban commutes and day hikes. While some people may feel restricted by the 20L capacity, with some careful equipment choices, it is more than enough for most day trips. While best used for urban commuting, the 15″ laptop sleeve can double up as a place for a water reservoir for those hikers who like to hydrate on the go. The back panel has been padded out to be as comfortable as possible when worn for longer trips. It also comes with a handle on the side so it can be used more like a briefcase for situations where you need to look professional.
The backpack is not streamlined for hiking but is certainly suitable enough to function on the trail. Climbers may feel a little restricted by the diminished size and lack of options for clipping gear to the outside of the pack.
Pros
Small and lightweight – great for commuting, in-flight hand-luggage, or as a daypack. Can be carried either as a backpack or as a suitcase. Neutral design that looks professional in any circumstance. Also available in larger sizes.
Cons
Versatile product that can be used for multiple purposes, but is not streamlined for any single one.
Specs
Price: 💲 (fewer 💲 = cheaper)
Size: 16.5 x 7.1 x 11.8 inches (41.9 x 18 x 30 cm)
Material: Nylon
Water Resistant: No
The Bago Daypack, artfully crafted with a tear-resistant honeycomb polyester fabric, serves as a lightweight companion for both travelers and hikers alike. Its structured design incorporates a sizeable main compartment, complemented by an interior zippered pocket for valuables – an effective organizational detail sure to keep your essentials within arm's reach. While the 25L capacity may seem modest, the Bago Daypack streamlines efficiency rather than indulging in excessive bulk, making it a smart choice for an excess-luggage or carry-on bag. Beyond travel, this useful multitasker seamlessly transitions into an everyday bag, thanks to its effortless convertible folding into a compact pouch for convenient storage.
A distinctive edge of the Bago Daypack lies in its water-resistance – an invaluable feature for outdoorsy folks carrying camping tools, tactical kits, or survival paraphernalia. Catering to all genders and spanning an array of color choices, it proves itself to be as stylish as it is functional.
Pros
Offers easy portability with its foldable design
Features 2-way corded zippers for easy accessibility
Provides multiple compartments for organized storage
Boasts high-quality water-resistant material protection
Cons
Lacks adequate back padding for comfort
Front mesh material may wear out with frequent use
Specs
Price: 💲💲💲💲 (fewer 💲 = cheaper)
Capacity: 30 liters
Size: 19 x 11 x 7 inches (48.3 x 27.9 x 17.8 cm)
Material: Shore-Tex
Wheels: No
Water Resistant: Yes
Waterproof: No
The Solgaard Lifepack Endeavor is a uniquely designed backpack for everyday use and traveling. It features two sections aptly named the Workzone for your mobile office and the Lifezone for your travel gear. Each section of the pack comes with multiple pockets for organization, and the bag's capacity is expandable from 30 – 35 liters. The Lifepack Endeavor backpack features a removable hanging closet that is essentially an internal bag sectioned into three to organizes a couple of day's worth of clothes inside the pack. When you get to your accommodation suite, all you need to do is remove the bag and hang it inside the closet without unpacking your clothes. It is a convenient feature that makes organizing your backpack a breeze and maximizes space. On a side note, Solgaard also has a suitcase product line with the hanging closet feature that won the Time Magazine Best Inventions 2018. Another notable feature of the Endeavor backpack is the Shore-Tex construction. It is a proprietary fabric made of upcycled ocean-bound plastic and helps clean up the oceans and rivers of plastic bottles. The pack comes with two external water bottle pockets and a front pocket for quick access items. The Workzone section features a 16-inch laptop shockproof compartment with document storage and cable organization spaces. The Lifezone space includes the removable closet and four hidden pockets for your wallet, cards, and valuables.
Pros
Premium quality eco-friendly construction,
Generous interior compartments with pockets,
Multipurpose for everyday use and travel,
Convenient removable closet for organization
Specs
Price: 💲 (fewer 💲 = cheaper)
Weight: 2.93 pounds (1.33 kg)
Material: Nylon and Polyester
Wheels: No
Water Resistant: Yes
Gorgeously versatile, the Hannibal Tactical 36L MOLLE Assault Pack serves a delightful blend of utility and robustness. With a reasonable 36L capacity, it ambitiously strives to cater to diverse storage needs. The pack comprises two main compartments, supplemented by both frontal and back divisions, allowing an organized containment of belongings. Emphasizing convenience, it is equipped with superior quality dual-zipper pulls facilitating easier access to your gear. A standout feature is the strategic incorporation of MOLLE webbing offering an expansive front and sides. This feature is commendable as it permits attachment of a variety of tactical equipment, enhancing the bag's utility quotient. Moreover, the modular and versatile padded hydration compartment can multi-task between safeguarding your laptop and hosting a hydration bladder, adapting as per your work or outdoor needs.
To put it succinctly, the Hannibal Tactical 36L MOLLE Assault Pack's most inviting feature is its astonishing versatility, serving as a loyal companion for work, adventure, and everything in between.
Pros
Comprehensive 36L storage capacityDual, convenient zipper pullsMOLLE webbing, perfect for gear attachmentMultipurpose hydration compartmentDurable waterproof lining in main compartmentsComfort-enhancing padded shoulder straps
Cons
Shoulder strap stitchwork requires reinforcement
Smaller than usual attachment slots
Specs
Price: 💲💲 (fewer 💲 = cheaper)
Material: High Density Waterproof Nylon
Wheels: No
Water Resistant: Yes
Waterproof: No
For photography and outdoor enthusiasts seeking a reliable and budget-friendly accessory, the TARION TB-02 Light Camera Backpack is an excellent consideration. The simplicity of design masks the backpack's true ease of use and its specialized protective features for photo and video gear, including drones. Featuring eight padded and removable dividers, this backpack allows for reorganization and customization of internal space, ensuring your equipment stays safe and secure during hikes or travels. While compact, the bag efficiently stores and carries essential gear without being excessively heavy or bulky. TARION hasn't forgotten about technology either – an allocated 15-inch laptop compartment is a practical addition for digital nomads. An inclusive rain cover ensures complete waterproofing, an imperative feature when traversing through unpredictable climates. For maximum comfort, breathable air mesh is incorporated on the back panel, and adjustable, ventilated shoulder straps provide versatile and flexible fit.
Pros
Customizable, removable dividers for efficient storageLightweight yet compact design enhances portabilityRain cover included for complete waterproofing Dedicated 15″ laptop compartment for tech items
Cons
Straps' stitching may lack long-term durability
Missing an external water bottle holder
Verdict
To summarize, we have gone through dozens of convertible backpacks and decided that 6 are worth your consideration. Out of these, the absolute Best Convertible Backpack is Voltaic Systems Converter Rapid Solar Backpack which we highly recommend as our overall best.
If money is not an issue, you can consider Arc'teryx Blade 20 Backpack as this is our Premium Pick.
Otherwise, there's no shame in spending prudently, Hannibal Tactical 36L MOLLE Assault Pack is the Budget Option.
Our other reviews you may find useful in your research:
What You Should Know Before Buying convertible backpacks
How to organize stuff in a convertible backpack
The convertible backpack is much like the messenger bag in its ability to be worn either on your back or at your side. The importance of the convertible backpack comes from its versatility for outdoor activities and travel. Here are six tips for organizing a convertible backpack:
1. Make sure that you have a lot of pockets in the main body of the bag, and also at the front.
2. Pack your heaviest items in the bottom so they're more securely held in place when you're standing.
3. Use packing cubes to avoid misplacing small items.
4. Consider using compression straps if you need to cinch down your bag.
5. Store valuables in items that can be easily locked, like a money belt or a water-resistant pouch.
6. Put electronic items in a separate compartment or bag to prevent them from getting dirty or wet.
Versatility
Convertible backpacks are the most versatile type of backpacks that you can buy. These backpacks are a little more expensive than the regular ones but it is worth investing in them.
These backpacks transform into other bags such as messenger bags, purses, duffel bags, or even briefcases whenever needed. These could be carried around easily because of this feature. Some of the convertible bags even feature wheels.
Fabric
In the realm of backpacks, fabric plays a pivotal role in many aspects, with weight being a primary one. It's pretty straightforward – a backpack crafted from a denser fabric will inevitably be heavier. Lightweight backpacks often utilize nylon, propylene, and polyester owing to their lightness and durability.
Beyond weight, fabric thickness also contributes to the backpack's longevity. In this industry, 'deniers' is the term used to measure fabric thickness – the more deniers, the thicker and potentially more durable the material. For example, lightweight backpacks typically feature a lower denier rating, usually ranging from 100D to 420D.
So, when picking your backpack, consider your needs. If you're an ultra-light traveler, you'll want to veer towards lower denier ratings. But if durability outshines weight in your checklist, higher denier fabric may be your go-to. Tailoring your choice to your personal adventure style ensures an optimal backpack experience.
How to choose the right size of a backpack
Backpack sizes are generally divided into four standard categories: small, medium, large, and extra-large.
A small backpack has a volume of 12-35 liters, making it the perfect choice for day trips or an overnight adventure. This size will comfortably carry your basic necessities without overwhelming you. If your ventures tend to be short and sweet, this is your go-to backpack size.
Medium backpacks, offering 35-55 liters, cater well to weekend travelers. If you're planning on a couple of days away, luxuriating in the wilderness and requiring more gear than a day-tripper, this is your ideal companion.
The large backpack, carrying 55-80 liters, is designed for heavy-duty travel or for adventure enthusiasts who regularly set off on multi-day trips. It's brilliant for carrying all your gear comfortably and safely.
The extra-large category is the apex of backpack sizes, accommodating 80+ liters. These juggernauts should be considered by those who need to transport hefty amounts of gear or personal items, be it for extended treks or merely because you like to be prepared for all eventualities.
The critical thing to remember when choosing a backpack size is to reflect on the nature of your trips. If your excursions frequently involve a bulk of gear or you tend to pick up things along the way, a large or extra-large backpack might be necessary. Conversely, for shorter adventures, or if you prefer to travel light, you'll find a small to medium-sized backpack more beneficial. Tailoring your backpack to your journey is not only sensible but ensures a comfortable, enjoyable trip.
How to choose the right style of a backpack
When it comes to selecting the optimal style of backpack, understanding the configuration and design of horizontal and vertical variations is key. Horizontal backpacks characterize the majority of backpack designs in today's market. These packs feature a main compartment at the bottom, followed by a smaller top pocket. The presence of shoulder straps enables you to double the function of these packs as briefcases, adding to their appeal. Additional features may include side pockets on both sides, perfect for securing water bottles or other compact items. On the other hand, vertical backpacks primarily cater to outdoor enthusiasts and hikers. Structurally, these backpacks showcase the main compartment at the top, with smaller front pockets below. These pockets can either be secured with zippers or left open. The standout feature of vertical backpacks lies in their ability to accommodate water bottles on the external part of the bag, which enhances functionality and ease of access during extended hikes. In the end, the right choice depends on personal needs and preferences. For commuters who prefer versatility, a horizontal backpack may prove superior. However, for those partaking in outdoor activities or hikes, a vertical backpack tends to be the optimal choice. Stay tuned as we dive deeper into the best convertible backpack options that align with these categories in our upcoming product reviews!
Questions and Answers About convertible backpacks
What is a convertible backpack?
A convertible backpack is a type of bag that can transform from one style into another. They are typically used for traveling and have a flexible design that allows them to adapt to the needs of the wearer.
Convertible backpacks are also known as multi-function bags because they usually have multiple compartments and pockets. They are often a favorite for students, backpackers, hikers, and travelers because of the convenience they provide. The convertible carry-on bags typically can be converted from large backpacks to small duffle bags as needed by simply zipping off the top flap or bottom panel of the bag.
How many compartments do I need?
It depends on your needs and preferences, however we recommend that you choose a backpack with at least 3 compartments: one for your laptop, one for your books and one for other personal items.
Is a backpack better than a shoulder bag?
Backpacks are typically better than shoulder bags because they allow you to distribute weight evenly. They also allow you to carry a lot more than most shoulder bags. The disadvantage of backpacks is that they are less comfortable and harder to access your belongings.