In today's post, Neha Singh is going to share with you top tips on exploring Abu Dhabi for less than $25 a day. She is a post graduate in Mass Communications with a pleasant personality and she loves everything about life. Traveling is very close to her heart and writing came very naturally to her. She is an avid trekker and explorer, she often takes out time from her busy schedule to indulge in mountaineering. She likes meeting new people and is keen on exploring new cultures and visit as many new places as possible and she is a strong believer of Mahatma Gandhi's principles of simple living high thinking.
Welcome to Abu Dhabi
Popularly known as the billionaire's playground, Abu Dhabi is the capital city of UAE and one of the best cities to live in the world. It's well-planned, organized and a neat city with a relaxed pace. In fact, people who want to escape the maddening pace of the neighboring emirate of Dubai come to Abu Dhabi for a peaceful getaway. It's no mean feat for a commercial capital city to maintain a high-quality lifestyle.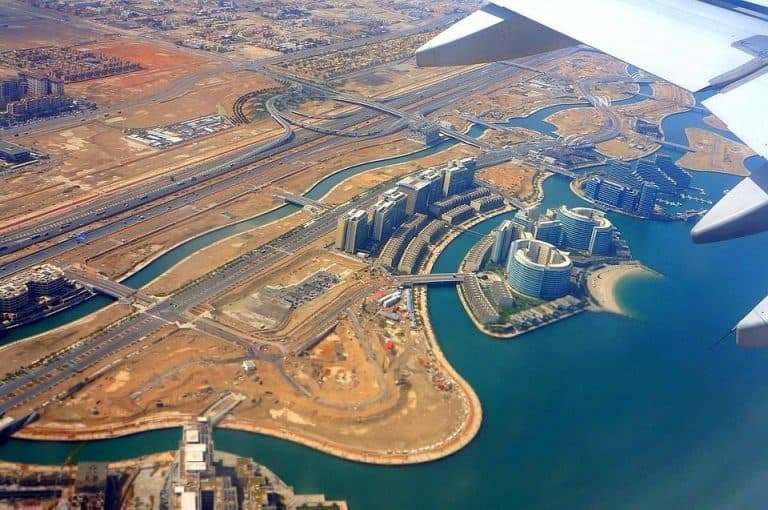 Abu Dhabi for long has been the additional one-day tour city for tourists coming to Dubai. Over time the city has grown from just a stopover to a major tourist destination. Now Abu Dhabi tours are a great hit amongst tourist with all pocket sizes.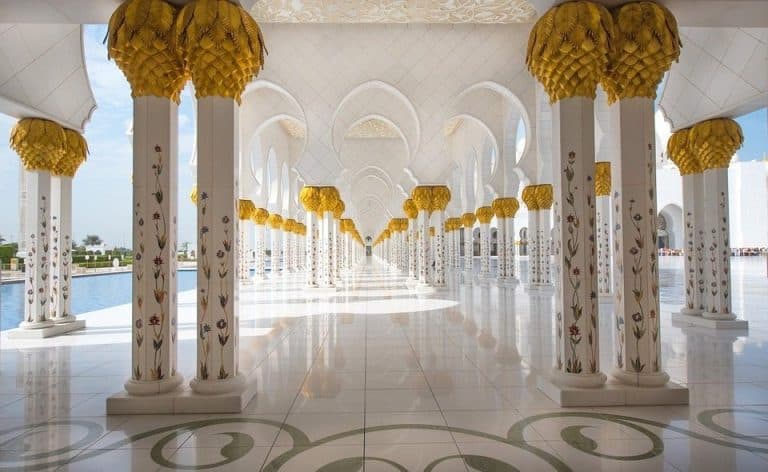 Abu Dhabi over the years has become quite expensive but if you too are a backpacker like me, and love to travel great places irrespective of what's the common perception of its lifestyle is, here's how you can enjoy Abu Dhabi within $25 a day.
Best places to visit in Abu Dhabi on a budget
Sheikh Zayed Mosque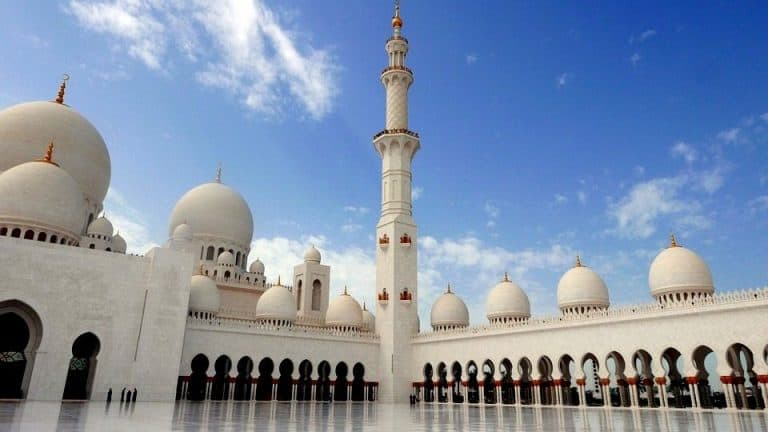 One of the main highlights of the city, the impressive building of the Sheikh Zayed Mosque is a must see no matter whether you are a luxury traveller or a backpacker. Recently designed and opened in 2007, the building is aimed at highlighting the cultural diversity of the Islamic religion. From 12 tons of chandeliers with Swarovski crystals and 24 karat galvanized gold to the largest handloom carpet of the world, Sheikh Zayed mosque is sure to leave you awestruck. The best way to see this majestic place by taking a guided tour of an hour. Guess what, the entry to this wonderful mosque is absolutely free.
Abu Dhabi Corniche
Spread across the beautiful eight kilometres of area, the Abu Dhabi Corniche is a delight for people watchers. The exquisitely manicured waterfront has great play areas for children and pedestrian pathways, cafes, restaurants. The place is so beautiful and full of vibrancy that you can actually spend hours here admiring the people, place and feel, all without spending a dime.
Heritage Village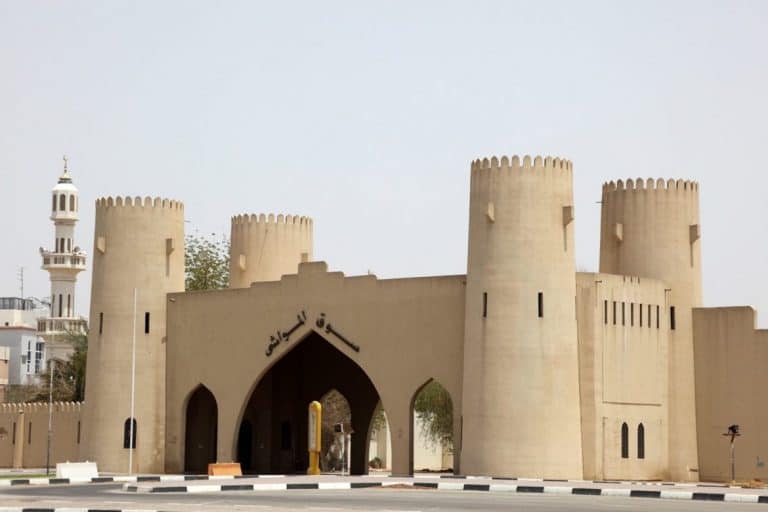 Heritage Village is a must visit if you want to explore the traditional aspects of the Arabian lifestyle. The Bedouin feel of the desert is perfectly aped with campfire tents, camel rides, goat's hair tent and much more. Explore the falaj irrigation system used since the ancient ages and other rare artefacts displayed at the museum. The entry to the Heritage Village also is free.
Souk Al Zafrana
No matter what's your budget, buying souvenirs is always a part of the trip expenses. All you need to know is the best place to buy them at economical prices. Souk Al Zafrana truly reflects the Emirati culture and traditions and offers almost everything from incense sticks to spices, perfumes, and henna along with various small and big souvenir items at bargain prices.
Transportation on a budget
If you are planning to spend the entire day sightseeing the city, you can opt for a respectable tours and travel cabs like that of Raynatours to give you great insights of the city with a day tour. But in case you are selective about the destinations to visit, the other best mode of transportation would be buses that run in regular frequency and the tickets won't cost you much. Another interesting way of transportation, preferred by all economical travelers are the water taxis or the 'Abras'. They don't even cost a dollar but takes from one end of the city to the other comfortably. The water taxis currently operate from three points – the Khor Al Maqta Hotels, Eastern Mangroves, and Yas Island.
Food Options on a Budget
There's no denying the fact that Abu Dhabi restaurants serve some of the most exquisite and sumptuous dishes and those can be very heavy on the pocket. But if you know the right places, you will not only enjoy a delectable meal but also can relish it at steal prices. The restaurants near the Hamdan street, Al Nahyan road, and Al Markaziyah can especially be great for giant meals at unbelievably low prices. Where else would you get a full main course meal for Dhs15? Simply take a walk alongside these streets and you can also find various food carts and small stalls selling take away fast foods. These can be delicious and quick fix option to satiate your hunger.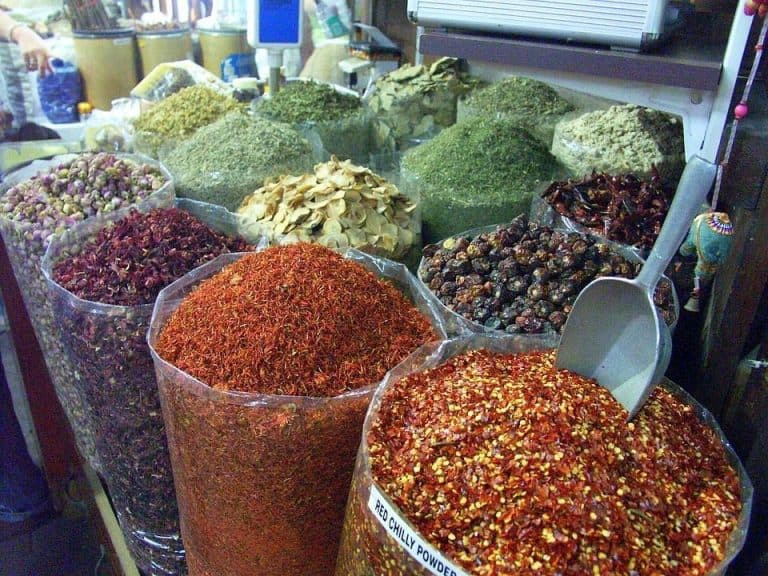 Where to Stay on a budget
The areas around the city Center can especially be affordable if you are not looking to splurge on luxuries like swimming pools and spas. You may also opt for hostels near Al Muhairy. The options for hostels is not great in Abu Dhabi but there are many budget hotels that can offer decent accommodations in less than $20 a day. If you are willing to spend some more, you can also get the breakfast included option. Most of these places offer free Wi-Fi and clean clothing.
Mostly, a copy of your passport and tickets will be asked by the owners. Don't worry, it is just for safety purposes. Try locating hotels that are centrally located and at easy access to the local transportation.
Handy tips to travel like a local in Abu Dhabi
1) Making a local friend is always a great help. Now various internet forums help in making great acquaintances in almost all parts of the world, and a cosmopolitan place like Abu Dhabi won't be any different. Connect with them and enjoy the best experiences.
2) Opt for the public mode of transportation like buses, water taxis instead of private hired cabs and bus tours. you can even get a bicycle for rent on a daily basis and explore the city closely.You have eaten your comfort food all your life, but while
3) You have eaten your comfort food all your life, but while traveling, it's good to taste the famous delicacies of the new place. Emirati cuisine has so much to offer for your taste buds, you just can't leave without trying them.
4) Respecting the culture, people, and their traditions can take you a long way. Since UAE is an Islamic country, it's good to know about their behavioural customs beforehand so as to avoid any kind of legal trouble.
Is Abu Dhabi on your bucket list?