Getting to this idyllic island of the coast of Borneo may not be easy, but once you are there you will realize that you have finally found that paradise island that you have been dreaming about since the start of your journey in South East Asia.
Derawan is a beautiful and quaint island that houses a tiny village, a handful of dive shops, and even fewer motorbikes. It is an incredible place that will not stay as it is much longer. There are plans to build an airport on one of the nearby islands which will in turn bring in more domestic and foreign tourists. As the word begins spreading, more and more tourists will flock to Derawan which will slowly turn it into Mabul, a dirty island that is just used as a drop off point for diving in Sipadan.
Although dive sites off Derawan are incredible, it is not the only reason to venture on a two day journey to get there. Staying and relaxing at Derawan for a week is a luxury well worth taking during your whirlwind backpacking travels through the region. Oh and yes, it is very cheap to stay on the island.
There are a number of homestays on the island, almost everyone can rent you a room for your stay on the island. A room can run you from $10 to $30 a night. I strongly recommend staying at Losmen Danakan which runs the cheapest diving on the island and has really nice rooms right on a jetty. If you stay at Losmen Danakan you can use snorkeling equipment for free and spent a few hours chasing turtles just outside your room.
The most expensive thing that you will do on Derawan is organize a day out to snorkel in Jelly Fish lake and to dive with Manta rays. Diving around the island is quite cheap in comparison, it will run you about $25 a dive. I personally thought that snorkeling around the island was just as good as the diving and it is free!
Breakfast will be included in your room price and your lunch and dinner will run you at about $5 to $10, plus whatever booze you might want. Ask around for food prices, some restaurant don't post prices so you won't know the tab until you get the bill. There was one restaurant that charged double for no extras. Just ask ahead.
One of my favorite activities on Derawan was watching the lightning storm from the jetty. The storm we witnessed passed beside us and the lightning never reached the island but instead it lit up the ocean creating a great opportunity for photographs. Everything moves much slower on the island, it feels so nice to just unwind with a good book and the sounds of the water underneath you.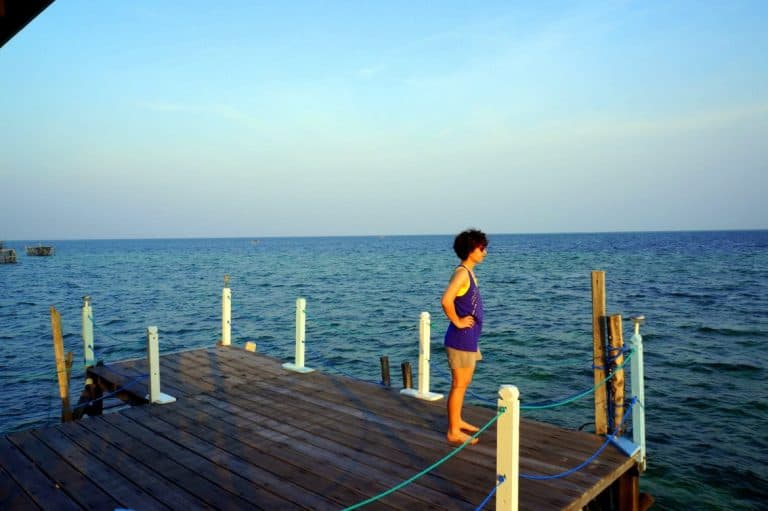 It feels nice knowing that for tomorrow your only responsibility is to eat, relax and socialize with other divers and locals. I search for destinations that are on the verge of becoming the beaten path all the time. It feels like such an achievement when I finally find one.
What do you think of Derewan as a cheap travel destination?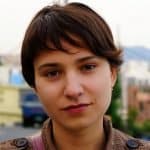 Natalia is a cyclist, travel blogger and an occasional thrill seeker. She travels and writes with her partner in crime, Jonathan. Currently they are spending a year in the belly of the beast, more commonly known as China. Read about their ridiculous adventures in her blog Always Trekking and you can also follow Natalia and Jonathan's adventures on Twitter.