A traveler without observation is a bird without wings.
How many times have you heard from your friends and family that "you are so lucky to travel", "you are having a perfect life", "your life is wonderful, every day is stress-free" and "you don't need to worry about anything"?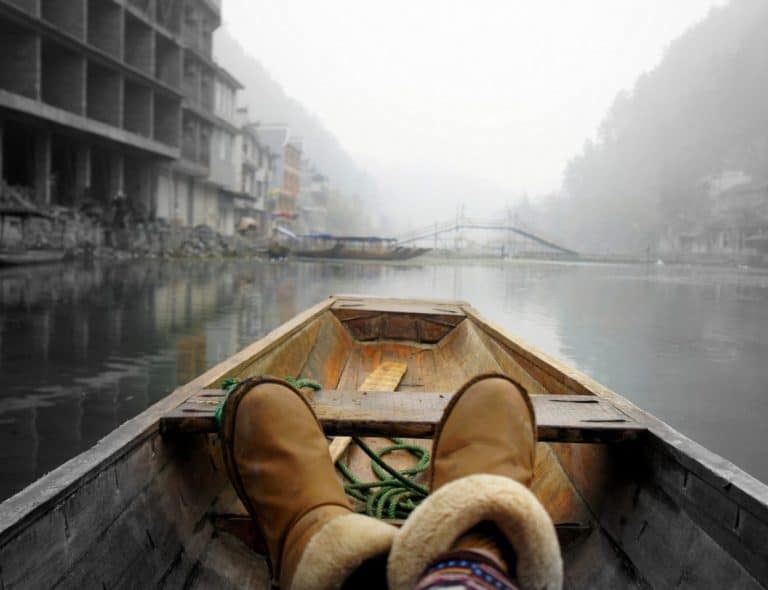 They all wish they could swap with you, but not many of them realize how stressful, exhausting, dangerous and uncomfortable traveling might be. There is a lot of risk we, whether full-time or part-time travelers, take every single day when backpacking through South-America, Asia, Africa or even Europe.
Of course nobody can see it when when looking through our photos of beaches, pictures of delicious food and us smiling with locals and beautiful landscape in the background, posted on social media channels.
In today's post I would like to share our "bad" travel experiences to prove not everything is so perfect as it looks like when you travel.
1. Sickness
Yes, traveling is so much fun. You might have a blast every single day meeting different people and experiencing new things. Everything might go smoothly and you may enjoy every single second of it until you… get sick. Nobody likes to be sick, right? But it feels even worse when you are alone in a foreign country, you don't speak the local language, you are not insured and you are seriously sick (and I'm not talking about having a cold or a running nose here).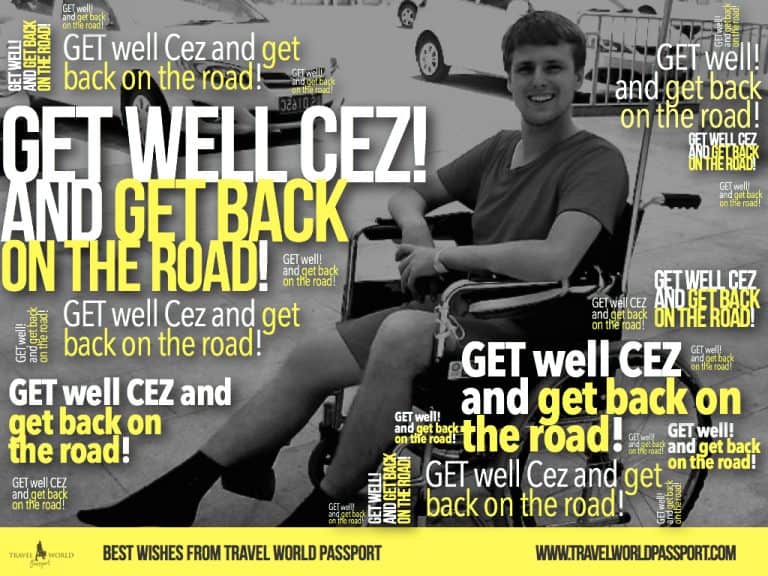 So far, it happened to us 4 times – twice to me, twice to Cez. My first time sick was back in 2011 when I firstly came to China. While sleeping in my bed at night, I was bitten by a toxic spider and my whole neck and face got infected by the poison. I was transferred to the hospital within a few hours after the bite, got some painful injections and I was prescribed some medicines I had to use for the next 2 months until I fully recovered. My whole body was swollen, I had a rash all over my body and I sometimes could not breath properly. Luckily, I recovered within 2 months and the wounds disappeared after 4 months.
The second time I got seriously sick was again in China (guess it's been unlucky place to me), in around April 2012 when I passed out during one of my jogging sessions at school I was working in at that time. I was given a drip in one of local hospitals that made my body shiver and when I woke up after few minutes (with bruises all over my body after reanimation) I was told I was clinically dead for 42 seconds (this is exactly what you want to hear right after you regain consciousness, right?).
Cez suffered from dengue fever (infectious tropical disease caused by the dengue virus and its symptoms include fever, headache, muscle and joint pain) while in Cambodia and he seriously injured his knee during one of his classes in China.
How do you feel when you get stuck abroad seriously injured or sick? Although we are both tough people, these 4 times made us realize how fragile and unpredictable our lives were. We missed our friends and families, but we luckily had each other's support. Let's imagine someone traveling solo getting a food poison, malaria or even something worse. It is not much fun then, huh?
2. Missing home
When you live in China, a country not necessary familiar with Christmas, Easter and other common (for us) holidays you celebrate annually in your home country, there are moments when you miss home terribly. You wish you could just teleport yourself back home in the blink of an eye and share the happiness with the loved ones. Instead, you are working your ass off to be able to support your travels and carry on making your dreams come true (which is amazing, I'm not complaining here).
There are moments during your travels that you miss your family and friends and you feel kinda guilty for missing out another wedding of your cuisine, your mom's birthday or the birth of your niece. Calling home helps a bit to leverage this feeling, but it's just not the same as being there in person.
3. Tiredness
Think of all of these hours spent on the train, at the airport and on local buses. Wasn't it exhausting? Gosh, traveling is tiring! You can feel absolutely knackered after 10 hour overnight bus ride or your 8 hour flight back home.
Think of how many times you got stuck at the airport as your flight was delayed or how many times you had to wait for the next bus to come as the last one just left. There are times when you don't take a shower for a day (or even longer), you sleep on the floor or you don't sleep at all feeling frightened you might get robbed while asleep!
4. Risking your life
When you travel and you are not very familiar with local areas, customs, prices, etc., you might often become a target of local scams. It is ok if you get ripped off from time to time when buying some food and souvenirs, but sometimes things might get more complicated. Think of all solo female travelers who hitchhike at night or have to take an overnight local bus but they have no clue where they are going. There are moments when we need to trust some random people we meet in the middle of night and hope they can help us out find the right direction without robbing us or worse!
Me and Cez are extremely open people who enjoy interacting with locals a lot. We rarely turn down dinner or lunch invitations and often get invited by locals to their homes. What if these people were psychos or murderers? We could get easily killed and nobody would even know where our bodies were buried (I guess I've watched too many horror movies). The point is that we take a risk every single day when being on the road, doing some extreme sports we never had a chance to try back home or trusting random people.
5. Dirt and stench
Everyone's travel style is different. There are some travelers who like to travel in a very posh and expensive way, stay in glamorous hotels and drink a glass of champagne before their bedtime. There is nothing wrong with that, but for me and Cez (as you know we call ourselves tramps not without a reason) every single dollar counts when it comes to spendings and controlling our travel budget. We travel under $25 a day and we mean it. Due to our budget limit, we often need to stay away from high quality hotels and stick to cheap motels or hostels.
We often stayed in very gross, filthy and grubby rooms with no windows or proper toilet. There were days when we had no access to the hot water or internet so taking a shower or contacting our families wasn't an option.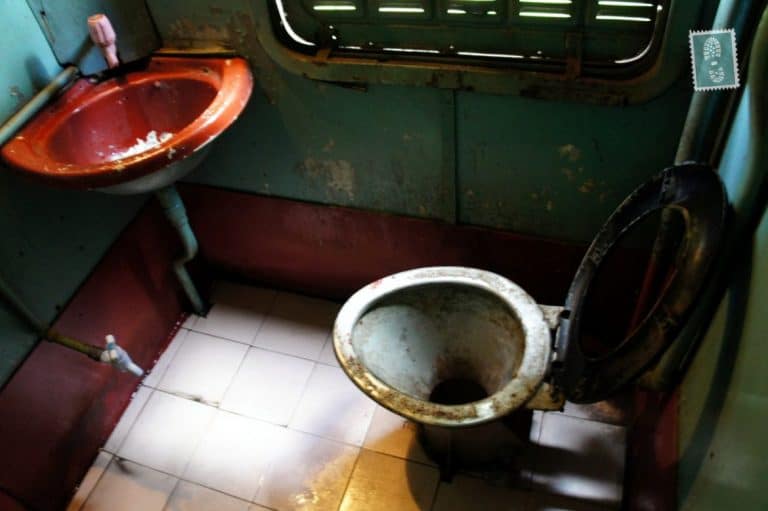 When you travel cheaply, you become a friend with cockroaches, ants and bed bugs. As first you are shocked and disgusted to see them crawling on the floor of your room, but after sometime you get used to your new roommates, especially in Vietnam, Cambodia and some other south-east Asian countries where the level of hygiene is not and never been a top priority.
To sum up, although traveling is the best thing that ever happened to us, not everything is as perfect as it looks or seems to be. There are some hard moments we all experience during our epic voyages such as feeling lonely, sick, tired or disgusted. At the end of the day though, we all remember the good things and make fun of the bad which makes each journey unforgettable.
Have you ever experienced loneliness or sickness on the road or have any bad travel memories you would like to share?