France is well-known and well-loved for being one of the greatest cycling destinations on earth. Home to some of the world's most breathtaking runs, roads and routes, taking it by bike has long been a favorite past-time of many a visitor. Come rain or shine, people are still flocking to the land of wine, cheese and everything else delicious, so don't delay either. But where to head in terms of getting the best of any anticipated cycling trip? Check out these 3 cool cycling destinations. Surely one of them will inspire in you a sense of wonder you can carry with you on the top of your trusty throne-like saddle.
#1 Dordogne
The rocky crags and the gorges of the Dordogne valley provide a feast for the eyes that is as rich as the heavens themselves. From old villages slowly giving away to the vestiges of time, the rustic-feel of this region is best felt and seen from the back of a bike as you move through its meandering hills and dips. The riding here isn't for the relatively green new-comer but rather for those with a little more experience under their belts. With sharp inclines and strong descents you'll need to be able to handle yourself well enough but if you can then you're in for a real treat when you toll into towns like Souillac, Meyronne and Cressye.
#2 Charente
Rolling up to the Atlantic Ocean beset with silky shores of sand and long rocky outcrops providing food and shelter to the regions favourite food; the oyster, there's a lot to love about Charente. One of France's most visited regions, the summer in Charente is when it's at its most charming and when the cycling is at its classiest. Ride through port towns like La Rochelle, take in the cultural and historical hearts of the locations and then pop out again as you move along the coast and its surrounding greenery. Look for the castles that abound in the area and maybe even go deep into the Cognac vineyards stopping off to try a few select choices along the way.
#3 Burgundy
Finally amid the coolest of France's many cycling destinations is Burgundy, home to winding canals, fine wines and sleepy little towns and villages all beset with their own unique vibe and feel. Running through all that is the River Rhone, passing through rolling green landscapes with overlooking castles peeking out from beyond. Easy cycles through vineyards across Burgundy make it easy to take myriad breaks and try your best at becoming a world class sommelier. But there's also the opportunity to check out quaint medieval outposts like Beaune, Givry and Buxy too.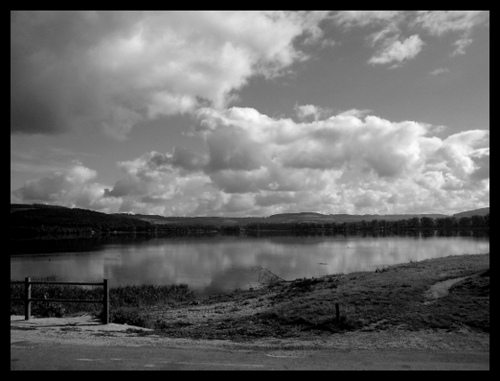 Wherever you decide to head in France you're unlikely to find somewhere that doesn't strike you as being inherently beautiful and full of wonder. Seeing all that, at your own pace, on the freedom of a bicycle however? Well, there's nothing much better than that!