If you're planning a round-the-world trip, chances are Thailand, Cambodia and Vietnam are all on your checklist of must-see destinations. For those really adventurous souls, maybe Malaysia or the Philippines will even make the cut. But what about Taiwan? It's that little dot off the coast of China, and after calling it home for nearly two years, we can attest to its awesomeness. Not sure if it's worth your time or tight budget?
Here are a few reasons to reconsider Taiwan on your next backpacking adventure:
1. Dramatic Scenery
The cities might be a concrete jungle, but as soon as you escape the confines of high-rise apartments, stunning landscapes surround on all sides.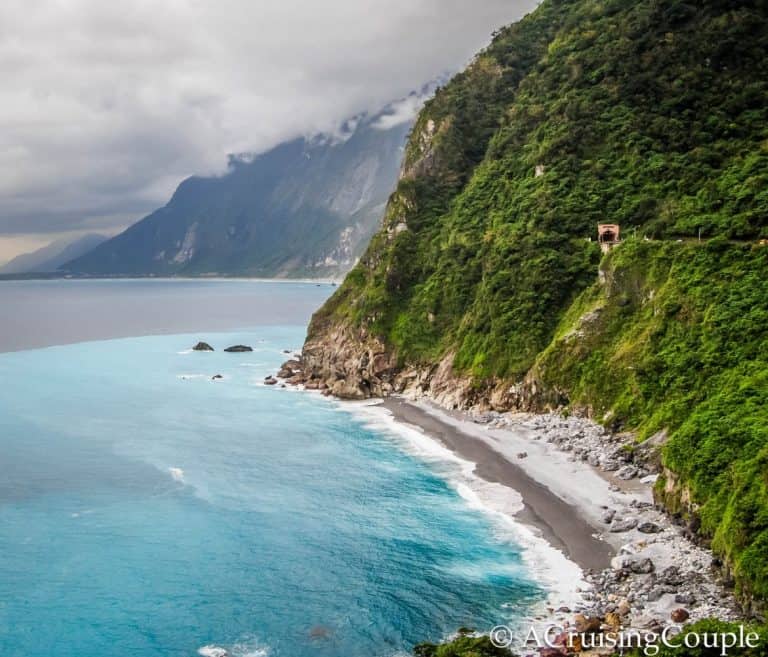 Whether it's the Pacific Ocean crashing into jagged sandstone cliffs, remarkable Taroko Gorge with its raging rivers and mystical ambiance, or the striking white sand beaches of the south, chances are you'll find vistas that invoke inspiration and awe.
2. Outdoor Adventures
In a country providing such a picturesque backdrop, it's intuitive to get outdoors and enjoy it.
A few particularly popular calorie-burning options are hiking, cycling and rock climbing. Regardless of your fitness level, you'll find something that meets your needs.
Cost: hiking is typically free provided a permit isn't required, bicycles can be rented for around $10 USD a day. Rock climbing is often free if you have your equipment, as most groups will welcome you in. (Try Long Dong for some of the best climbing in Asia). Scuba diving, paragliding, surfing, and kite surfing are also popular activities, although you'll have to find the right location to pursue them. These niche sports can also get more expensive depending upon equipment needs.
3. Spiritual Temples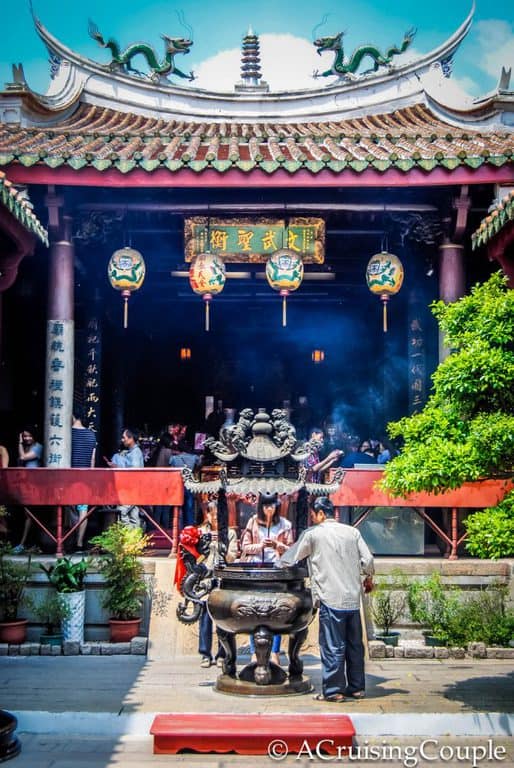 Buddhism and Taoism are the two largest religions in Taiwan, and it's very common to stumble upon temples in every back alley or street corner. Visitors are welcome, so don't hesitate to go exploring. Inside you'll find ornate statues of deities, colorful hand-painted structures, and the smell of incense drifting up to the gods. Two of the most popular places to discover Taiwan's temples are Taipei and Tainan, although they're located in even the most remote areas. Temples are active places of worship, and an ideal place to immerse oneself in traditional Taiwanese culture.
Admission: Free
4. Festivals
Festivals are another great way to learn about the history and religious beliefs of Taiwan, and they're just plain fun. Watch hundreds of paper lanterns released into the sky at Lantern Festival, barbecue with locals during Moon Festival, cheer on dragon boats as they race to the finish line during Dragon Boat Festival, or watch a 14 meter long boat burned to the ground at Burning Boat Festival.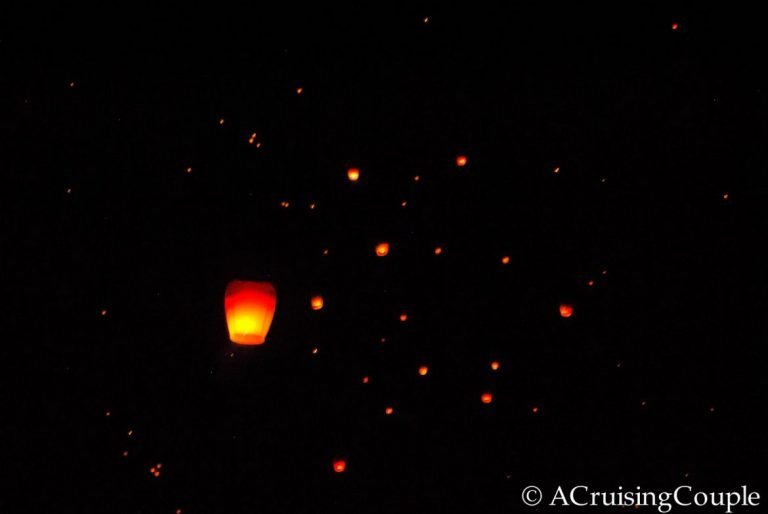 Regardless of your choice, the experience is bound to be a memorable one.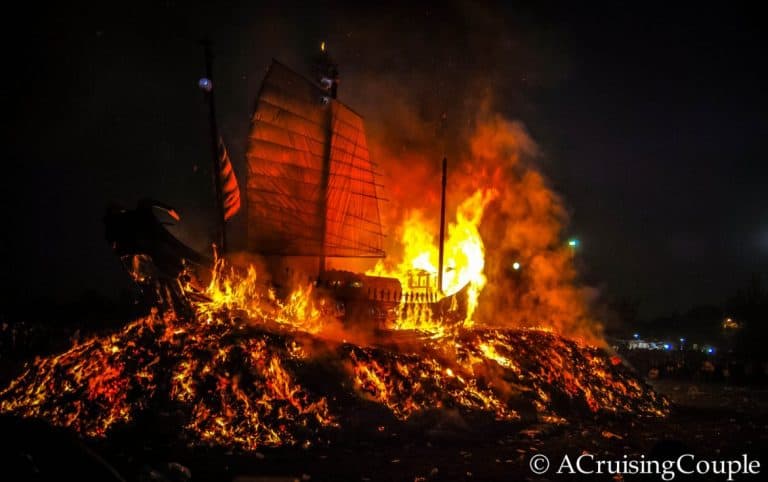 Cost to attend: Free
5. Night Markets
Night markets are an iconic element of Taiwanese culture, and while at first they can be a bit overwhelming, they certainly transform into many travelers favorite part of Taiwan.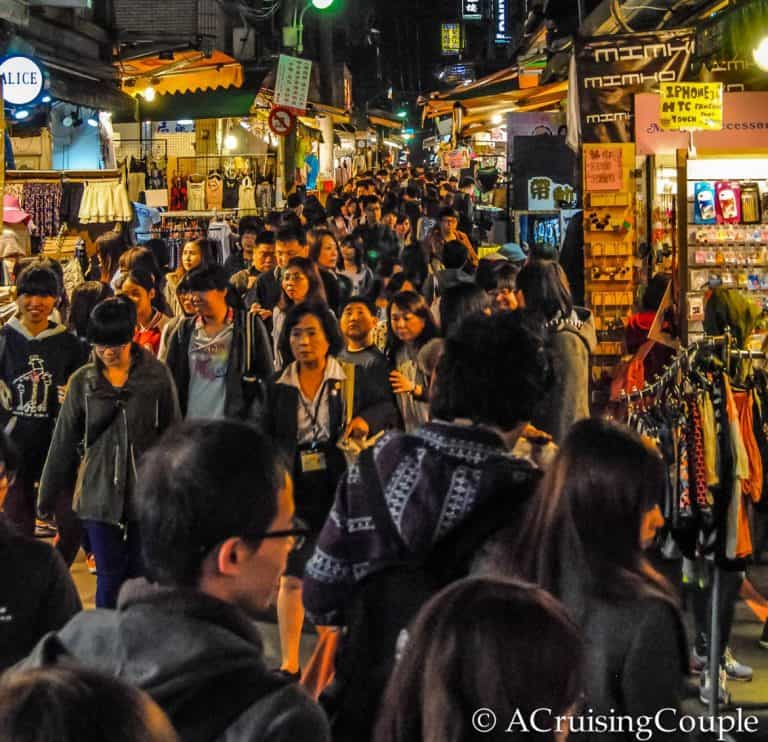 Streets are lined with food stalls of every variety, serving up everything from chicken hearts to stinky tofu to ice cream in a toilet. Be prepared to finagle the crowds to find what you want and you'll leave with a full stomach and authentic Taiwanese experience.
Cost: Depends on you, but food doesn't get much cheaper than this. Expect to pay $1-$2 USD per item.
6. People
At the end of the day, the biggest take away from your time in Taiwan will more than likely be the people. Taiwanese are incredibly hospitable and genuinely kind. Chances are you won't ever have to ask for help; if you even look like you're in need someone will be there to assist.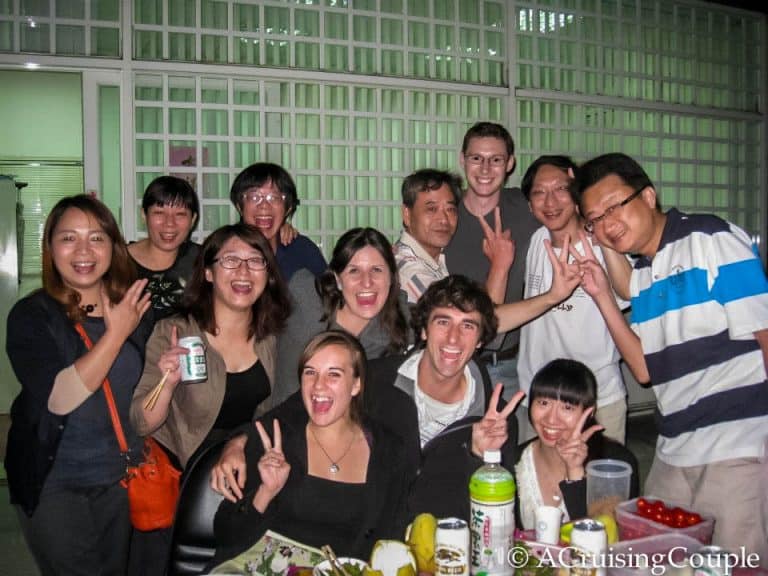 We've lost track of how many times we've been lost and a local has personally escorted us to our destination.  Whether it's translating our broken Chinese, providing advice on the best local attractions, inviting us to dinner or offering up friendly conversations on the street, Taiwanese consistently blow us away by their generosity and desire to make our experience here smooth sailing.
Cost to make new friends: priceless
About the Authors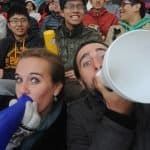 Dan and Casey are the two lovebirds documenting their travel musings at A Cruising Couple. They're writing, photographing and drinking wine from their home base in Taiwan until August. After that who knows where they'll be! Be sure to stay updated on all their adventures by connecting on facebook and twitter!