Camping can be a fantastic way to save money on accommodation costs. It's great for staying right at the heart of nature. It's sometimes the only option for remote destinations when the nearest brick-and-mortar (or wooden, or any other material) accommodation options are far, far away. Camping often goes hand in hand with road trips and walking vacations.
Your camping packing list will vary greatly depending on the climate, your personal comfort levels, who you are travelling with ( solo, couple or camping with kids ) and whether or not you'll be carrying your own outdoor gear or throwing it in the back of a vehicle. You'll also need to consider whether you'll be wild camping or staying on organised sites and whether you plan to mainly cook your own meals, grab takeaways, or eat in nearby cafes and restaurants. There are, however, some basics that you should always take with you for nights under canvas.
Tent and Related Equipment
This one's a no-brainer! Of course, you need some kind of shelter unless, of course, you're staying at an organised camp or plan to construct some kind of shelter on spec using Mother Nature's supplies. But, in general, you're going to want a waterproof tent that is sturdy enough for the conditions of your destination and large enough for your camping group.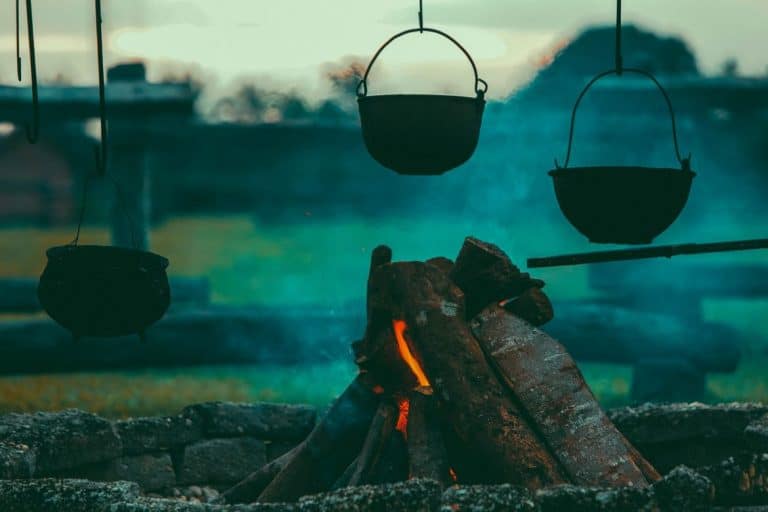 Unless it's a backpacking tent under 100 dollars with a built-in groundsheet, you'll also need to take a ground cloth, ropes and tent stakes. Unless you want to hunt around for a large rock to bash the pegs into the ground, don't forget to put a hammer on your camping packing list too!
Sleeping Gear
Even though you may be roughing it in a tent, there's no need to forego a good night's sleep. Depending on your need for comfort, an air bed and a pump can help you to doze off in comfort. If you're going to be spending many nights camping, and you can't bear the thought of sleeping on the ground, take a puncture kit for your air bed as well. Sleeping bags are the most convenient bedding, though nobody will judge you if you want to take along your finest bed linen and blankets. Just remember that you need SOMETHING to keep you warm at night!
If you're camping in the cold, you'll probably want to take a spare blanket along with a thermal sleeping bag in any case. Your neck and back will thank you for packing a travel pillow; rolled up clothes don't really cut it when it comes to a comfortable sleep. You might want to take PJs too, though, if you're really camping wild or it's just too cold, you may fall into the sack still fully clothed.
Flashlight
Do you really want to be finding your way to the toilet block or seeking out a suitable bush in the dead of night without a decent light source? Self-charging wind-up flashlights can be ideal. If your flashlight needs batteries, take spares!
You may also want to take some candles (don't forget a lighter or matches!) for energy-saving lighting for chilled out evenings.
First Aid Kit
While you should always travel with at least a basic first aid kit, there's often a greater chance of needing one on a camping trip. Insect repellent, sunscreen, band aids, tweezers, antiseptic cream, bandages, painkillers and personal medications should all be part of your medical kit. Other things to add include scissors, gauze, adhesive tape, cotton balls and safety pins. You might also be thankful if you include heat / cold packs on your camping packing list.
Clothes and Accessories
Another obvious requirement, but ensure that you take clothes suitable for the activities that you plan on doing. Even though daytime conditions may be warm, pack some warm gear for chilly evenings and cool nights. Overlooked items may include bathing suits, hiking boots and thick socks, a hiking hat, a sweater and a rain jacket. As with most trips, you'll probably want to pack sunglasses too.
Toiletries and Personal Items
Just because you're camping doesn't mean that you should neglect your personal hygiene! Take a small towel, soap, shampoo, toothbrush, toothpaste, hairbrush/comb, razor, deodorant and anything else that you would usually use to stay clean, fresh and beautiful. If you'll be washing in streams, rivers and other natural water sources, ensure that you take eco-friendly products that won't harm the environment. Plastic footwear, like flip flops or jelly shoes, is another essential. Feminine hygiene products, contraception products and toilet paper should all go on the camping packing list too.
Sundries and Miscellaneous Items
Whether you're road-tripping or walking, take a map. Do you rely upon want to lose your GPS signal in the middle of nowhere and have no backup option? Take plenty of spare batteries and an external power pack for your electronics. Some people like to take camping chairs or a hammock. Drinks and snacks are essential! You might need to take all with you and resist the urge to binge, or you may be able to stock up daily.
If you're planning to cook while camping, you'll need cooking equipment and food. A camping stove, fuel, water bottle with filter, thermos, backpack cooler, crockery, cutlery, and utensils are useful. Put eco-friendly dish washing soap and a cloth on your camping packing list as well. Of course, you might opt for lighting fires in the wild and cook that way. However you choose to cook, aluminium foil is super helpful, as are a lighter or matches! Don't forget trash bags; leave the countryside how you found it and take all your trash away with you.
Happy camping!