I recently headed to Malta for my birthday, so I needed somewhere to stay. The D'Ambrogio Malta guest house was that place. Located in Rabat – centrally enough to be able to access a number of popular sites and places, yet far enough away from the society that there weren't too many people around – it has easily become one of the best guest houses I have ever stayed in.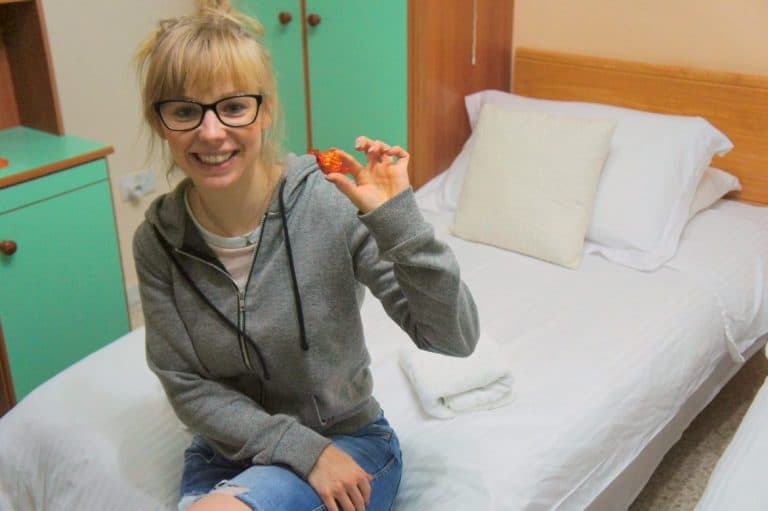 Of course, what stay would be complete without a proper review? Here's my summary of what it was like to stay at the D'Ambrogio Malta, from book-in and check-in to a unique section about the owners, here's what it was like to stay at the D'Ambrogio Malta. Enjoy!
Room Booking and Check-in
We stayed at the D'Ambrogio Malta, because it was located in a nice, more isolated part of the island we were staying on. The location meant that I would be able to head out jogging when I wanted, and take advantage of the surrounding area easily. So, once I saw the guest house online, I pretty much immediately clicked book without a second thought.
Once we arrived, we were greeted by the mother and daughter owners of the place – Rochelle and Pauline. They were incredibly friendly and helped us to settle in pretty much straight away. I knew that it was a strange time of year to be traveling (so close to Christmas), and that guesthouses can be a little quieter during these times or owners more inclined to keep to themselves. With Rochelle and Pauline, this wasn't the case and they made check-in as easy and quick as possible.
The Room
The room was spotless – as was the rest of the guest house. We were told that the room was cleaned daily – and it showed. We stayed in a twin room and were greeted by wrapped towels and a little chocolate on our beds. It was a nice touch and one which definitely agreed with my stomach. The Wifi throughout the guest house was super-fast. As someone who does most of their work online, this was a huge plus for the guest house. Slow internet is the worst!
The Room decor itself was pretty simple, but we weren't staying here for the luxuries. The room did come with some mugs and tea making facilities, which is always nice. There was also 2 liters of bottled water, which saved us the effort of having to go and buy our own. It was also cozy and comfortable and had everything we needed.
The Guest House Atmosphere
The guest house atmosphere was one of the best things about the D'Ambrogio Malta; largely due to the people who ran it: Rochelle and Pauline. But more on them later. First, I want to talk about the guest house itself.
Because it was the Christmas season, there was still some Christmas decorations and a tree when we arrived. These disappeared pretty quickly after new years eve, but they were a nice touch whilst they were there. They make the guest house feel a lot homelier, which is always nice around this time of year. Rochelle and Pauline actually hosted a family party whilst we were there, which we were allowed to join. There was some incredible food for us to sample, including a mince casserole, Maltese styled meat with veggies and a mountain of desserts.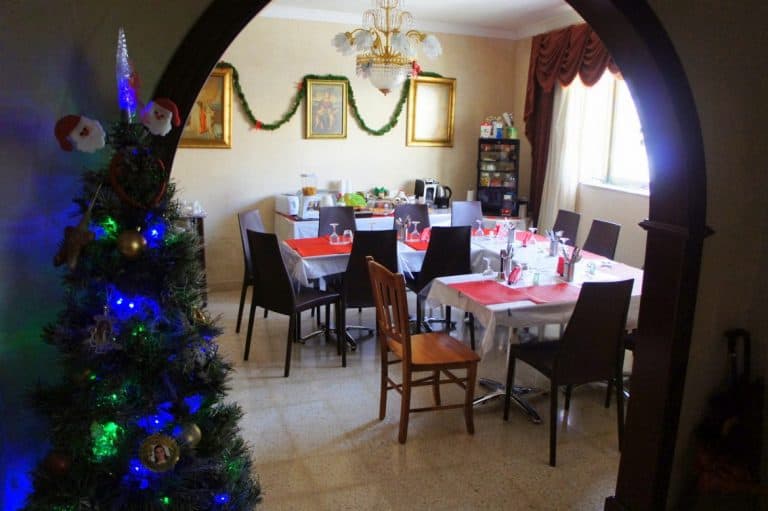 Surrounding the guest house, there were plenty of places for me to go running. As I already said, the guest house was in a very quiet area of the island, meaning that there weren't too many people walking around the place.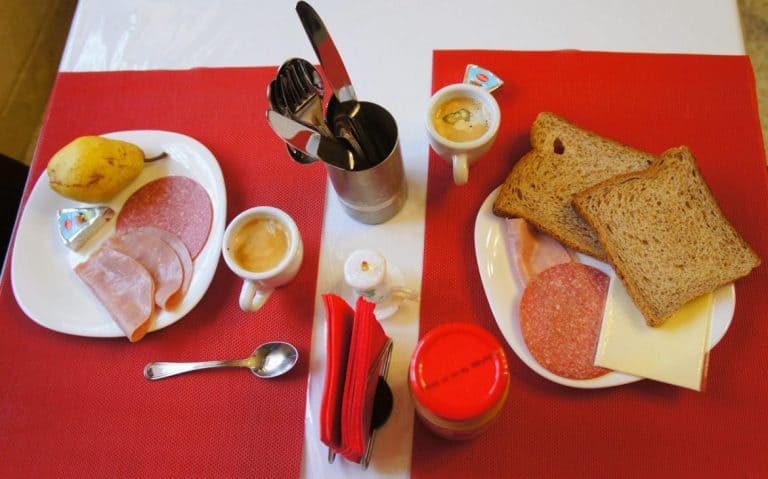 This meant that I was able to go running wherever I wanted without having to work about people interrupting.
The History of the D'Ambrogio Malta
The D'Ambrogio Malta was actually built back I the late 1970's by a father named Ambrogio for his daughter Pauline. It was built as a place for her to live – to enjoy life, and to raise a family. For many years, the building remained as a family home, until the daughter's own daughter grew up and moved out to start families of their own.
Pauline decided that it was best to turn the building into a guest house, and since that date, the D'Ambrogio Malta has been home to guest from around the world looking to explore and experience sunny Malta.
The People Behind It
Pauline and Rochelle easily made the D'Ambrogio Malta the special place that it was. That's why, unlike other guest house and hotel reviews I've done in the past, I'm actually going to dedicate a whole section to the fantastic staff at the D'Ambrogio Malta and what you can expect from them – it's a lot more than you would normally get at other similar establishments.
We first met Pauline and Rochelle when we arrived at the guest house. They were like a second family whilst we stayed – making sure that we were comfortable (and well fed!) during our entire stay. Throughout the day, they offered us several snacks and treats, including cookies and fruitcake! They also made sure that we knew where to go and what was interesting near the guest house. This included local knowledge of the best running routes and pathways.
Overall, some of the best staff members we have ever come across at a guest house – and we've met a lot. We made sure to buy them a couple of presents before we left – including some sparkling wine, chocolates, and praline. They were just that good!
Conclusion
If you're looking for the perfect place to stay in Malta – tucked away from the busy, tourist-laden areas most people stay at – then the D'Ambrogio Malta is the perfect place for you. Within easy reach of many of Malta's top attractions and best sites – even by foot – the site isn't so far that it would make your trip awkward.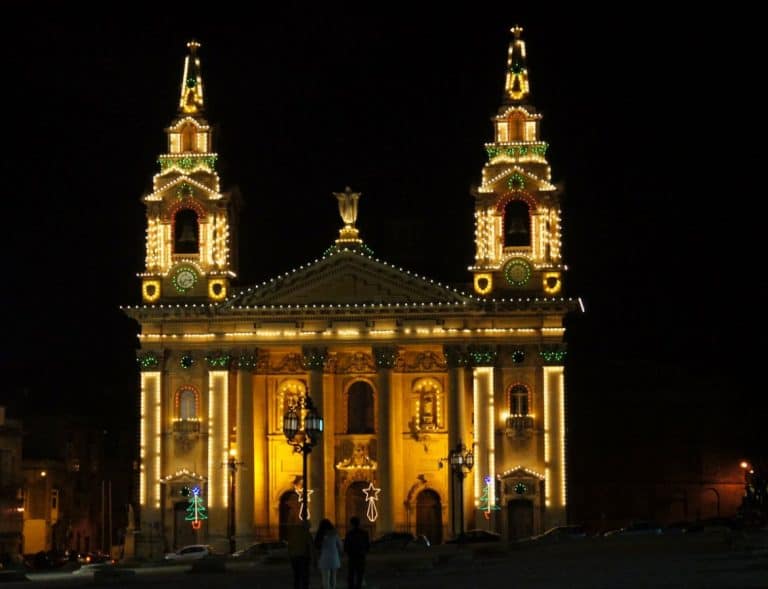 I highly recommend the D'Ambrogio Malta with zero hesitations. It's the perfect guest house for making you feel at home and comfortable in a place far away.