Busy Bees
We have not posted anything for a while recently as our travel/work schedule has been extremely tight. We are currently overloaded with duties at the kindergarten here in Dalang, Dongguan (especially 4 weeks before the first semester comes to an end), tried to catch up with our friends and families overseas and we've been working on our freelance business (WordPress and Social Media management).
It is a lot of work to do if you add everything up and 24 hours are not enough to deal with everything. We have also purchased new phones (finally) and joined the Instagram (etramping) so feel free to follow us and we will follow you back :). We try to share photos on a regular basis and we've been enjoying that a lot. I've noticed the food took over the Instagram and I keep getting hungry when I check it out! (At least I know who to blame when I put on weight:)).
Anyways, we are back to blogging right now and here is what we have been up to for the last two weeks.
Life in China
Kindergarten experience continues
In terms of work, there have not been many changes. We're still working at Bowen Kindergarten in Dalang. There are days when we feel like we love the kids and this job and there are days when we just want to give up (it's typical I guess). Over two weeks ago we celebrated Children's Day. For this occasion, all classes have been cancelled and we spent a great morning at the flea market playing around and eating a lots of food. We felt like 10 year olds… again… and you know what? It felt awesome!
Here are some photos from the Children's Day we would like to share: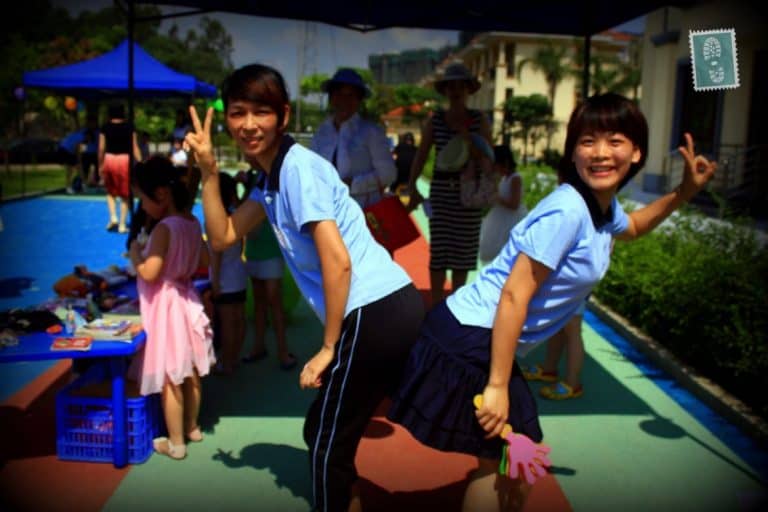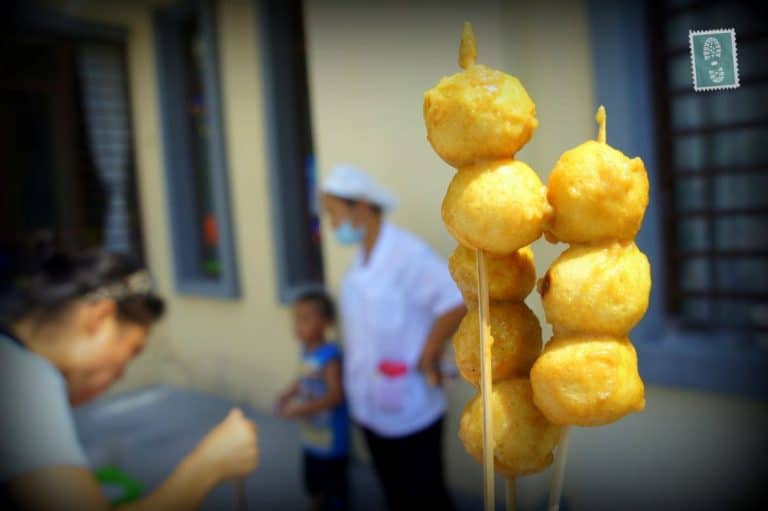 New friendships
We have also met amazing expats here in Dongguan, Dongcheng, who we spend every weekend with. We usually meet for a dinner, grab some drinks, go clubbing and chat a lot. It's a great feeling not to be surrounded by Chinese, for a change. The guys are from India, Italy, Korea and Ukraine.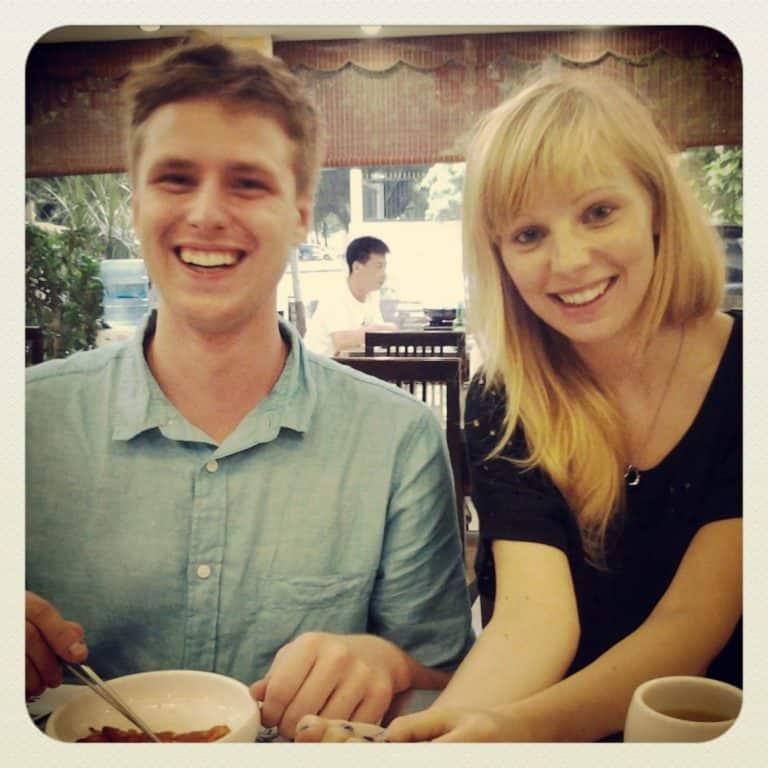 We really enjoy dining out and going out together. We have been introduced to Korean cuisine last weekend. Together with our friends we went to a typical Korean restaurant and had an amazing dinner. We ordered JabChae– Korean noodles with sweet potatoes, BulGoGi – pork, onion in pepper sauce, KimChi pancake made of vegetables (mostly sweet potatoes) with a variety of seasonings and a lot of appetizers such as fried veggies and rice wine.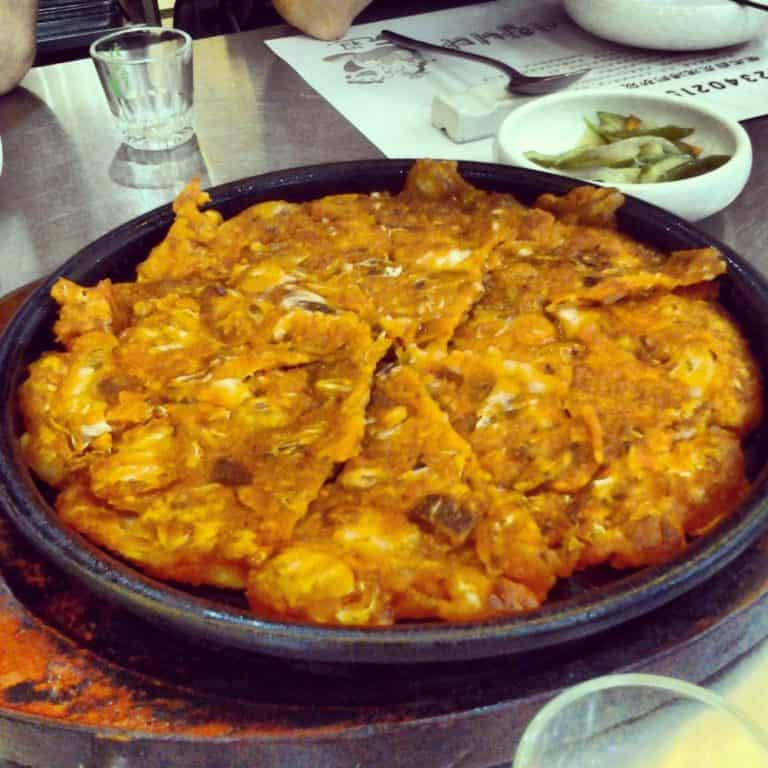 Korean food, in comparison to Chinese cuisine, is much healthier and less oily. Some dishes are steamed or served raw. The herbs and spices are also different, less spicy (from what we tried up to now). We honestly can't wait to make it to Korea right now!
Summer's in the air
Although it's been raining a lot in Dongguan lately, it's still hot and humid and we love the palm trees surrounding us. We try to get some tan (cycling). This kind of weather keeps us optimistic and positive!
We also visited a picturesque Lake nearby our house called Songshan. It took us 3 hours to cycle it around, but the scenery was worth every drop of sweat.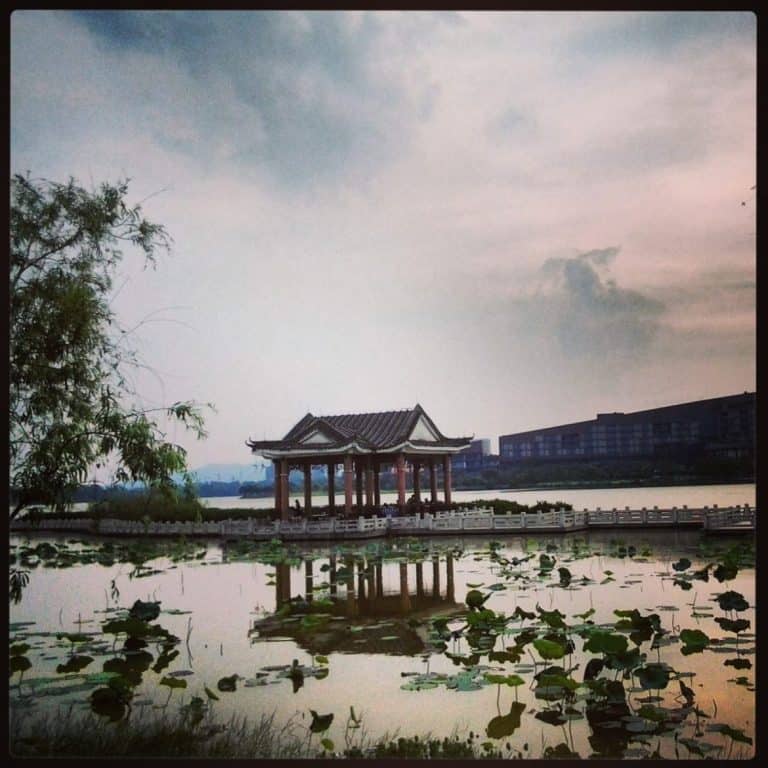 Plans for Summer
We are splitting up again this summer for 5 weeks.
Agness:
I am heading to Europe (most likely to Poland, the Netherlands, Belgium and still considering Portugal and Spain). I am attending Robbie William's concert in Brussels in the first week of August with my Dutch friend and after that I will decide what to do and where to go next.
Cez:
Cez is most likely going to cycle Japan for less than $25 a day (100% certain when he buys the tickets). Exact itinerary is not set yet, but he will update you soon.
Our decisions were made and now it's time to make it happen.
If anyone will be around Poland/Holland/Belgium in July/August and wants to meet for a coffee or a glass of red wine (I am not a beer person:)), I would be more than happy to arrange a meeting. Anyone living in Amsterdam/ Brussels? I would need a place to stay in for some time so let me know if you can host me :).
Same goes for Cez. Do you know of any off the path travel destinations worth exploring in Japan on a budget? Would you like to meet / host / cycle along? If so, let us know!