South Korea is an extremely well-developed country. The country has spearhead technology in many ways. In particular, it is heavily involved in research and development of robotics, with robot-themed parks and many showcases of cutting edge AI. No one could blame you if high-tech gadgets and screens are what you think of when Korea comes up in conversation. However, Korea is home to large amounts of natural and well-preserved landscapes.
It is pact full of National parks, dense forests, ancient temples, and mountains.
Before Going to Korea
Before heading off to see the rich history and beautiful sites that South Korea offers, you need to assess if you need a South Korea tourist visa. There are over a hundred jurisdictions with a visa waiver, but this will not cover those who visit for longer than 90 days.
It is also worth bearing in mind that public transport is both efficient and very cheap. Renting a car would rarely make sense – it would be more expensive and likely slower to navigate around town. Taxis can fill in the gaps of your travels as they are always available, but avoid the black deluxe taxis, who charge significantly more.
Take a Tour of the Palaces in Seoul
Gyeonbokgung Palace is the original and largest royal palace to be built in the Joseon Dynasty which dates back to the end of the 14th century. King Taejo, the founder of the dynasty, is responsible for building the palace.
It is quite an experience to visit. The Korean government has since been spending a lot of time and resources on maintaining the palace, so it remains immaculate. It may be worth taking a tour, so the depth of the history of what you can see can be explained by an expert.
Changdeokhung may not get the attention that Gyeonbokgung gets, but it was the primary residence for the royals between the 1600s and 1800s. The palace has a Secret Garden, called Huwon. The garden was used for many things during the dynasty, from farming to banquets.
Nearby is Bukchon Hanok village, which lies roughly between the two palaces. Here, you can experience traditional Seoul culture and their housing styles dating back to 1392, the Joseon Dynasty era. The architecture of them is intended to fit in with its mountainous surroundings and blend in with the natural world.
Seoraksan National Park
Seoraksan National Park may be just the place to see the nature side of Korea – it has it all. Predominantly, Seoraksan overwhelms with its gorgeous mountains. 'Snowy peaks mountain' is the translation of Seoraksan. At its peak, the mountain stands at 1,708 meters tall. This is Korea's third-largest mountain, with many hiking trails that only take a few hours to finish.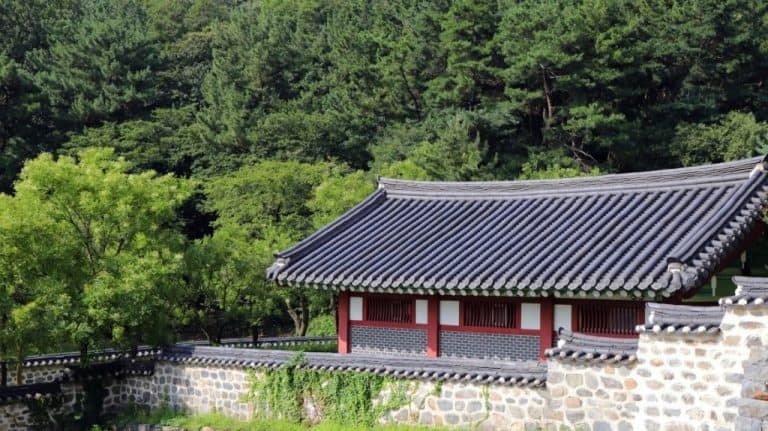 The surrounding area contains the national park where you can hike, see mountain streams, forests, temples, and hot springs. The park is an enormous 163 square kilometers, spanning over four cities. There are around 30 hills and mountains, as well as stunning rock formations such as Ulsanbawi Rock.
For those with an interest in Buddhism or history, there is Sinheungsa and Baekdamsa, two Buddhist temples built around the 7th century. The Sinheungsa was in fact burnt down in 699 and 1645, being rebuilt both times. It is believed to be the oldest Seon (Zen) temple in the world.
Busan Tower
The Busan tower is 120 meters high, built in 1973. The tower bares no utility other than for entertainment, meaning its intention was to provide visitors with an extraordinary 360-degree view of Busan from high up.
There is also a cafe to be enjoyed on the deck, along with some souvenir shops and galleries at the bottom. Busan is a port city, making the view all the more spectacular.
Namdaemun market
You may be aware South Korea is known for its shopping, but nothing can prepare you for the size of the Namdaemun market. There are over 10,000 shops in the open-air market – in fact, it is one of the oldest in Korea.
Many of the shops have their own production set-up, meaning it very much has a wholesale price market feel. Expect it to be slow-paced from the large crowds that are reliably there every day, but visiting in the morning is a good way to avoid the crowds. If it rains, there is also an indoor market or two, and an underground one which you can find within Namdaemun.
There is just about everything on sale in Namdaemun market. One product you will see most frequently is accessories and jewelry.
Final word
South Korea is a fantastic choice due to its versatility. History and nature lovers have the same amount to explore as technology geeks and shopping addicts. Despite it being developed and dense in its population, it is surprisingly affordable compared to their neighbors, Japan.
What's your favorite place in Korea and why? Share it with us in comments below!